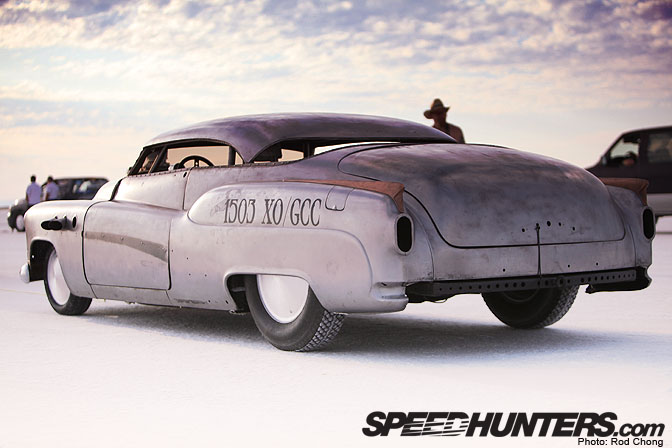 I've been sitting on photos of this wild '52 Buick land speed racer, in anticipation of Misfits and Mavericks month since last summer. With its lead sled style and bare metal finish, the car stood out from the field of Bonneville specials. And given that Bonneville is full of mad-hatter cars, that's really saying something about the unique vision of this insane machine!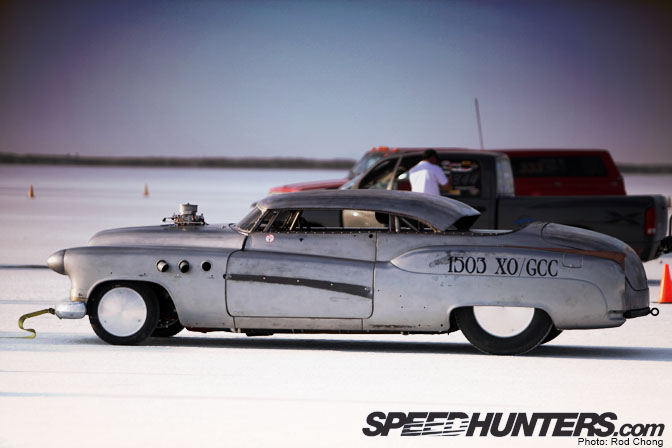 The Buick Super Riviera was built by New Mexico resident and artist, Jeff Brock in record time for last year's Bonneville Speed week. He got the idea for the project while visiting the LA Roadster Show in Pomona California last January. This only gave around 6 months to construct the sled.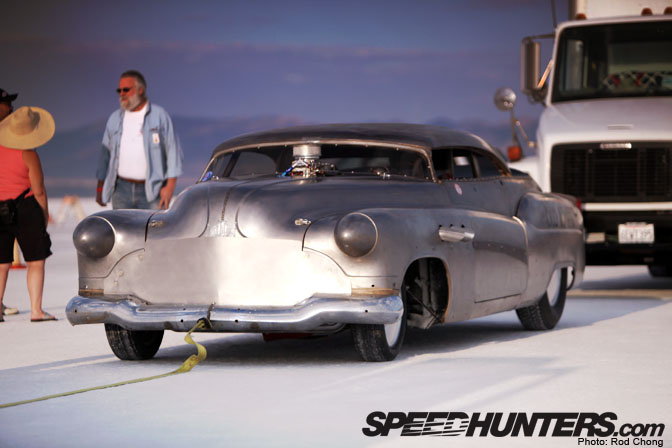 What makes the story all the more interesting is that Jeff had never been to Bonneville previously. Initial plans were to section the car, but when he tapped into the expertise of the HAMB hot rod forum, he realized this would render the car without a class to run in.
You can see is this shot, the big Buick is running a dropped and narrowed straight axle. It's also been mounted forward in the chassis to extend the wheelbase.
The top has been chopped down by eight inches…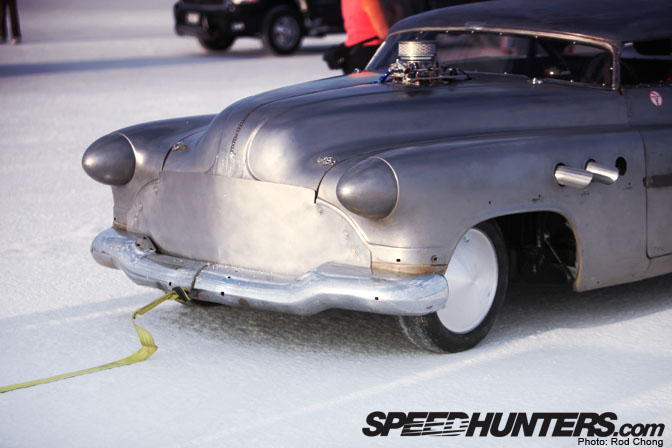 The front clip on the car has been tapered by six inches in order to reduce the frontal area of the car as much as possible. In true rat fashion, the welded seams have been left unfinished.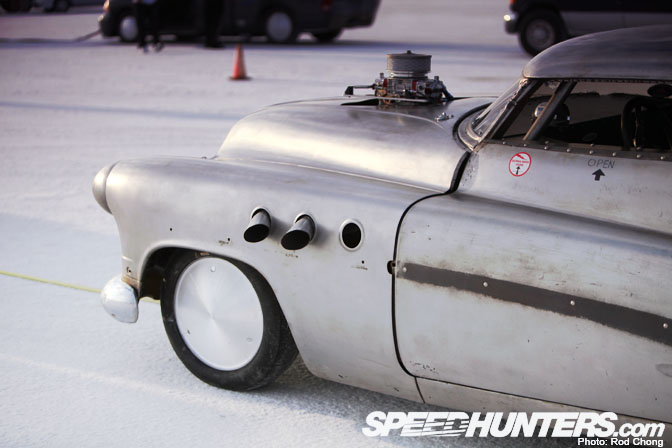 The Buick sports a power plant appropriate to the chassis: a Buick Roadmaster 324 straight 8. This allows the car to run in the XO/GCC class for vintage engines.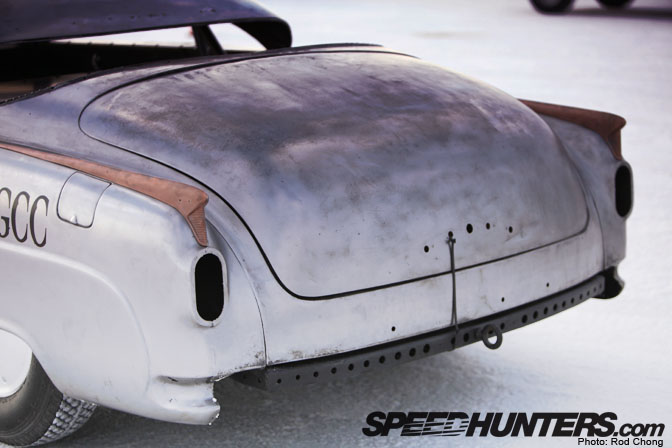 Given this was Jeff's first ever Bonneville car, it was a little touch and go getting the car through tech inspection. According to Jeff: "The biggest problems in tech were my loose, outside the roll cage window net, dash controls location and a low side bar on my roll cage."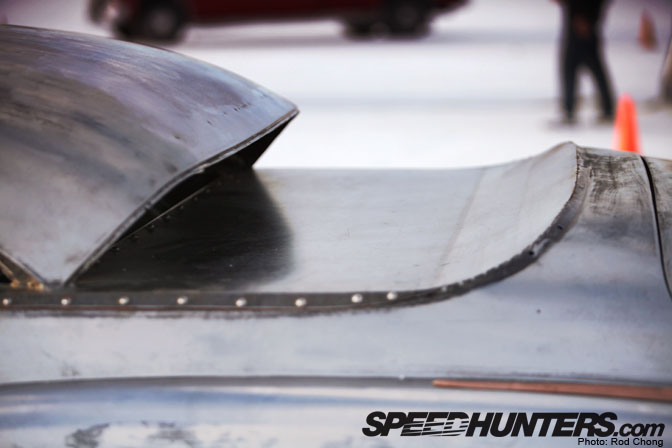 In any chop job, the majority of the work is taken up making the rear window line up to the body. On the Bonneville Buick though, the rear window has been deleted in favour of this rear deck.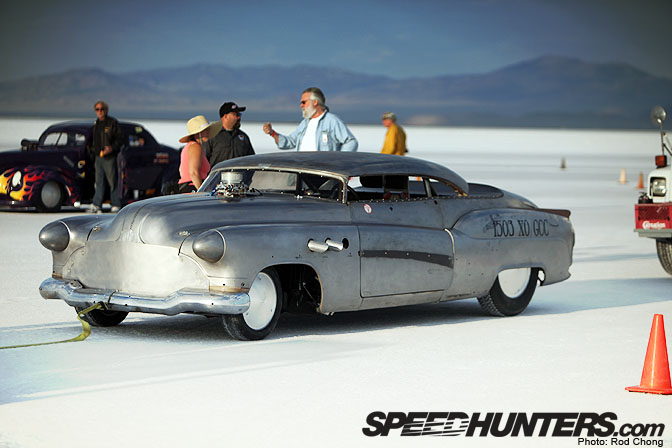 You'll also notice the lack of side windows!… Although this isn't perhaps the most aerodynamic of solutions, Jeff must be pretty happy with how Speed Week went down.
His first run with the car down the salt was the first time the car had ever been driven. By the end of the week he set a 130.838 mph speed to take the XO/GCC record for 2009.
Congrats to Jeff Brock for building this Misfit racer… we'll be looking for him out on the salt this summer!
:R