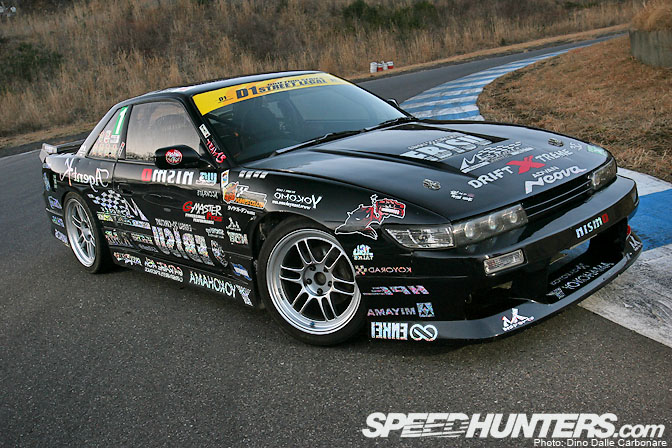 I was up in freezing Fukushima-ken yesterday, more specifically Ebisu Circuit, to shoot a few nice cars for all of you avid Speedhunters.com readers. Since I still feel rather let down by the fact that there was no real big S-chassis event at the beginning of this month, I thought I'd make up the lack of interesting Silvia's from Japan by bringing you a few shots of a rather special machine.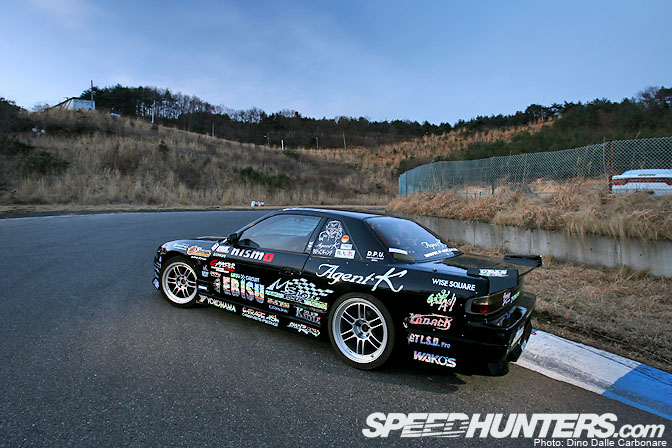 As the sun plunged below the horizon I was blessed with a few minutes of pretty much perfect light so had to move quick to grab these shots of Suenaga's 2008 D1 Street Legal champion car, one of the simplest yet coolest looking S13s around.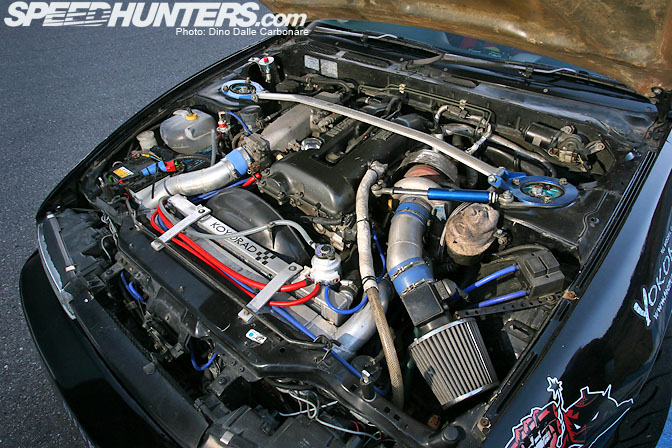 The SR20 is boosted with a top-mount Trust TD-06 and if you look closely you will notice how far back the intercooler has been positioned, pretty much right up against the Koyo radiator. This of course keeps intercooler piping short allowing for a nice and responsive throttle feel.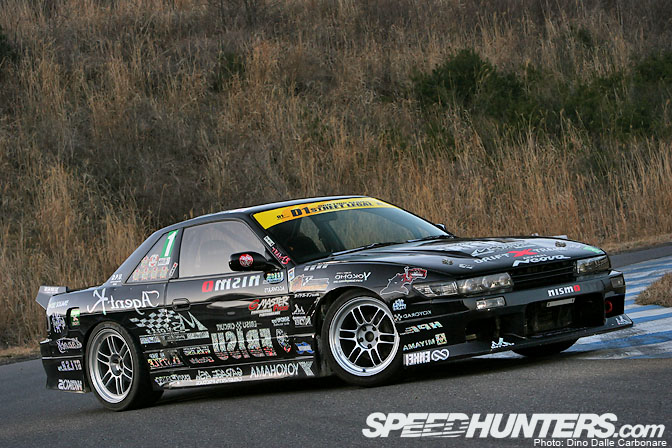 The S13 will never loose its appeal if you ask me, just look at those simple lines, boosted by the kit Suenaga chose which also includes wider fenders front and rear.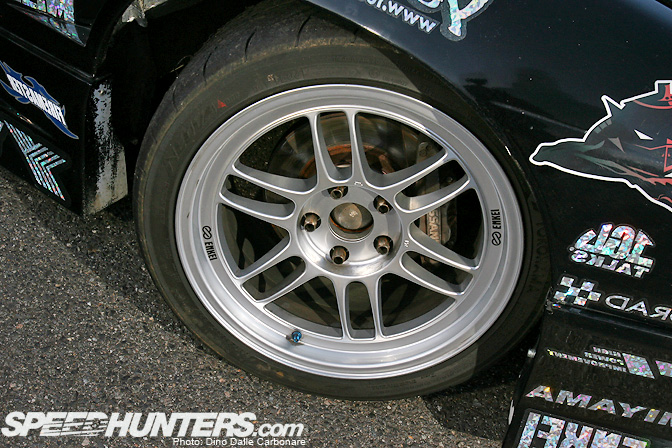 Enkei RPF1s are of course shod with Yokohama Neova tires, the same fitted to Naoto's Team Orange D1 Evo 9.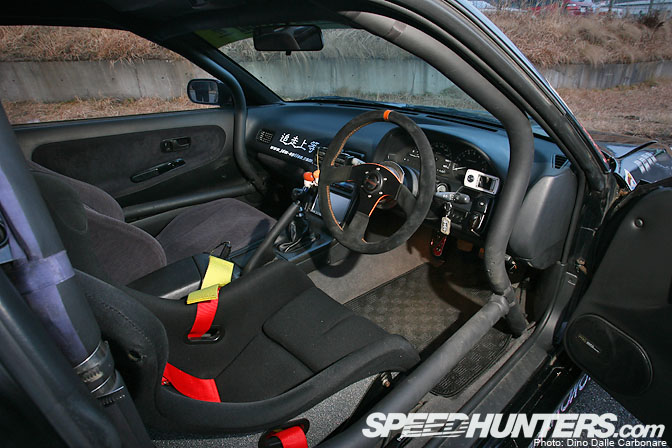 Clean inside and out! The Bride bucket seat is joined by a Team Orange steering wheel and being a Street Legal car means it still has all the luxuries including a double DIN navigation system.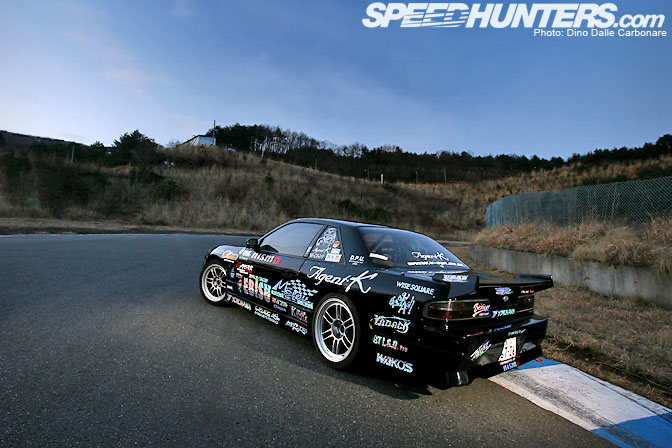 The drag-like rear spolier really gives a unique touch to S13, far more appealing than a massive GT wing if you ask me!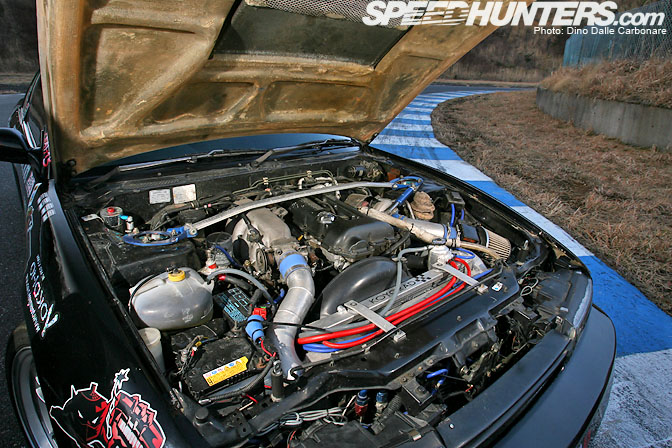 The engine develops well over 400 horses which is more than enough to cook the rear Neovas!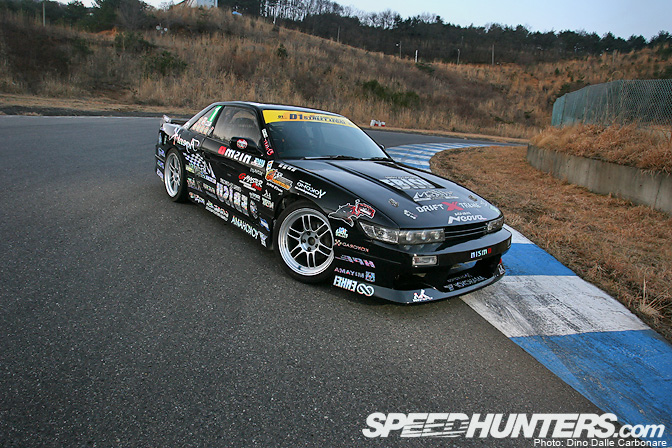 I asked Naoto to stick the car on the first corner of the Higashi course as the circuit was closed due to some snow on the lower section of the track.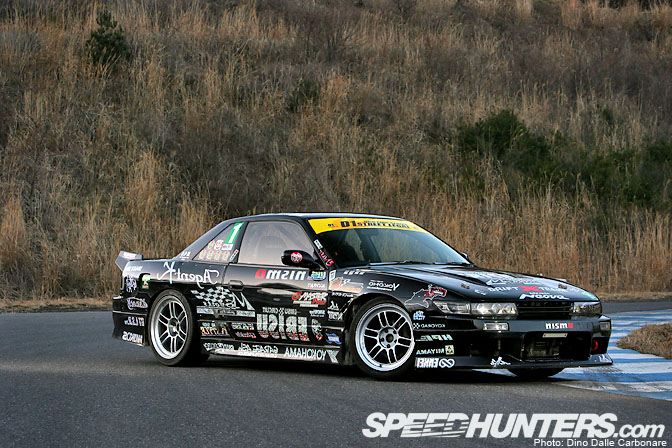 Kumakubo was also around and thanked me for the Retrospective on the Big X. He has actually decided to organize a Big X for this year which is great news! Needless to say that is an event I will not miss!! Also found out Kumakubo is retiring the Evo X for a while and having a new car built by Koyama-san at Koyama Racing Labo. Any guesses what it will be? I'll give you a hint, it's RB26-powered and develops….get ready for this…1,200 HP!!!! D1 will be beyond cool this year!!
-Dino Dalle Carbonare