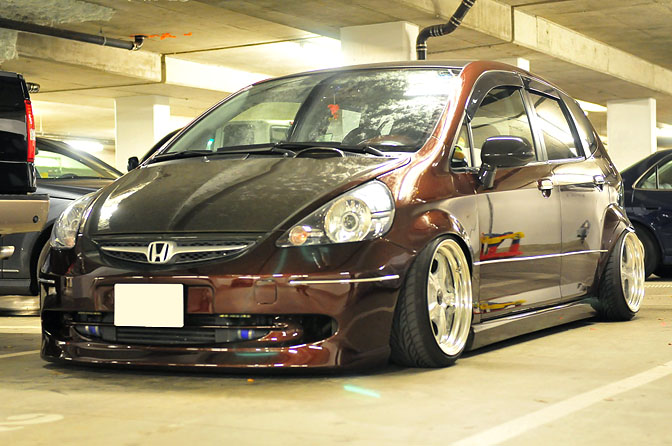 I have been a member of the UK-based GT-R Register for over 10 years now. It's always been a great community where people share tons of knowledge about every aspect of the GT-R, from owning and running one to the unavoidable tuning obsession that eventually sets in. One user from Canada, felix69, has recently posted up pictures of his beautifully built RB30-powered BNR32 which is currently being finished ready to hit the streets in the summer. At the same time however he showed members shots of his side project, this first-gen slammed Fit.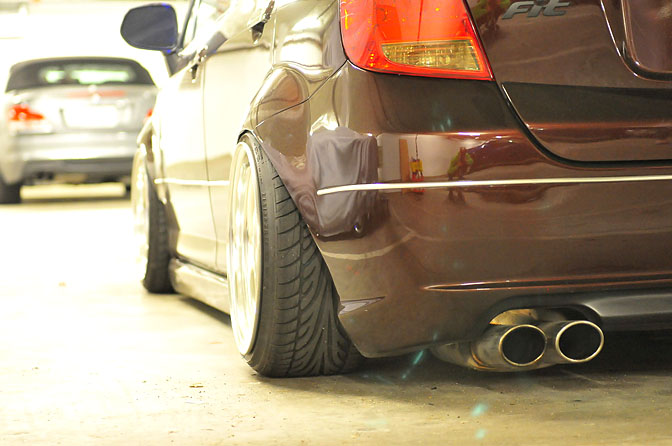 The little Honda sits on air suspension which allows it to be dropped right down onto those massively flared front and rear wheel arches and deep-dish 16-inch rims.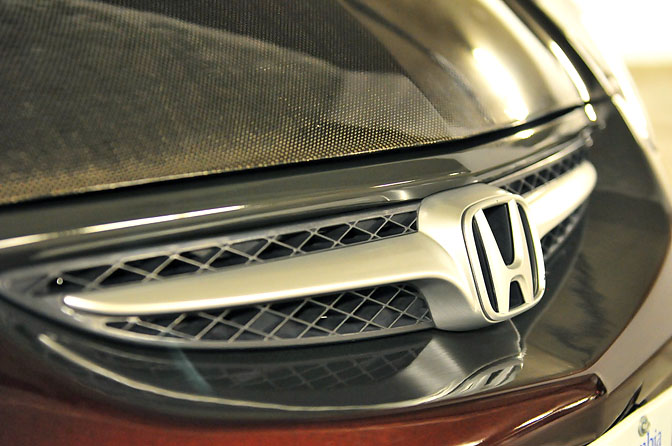 The carbon hood and modern Honda grille do a great job of complimenting the the burgundy body color.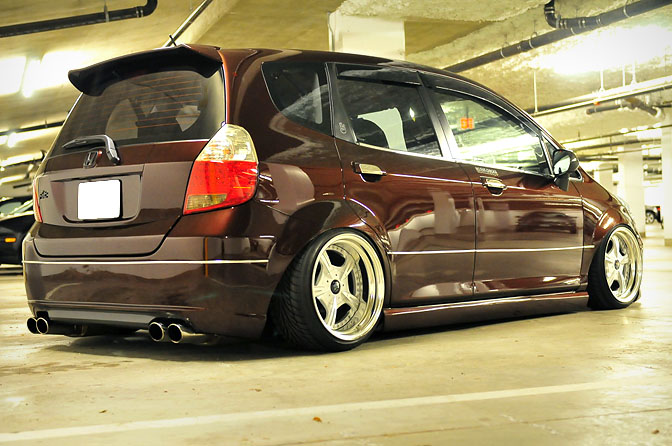 The quad exhausts sprouting from the rear end definitely mean business and as you have probably noticed from the first picture the front mounted intercooler hints the little Honda engine has been boosted for additional performance.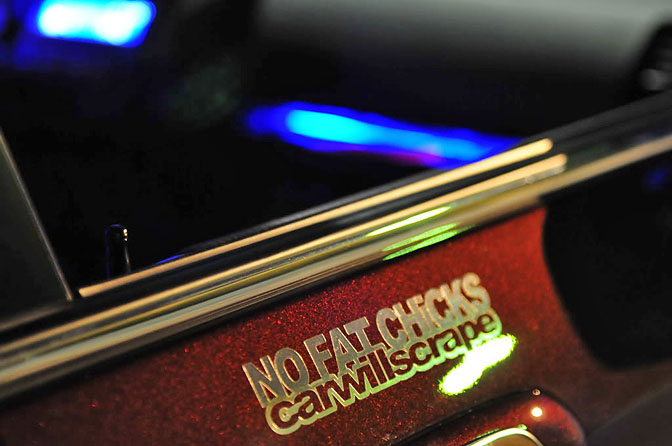 Says it all really!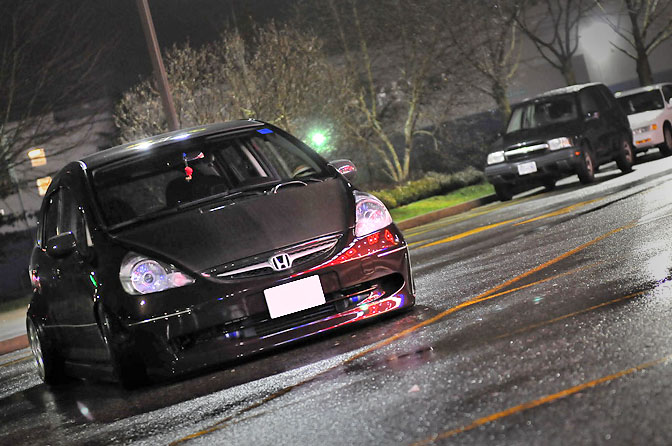 Not a bad little daily driver felix69 has got here, which will no doubt keep him entertained until his R32 GT-R will be ready later in the year.
-Dino Dalle Carbonare