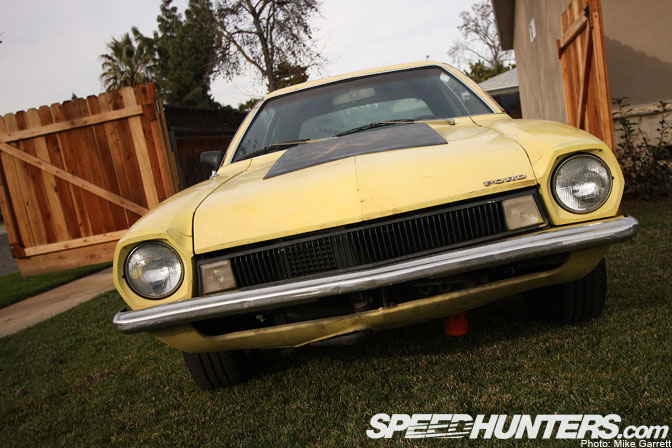 Since our theme this month is misfits and mavericks, I figured I'd quickly post about a car that played an important role in my teenage years – a '72 Ford Pinto. Yep, a Ford Pinto , the car that's infamous for erupting into a ball of fire with a slight tap of the rear bumper.
While this hot rodded Pinto was about as shoddy as it gets, it's turbocharged engine swap also made it one of the funnest cars ever.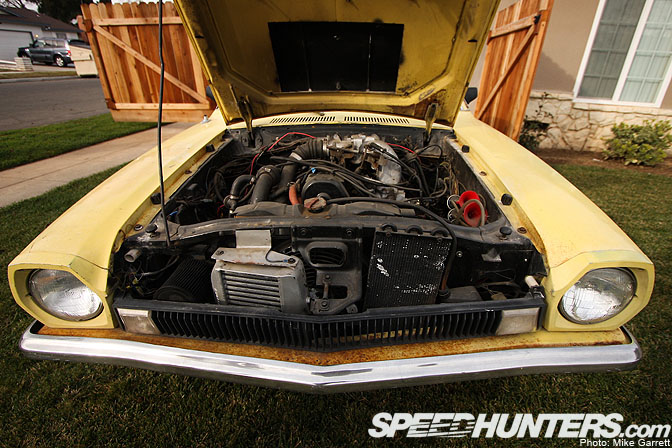 At some point someone took the rusty, weather Pinto chassis and added a turbocharged 2.3 liter motor from an '80s era turbo Thunderbird. I bought the car in 2002 for something like 1,100 bucks, and I remember road tripping down to LA with my dad and driving the car 250 miles home – choking on gas fumes the whole way.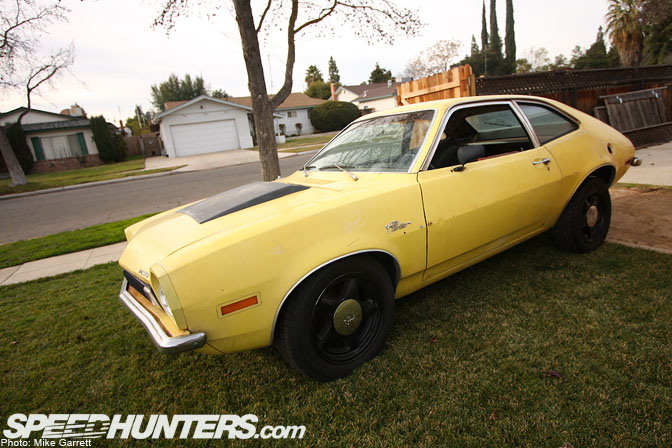 The car may have been rough, but damn did it run well. It wasn't insanely fast, but with about 160hp, it had plenty of power to fool around with the "tuned" Hondas that filled the streets in those days. Even better was the look on people's faces when they heard the sounds of forced induction coming from a faded yellow Pinto…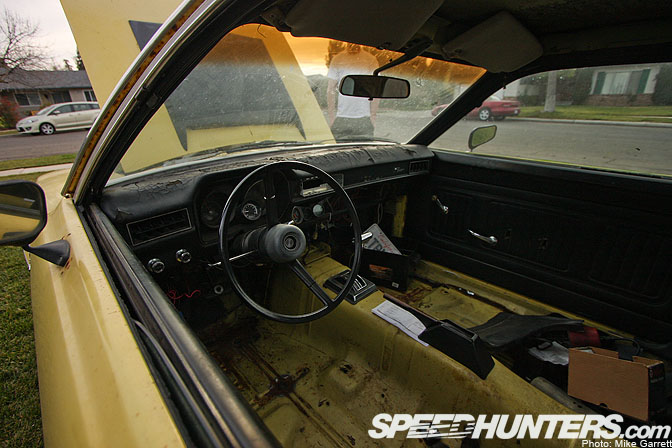 Check out the luxurious appointments in the cockpit. Yes, that's a C4 automatic trans that actually worked quite well with the turbo motor.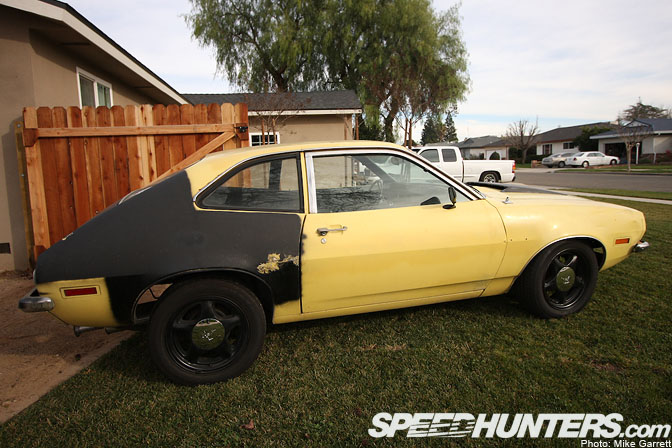 The car is still in the family, owned by my younger brother. It's not running at the moment, but I'm hoping it will make a triumphant return to the streets soon.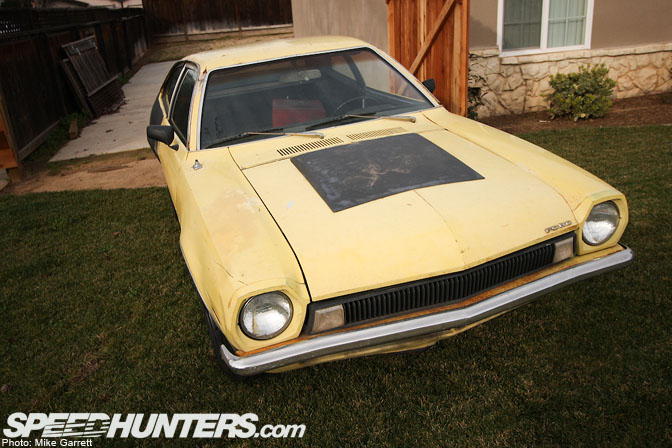 I've always thought about how cool it'd be to really do this car up. Dropped suspension, a Trans Am style chin spoiler, old school mags, some cool '70s livery…sorry getting a little carried away here.
Anyways, just wanted to share this little quirky piece of my automotive history.
-Mike Garrett