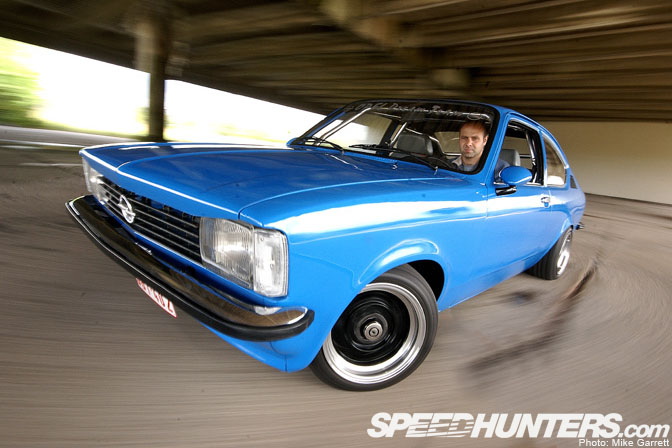 Years ago, I remember my friends would always show me videos of the Berg Cup hill climb races in Germany. I didn't understand a whole lot about what was going on, but the cars were undeniably awesome. One model in particular stood out to me with it's small, fastback shape – the Opel Kadett. In Europe the Kadett Coupe is a bit of an icon, not unlike the AE86 is in Japan.The Kadett and the AE86 actually share a lot of the same traits – a light weight body, rear-drive chassis, and simple styling. Due to the car's cult status in Europe, we thought it'd be a perfect addition to our features this month. This particular Kadett is owned by Chris Letten of Belgium.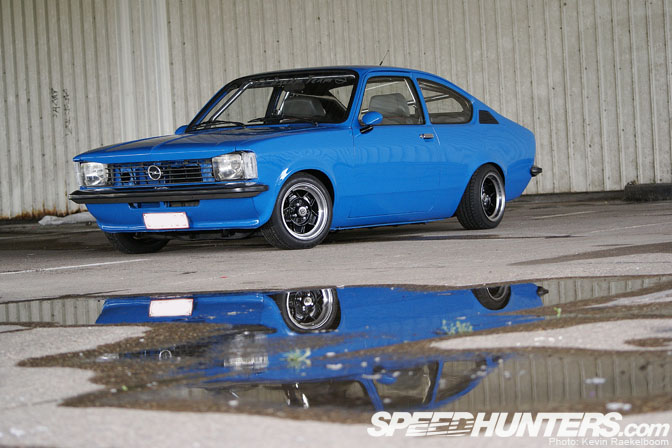 While the car may be popular in Europe, this platform was actually sold all over in the world, including in Australia as a Holden, and in Japan and the US as the Isuzu Gemini. Chris is a bit of an Opel maniac, who's owned several of the cars over the years. Like a lot of the cars we've featured from Kevin's archive – cleanliness and an attention to detail take preference over big power and aggressive bodywork.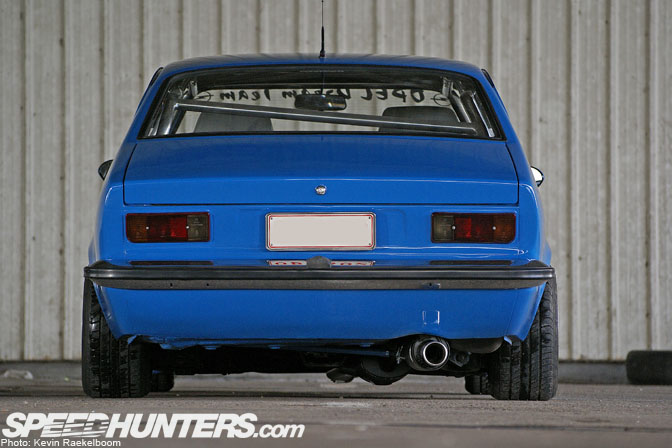 Chris did nearly on the work on the car himself over the course of three and half years, with the help of some of his friends. The body is essentially OEM-spec, with the addition of a pair of Engelmann mirrors while the color is an original Opel selection known as "Aruba Blue".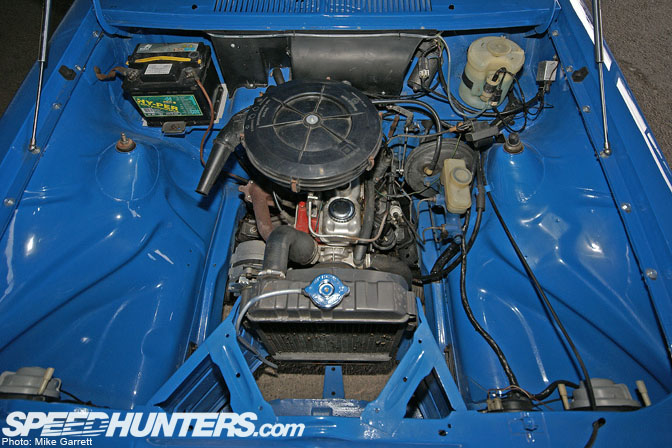 You have the appreciate the simplicity of engine bays like this. The car is powered by an unmodified 1.2 liter, mated to an original four-speed manual trans. It may not be able to match the Opels of the Berg Cup, but it's still enough to get the car down the road.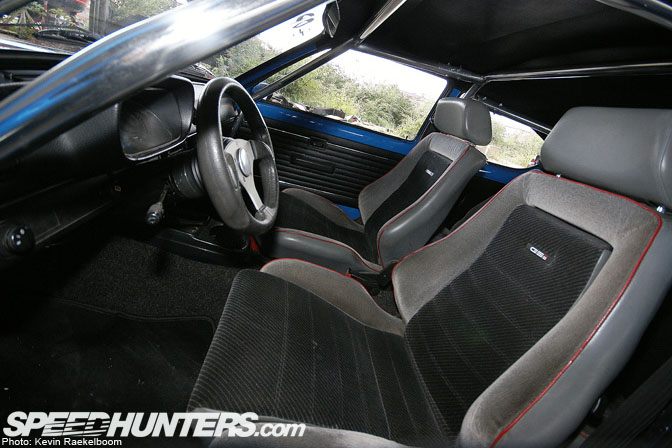 Simplicity is also the name of the game when it comes to the interior. Chris added a few things, including a Blaupunkt CD player, a 28cm Victor steering wheel, and a custom roll cage.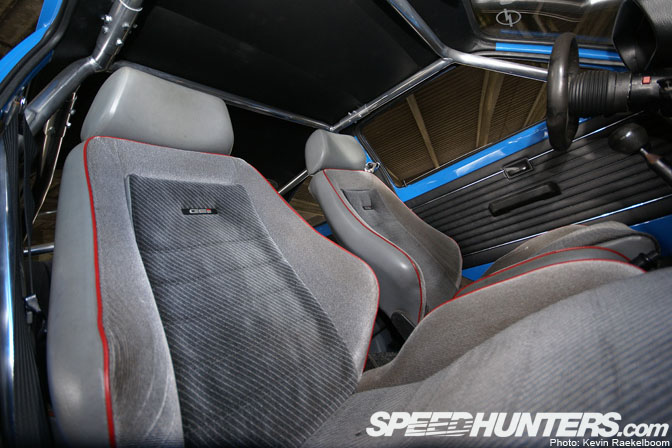 The retro style Recaro seats are factory items out of an Opel Manta B GSI.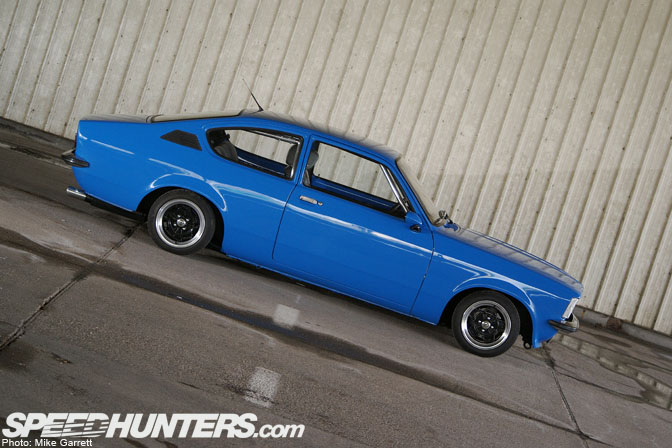 To give the car a proper, ground-hugging stance, Chris installed Koni Yellow shocks with KAW springs all around. Not surprisingly, you can also see a little resemblance to the Chevy Vega in the roofline.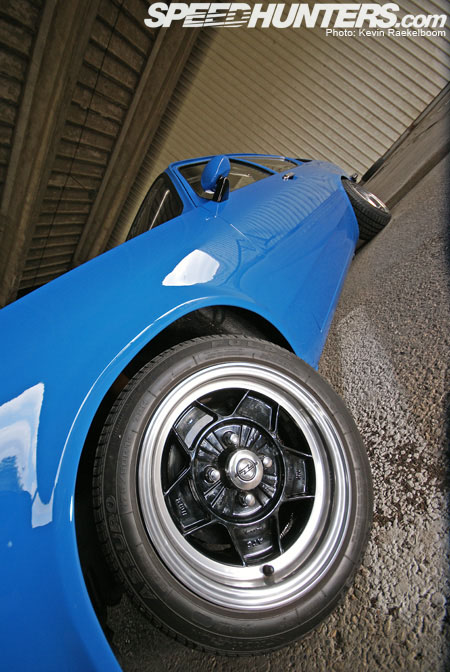 Fitting with the car's simple body lines are a set of ATS Classic wheels, 13×7 up front, and 13×8 in the rear. The tires are 175/50/13 on each corner.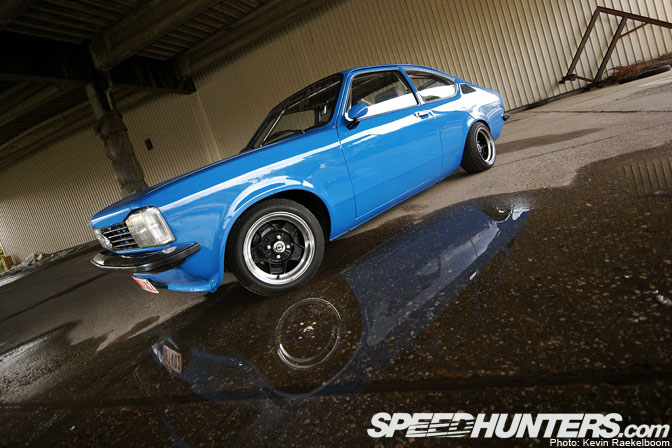 Chris eventually would like to add some more power to the car, but for now he's perfectly happy cruising the streets of Belgium in his cult machine.
Anyways, the slower he drives, the more time everyone has to enjoy the classic styling of the Kadett Coupe.
-Mike Garrett