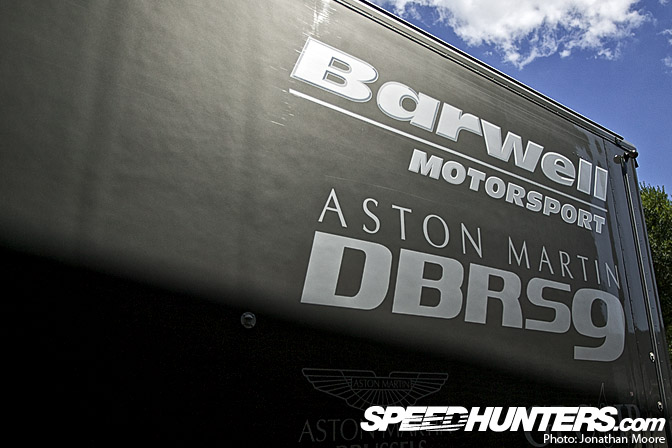 When you arrive at a track and see all the cars lined up on the grid, it's easy to forget just how much effort goes into to getting them there in the first place. Preparation and set-up, aero and data logging, tyre supply and driver management, engine maintenance and body repairs… It takes weeks of work and considerable sums of money just to get a car to an event.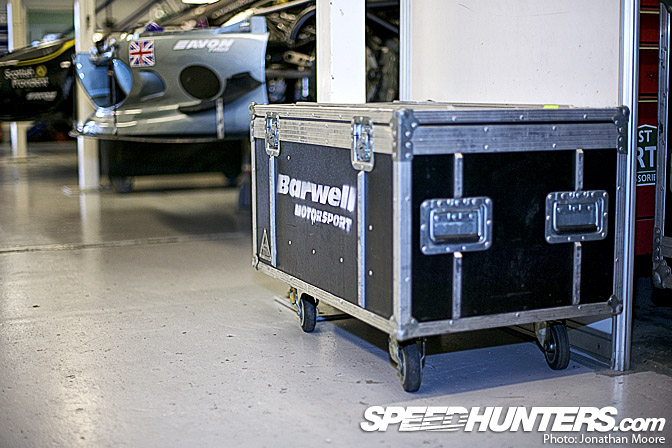 Away from the glitz and glamour of F1 and other major series, the majority of motorsport around the world is sustained by small, professional teams often consisting of a small number of full-time staff backed up by weekend warriors for race meetings. Motorsport is a tough industry to be in, and it's no easy life.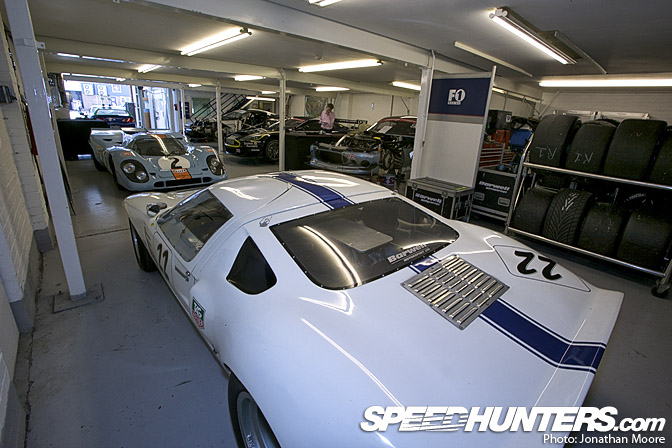 The drivers may be the focus at a race, but it's the team that gets them there, through the race and on to the next one. I was invited to visit Barwell Motorsport, a long running entrant across many British national championships, to see just what goes on behind the scenes and to get a flavour of the challenges facing a typical race team. There are currently over 34,000 people holding a race licence of some kind in the UK alone – and that means plenty of opportunity for specialist teams to help people achieve their racing aspirations.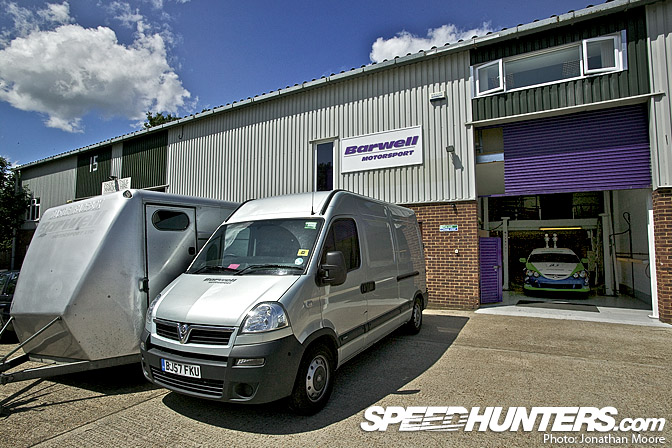 Barwell runs out of an innocuous looking industrial unit on an estate in leafy Surrey, in the south of England. It's flanked by a marquee hire operation; the only real giveaway that there's a successful race team in their midst is the huge Aston Martin-branded race trailer parked round the corner. Team directors Mark Lemmer (managing) and Chris Needell (commerical) have been in the business a long time: Lemmer was and still is a successful driver in his own right; Needell's brother Tiff is an ex-F1 and sportscar driver well known for his appearances on British TV.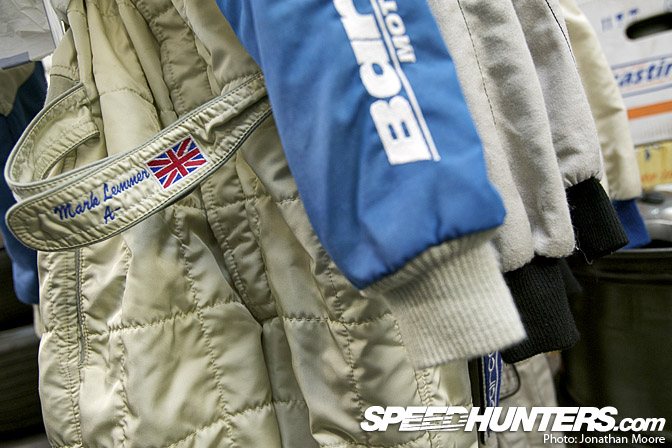 Barwell currently runs three programmes across multiple series: GT, touring cars and historics. The team was originally set up by Mark's father Richard to run F3 and Atlantics in the 1960s, but touring cars have always been at the heart of the team. Mark's own career took off in the '90s through Mazda and VW one-make series before he moved up to competing in the British Touring Car championship in 1998 and 2000/1. As team manager he also ran drivers in the production and independent classes of the BTCC from 2000-2003, racking up 30 class wins and the 2003 Production Class Team title in those four years.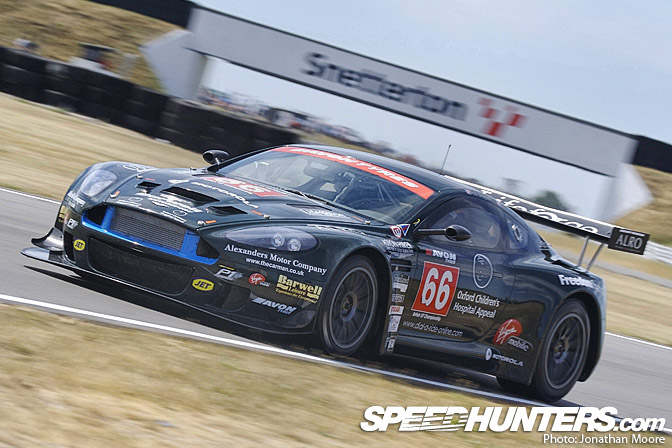 Since 2004 the team has leaned more towards sportscars and single seaters. Following some outings in the fledgeling Britcar series they moved up to the British GT championship in 2006 and in their debut season won the drivers' title with their pair of Aston Martin DBRS9 GT3s. This was the start of a partnership with Aston Martin Racing which has become increasingly close. Lemmer: "AMR are very brand-sensitive and design-conscious – and rightly so. In the early days, we weren't allowed to use the signature 'lips' on the nose because only factory teams are allowed to use them. We're seen as part of the team now."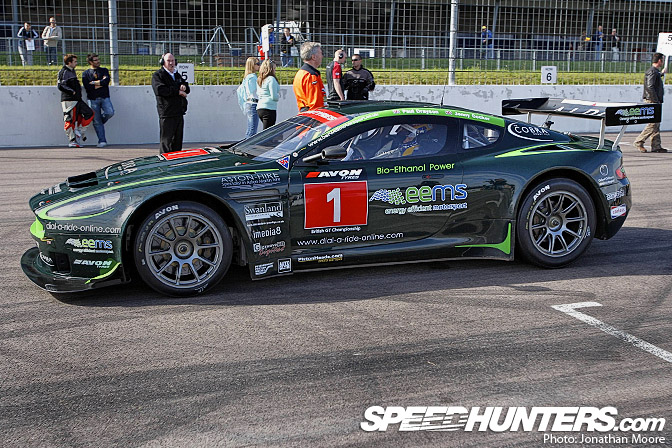 For 2007 Barwell continued in British GT, moving up to a three-car squad and only lost out to a rival team running Vipers at the final round. But during the year they achieved a double first for the series with a 1-2-3 finish and also posted the first victory for an alternative-fuelled car with their E85 bio-ethanol DBRS9. They also made their debut in FIA GT with a GT1 DBR9, claiming a point in the first race at Zuhai in China.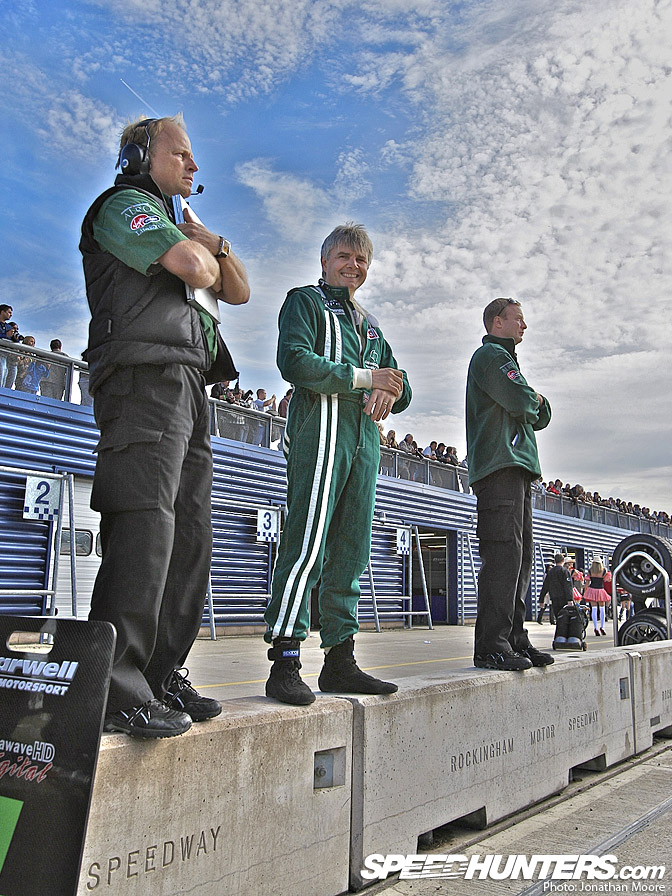 Barwell had begun working with Lord Paul Drayson (middle, with Mark Lemmer left and Chris Needell right) in the 2006 season. Drayson, then the British Government's defence procurement minister, wanted to step up from driving historic racers to find a way of competing at Le Mans. He bought a GT3 car that Aston placed with Barwell to run; Johnny Cocker (who'd won the British GT championship at only 18 years old in 2004) was paired with him to help develop him as a driver. Lemmer: "It's something we specialise in. We can teach drivers how to manage a 24-hour race, how to improve their fitness, how to look after tyres, how to talk to engineers. We ended up achieving more than we thought we would, by nearly winning the British GT championship in 2007."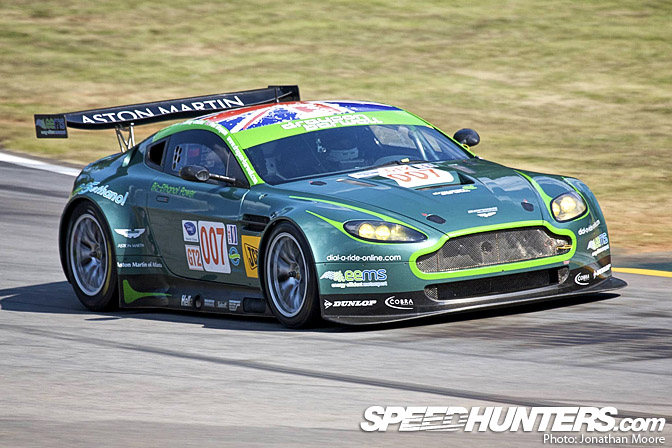 The next year was the team's biggest challenge to date, running a Vantage GT2 in the American Le Mans Series under the Drayson-Barwell banner. Paul Drayson wanted to know the best way of getting ready for LeMans, but had restrictions on racing in Europe due to only having sight in one eye. But the ALMS was prepared to allow him to race; Barwell sat down with AMR who were in the process of launching a GT2 car and hatched a plan to go to the ALMS with Paul and Johnny and the new GT2 contender.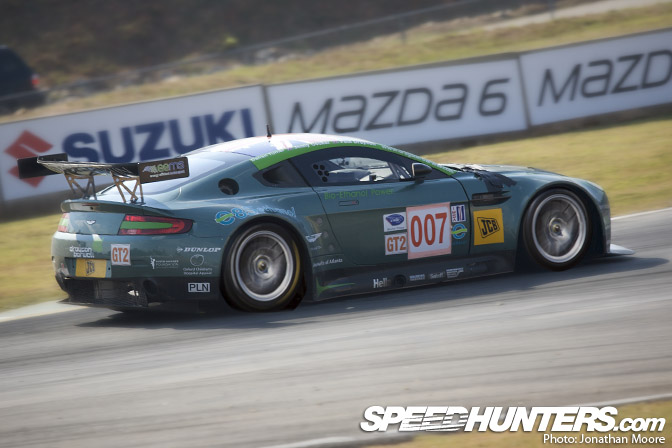 As the only GT2 to run bio-ethanol fuel and with a car still at the beginning of its development, on the track it was no easy ride for the British team: "We had an extremely difficult time with 13 engine failures. AMR produce fabulous engines, but every once in a while an engine comes along that's a ***; The team did a phenomenal job to change all those engines. Realistically the GT2 programme probably needed another year of development before racing."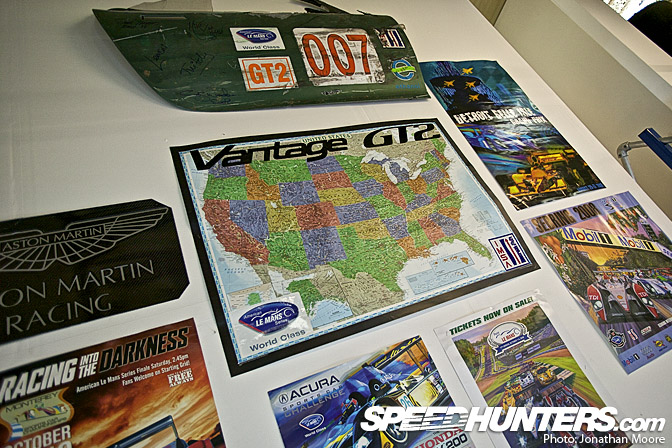 Despite the challenges, Barwell relished the year and the lessons they learned. "It went perfectly. The car was out for every session on time, all the kit was in the right place at the right time, the presentation was fantastic. A lot of European teams make the mistake of sending their own trucks over, but each state has its own vehicle regulations. After speaking to AMR and their experience of running in the ALMS with the GT1 car, we hired an American truckie with an American truck – do that and you can't go wrong. The engineering and management team commuted back and forth to every race from the UK. That was tough, doing 16-hour days with jet lag."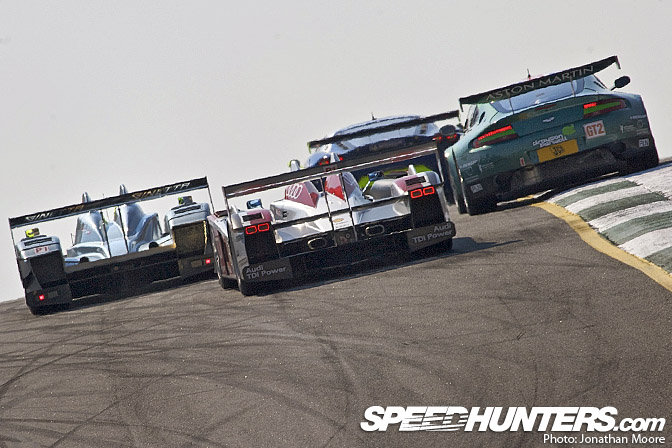 "The ALMS is probably the best-run championship in the world after F1. Everything runs to the timetable and it's a fantastic series. We were running along side GM and Penske – they're world class outfits. Okay, we're not to their standard, but we held our own against them, we were professional. That's very satisfying to hold our head alongside them as a tiny team from Surrey. By the end of the year, we had the respect of those guys. I'm very proud of the team – they did a phenomenal job."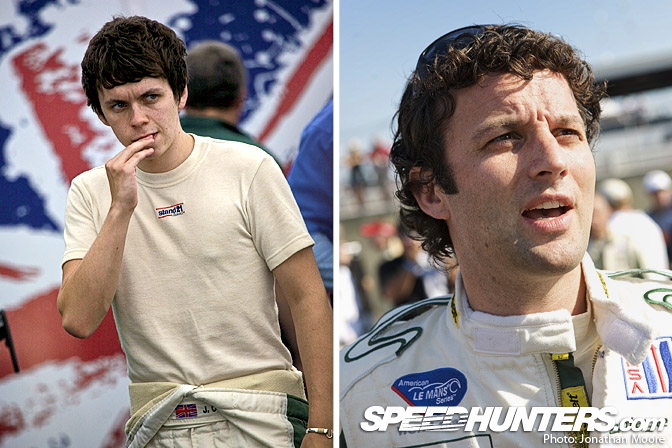 Lemmer is proud of the drivers that have driven for the team: "In GT, it has to be Darren Turner (right): he is phenomenal, world-class; he's at the height of his game at the moment. Jonny Cocker (left) is great; fantastic over a long distance. Vincent Vosse is very, very quick over a lap. In touring cars, Tom Chilton was an incredible raw talent; same with Luke Hines. We ran Aaron Slight in 2002 when he made the swap from Superbikes: he was a great professional, a wonderful guy. I've got great memories of running Simon Graves and James Kaye: they gave it their absolute all in the BTCC. "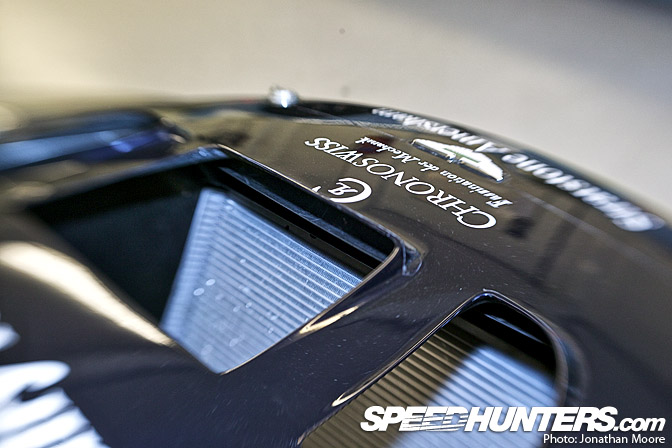 With Drayson moving away to found his own team, Barwell returned to British GT in 2009, with a parallel project in the Belgian GT series. The Aston link has been continued –  two DBRS9s sit in their bays alongside a Ginetta G50z. The Ginetta was raced in the Invitational class in British GT where it won three times and also in selected Britcar races – they finished second in the season-closing night race at Brands Hatch. Out front is the team's Honda Integra DC5 that won the Production class at the same Britcar event with Mark Lemmer and Barwell team technician Mike Brown at the wheel. The Honda duo were unbeaten in 2009 after scoring two Belgian Touring Car Series victories at Spa-Francorchamps in July. Lined up along the walls are two beautiful machines: a genuine Ford GT40 and a Gulf-liveried Porsche 917. I'll take a closer look at the 2009 Barwell cars in the second part of this story.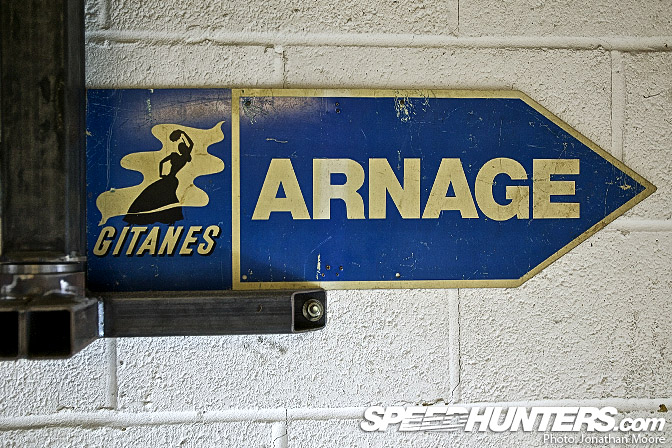 Of course, as with any team running in sportscars, the annual classic at La Sarthe is always pulling. A vintage sign 'borrowed' from the track is a giveaway… "Le Mans is the big one, we'd love to do it but with a competitive car and a professional driver line-up. I'm sure we'll get our chance to go with an amateur and some professionals, but I'll be greedy and say I'd far rather go with a fully pro car and win our class. We're all about winning, but unfortunately the business model doesn't necessarily work like that."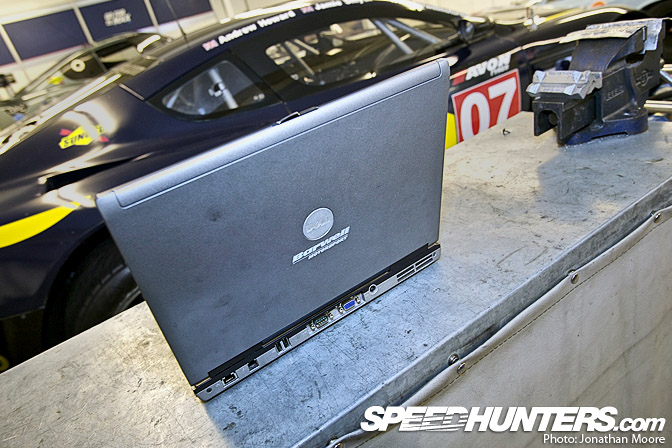 Location is important for Barwell, as they've increasingly looked to Europe for more opportunities. The team's base is a 5,500 square-foot facility five miles from the M25, the main London ring-road, and they're not far from major airports at Gatwick and Heathrow. The factory is split into two levels, with five race prep bays and offices on the lower floor and then storage and engineering areas on a mezzanine. As I arrive their BTCS Honda Integra is up on the two-post car lift – more on that car later. But the big news was that the team had signed a literally last minute deal to compete in the 2009 24 Hours Of Spa with one of their DBRS9s, triggering a frenzy of activity to get ready.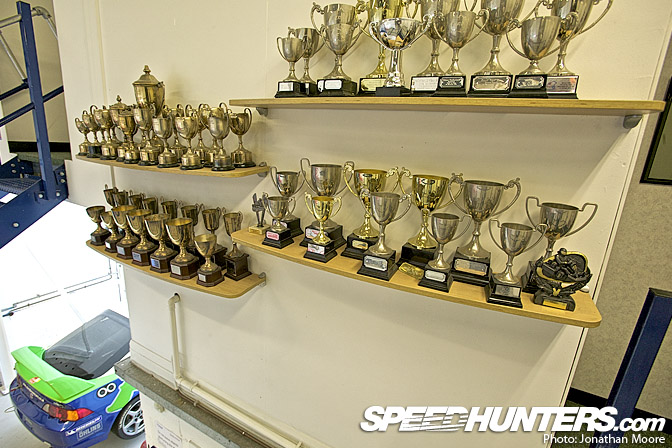 By the mezzanine stairs are shelves heaving with trophies, these merely the overflow from the boardroom. There's also a wall dedicated to ALMS memorabilia, reinforcing how much the year in that series meant to the team.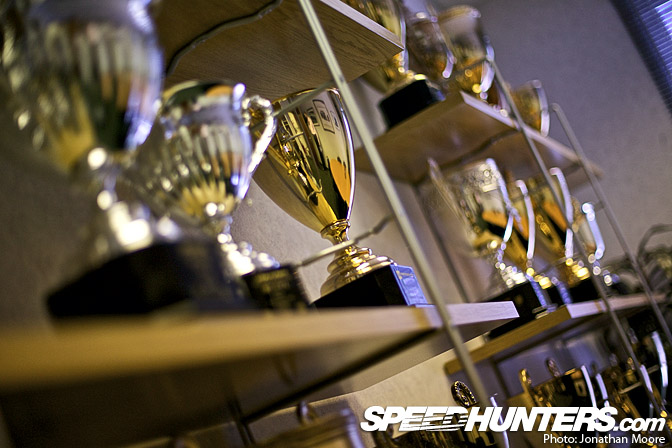 The boardroom itself is lined with yet more trophies, plus models of cars that Barwell have run over the years.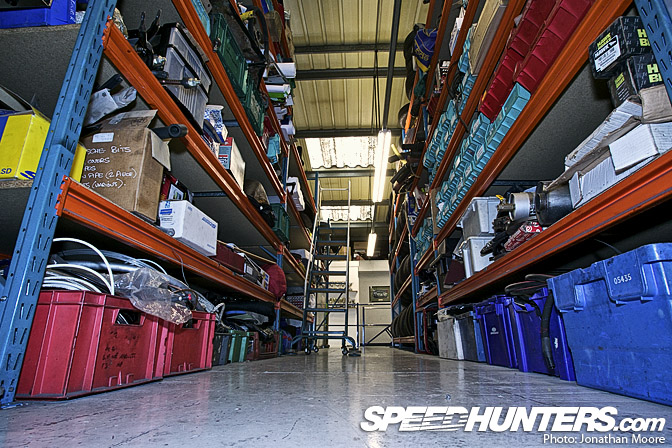 The storage area is packed with every component you could imagine: you could almost make up a new DBRS9 from what's there, especially as the bodywork for the Belcar #22 Aston is currently being kept up here out of the way whilst the car is stripped and prepped.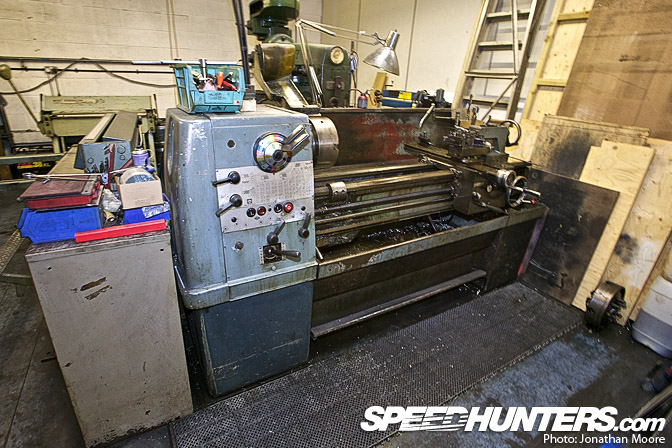 Barwell are capable of carrying out bespoke design and fabrication work: they've got a fully kitted out machine shop with lathe, milling machine, sheet metal folder, tig, mig and gas welders and a plasma cutter. This is particularly useful for their customers with historic cars, where you simply can't buy off-the-shelf parts.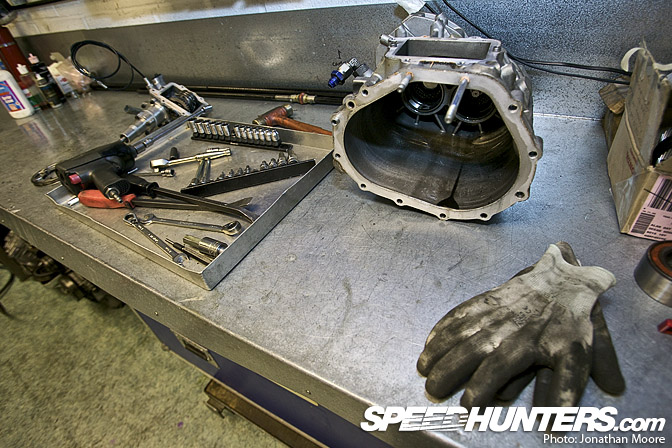 In the engine/gearbox assembly clean-room a couple of units are in the process of being stripped and rebuilt. On the engine side Barwell specialise in Honda and classic Ford V8s.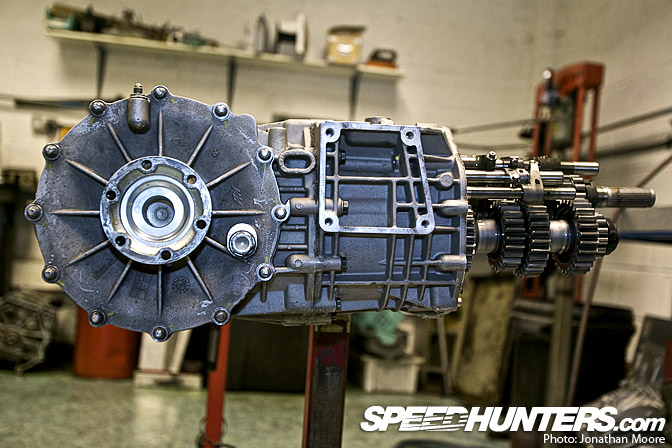 A gearbox awaits attention from the Barwell technicians.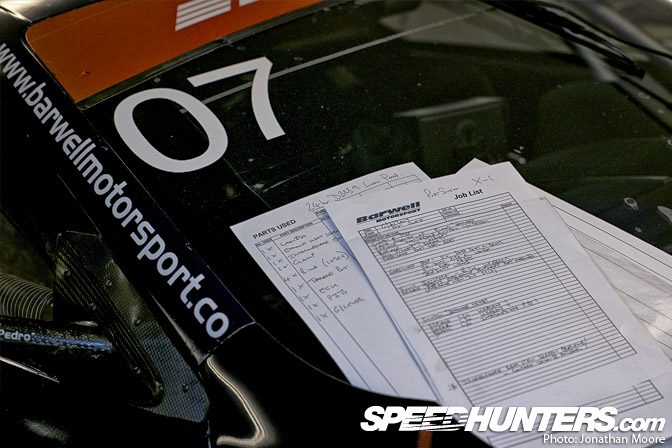 Four team members are in the workshop full-time, plus the two directors. The team then grows by another 10-12 people at race weekends with a core of people that Barwell regularly use, but even during the week there's a seemingly never-ending pile of job lists.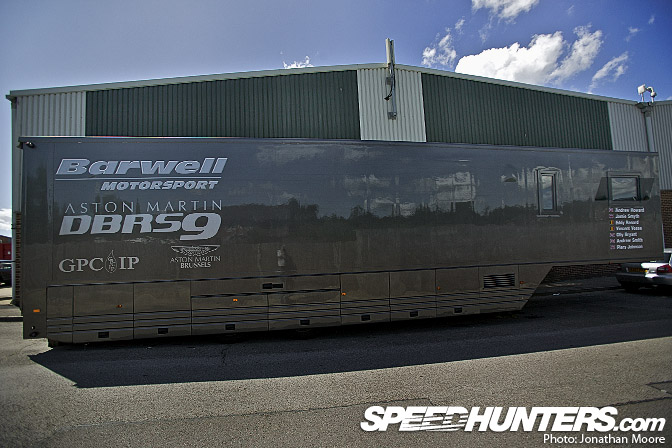 Barwell's home away from home is a 44-foot race trailer with an air-conditioned office and 8-metre awning, which can transport three race cars.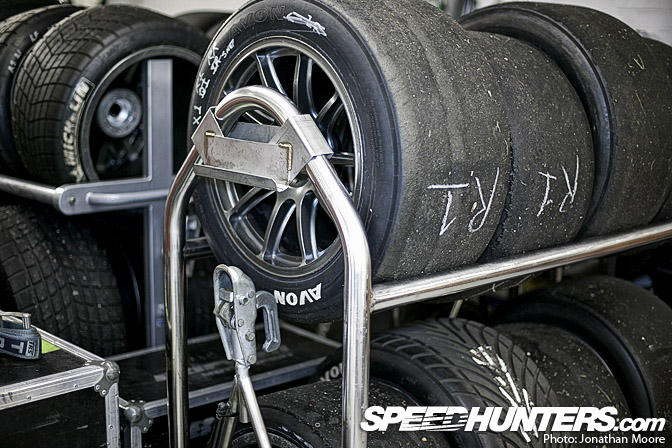 Backing up the trailer is a truck and support van: they normally carry £80,000-worth of stock to a race…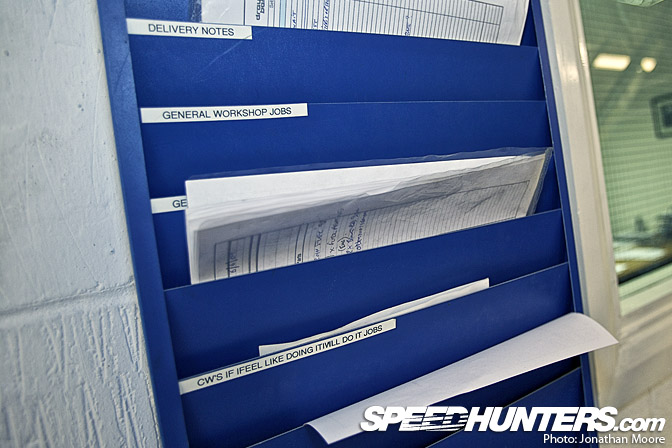 Although the last decade has seen plenty of success and growth for Barwell, in the current environment it's clear that you can take nothing for granted. For every Honda-into-Braun phoenix, there are plenty of big teams that fold or go into hiatus come the winter months: in the ALMS alone, 2009 saw the end of the LMP2 class-winning Fernandez squad and now comes the news that Gil De Ferran's successful LMP1 team is closing its doors. So even for a team like Barwell there are bitten fingernails at this time of year. "Every time we've tried to have a four-year plan someone's driven a bus through it, so we only really have a rough two-year plan. Our direction at the moment remains GTs and to try to be as successful in Europe as we can be."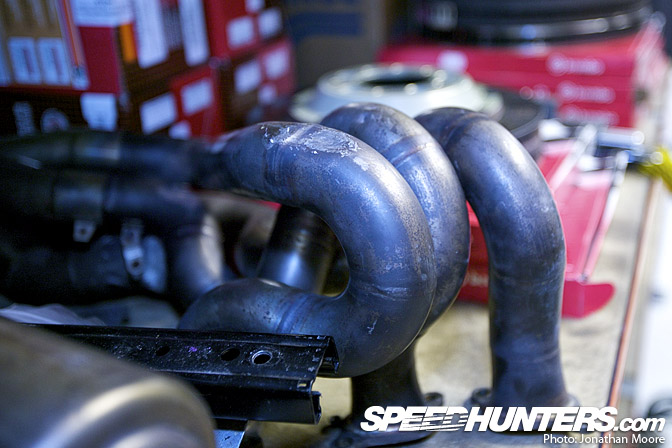 The final word comes from Lemmer: "The secret of our success us that we always maintain a good balance between working the driver, the overall performance of the car and the team. It's the necessity to have a good team spirit and get the maximum out of every bit of our package. We have a good overview, while other teams get lost focusing on one element. Every race we enter, we believe can win."
Jonathan Moore