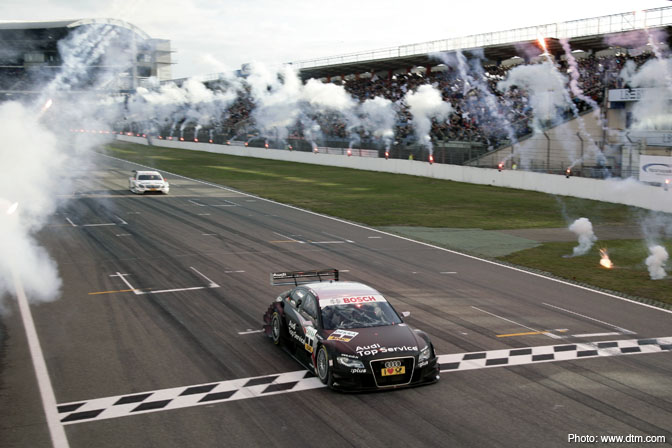 It was three championships in a row for Audi in 2009 as Timo Scheider in an A4 carried a narrow mid-season lead through to the title, using consistency over outright speed to clinch the prize at the last race.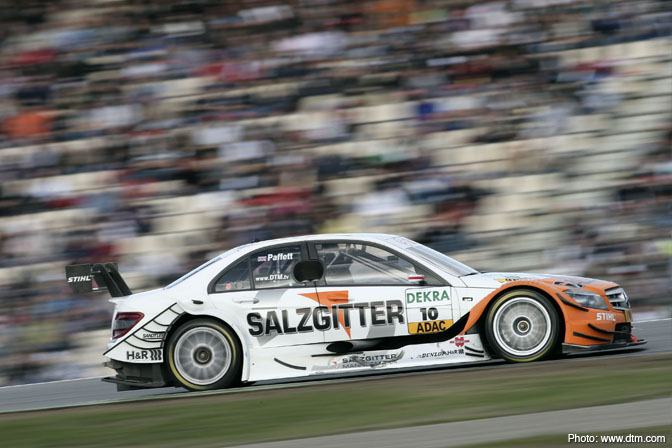 He narrowly beat a charging Gary Paffett in a 2009 C-Class Mercedes, who took four wins to Scheider's two but just couldn't match his results mid-season. Scheider hit a rich vein of form at the fifth round, with a 6th place at Brands Hatch the only result lower than first or second all the way to the end of the season. Paffett, back from F1 testing, showed his style though and will be wanting to win the crown back in 2010.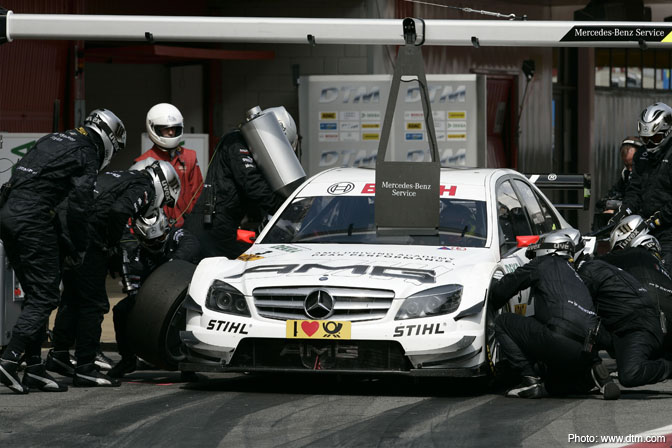 Paffett's team-mate Paul Di Resta had another strong season and finished third overall, but wasn't able to close to the leading pair. He managed a single win.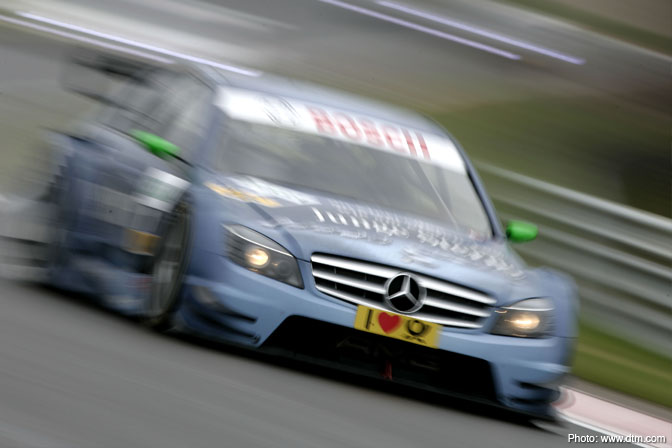 Three other drivers also won single races –  2008-vintage Mercedes driver Jamie Green along with Audi's Martin Tomcyzk and Tom Kristensen.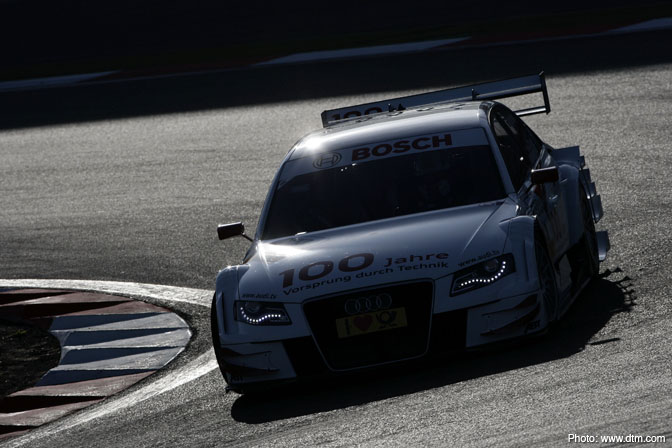 Kristensen joined the list of retirees across racing this year: he's stepping down from the DTM to concentrate on Le Mans.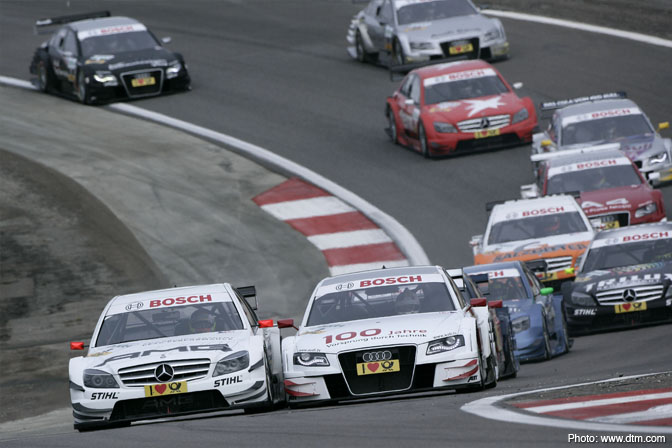 The Deutsche Tourenwagen Masters has been a two horse race for almost five years now, but with Audi and Mercedes supplying older-spec cars to privateer teams the grids have stayed healthy.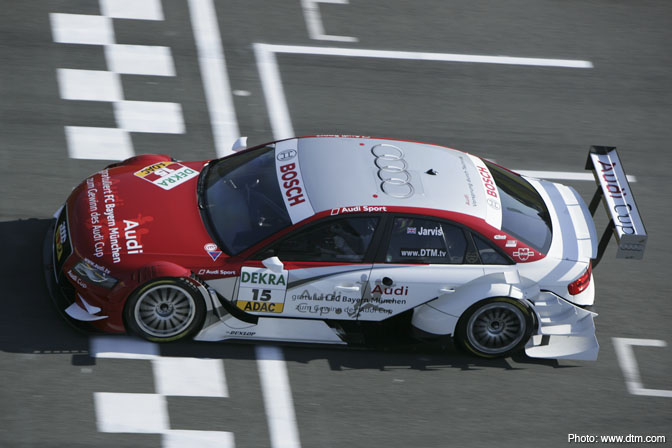 Teams ran both 2008 and 2007 C-Class and A4 racers – to some success in the hands of Green and Oliver Jarvis, where they often took the fight to the new-for-2009 cars.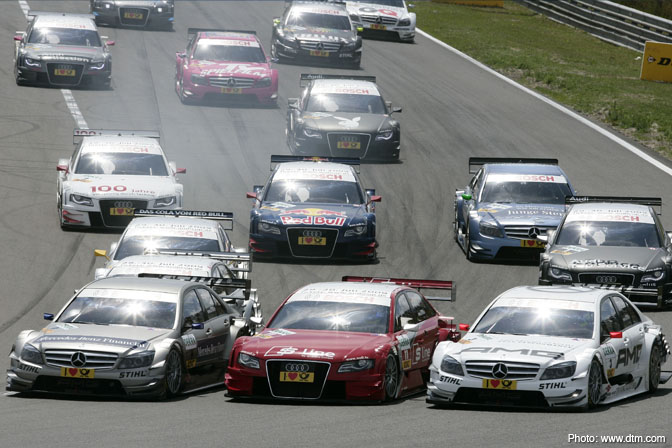 The two teams took very different approaches to race weekends: Audi presented their drivers with standardised set-ups to work from at each track, whereas Mercedes allowed their drivers more freedom to tailor their cars to their liking. Audi's team pysche played into the races as well: each of their four wins featured a podium lock-out by A4s. But to do this they encountered a lot of negative accusations from Mercedes about how they managed their race strategy.
As with the WTCC, politics played a disappointingly large part across the 10-round season. Team tactics were too obvious and too frequent, and the rule-makers did little to officially tackle the problem. An outrageous series of place-swapping by Audi that handed Scheider victory at the Zandvoort round brought condemnation but led to Ekstrom being penalised a single place. Further instances at later rounds were blamed on drivers making individual decisions. Hardly credible.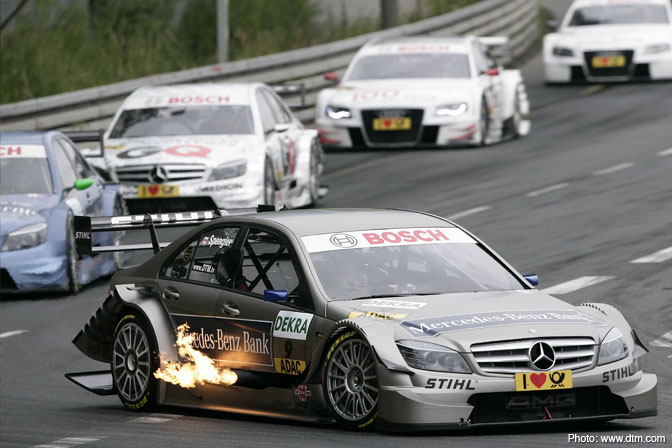 Another problem is with the tracks the series visits. The cars are big, impressive fire-breathing monsters – effectively GT1 cars. So why do they always use the shortened versions of circuits? It's a real shame, as to see these cars at full speed on proper tracks would be awesome, rather than having them wrapped up on the Brands Hatch Indy circuit or the half-pint Barcelona configuration.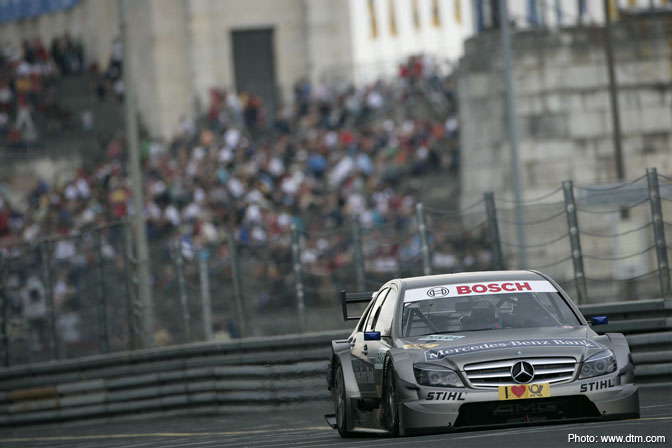 That said, much as the Norisring isn't outwardly an exciting track it usually produces pretty fraught street-fighting action – and the austere backdrop of the concrete WW2 Nuremberg grandstands is pretty impressive.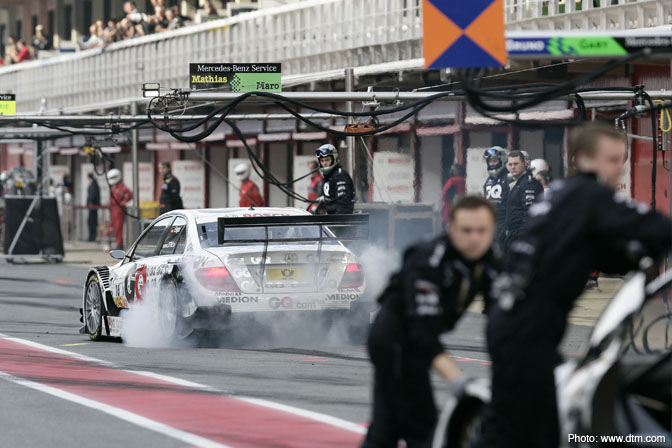 There have been plenty of rumours of new manufacturers joining the series since Opel's pull-out in 2005: MG almost joined before that company's collapse; there were talks of Alfa Romeo developing a car and recently Citroen have been entertained by the series organisers.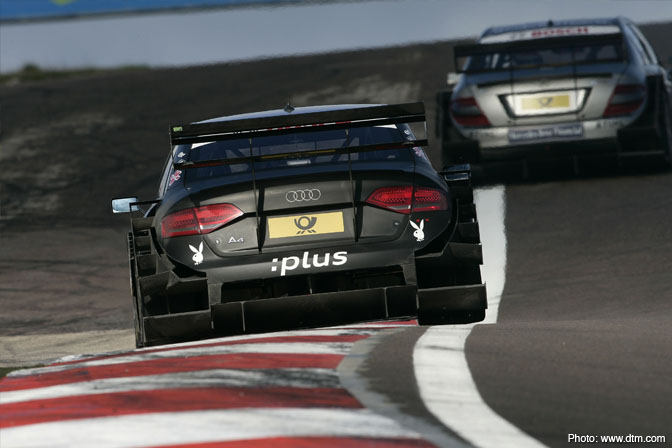 Negotiations have also taken place based on creating rules equivalence between the DTM cars and Japanese Super GT racers. There are as many differences as similarities, but the idea of being able to mix and match two of the most extreme forms of touring car/GT racing is pretty exciting, and opens up both series to bigger and more varied grids.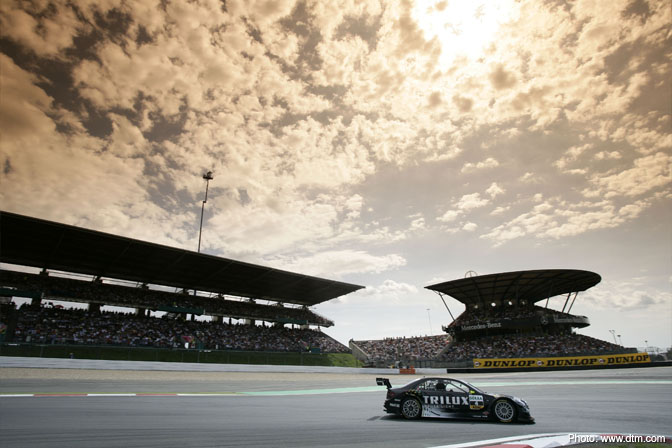 A new dawn for DTM? Perhaps for 2011, but in 2010 it will still require the goodwill of the two main manufacturers to keep the series ticking over. One thing is for sure though, it only takes two cars to make a race.
Jonathan Moore