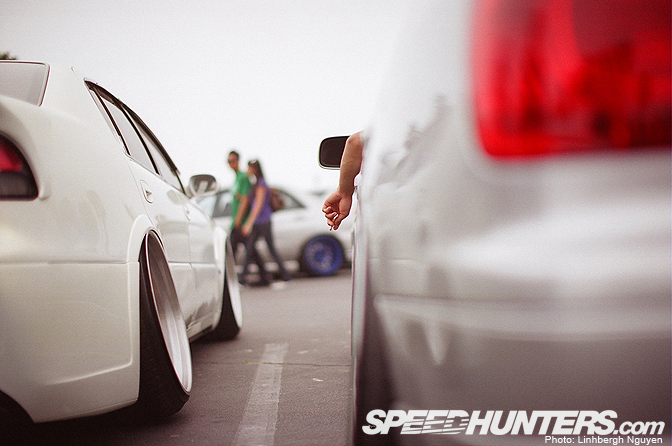 For my final review story of the year, I want to share some observations on the general automotive and tuning trends of 2009. The economy might be on it's way out of a giant hole, but people across the world are still finding ways to enjoy cars, and we've seen some bold new ideas popping up because of this.
So, what was big in '09?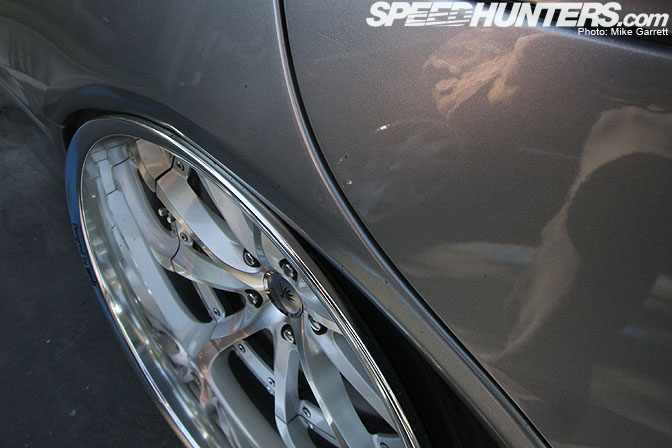 When I think of 2009 (from a Western perspective at least), the aggressive wheel movement is the first thing that comes to mind. Of course the idea of putting low offset wheels and dropped suspension on a car isn't at all new, but it is something that has exploded this year.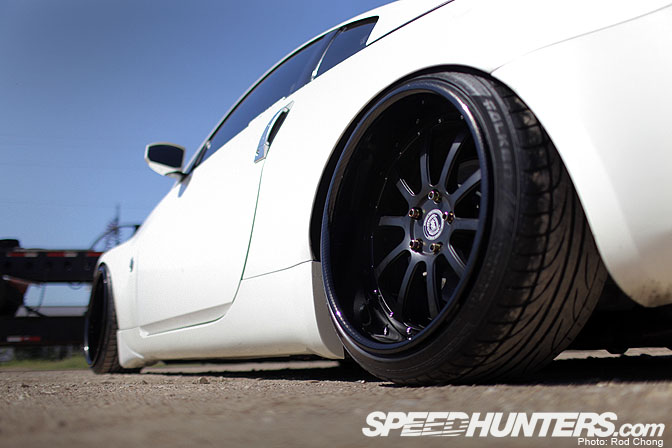 In fact, I'd say that "normally" sized wheels have almost become the exception to the rule. I'm wondering if this is something that's going to stick around for the future, or if people will eventually go back to more conservative fitment? The people from Hellaflush and Stanceworks will certainly disagree with the latter idea!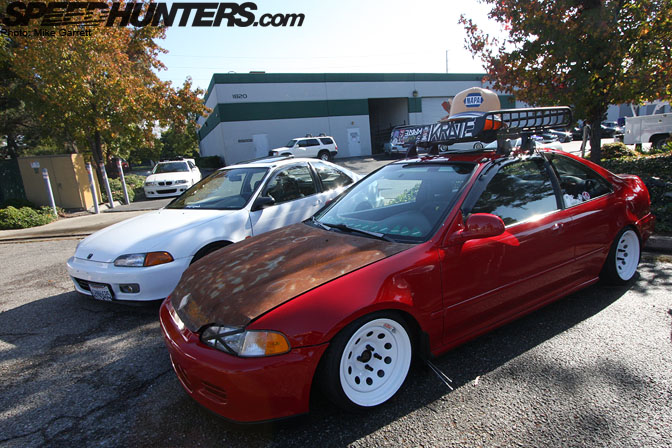 This Civic Coupe we spotted on the Hellaflush show in November could be a rolling encyclopedia of 2009's trends. We have widened steel wheels, stretched tires, a roof rack with accessories, and the all-important rusted out hood.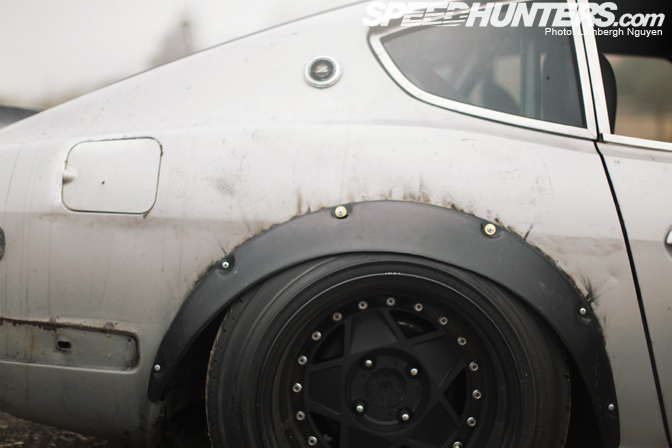 With the overwhelming popularity of cars like Yuta's 240Z, people have shown that they love the raw look of unrestored, or unfinished cars.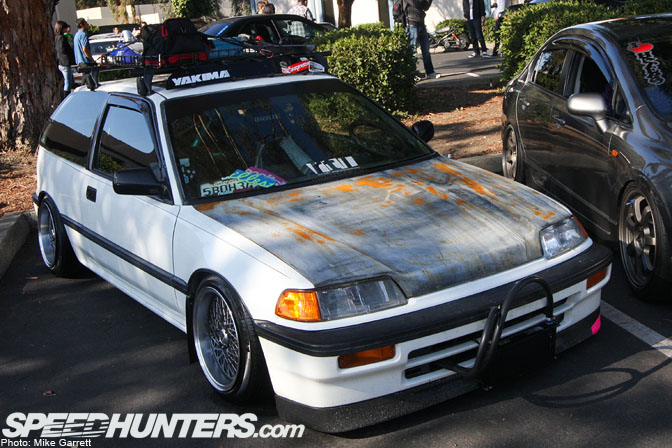 So much that some will go out of their way to give their later model cars this look. To be honest though, I'm not sure how long I can see this sort of thing sticking around…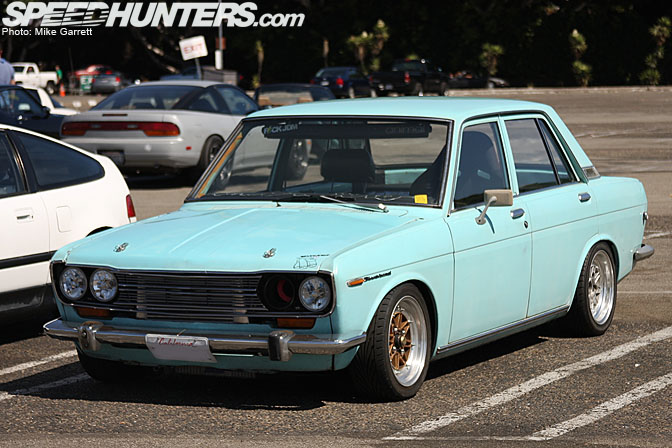 Classic Japanese cars have been the "next big thing" for a while now. While a lot of us dream about doing a retro project, the expense and headaches of operating a vintage car can be a drawback.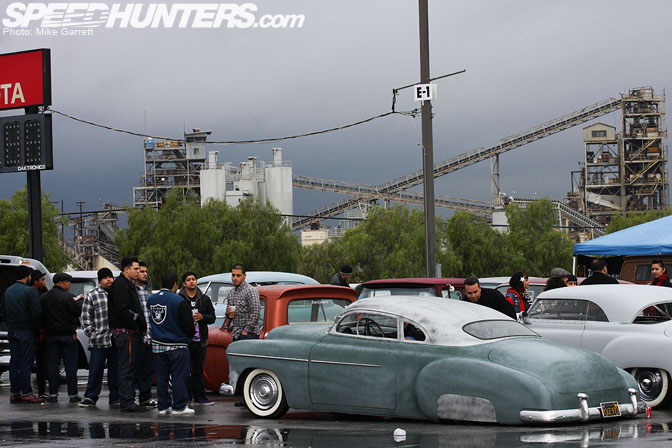 Then again, 1970's Japanese cars are high tech machines of the future compared to the traditional rods and customs that come out to events like the Mooneyes X-Mas party. And as you've seen, it's not old guys driving who are driving these things around!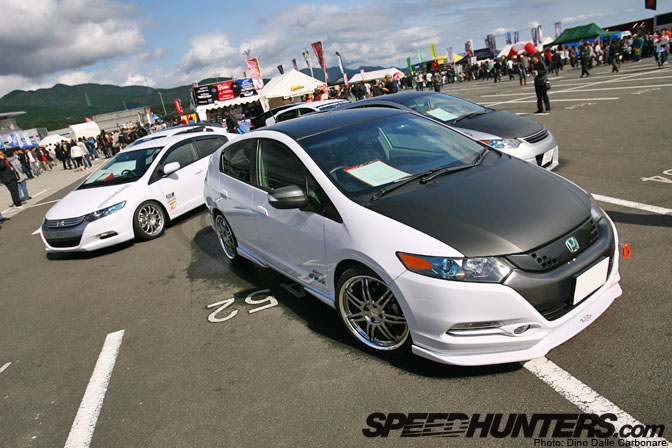 Whether it's an increasing environmental consciousness, or just the desire for better gas mileage, hybrid tuning has exploded this year – in Japan at least. There's no doubt that Tokyo Auto Salon 2010 will be filled with hybrids. Time will tell if this catches on outside of Japan…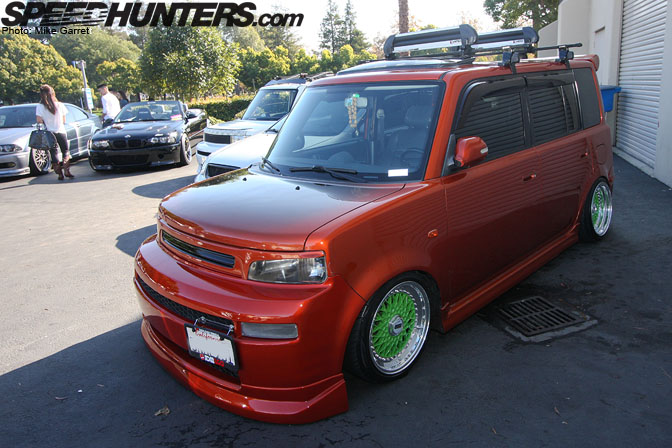 But given the popularity of cars like the Scion xB here in the USA, it's not a huge stretch to think that fixed up hybrids could become the next big thing, for daily drivers at least.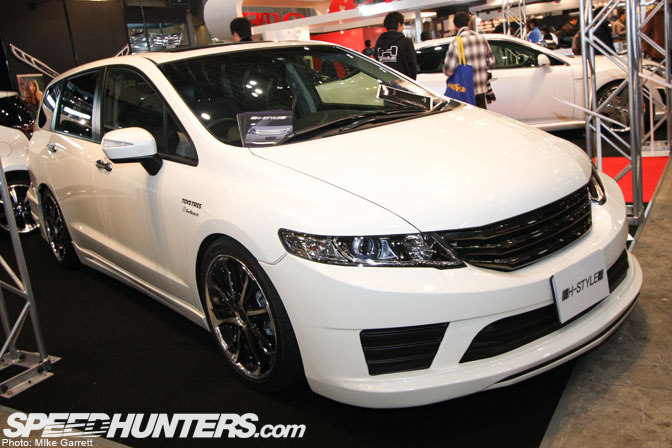 Modified minivans are another thing that continue to be huge in Japan, but I can't see this becoming mainstream outside of Japan. Mainly because most of the cool models aren't sold outside of their home country…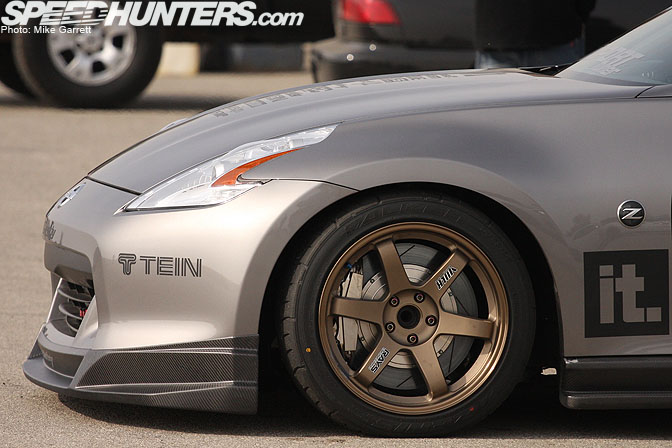 For those into performance, cars like the Z, S2000, GT-R, Evo, and STI continue to be favorites.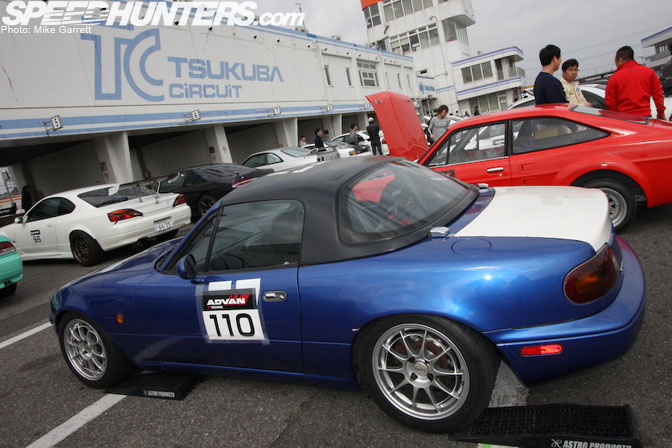 And a more affordable choice, the Mazda MX-5/Miata/Eunos Roadster is still one of the most popular cars among grassroots racers worldwide.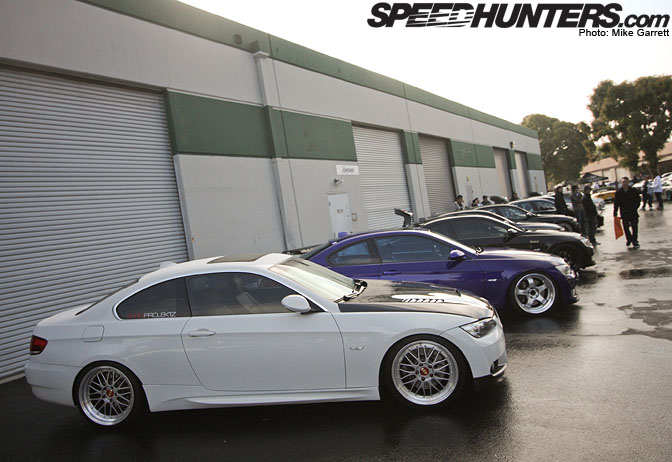 Another thing I've noticed this year, the popularity of BMW tuning. I think we are seeing a lot of former Japanese car owners "upgrading" to BMW's, but still modifying them in a familiar style.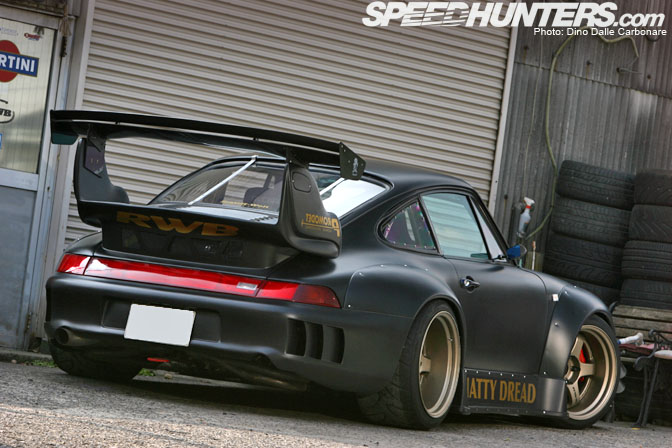 If Porsches were more affordable, I also have a feeling we'd be seeing a lot of Rauh Welt clones running around. Who hasn't dreamed of owning a car like this?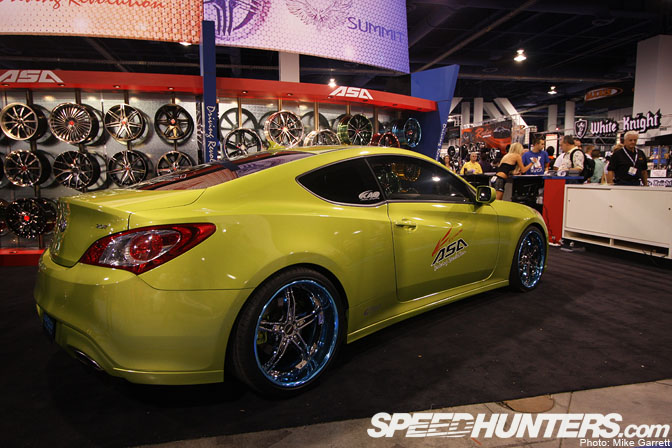 Moving on to new cars. The Genesis Coupe was one of the most talked about cars of the year, but I've yet to see this thing really catch on. Outside of SEMA, I've only seen a couple of modified Genesis Coupes around.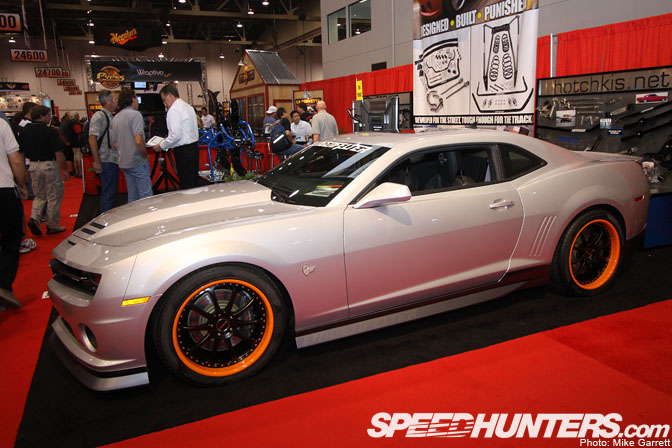 Here in the USA thanks to the addition of the Chevy Camaro, the new pony car era is in full swing. It's hard not to get excited about these burly machines. We'll have to see how much of the stuff on the SEMA Camaros trickles down to the streets…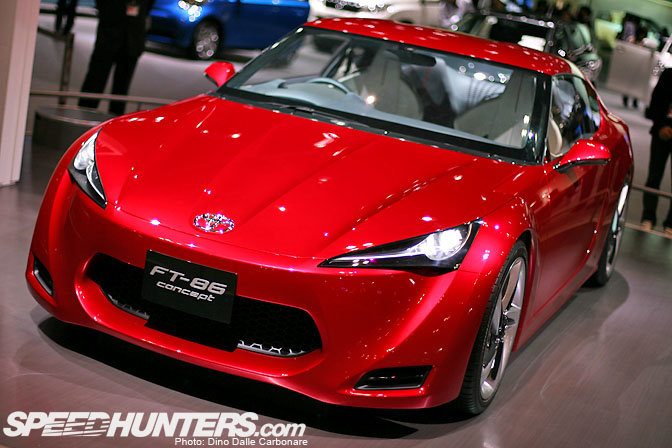 What we are all waiting for though, seems to be affordable sports cars that reignite the passion for driving. Toyota teased us with the FT-86 concept, and when this car hits production in a couple years, you can count on big things. In addition we also have cars like the Honda CR-Z and the rumored next gen Silvia to look forward to.
Those are some of my random thoughts on the automotive world of 2009.
Feel free to post your own observations or predictions on what's going to be big in twenty ten.
-Mike Garrett