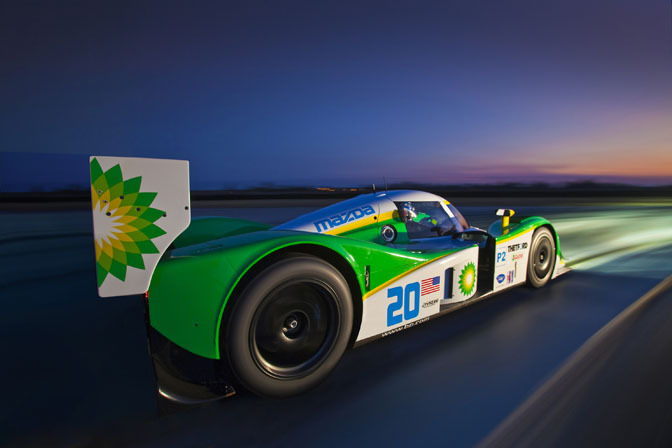 Motorsport at the highest levels is a global activity, Formula One, Moto GP, World Rally, and in North America, NASCAR, all make headlines on TV and in the newspapers. Endurance racing is not at that global level but is dependent for success on a few events that have achieved classic status, Le Mans 24, Nuburgring 24, Sebring 12 Hours, something of a pattern there.
There are also individuals who have been responsible for keeping the flame burning since the demise of the glory days of IMSA GTP and Group C back in the early 90's. Stephane Ratel would be on that list; BPR, FIA GT, GT3 and now FIA GT1 World Championship campaigns put him near the top. Dr. Don Panoz, Jurgen Barth, Patrick Peter, John Mangoletsi, Andy Evans, Michel Cosson and Roger Edmondson all have contributed massively by creating the framework for the racing to actually exist and prosper. All from a very low starting point in 1994.
The other side of the coin is those who have run the cars, from Dr. Ulrich who has guided Audi's factory participation since 1999 to the likes of Toine Hezemans and Jack Leconte who have bought cars and run teams out their own and others' pockets. Perhaps the best example of this approach is exemplified by Rob Dyson and Dyson Racing, who for the past 30 years have been at the heart of American sportscar and endurance racing.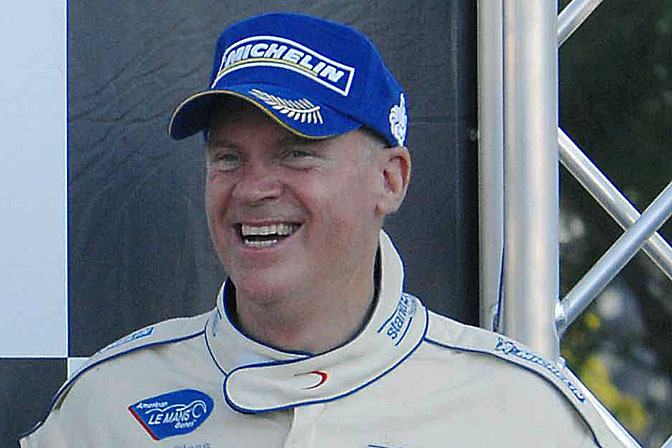 The whole enterprise started some 35 years ago when Rob Dyson first went racing with a Datsun 510. Thereafter Dyson Racing has become a fixture on the North American racing scene running cars from  Pontiac, Porsche, Spice, Riley & Scott and Lola. Along the way they have scored 62 victories and won 17 Championship, a record unmatched on that side of the Atlantic. By any measure they are America's Sportscar Team.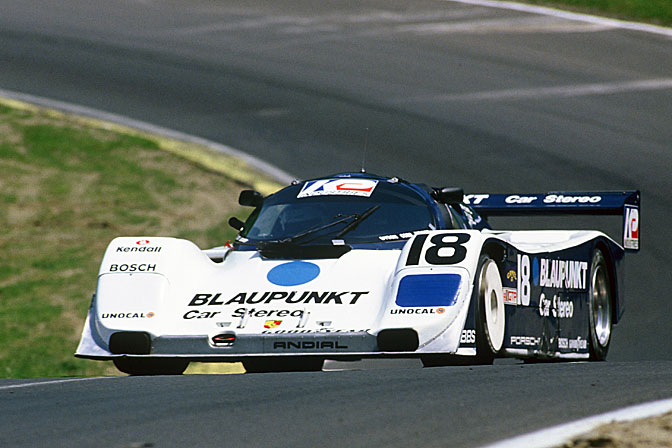 One of the defining elements of the team has been the long tenure of staff both in and out of the cockpit. Once you join the team and prove your worth then you stay. Hotel California must have a branch in Poughkeepsie…………"You can check out any time you want but you can never leave"………..
Loyalty and respect are high on the team's values and this breeds a very committed workforce. I don't visit the North American racing scene as much I used to but one of the constants are the familiar faces in the Dyson pit.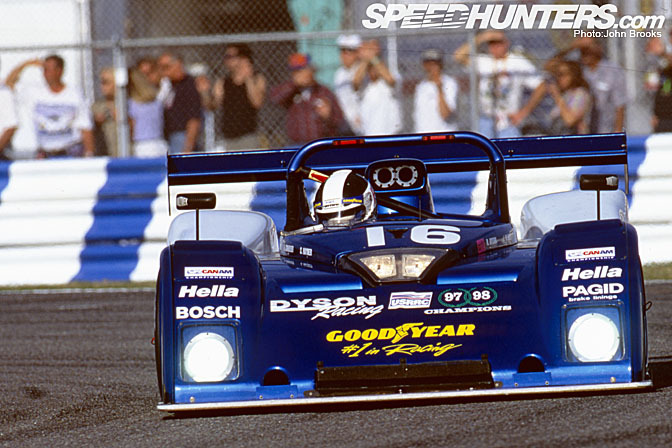 This strand of loyalty extends to those in the cockpit as well. James Weaver drove for the team from 1987 through to his retirement in 2006. I spoke to him recently about his time with Dyson, of which, more later.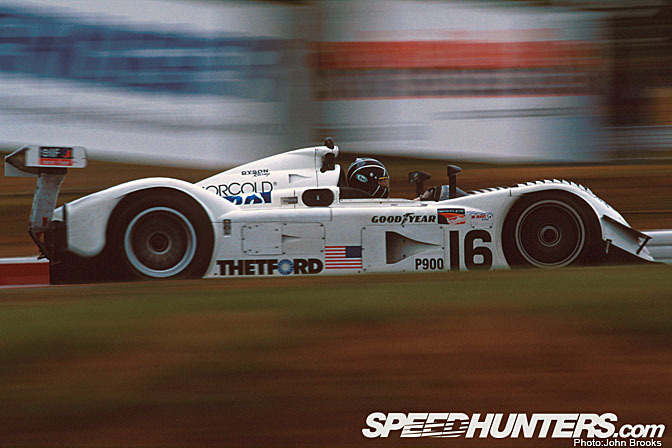 Another long term inmate at Dyson Racing is Butch Leitzinger, who climbed aboard in 1995 and hopes to be still behind the wheel in 2010. I also caught up with him but perhaps a little history is needed to put the Dyson Racing story into context.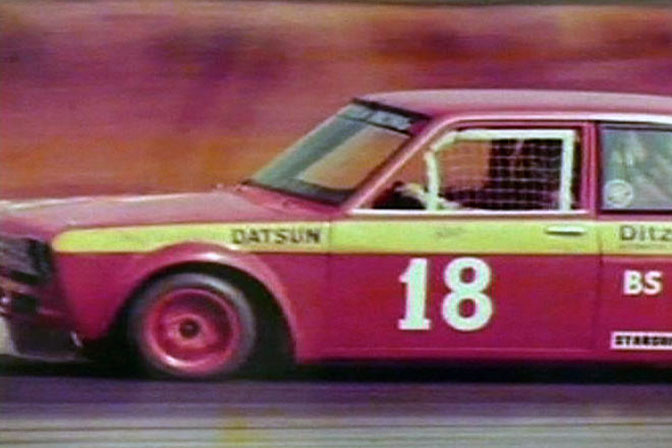 Like most of this forum's readers, Rob Dyson was bitten by the car bug before he could drive and then developed the deadly motorsport virus from his Father.
Rob puts it in his own words.
"In the summer of 1961, my father was in Indianapolis on a business trip and my mother took my brother and I out to Indianapolis to see my dad and a business associate of his said, "Come on boys, I will take you out to the Speedway." We got on one of those little busses that went around the Speedway and the guy would say "this is where Wilbur Shaw use to pit" and "this is where Roger Ward started a wreck" and you would see these big beautiful facilities and it was really something. It was like nothing I had ever seen in my life before. We went to the Speedway museum, and they had the Marmon Wasp, the Ray Harroun car, and they had the roadsters and you are seeing these cars for the first time. They had chrome exhausts, and pearl paint and mind you, for a kid coming from a farm where you had tractors and old jalopies and stuff – it was phenomenal. It was an epiphany. I said, "I want to be a part of this." The next year we went to the Indy 500 and we stayed at a downtown hotel and there was a souvenir flag stand in our room. I took it home and I still have it on my bookcase. We also have the same seats at the Speedway and we renew them every year. My dad got those seats and we use to go out there several times when I was growing up."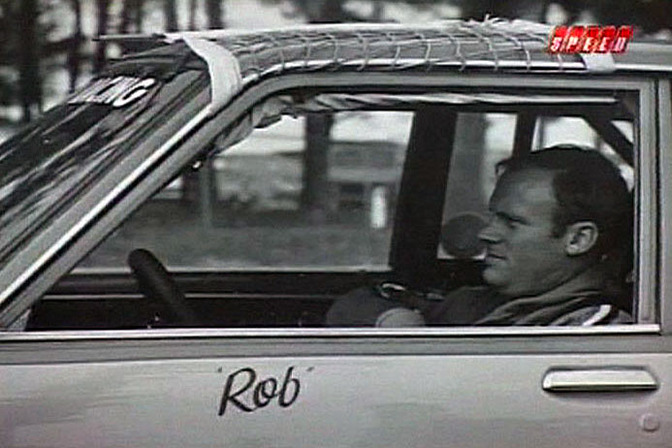 "I had always been interested in road racing. It was very interesting to see the different roster of people in the Ferraris, Maseratis, Coopers and Porsches, and later, the Ford GT and Coupes. Plus you had Formula One guys stopping by and doing races and that just added to the mystique. It struck me that the people in road racing were business men who had interests outside of racing. I followed Champ Car racing with all the guys who ran in the 50's and 60's – they were full time racers – I couldn't do what they did, but I always had in the back of my mind that I could do road racing sometime in the future. So when I finished graduate school at Cornell, I was 28 at the time, and I said, why don't I do it for a year see what it is like. I remember watching races at Watkins Glen from the roof of my car when I was younger and I said it would we neat to run Watkins Glen, to race the same track that the Formula One guys race on.
"So I decided the best way to start was to get a car that was simple to work on and get parts for. The Datsun 510 fit that bill. Datsun had a competition department and they had a bunch of parts for it. So I bought one that was half built and ran it at an SCCA regional at Watkins Glen in 1974 and ended up winning my first race."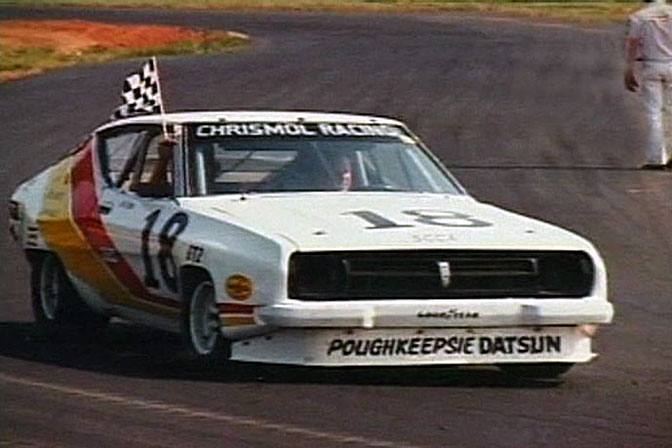 Dyson graduated his way up the SCCA tree eventually winning a National Title in 1981. Club Racing in the 70s was a very different affair from the semi-professional ways of today.
 "Club racing was an interesting time. It was up all night driving Friday after work, than get two hours of sleep in the truck before they open the gates on Saturday morning, than unload the car and off we go for the weekend. Then drive all night on Sunday, so we could be back to work on Monday morning. You did sleep pretty well on Monday night! But that was kind of fun when I look back on that time. I smile when I think about how much we did not know and how much we were learning every weekend. I remember lying underneath my race car, sucking dirt, putting a gear box together in the sand. Or being in the middle of nowhere, working a block and tackle off a tree limb to get an engine in. Or it is the middle of the night, and you are taking an engine out and pulling the bottom end off to check to see if any bearings are gone as a result of an oil pump failing. Here it is midnight in Palm Beach, Florida, 90 degrees and you are a buffet table for the mosquitoes!"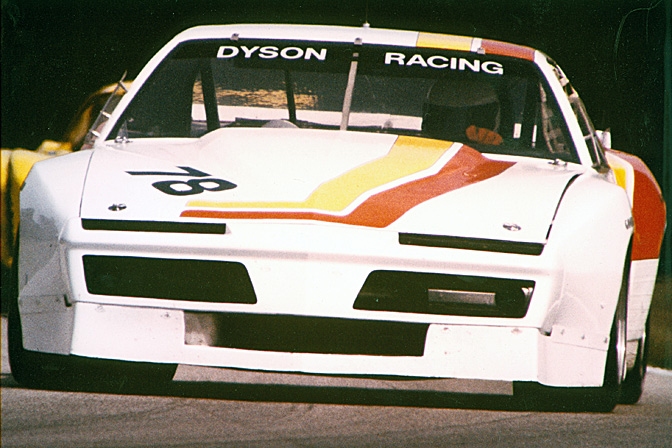 In 1983 Dyson Racing graduated to the big league, running a Pontiac Firebird in IMSA GTO class plus the odd Trans-Am race. Rob Dyson has not made many mistakes in business or racing but the Firebird was not his finest moment.
"The car was a one-off with everything built by us or by the guy who
built it. The car was just so unique, so we were constantly updating
and redoing stuff, usually by ourselves. But finishing third at Elkhart
Lake was a highlight. We were running a car that was clearly outclassed
and we just outlasted everybody. The long and short of it was that the
Firebird was such a diabolical car, that when I got into the Porsche
962, we were able to run quickly right away."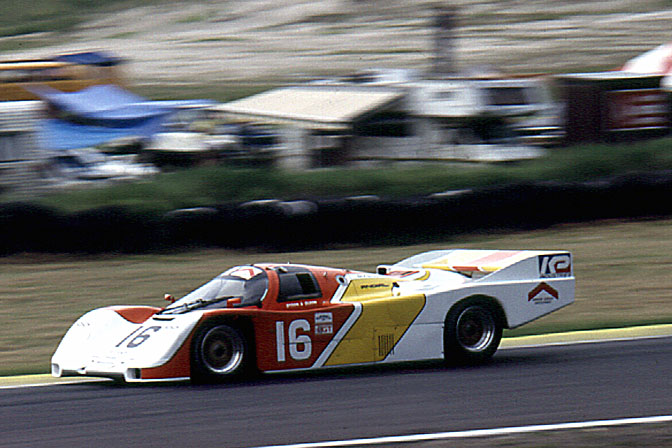 The experience of the Firebird drove Dyson on to make the jump to IMSA GTP for 1985. He had two options, A March or a Porsche 962. Chassis 101 was duly purchased from Bruce Leven and a legend in US Sportscar racing was born. Rob shared driving duties with Drake Olson at their debut race, Lime Rock. The team wanted to join the Goodyear free tyre programme and were told, sure, just win the race. They did and further victories that year at Road America and Columbus saw Olson winning the Porsche Cup for North America.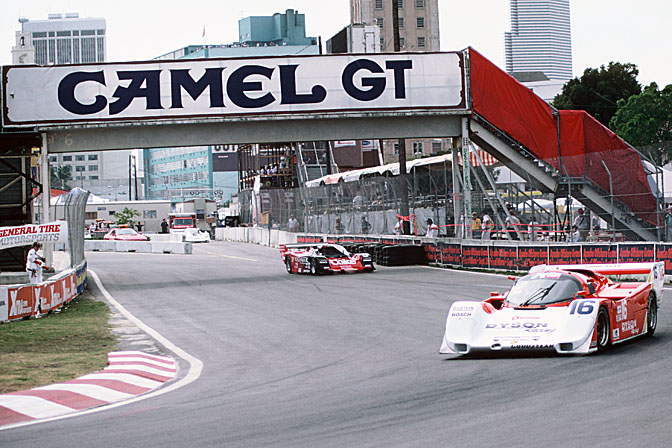 The next season saw the Dyson Racing team expand to two cars as Rob purchased chassis 120. Price Cobb joined the team full time and they took wins at Riverside and Sears Point with Cobb taking second place in the driver's championship. The team completely overhauled the new car with prominent features being a high downforce nose and ground effect underbody tunnels.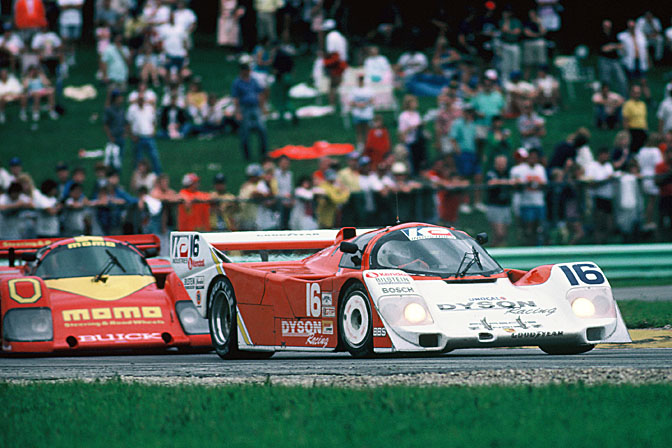 In 1987 James Weaver joined the team and was a success straight away. The team had more wins and took the Porsche Cup for the third time.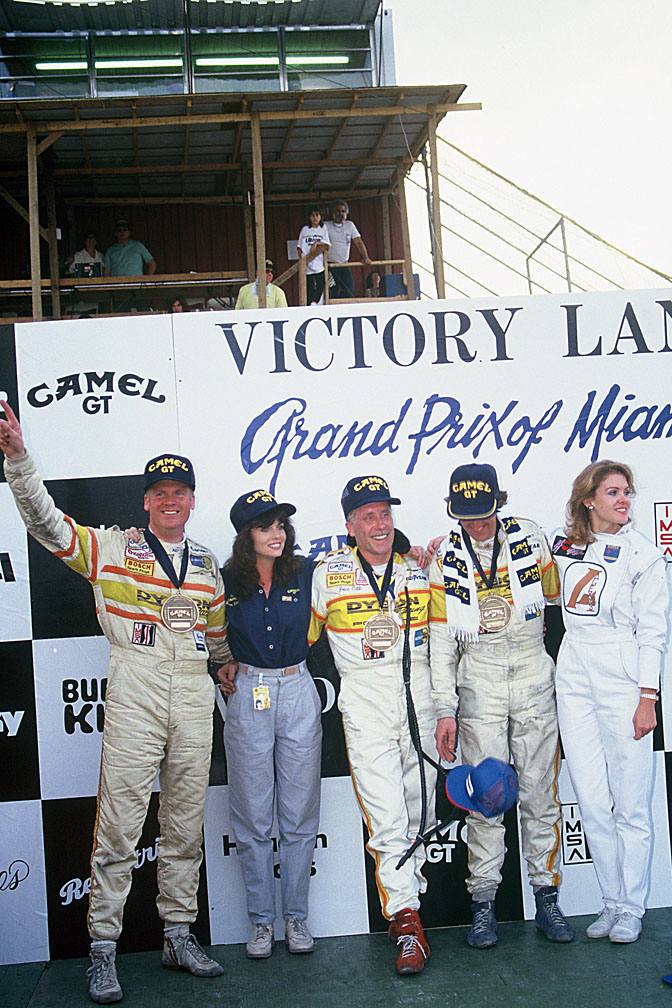 !988 was all about Nissan and the only Porsche team to win was Dyson who stopped the whitewash at San Antonio and Miami.
Rob reflected on this period of IMSA and Dyson Racing.
 "I talked to Bob Akin and asked him what the story was on these Porsches – they look pretty slick. Bob Akin said, "If you are going to run a car, you have to run a Porsche. They are a bit more expensive, but they have the customer backing and are around at the end. That GTO you are running, first of all it is a lower class car, and you are going to have to build a new car to get it running right, so why don't you just move up." So we worked a deal with Al Holbert to get a 962 from Bruce Leven. I couldn't believe that I had a Porsche 962 of my own. We ran eight races in 1986 and won two of them.
"Alwin Springer, the Andial Porsche engine guy, was a real help to us. He showed us how the engine worked, a lot about chassis set ups, and how to run the car. The other thing was that we were a keen team. Pat Smith was very smart with the basics. We just outworked everybody. We were used to being creative and having to work very hard to make the Firebird work. Smitty and I had the same attitude, even if we were quick, we would try stuff to see if we could go quicker. You don't know if it is going to work, but if it does, great, if not, you could always put it back to where it was, assuming we did not get too radical and put yourself in the hedge or something!
"When we moved into the GTP class, it was just four guys. We added two more and we had a tight knit six running the Porsche effort. We added guys very carefully, and slowly. We put in a lot of effort to make sure that whoever we brought on was very good at what they did. The team evolved and is still evolving today, very organically."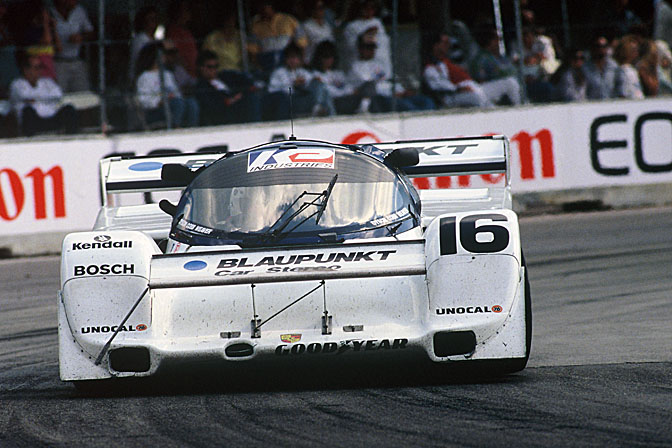 "I raced with some great drivers in the Porsches. I would have raced even more, but my kids were young and many times I would not go to the races so I could be with my kids. I remember going to a race at Sears Point – I had been traveling all week on business and I arrived at the track with a coat and tie and literally took off my coat and tie, put on a driving suit, and strapped myself into the Porsche.
"In 1987, I did two races with A.J. Foyt in his Porsche at Miami and Sebring and after Sebring he said, "Why don't you come and run the Indy 500 with me. No money, whatever you win, we split 70/30 – 70% goes to the crew and 30% to you." I called him three days later and asked if was serious, and he said, "Absolutely." So I thought about it long and hard: he was at the top of his game, he had all the right equipment. I talked to Leo Mehl, the head of Goodyear racing, and he said you could not ask for a better guy, because in those days, A.J. knew everything there was about running that track. But Leo said, "Rob, all I want to tell you is that anything that happens at the Indianapolis Speedway, happens at over 200 miles per hour." And I thought about it when I went home and I saw my eight year old boy and my five year old daughter and my businesses were growing and I would have to take three or four weeks off to go there, so I thought about it and said, maybe I better take a pass on it. That was the difference between road racing and all other forms of racing. The guys I would have been running with at the 500 did this full time and I would have been the only part time guy. With everybody else, that was that all they did – prize money meant a new refrigerator; prize money meant they could buy a new house."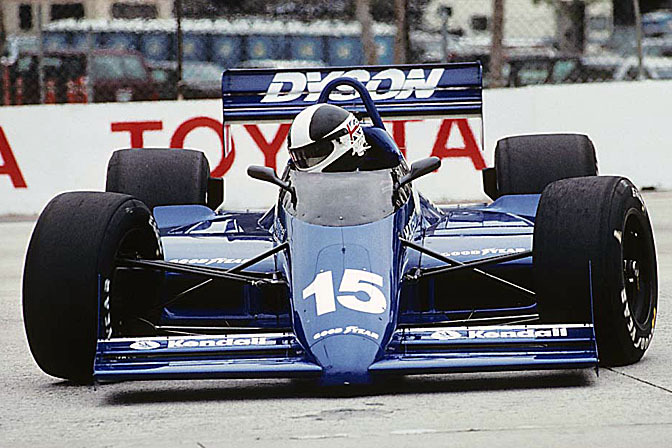 Dyson Racing left IMSA in 1989 to run a Champ Car for James Weaver. It was a short lived programme as they found themselves on the outside looking in when it came to getting the equipment needed to be competitive. James's best race finish was an eleventh at Long Beach.
As Rob recalls, "We ran a Lola Indy Car for four races in 1989 and that was one of the more unsatisfactory experiences I have had in car racing. You could not get any equipment. The Chevies had just come in and all the top teams had them and as the new kids on the block, you could not get them anywhere. So we went back to sports car racing in 1990 and started running the Porsches again."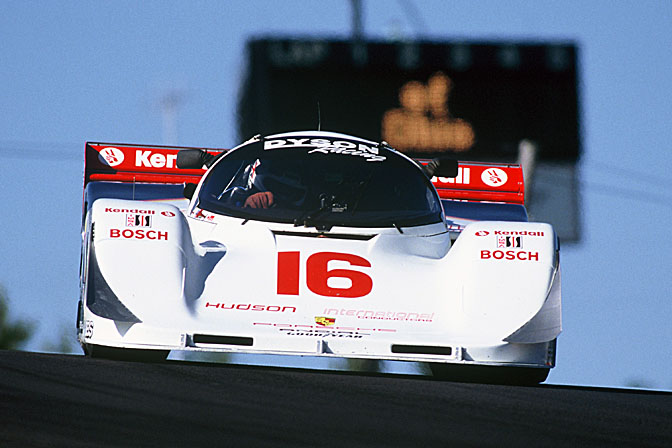 Back on familiar territory with a new car Dyson Racing expected to pick up where they had left off. However the game had moved on and IMSA GTP was now the playground of the factories. Jaguar, Nissan and Eagle-Toyota arrived, budgets went through the roof as did car performance, the day of the customer 962 was done.
Weaver managed one win in 1990 and Dyson was the only Porsche team in the top ten that year.  James ran ten races in the Porsche in 1991, with his best finish being a fourth at Miami. The team did not run in 1992. They were all ready to leave for Daytona when the sponsorship deal fell through two days before the event. The car was sold in 1992, but Dyson borrowed it to race the 24 Hours of Daytona at the beginning of 1993, and finished second in GTP. It was the only sports car race they ran that year.
Final word to Rob, "I remember that stock Porsche 962 we ran at Daytona in 1990. It had a small dinosaur painted next to my driver's name: I was the last of the owner-drivers, hence the dinosaur."
"At the peak of the GTP era, we had three 962 chassis. We also ran the radical tailed DR2 variant of the 962. It was a Nigel Stroud design for Richard Loyd. It had a rising-rate front suspension. We put a lot of work into it but it didn't work very well on our American tracks. Our tracks were too rough. The suspension was a little tighter and it just didn't work right. We won a bunch of races with it, but it was not the leap forward we thought it would be."
"Because of this and the fact it was an air cooled car, we sold the DR2. We bought chassis number 148, the last all Weissach-built 962. After that, any of the ones after 148 were built by Fabcar (David Klym) under a contract with Porsche. We ran the 148 which was a Group C car, and put it into IMSA trim."
Mazda joined the ranks of the factory teams in 1992 but the writing was on the wall for IMSA GTP and the series collapsed during 1993, mirroring the demise of Group C and for much the same reasons.
Part 2 to follow.
Photos by the author and also copyright and courtesy of Dyson Racing.
John Brooks