When Rod asked me to put together my best photos from 2009 i really didn't know where to start. With thousands of images to choose from i decided to keep it simple and choose shots that may not be technically perfect but mean something to me and remind me of some of the great times throughout 2009.
Nigel Colfer JDM Allstars. Wembley London, UK. accuracy is everything! They asked the drivers to get as close to the rear clipping point as possible…Nigel delivered!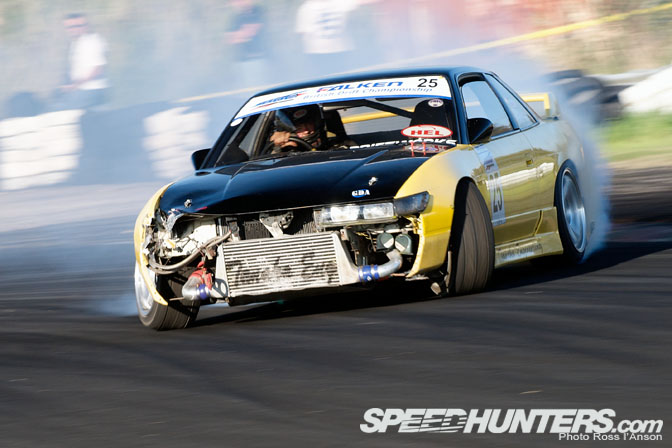 Greg Gush BDC British open Llandow Wales.  Taken just after a small altercation with Shane lynch on his way to a third place overall.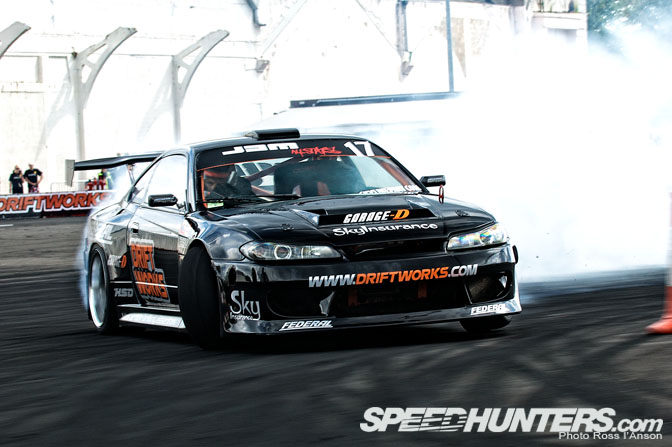 Phil Morrison, JDM Allstars Wembley, London. Possibly the most fun I had all year was hanging out of the back of the Touge Heros  MX5 while being chased round the Wembley circuit. there are loads of images from this set but this is one of my favorites.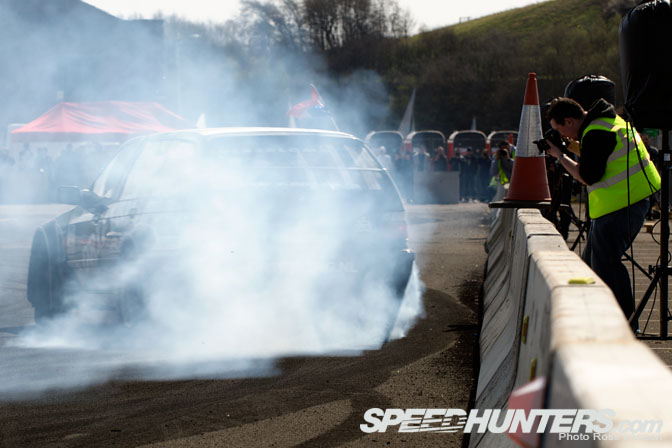 Paddy McGrath and Paul Vlasblom. JDM Allstars.Newcastle,UK. Robert Capa once said "If your pictures aren't good enough, you aren't close enough"  I dont think Paddy has taken a bad photo in his life but looks like hes still following Capas advice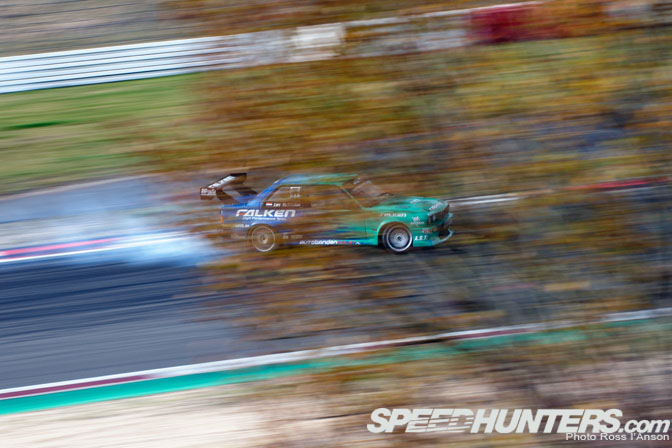 Lars in the trees. IDS, Nurburgring, Germany. Inspired by a photo by our very own John Brooks I had been looking for an appropriate setting to try something like this. It took a fair few attempts to get acceptable but eventualy it happened.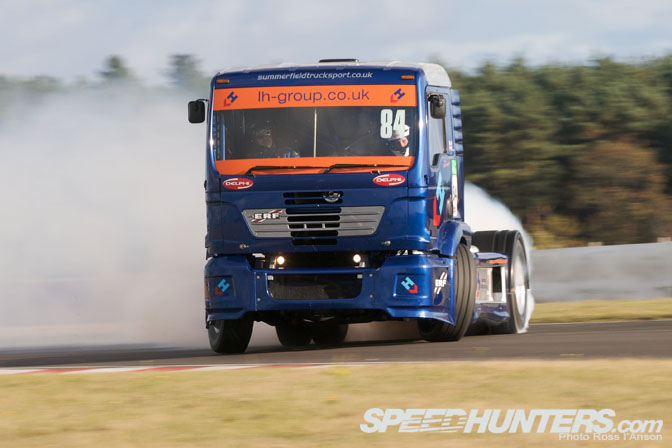 Truck drift. EDC, Snetterton.UK. Its a drifting truck..whats not to like?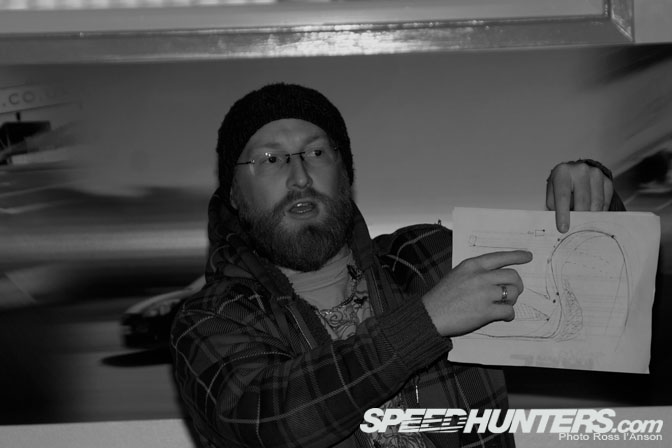 Ginger beard. Silverstone.UK. And award for craziest face furniture of the year goes to Mat (mitto) Steele. There is reason behind Mittos madness hes actually in training for the 2010 beard Olympics (yes there is such a thing)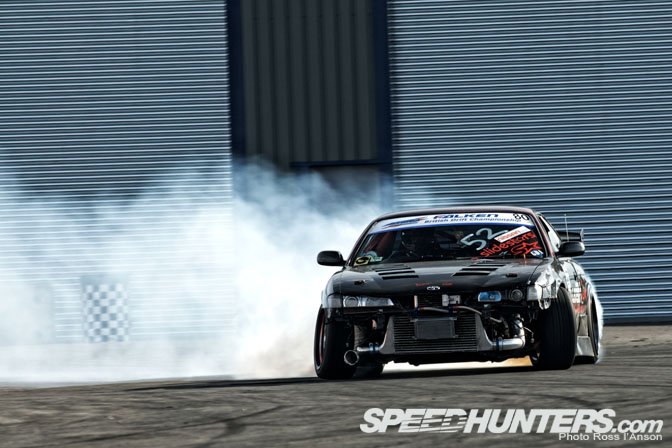 Dylan Thomas. EDC licensing. Santapod,uk. Light fading fast and the Santapod track being pretty stingy in giving up photographs, Dylan in the 1JZ s14 was one of the only decent shots from the set.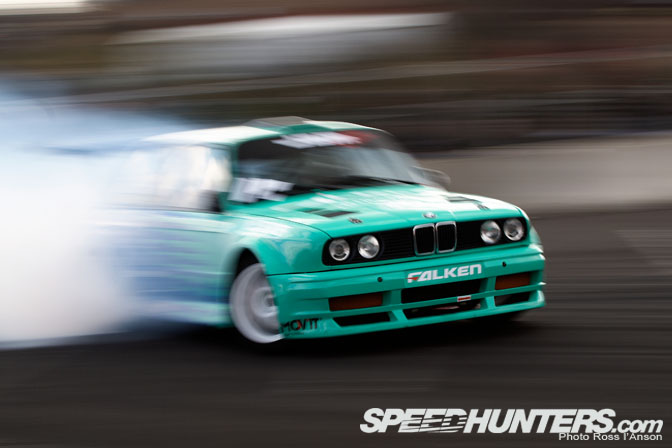 Remo Niezen. JDM Allstars. Newcastle.UK. Kinda shows how blisteringly quick Remo was round the tight Newcastle track.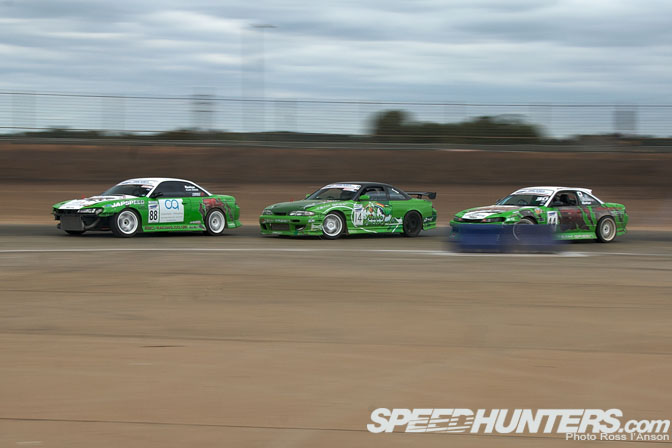 Team Green.Norfolk areana.UK BDC held their first team team event at the Norfolk round and Team Green blew everybody away with a lesson in precision driving.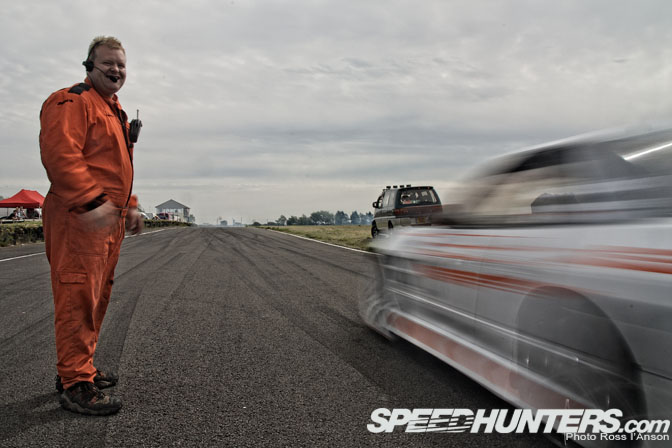 BDC.Llandow.Wales.UK. Its not that often I make it up-to the start line, always nice to try something a little different.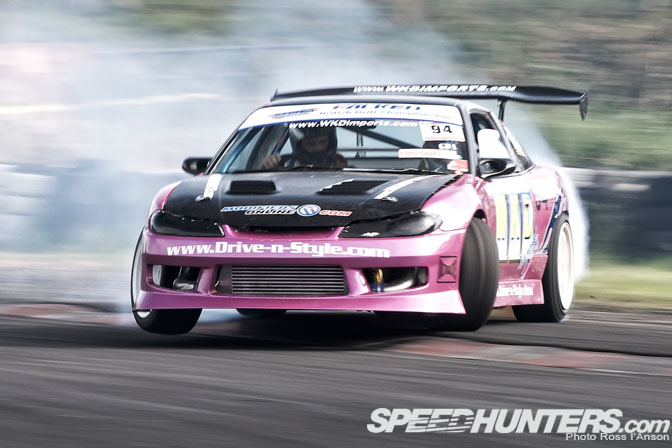 BDC British open.Llandow,Wales. Running up on the curbs and lifting a front wheel..sweet!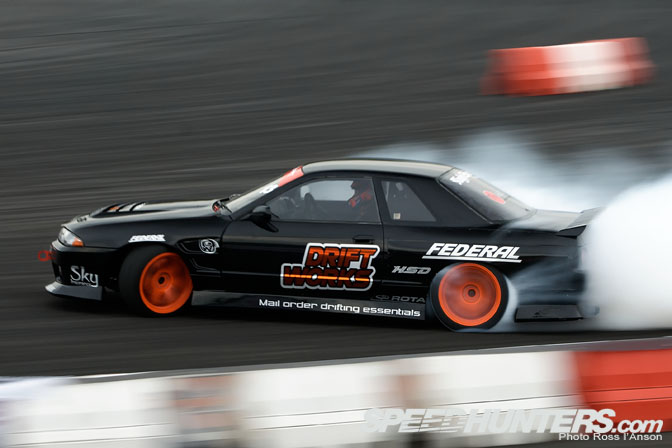 Pro Drift superseries.Donnington Park.uk. There is something about how the Federal tires smoke up.
-Ross I'Anson.