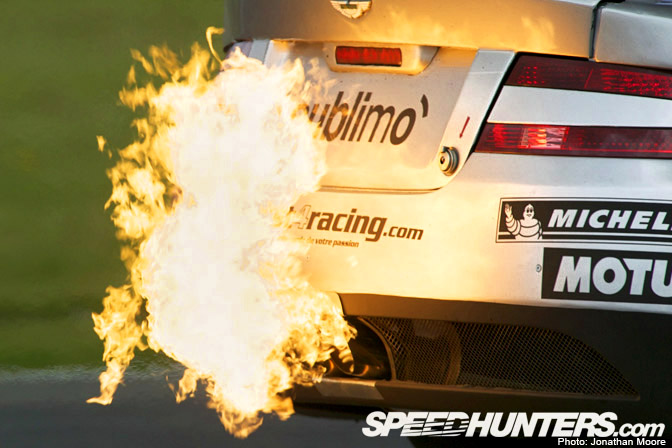 FIA GT3 Silverstone – May
For me racing should equal excitement and danger: preferably with plenty of fire – at the back of the car, I hasten to add. There's something primal about over-running cars as they brake into corners: exhausts popping and spitting flame. Some cars do it more than others, depending on engine config, and you know that those are the ones to keep an eye on. All the Aston Martins in the GT3 race at Silverstone in May spat flame as they reached the apex of the Abbey Chicane. Barbecue time.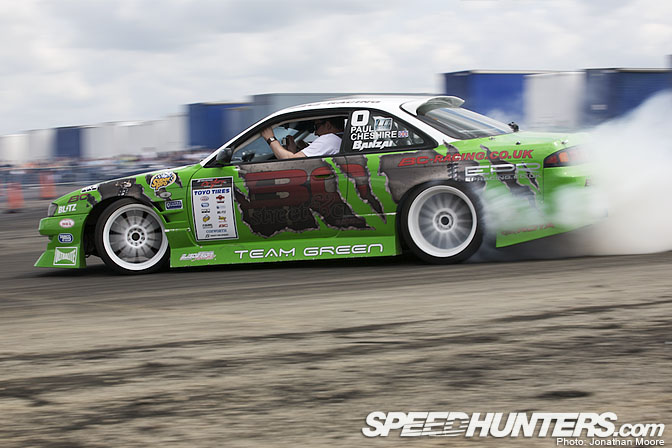 Jap Show Drift Arena, Santa Pod – June
I'm ashamed to say that 2009 was the first time I caught up with any drifting. I now know what I've been missing. Even though I didn't make it to any of the EDC series events, even the demo cars and drift taxis out at car club events at Santa Pod were impressive and scary in equal measures.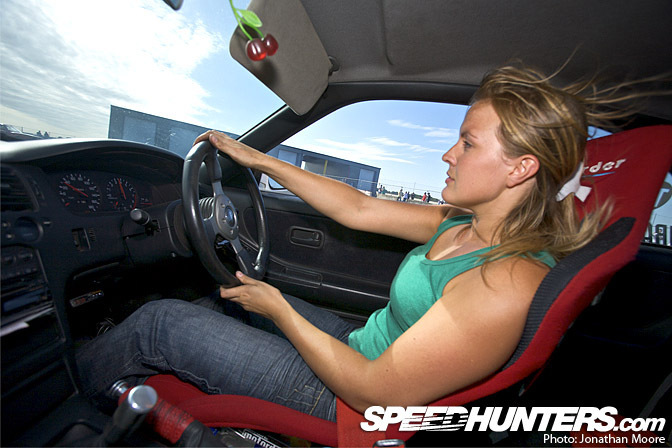 BMW Show Drift Arena, Santa Pod – September
And what's better than watching? Taking part of course. Whilst shooting the BMW show in the Autumn, I was very happy to be offered a ride in an R33. I was stupidly expecting an easy ride and the opportunity for some smooth images; of course, it was a (perfectly controlled) bucking bronco courtesy of drift queen Lisa from www.dwyb.co.uk. Cue some one-handed shots whilst desperately holding on with the other hand… Great fun.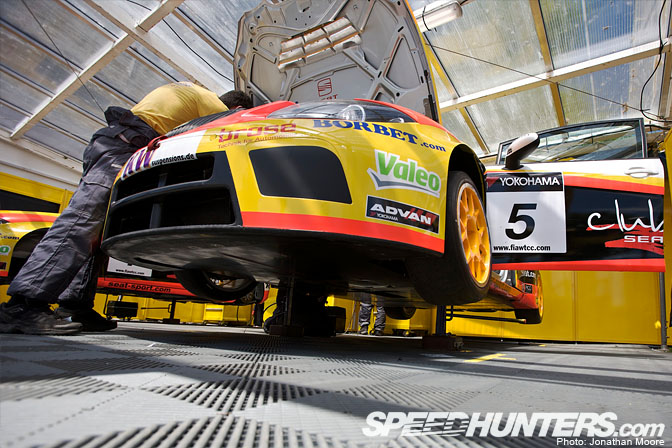 WTCC Pau Pits – July
SEAT were out in force again this year with five yellow cars lined up. Although there was far too much politicking in the garages, there was still plenty of door-to-door fighting out on track to keep me happy. I'm sure that mechanics in the WTCC have the hardest job of any series: cars more often than not return to the pits at the end of a session minus vital components or body panels, and have paint from someone else's car rather obviously scraped down the side. With such a short period between races, it's always a frantic race against time to repair any damage.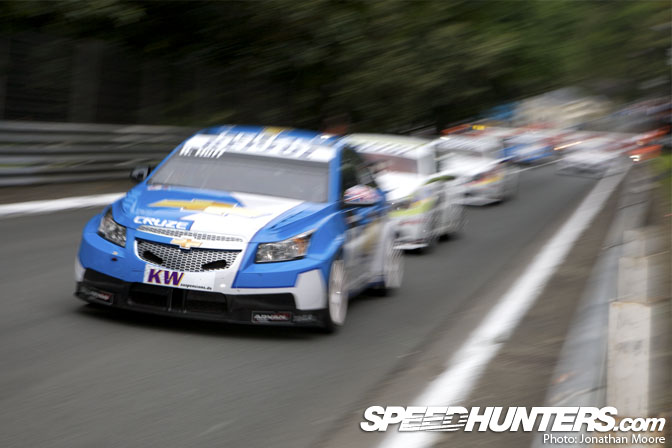 WTCC Pau – July
Touring cars look much more impressive on tight and twisty tracks rather than the big GP circuits. The street circuit at Pau in the South-West of France is probably the best (and cheapest) venue to get up close. The track winds its way from the start-finish straight by the town's railway station up around the park, zig-zagging through hairpins to the highest point at the Foch chicane before plummeting downhill again through some fearsomely fast and dangerously narrow switchbacks. There's not really any place to overtake, so the cars are forced to slipstream each other where they can and make do-or-die moves when they can. Around Pau it's easy to go from hero to zero…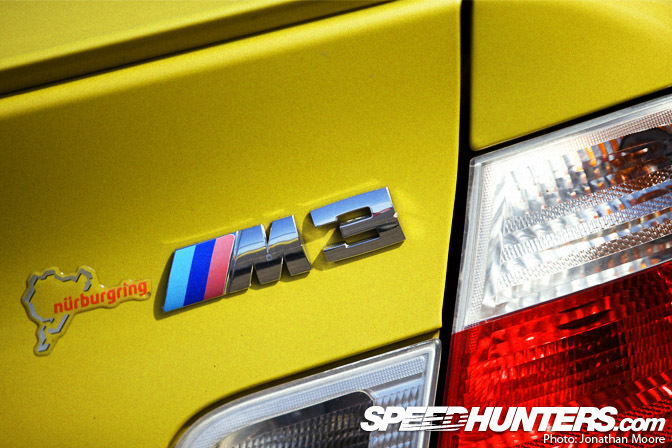 BMW Show, Santa Pod – September
The Autumn show at the Santa Pod drag strip in the middle of England is dedicated to all things BMW, which fitted in nicely with BMW Month here on Speedhunters. It's always great to see the passion and enthusiasm of the car clubs in their corrals for each different variant, where you can spot the little details that make each car different. Most are spotless examples in an original state, others with lightly modified body kits or uprated engines and then finally there's a smattering of whacked-out cars mostly heading for the quarter mile drag strip and a run at the best time of the day. M-badges were a must of course (even when what was under the bonnet didn't necessarily match up…), but it was Alpina for the cognoscenti.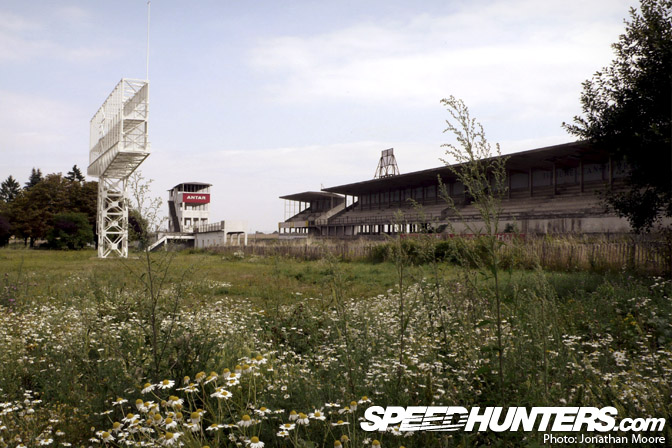 Reims, France – August
Europe is littered with decaying racetracks, a result of both the success and failure or racing. Some tracks have simply been superseded by the explosion of new venues, some have fallen foul of local developments (and there are plenty still at risk), but some were simply too fast. Too dangerous. Reims is such a track. This year was my second visit there, the last being four years ago. The efforts of local volunteers to save and restore the remaining buildings has meant there's less likelihood of Reims completely disappearing, as happened to Rouen, which visitors can only be thankful for. The main pits and grandstands have undergone a phenomenal transformation, with concrete repaired and new paint applied. Reims is the site of famous slip-streaming battles of the '60s: you can feel the ghosts all around you.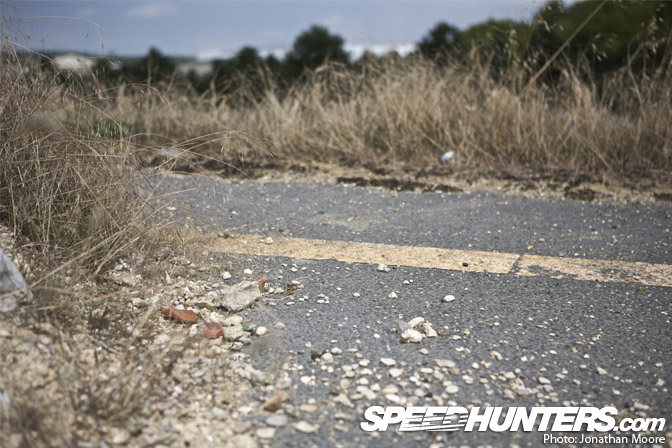 Reims, France – August
Although the buildings at Reims are undergoing restoration, the track itself can't be wholly saved. A big A-road has been laid over what was the long back straight, cutting off the link sections of the two original circuit configurations. You can drive down the original track which swoops down through the fields until it just peters out to gravel and soil. In the distance lorries thunder down the A-road, oblivious to the history of the place.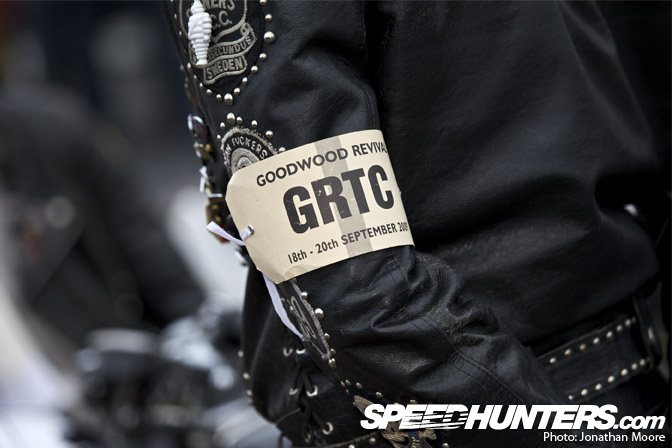 Goodwood Revival – September
History is struggling to be kept alive at Reims, but one place where it positively thrives is at the Goodwood Revival Festival. The car parks are packed with thousands of classic period cars in immaculate condition: I can't help but spend hours wandering around the parking, and that's before I even make it through the front gates. More and more people are dressing the part each year: for drivers and officials (and photographers!) it's obligatory, but the festival is now packed with people in '50s fashion and the place hums to the Swing beat. I'm already looking forward to dusting down my flat cap for 2010.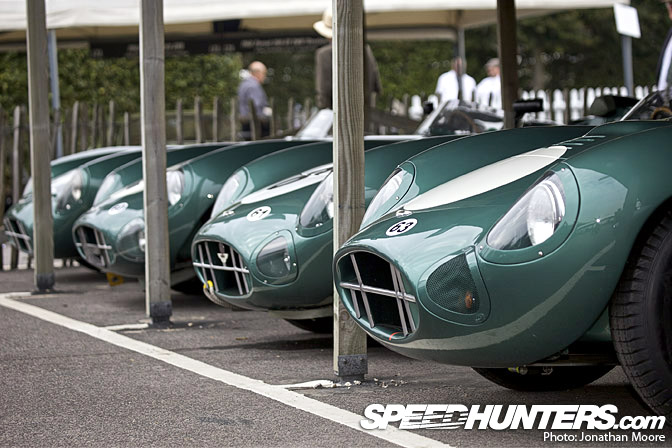 Goodwood Revival Paddocks – September
The heart of the Revival is the main paddock, which is crammed with priceless motoring exotica. Sometimes it's difficult to take in the sheer number of classics on show: an insane line-up of every model of Ferrari 250s, Can-Am monsters, F1 machinery… It's all there. Often all the production models of a particular car are out, as with these Aston Martin DBR1s. What would normally be behind glass in a museum is laid out in front of you: and not only that, but it's then taken out and thrashed on track. Perfect.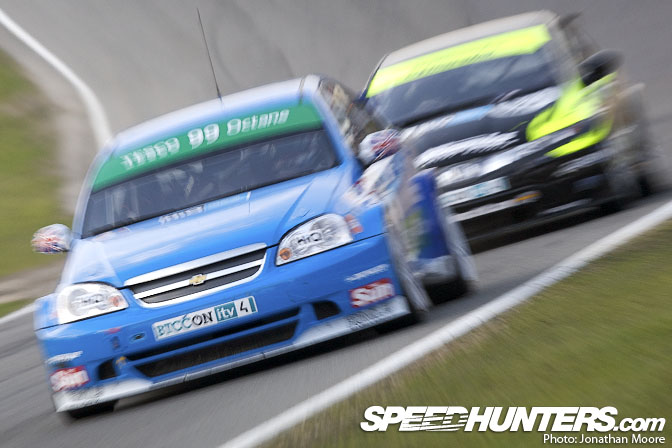 British Touring Cars opening round, race 3, Brands Hatch – April
Back to touring cars. The BTCC benefits not just from full grids of both manufacturers and professional independents, but also some great characters. Although it can sometimes be a bit pantomime, it makes for great entertainment. The last-minute return of crowd (but certainly not drivers') favourite Jason Plato to the series got everyone on their feet, especially when he won the final race of the day.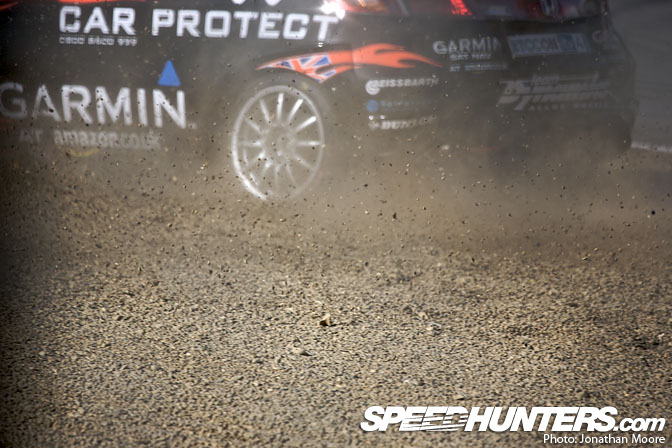 British Touring Cars finale, Brands Hatch – October
At the other end of the season the BTCC had gained an ex-Formula 1 driver in Johnny Herbert, who was having a tough baptism of fire in the front-wheel drive Honda Civic Type R run by the Dynamics team. In the gravel again at Druids hairpin, as soon as he was out of the car he was into the crowd signing autographs and smiling away. Despite the challenges, the fan-friendly series and enthusiasm of the crowd at BTCC events was obviously eye-opening for him after years in the closed world of F1.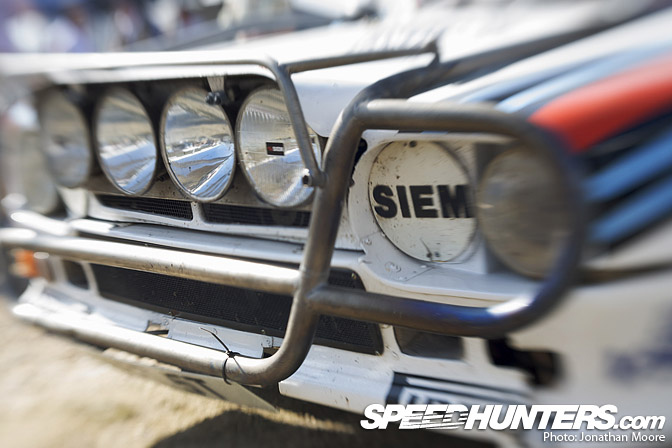 Goodwood Festival Of Speed Rally Paddock – July
The breadth of cars on display at the Festival Of Speed is simply jaw dropping. Choose a category, find where the cars are parked and then drink in the variety. Up in the rally paddock at the top of the huge festival site were rally cars spanning four decades of top-flight competition. For me, Martini stripes is always the way to get my attention. My favourite toy car when I was young was a Polistil model of an 037 Lancia. Seeing it in the flesh I had to stop myself from stroking it. I must get out more…
Jonathan Moore