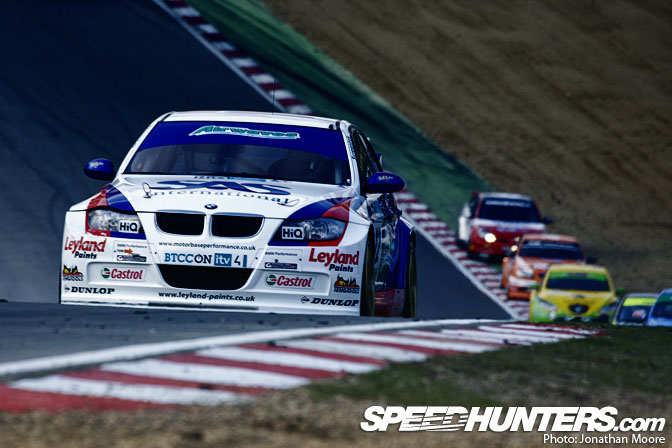 British Touring Cars Race 3, Brands Hatch – April
Touring cars are back in business in the UK. Crowd numbers are back up to the glory days of the Super Tourers of the '90s, the drivers have proper charisma (okay, maybe it is a bit pantomime occasionally)  and although the cars might not seem outwardly that impressive the racing is what makes the series. I've been lucky to live near Brands Hatch in the south-east of England all my life, but I've never tired of watching cars tumble down Paddock Hill bend, the first corner. And when it's touring cars, you're never that sure who will emerge the other side for the climb to the Druids hairpin…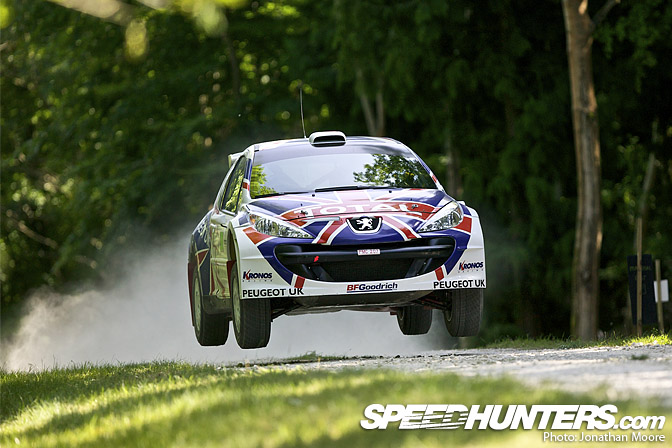 Goodwood Festival Of Speed Rally Stage – July
Chalk dust, stifling heat, popping exhausts… The custom-built rally stage at the Festival Of Speed means you get can get up close and personal with all flavours of exotic rally machinery from years gone by. Or, as here with Kris Meeke's IRC-winning Peugeot 307, you could almost get underneath it as well. Five months later I'm still getting the dust out of my gear, but this was easily my favourite event of 2009. You can see why the drivers and teams – and the crowds – just keep coming back.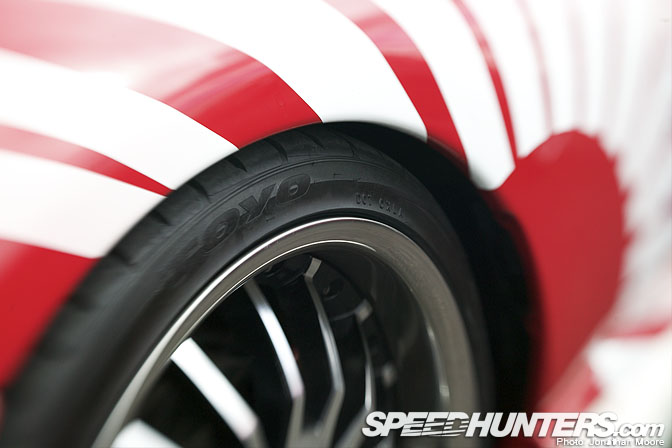 Jap Show Show & Shine, Santa Pod – June
Car club gatherings give you the opportunity to go detail hunting, to spot that particular angle that sums the day up and separates one car from the pack. The Rising Sun decal on this Supra was just that. It's always fun using a Lens Baby – the little lens looks ridiculous on a big camera body, but you can come up with some really fun results.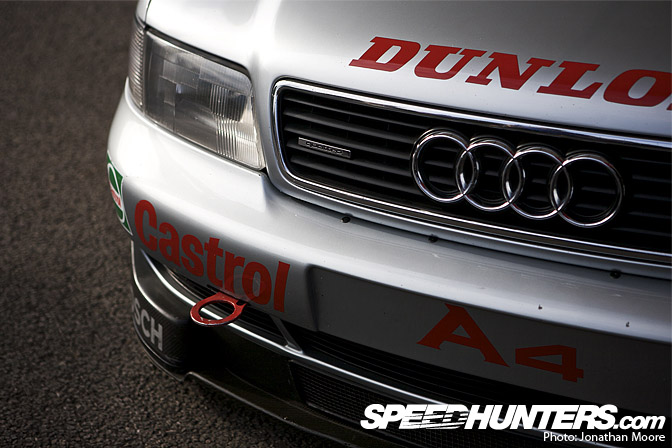 Goodwood Festival Of Speed – July
Getting up close to the machinery doesn't always require VIP passes or spending hard-earned money on access. Although a lot of racing has restricted areas, you can get closer than you think even at quite big meetings. But then there are events like the Festival Of Speed on the south coast of England, where you're being rude if you don't press your nose against every car you see.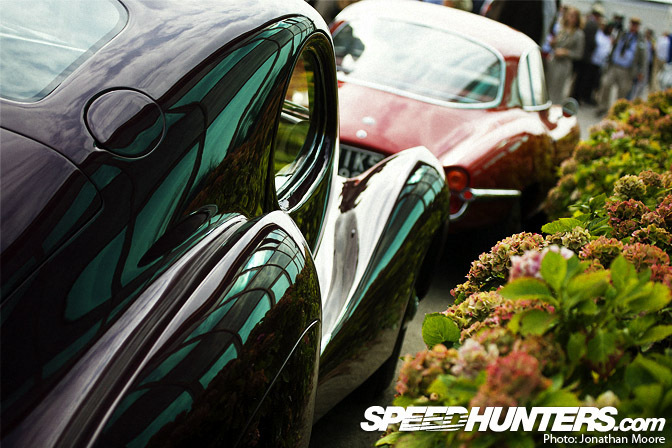 Goodwood Revival Paddocks – September
Old doesn't mean boring. The sister event to the Festival is the Revival, reliving the glory period of Goodwood circuit in the years following WWII. It's awash with automotive beauties from the '50s and '60s and always a pleasure to attend. This pairing of an Alfa Romeo Giulietta Sprint Speciale and Bristol Teardrop Special stopped everyone who walked past. The lines! The colour!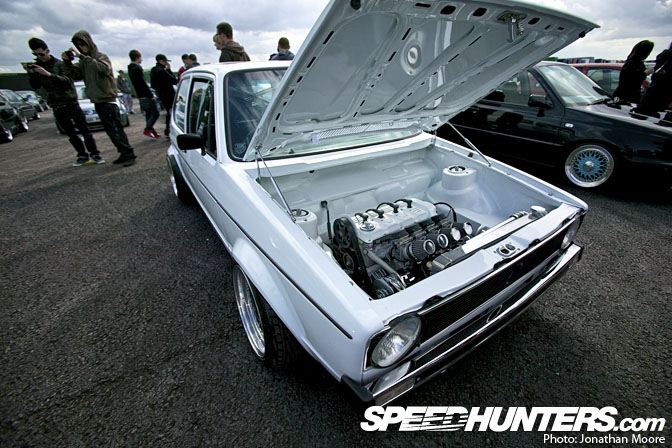 GTi Spring Festival, Santa Pod – March
A more recent example: not so old, but definitely not boring. It just shows that sometimes less is more: a pristine Mk1 Golf with an engine bay so clean you could eat your dinner from it.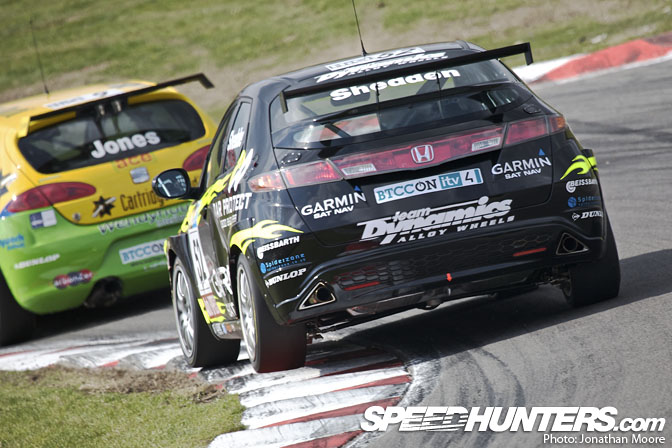 British Touring Cars Race 2, Brands Hatch – April
One thing that can get a bit annoying with circuit racing is when everything corners on rails and the cars look glued to the road. S2000 Touring cars may not be over-powered in the engine department, but relatively soft set-ups mated with harder slick tyres make for plenty of slipping and sliding, and even some three-wheeling through corners as the drivers search for that last bit of grip.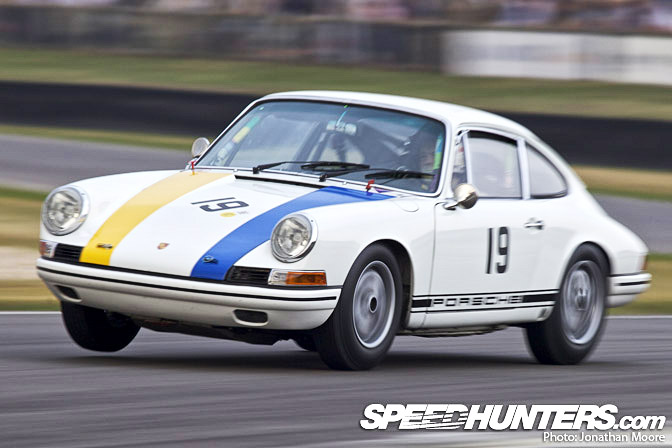 Goodwood Revival Racing – September
Anything the modern hot hatch can do the classics can do too – and even a classic 911 at that. Luckily it's the front wheel going up in the air around the deceptively tight first corners at Goodwood.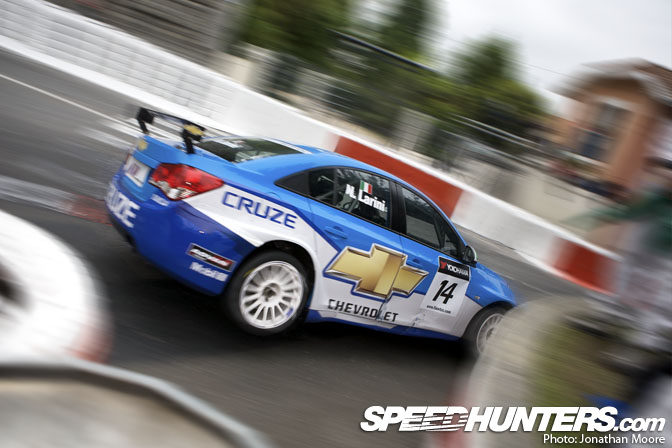 World Touring Car Championship – Pau, July
From three wheels to two. The WTCC has been to the street track of Pau in the south-west of France for the last couple of years, making up a trio of street venues along with (occasionally) Porto and (always) Macau. This is up at the top of the track, just past the infamous Foch chicane. The cars brake whilst turning into a shallow right before snapping left and then right down hill. The kerbs are vicious: everyone is banged up onto two wheels on alternate sides through this section. I eased through the tyre barriers to get as close as I could to the passing cars: what a buzz. Here's Nicola Larini getting it right; last year BMW driver Augusto Farfus got it very wrong and turned his car into scrap as it cannoned down the narrow track.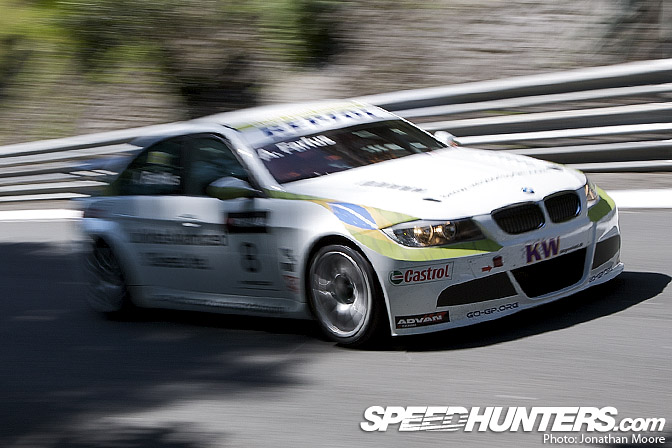 World Touring Car Championship, Pau – July
There's something about street tracks: as ever it's the closeness you feel; the empathy with the drivers as you see them them close up, their eyes searching for the next apex, the placement of the cars as they graze the barriers. You really can see the drivers, their every movement and input. It's something you simply don't get in F1 (Monaco aside perhaps), but you can get for €20 at a track like Pau. It's a real travesty that the WTCC will skip the place next year, and may never return.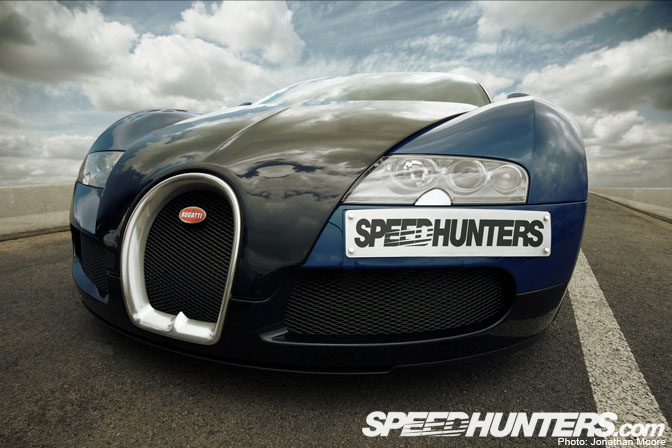 The Road To Le Mans – June
There are supercars… and then the Bugatti Veyron. I'll admit to a tiny bit of artistic licence here. I did remove the French service station from the background. Yes. I know. Cheater. ..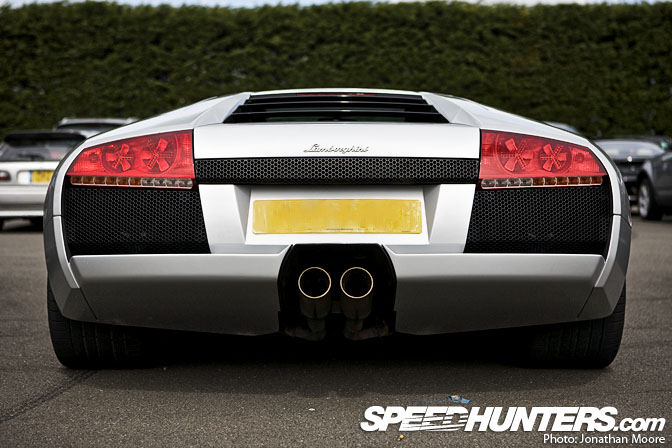 Supercar Paddock, Silverstone – May
Silverstone have sensibly promoted the last couple of FIA GT races at the track as being Supercar Showdowns to attract spectators, and assembled corrals of cars for the fans to drool over. And it works: Lambos, Ferraris, Astons, Vipers, GTRs… There's no point even being jealous: it's best to just drink it in and appreciate these amazing machines. I'm also getting worried about how much I like the back of cars. Maybe because that's all I ever see of them on the road?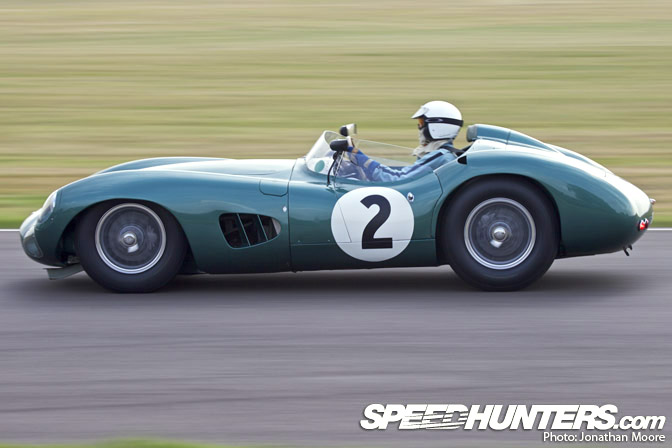 Goodwood Revival Racing – September
A supercar in a car park is one thing. A really expensive supercar in a car park is another. But how about a priceless, irreplaceable supercar, which some maniac is still quite happily throwing about its natural habitat, the racetrack, 40 years after it was built? That's quite a different proposition. It's another of the attractions of historics, which I will admit I've only really got in the last couple of years. The cars were groundbreaking at the time, hardly any were made, and you can hardly ring up the local dealer for spares. Truly fast and furious.
Jonathan Moore