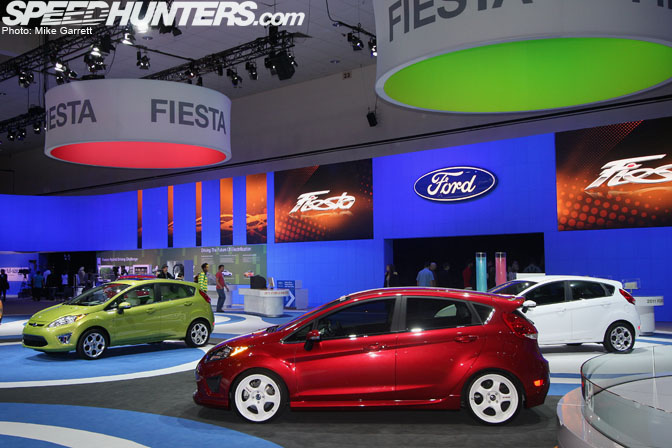 In what was likely the biggest car debut at the LA Auto Show, Ford took the wraps off the 2011 Fiesta. Again, this car is already on sale in other parts of the world, but it represents a big step for Ford as they begin to "European-ize" their American car line up. I had a chance to drive a Euro spec Fiesta at the SEMA show and was quite impressed with the little car. When Ford pulled the covers off the US-spec car on Wednesday I was pleased to see that it looked just as cool the Euro versions that have been making rounds as part of the Fiesta Movement.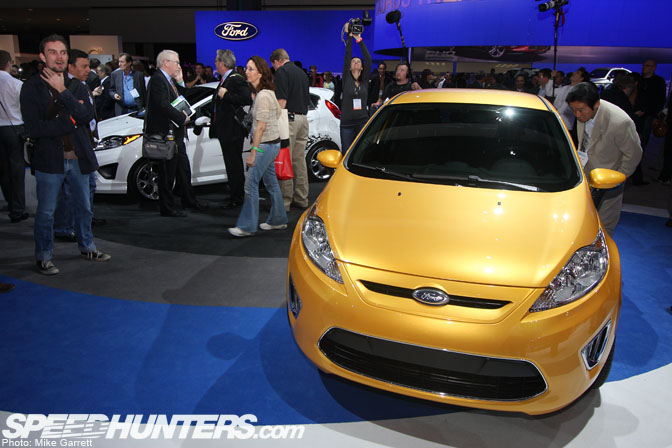 With the Fiesta section taking up a giant part of Ford's booth, tons of people gathered to check out the car.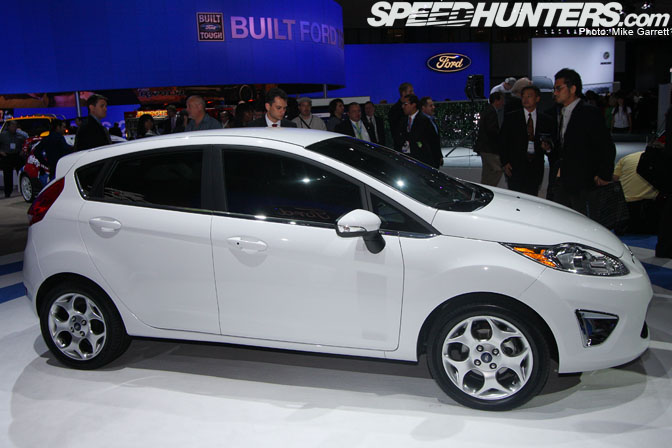 This is the finished US market Fiesta five-door. As you can see, not a whole lot has been changed from the Euro version.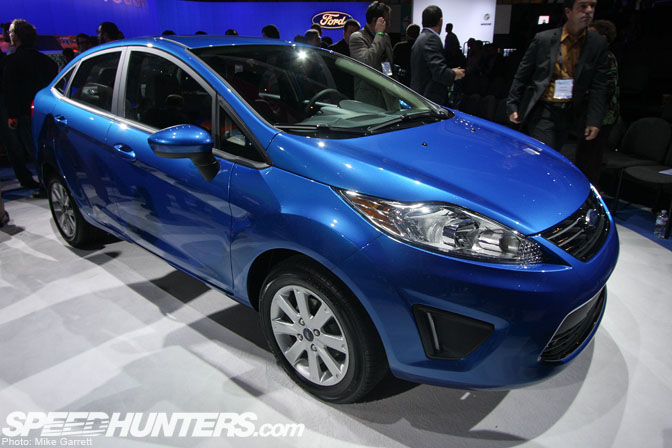 A four-door sedan will also be available, but the hatchback seems the way to go in my opinion.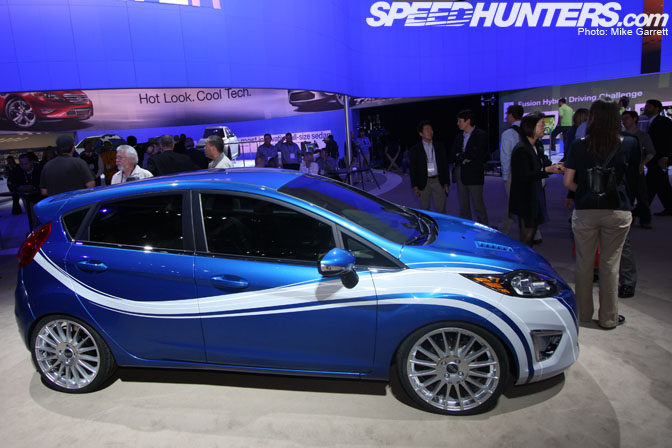 There had to be almost 15 different versions of the car on display, including ones modified with all sorts of parts and accessories.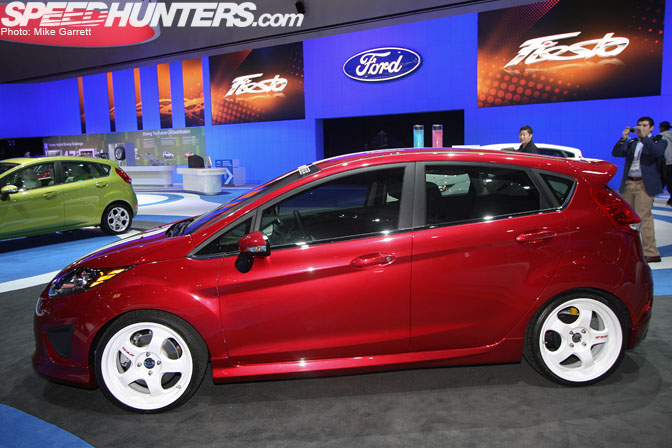 My favorite was this version tuned by FSWerks.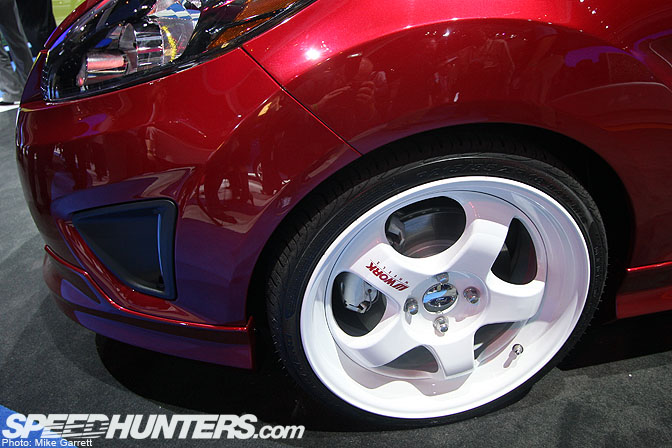 Yes, those are Work Meisters…
Anyways, I'm damn excited to see the Fiesta on American streets and am looking forward to spending more time in one of them soon.
The car should be hitting dealers in the summer of 2010.
-Mike Garrett