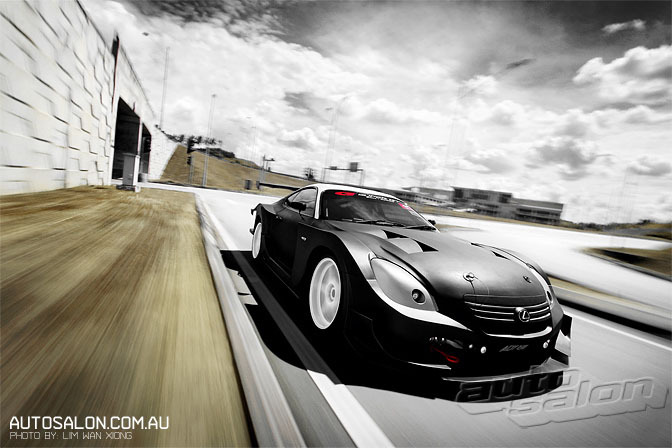 At the beginning of each year, Super GT teams flock to Malaysia to undertake harsh preseason testing at the Sepang Circuit. This, however, is not one of these cars. I hope you're seated ladies and gentlemen, because what you're looking at is actually a Malaysian street car, dramatically modified in homage to the steroid-fed racers of Super GT.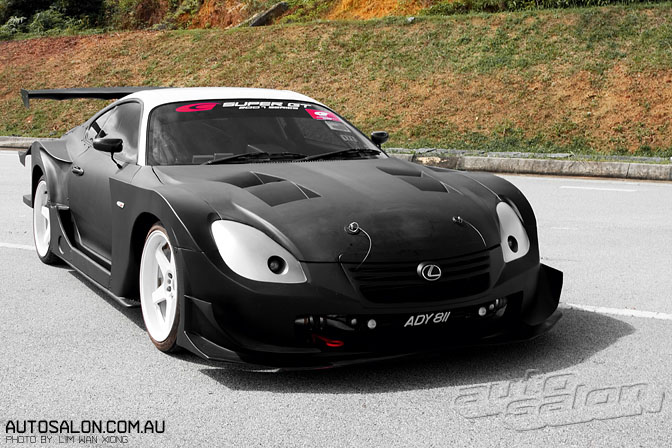 When it comes to Asia and modified performance cars, many think only so far as Japan; the birthplace of many of the automotive trends that have influenced our culture. However flying below the radar are a host of Asian countries pulsating with car enthusiasts, such as Thailand, Hong Kong, Taiwan and Indonesia. And, in stark contrast to the Proton-only stereotype, Malaysia has some of the most jaw-dropping rides you'll ever come across. Just like this particular car, whose owner goes by the name of Slam.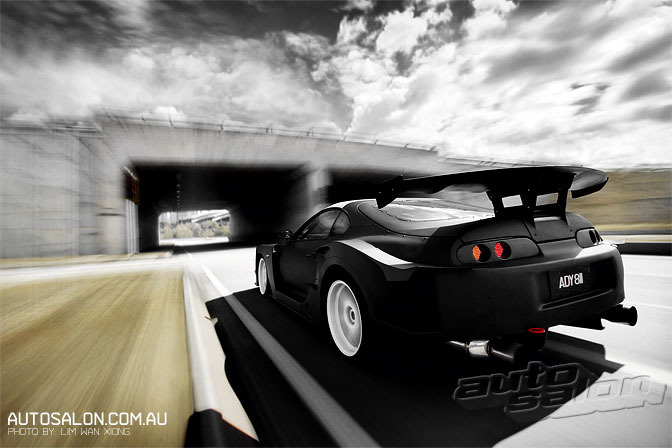 First off, this isn't a Super GT race car. In fact, it's not even a dedicated circuit car. Nor is it a Lexus for that matter. As you can see from the rear, Slam's creation is a street registered JZA80 Toyota Supra which he's built with own bare hands.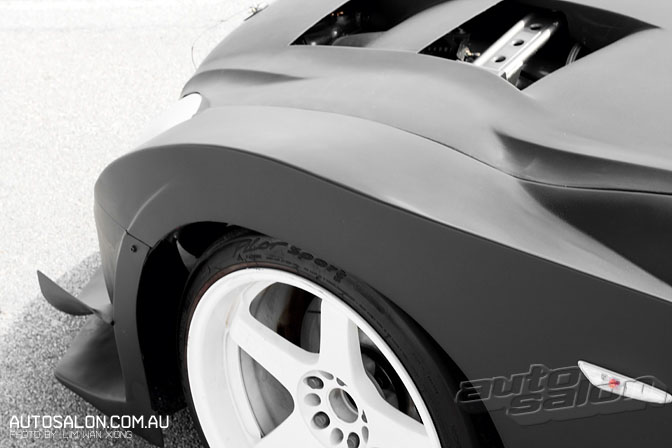 As the owner of Malaysia's Monster Garage tuning house, Slam created a custom body-kit design which replaces all panels except for the roof. Impressively, Slam only had photos of his favorite Super GT cars to use as a reference! While I'm sure his Supra may not conform to everyone's tastes, I doubt anyone can question what Slam has accomplished. When altering a vehicle's aesthetics to such an extreme – where girth is increased dramatically and all new body-lines are sculpted – it is all too easy to end up with poor panel fitment, an awkward side profile or clumsy proportions.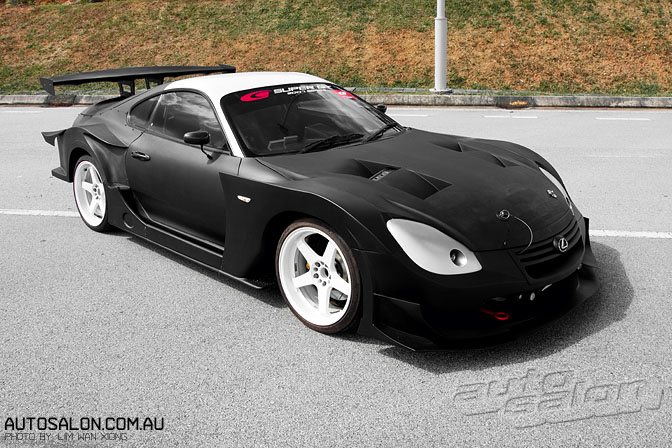 One of the most difficult aspects of the body modifications was adopting the Lexus SC430's features onto the Supra's front-end. Although the Supra and SC430 both have swooping lines, the rake of the nose area is incomparable.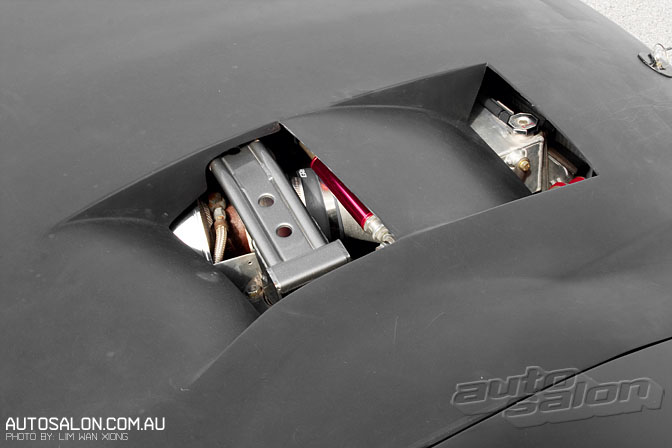 Here you can see the cut-outs in the louvers, a necessary alteration for the SC430's shorter snout. To the side of the louvers you can see how Slam has blended the bulge of the wheel arches into the hood.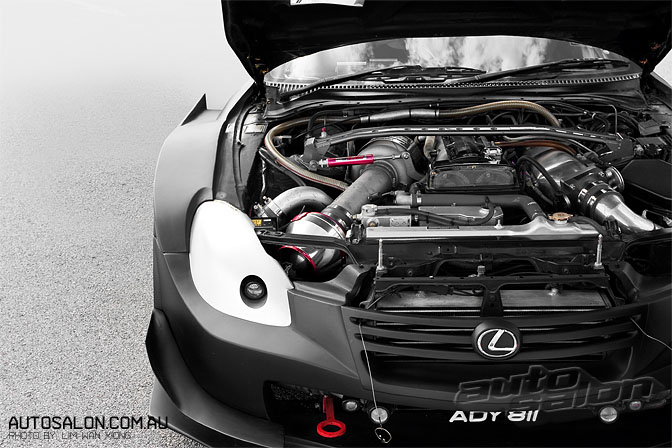 The Supra's 2JZ produces 600hp/450kW at the rear wheels. A single T78 turbo replaces the standard twin setup, with an HKS F-Con V-Pro managing the mash-up of aftermarket additions and OEM internals. Trainspotters will notice the Veilside intake plenum and throttle body.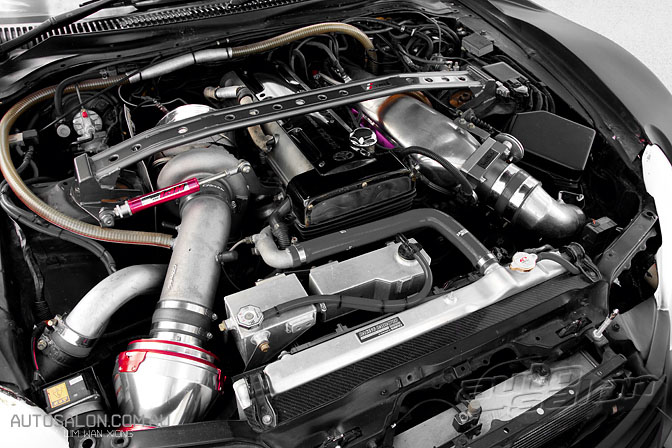 Slam is keen to point out that his Supra isn't a 'show pony' and is regularly punished at the track. Beyond the engine, Slam has fitted JIC coilovers, TRD braces, roll cage, Ogura clutch and ATS diff.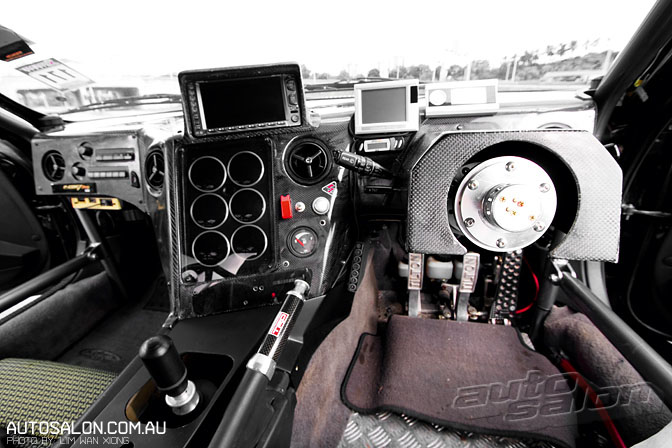 Within the interior, a boxy carbon fiber dash has been fitted to recreate the feel of a Super GT car.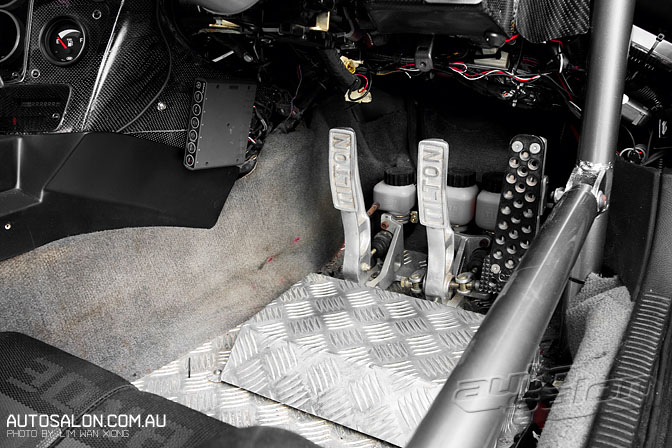 The standard pedal assembly and BMC have been replaced with a Tilton pedal box, which work in unison with the six-piston AP Racing calipers and 345mm rotors.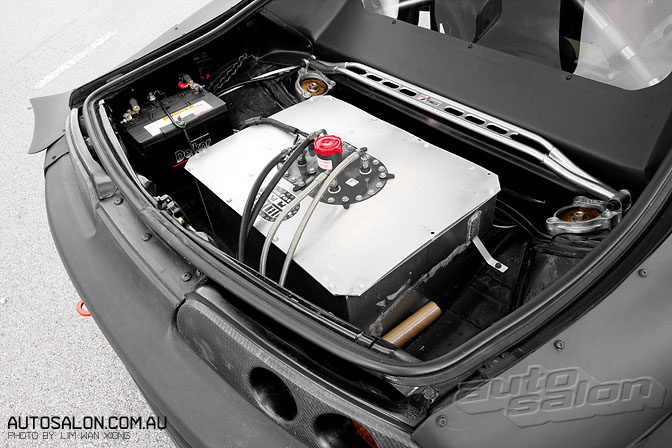 The trunk is swallowed up by an ATL 55L fuel cell, which houses twin Sard fuel pumps. Fuel is fed to an HKS fuel rail and six 1000cc Sard injectors.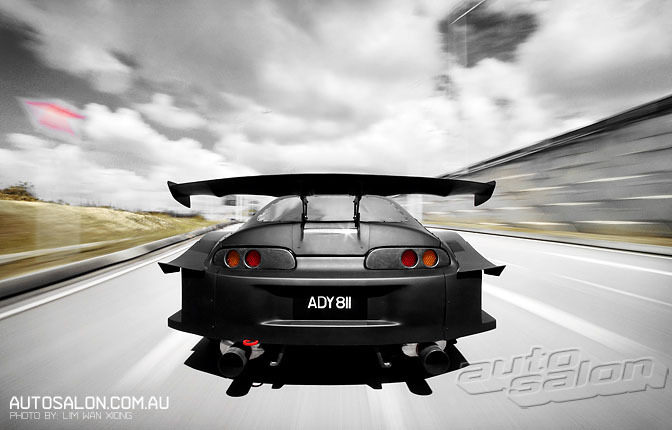 The enormous carbon GT Wing was made inhouse by Monster Garage, along with the carbon taillights housings and diffuser.
I'm not sure what my reaction would be if I saw this car zipping around on the street!
Words by Charles Kha
Photos by Lim Wan Xiong