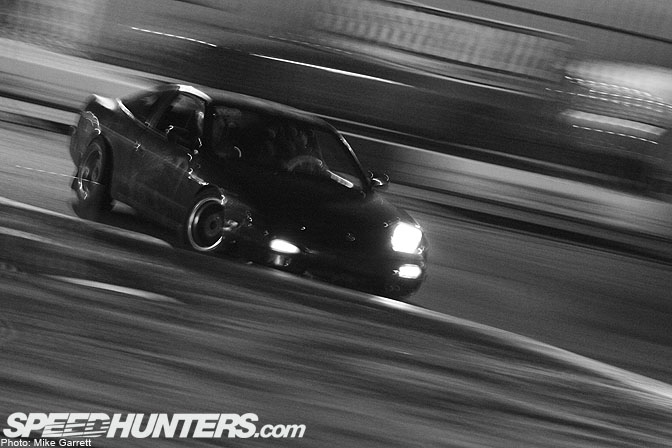 How many times you have been to a go-kart track and thought to yourself, "man, if I could somehow get my full size car onto this track, that'd be the funnest thing in the world". Well that's just what you can do every Thursday night at Adams Motorsports Park in Riverside, California. Most SoCal people should be familiar with drift night at Adams, but it wasn't until last Thursday that I was able to get out to Riverside and see it for myself.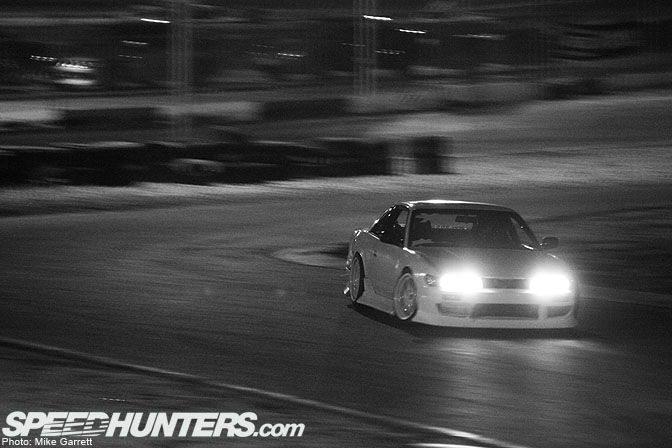 As It turned out, last Thursday was a good night to drop by, as the track was holding its one-year anniversary/Christmas special event. After sitting in the parking lot that is the eastbound 91 Freeway during evening rush hour, I finally arrived at Adams Motorsports Park to find that cars had already taken to the track for the first session of the night.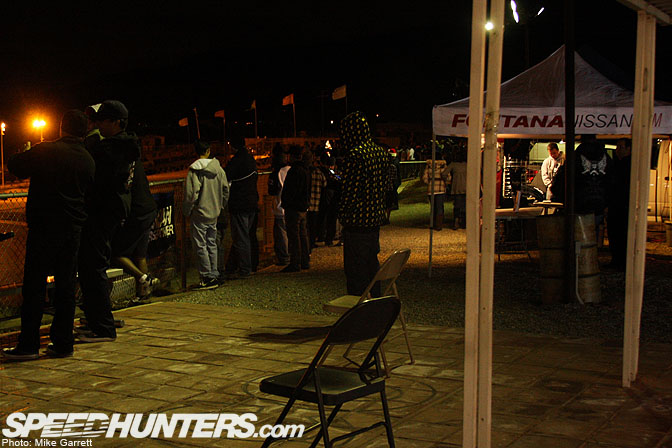 In most places it'd be too damn cold to have an evening drift event in the middle of December, but this is SoCal. I think it was about 60 degrees out there. The atmosphere is a relaxed one, not unlike the feeling of informal drift events in Japan. Spectators pay a couple bucks to watch the action, and drivers pay $20 for an hour of track time on the 3/4-mile course.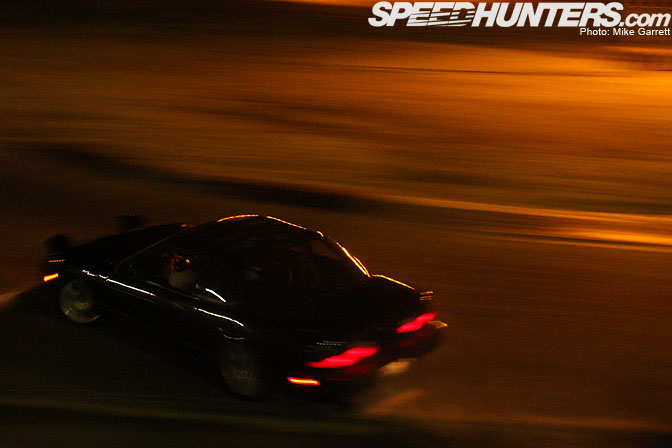 With a lack of light and lots of smoke in the air, it wasn't quite the place for photographic greatness, but I'll go ahead and make the excuse that the pictures have that gritty underground, 2001 street drift look….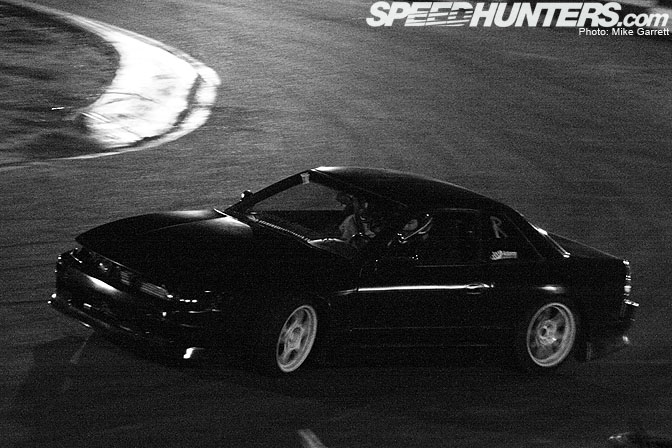 As you'd expect, the majority of the cars running were Nissan S-chassis of some sort…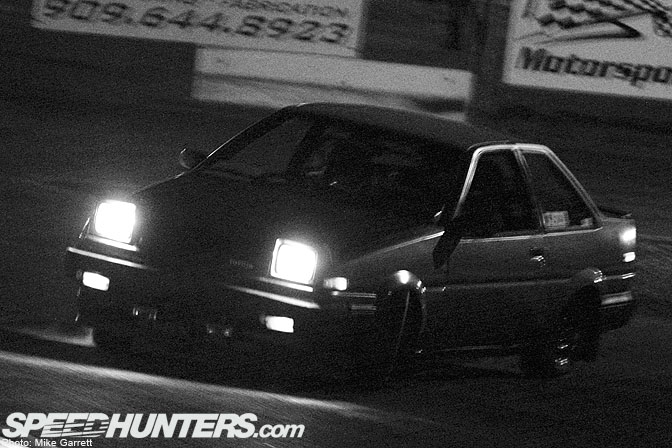 …but there were also a couple of AE86's kicking about.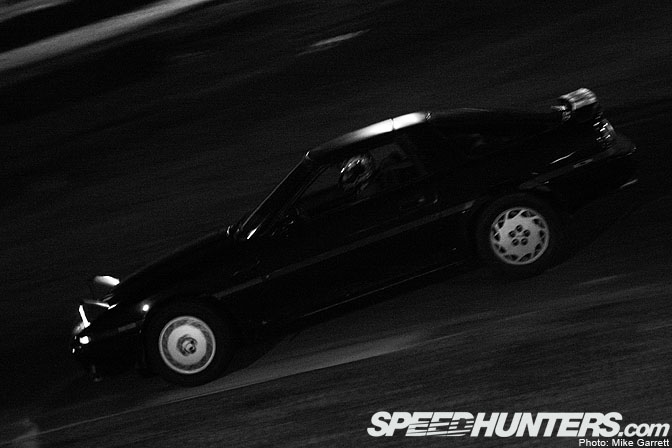 But really, with its cheap entry fees Adams Drift has this care-free "run what you brung" vibe going. There was one guy out there in a box stock third generation Supra…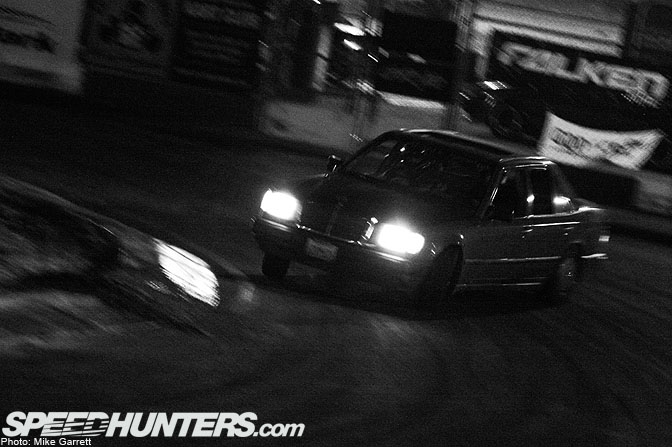 …and another driving an old Mercedes 190E sedan, and doing a surprisingly good job of throwing it about.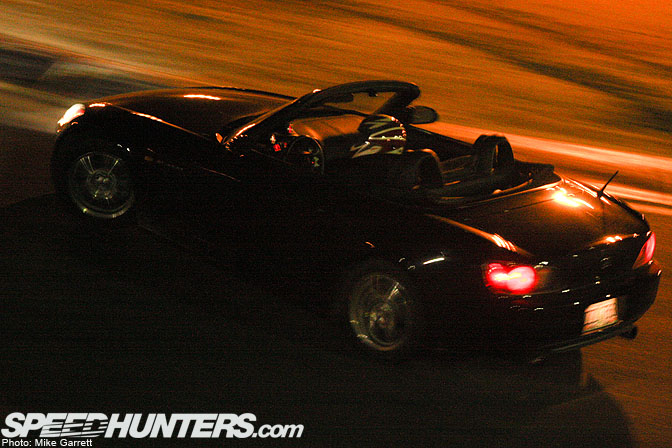 The Honda S2000 has never been a car strongly associated with drifting, but that didn't stop this fellow from giving it a go in his AP1.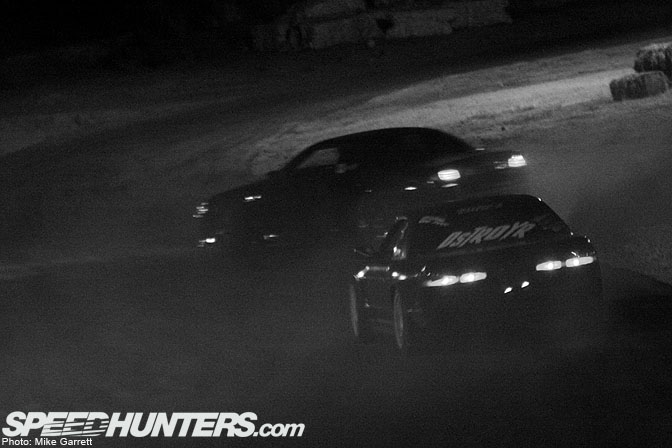 While a lot of the drivers were beginners trying to hone their technique in a safe environment, there were also some more advanced drivers getting in on the action.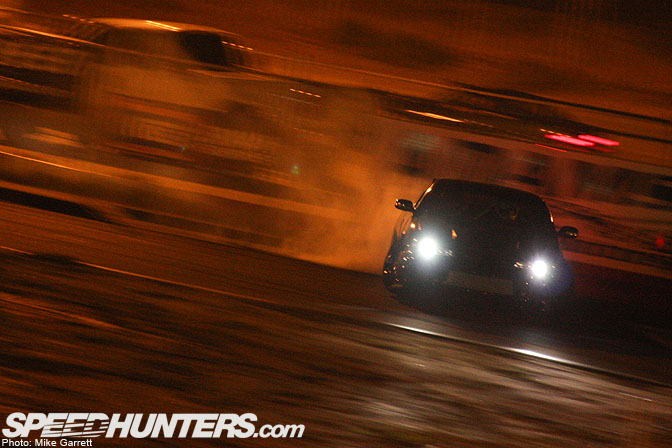 One of them was future Formula D driver Forrest Wang, who was out in his personal S14.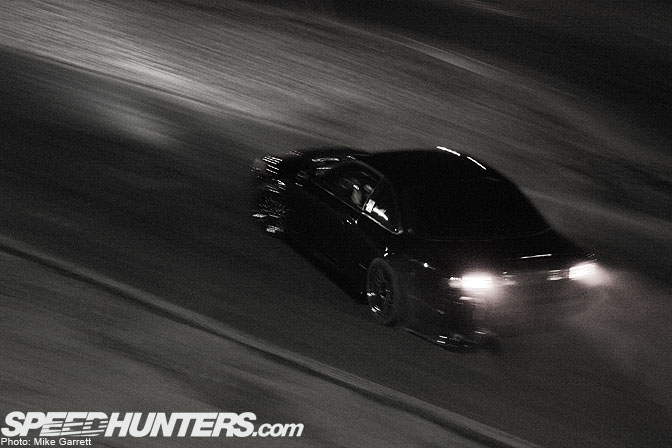 His runs were absolutely incredible, three-wheeling, dirt dropping, and using every inch of the narrow track. I can't wait to see what this guy does in FD next year.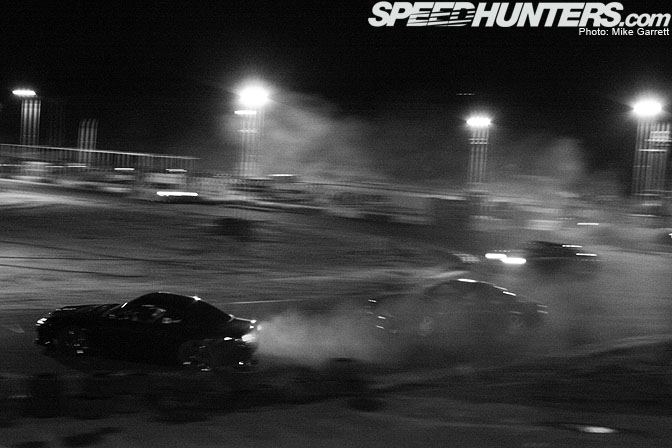 The highlight of the evening had to be the three-car tandem of Forrest and some of the other advanced drivers. You can't help but think of those old Ikaten VHS clips when watching stuff like this…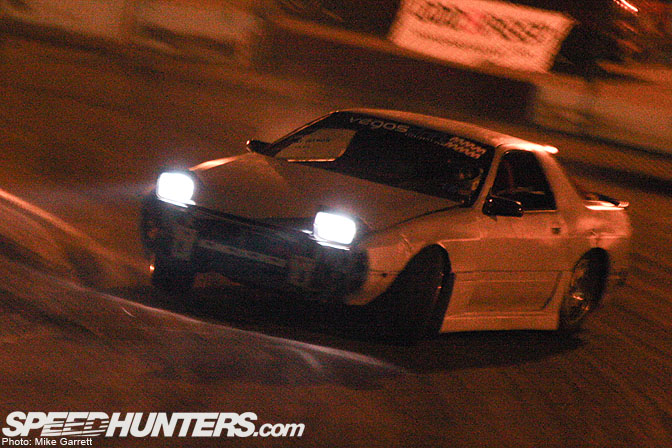 The driver of this FC3S came all the way down from Las Vegas to run.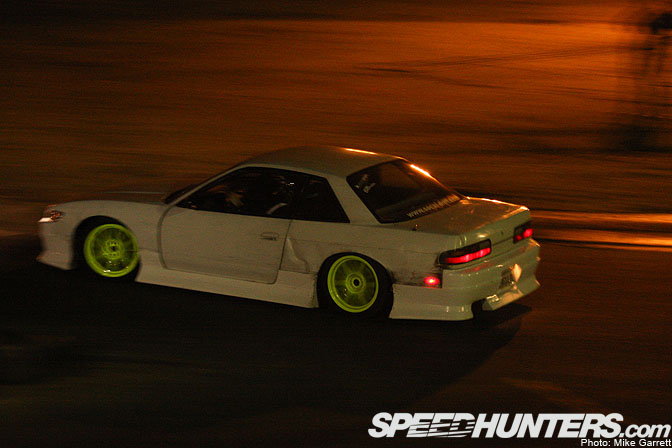 You have to love what Adams Motorsports Park has done for the grassroots drift scene in Southern California. Here's wishing them more success in their second year of holding weekly drift events.
I can't wait to get out there again, especially once the bright evenings of summer come around again.
-Mike Garrett