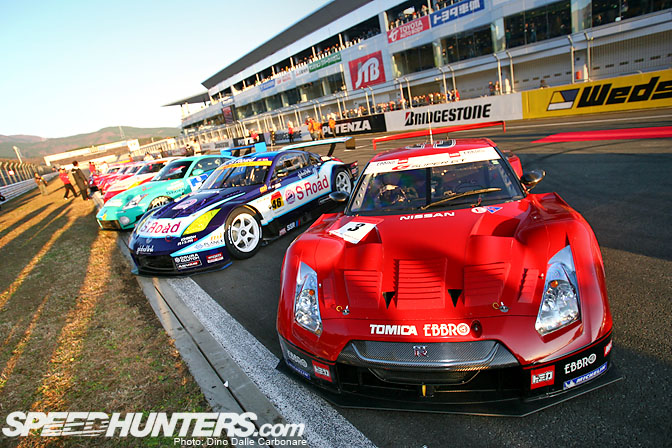 It will be another year until we can see these legendary Nissan race machines in action again, so for this final post from the Nismo Festival I have selected some of my favorite action shots…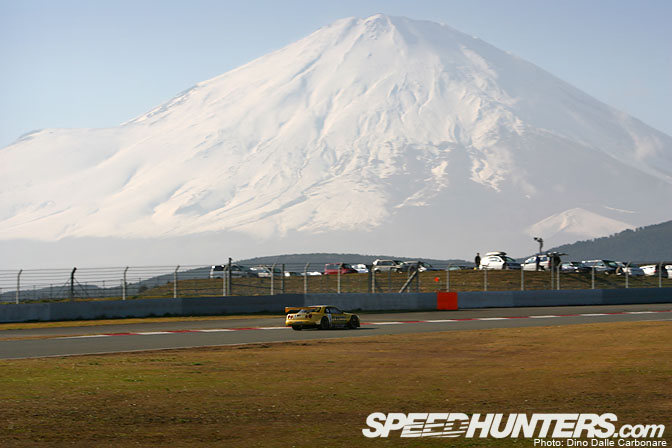 …starting with another Mt-Fuji shot. The snowcapped volcano is an awe-inspiring sight, what has always symbolized Japan, and to see a JGTC GT-R drive in front of it, well it is a very special moment to say the least.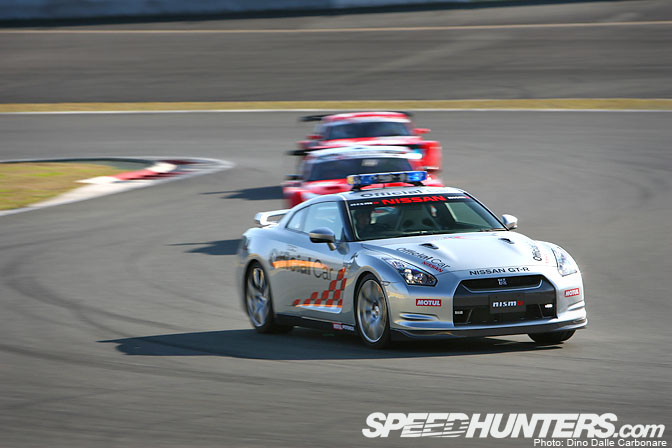 The only street R35 to be seen for miles! The Fuji Speedway official pace car, well at least when Nissan events are on, as it's usually a Lexus IS-F seeing Toyota owns Fuji!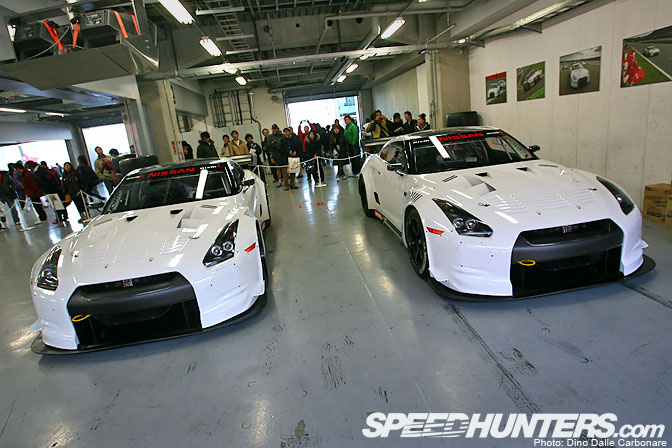 I couldn't keep away from these 2010 FIA GT development cars! If Nismo ever makes a limited edition version of the R35 like it did with the Z-tune or 400R they HAVE to use this body kit on it! Whoops, there I go day dreaming again!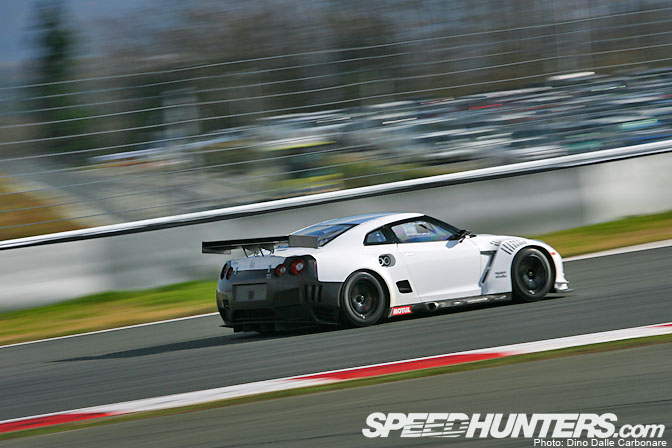 Just look at this thing!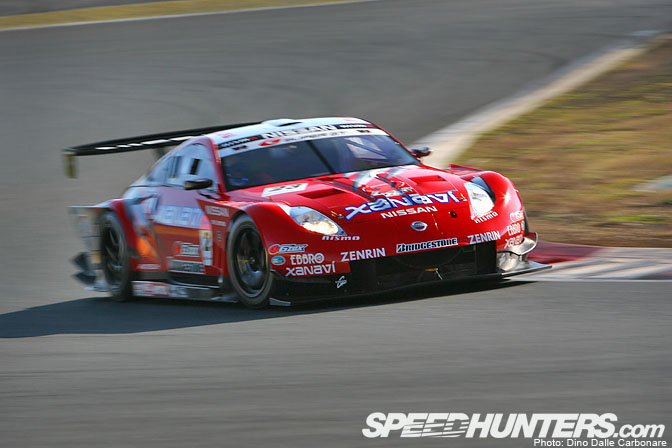 In a way it's a pity that the Z is no longer used in Super-GT as I'm sure the GT-500 version of the new Z34 would have been incredibly aggressive.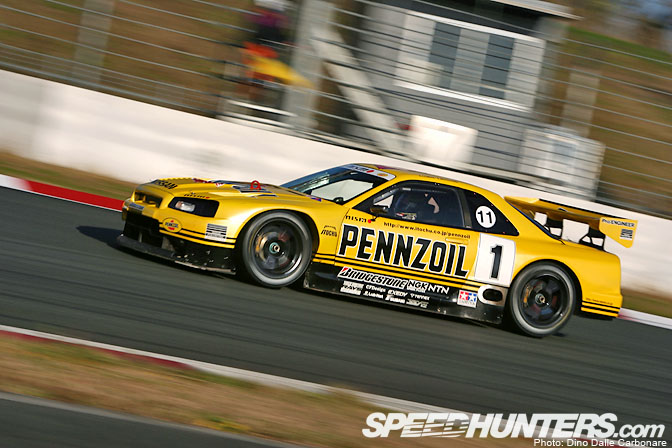 As always Nismo calls in all its pro drives to come to Fuji for the event…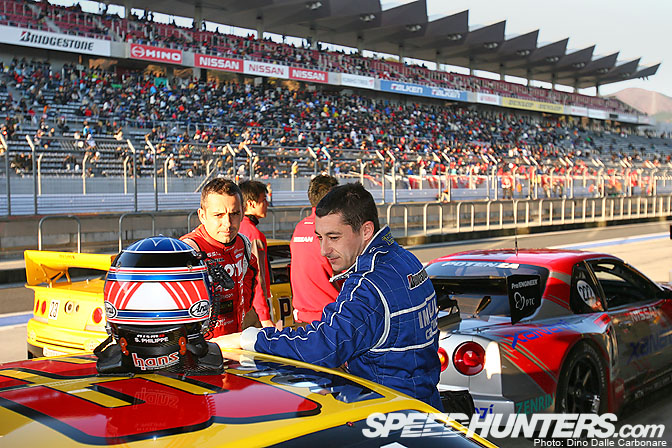 …guys like Benoit Treluyer who drives the Motul GTR in GT500 and Sebastien Phillippe, driver of the Impul Calsonic GTR, who have to spend the day piloting legendary race cars around. If these guys ever complain about their jobs….!!!!!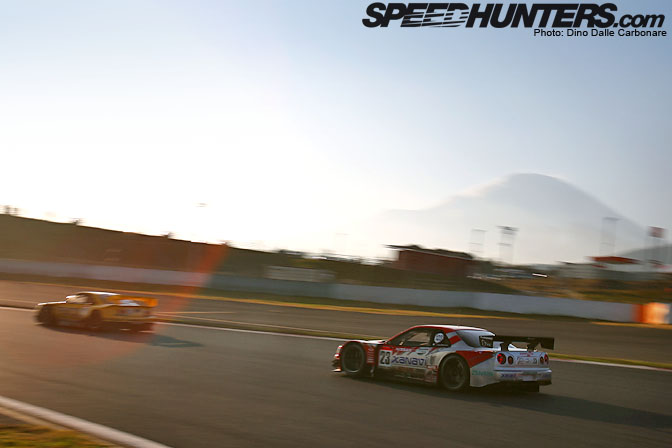 Mt-Fuji quickly began to hide behind a hazy sky as the sun began to set, which made it harder to capture it in the background of action shots.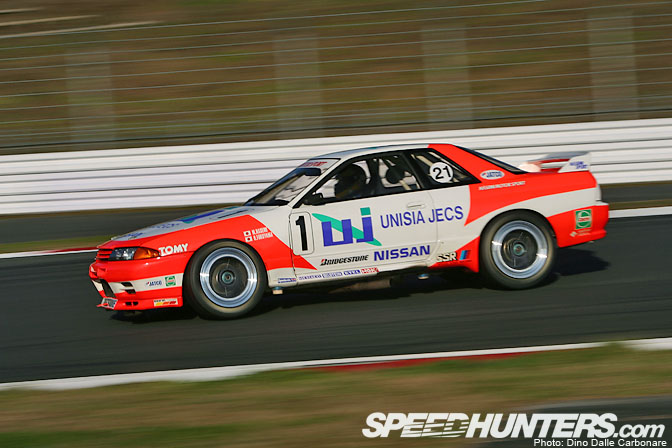 It was shocking seeing just how fast the 2009 GT-500 cars were compared to the old Gr.A machines. In what must have been five laps or so they were beginning to lap the poor old R32s!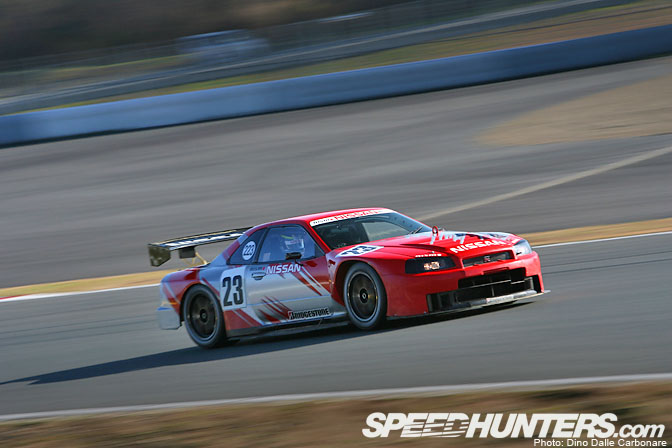 Mid-nineties R34's managed to keep on the pace a little better but were still lagging behind by a good 7-8 seconds by the end of the GT-R challenge race!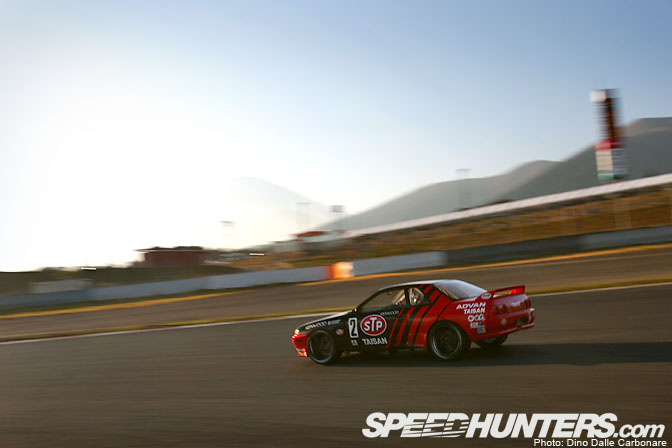 Here is my favorite Gr.A racer, the Taisan GT-R that Keiichi Tsuchiya drove in 1993.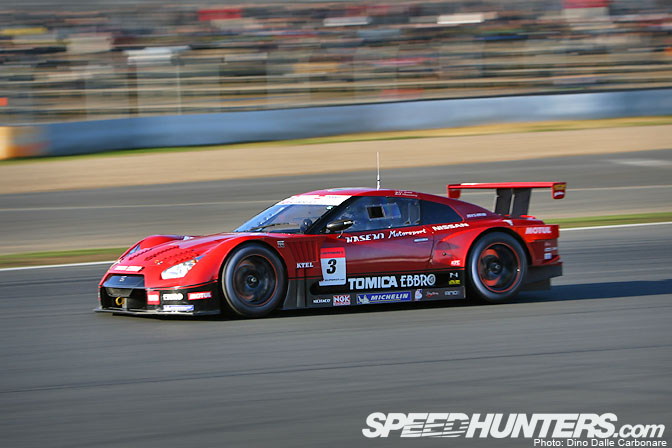 And this is how far GT GT-Rs have evolved in the last 20 years. Makes you wonder what these things will look like in another two decades!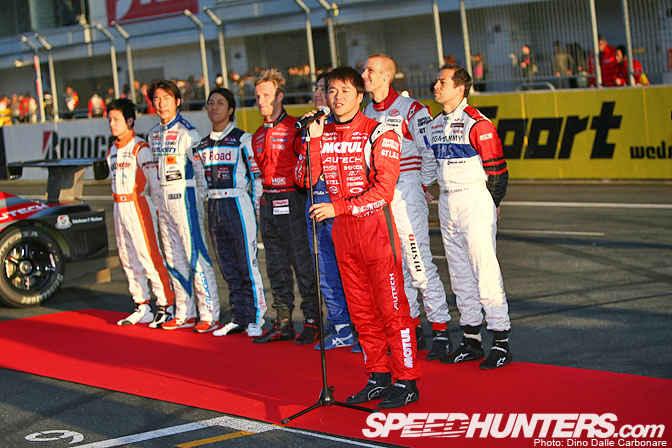 The day ended with a speech from Satoshi Motoyama, the other driver of the Motul GT-R, with the rest of the rather international lineup of drivers getting cheered on by the fans.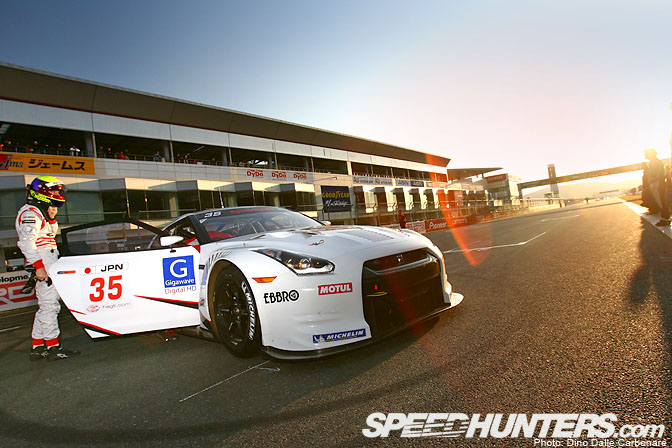 Michael Krumm drove the 2009 GT1 GT-R up in front of the tons of fans that this year were unable to see him compete in Japan. Krumm now races with the Nismo team in the FIA GT series.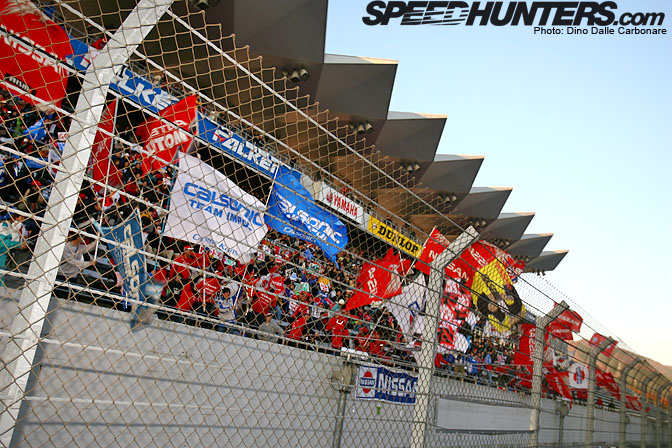 Nissan gets an amazing amount of support from its fans, which is why this event is such a success every year. 29,000 people flocked to Fuji Speedway this past Sunday, making it one of the best event ever! Roll on 2010!
-Dino Dalle Carbonare