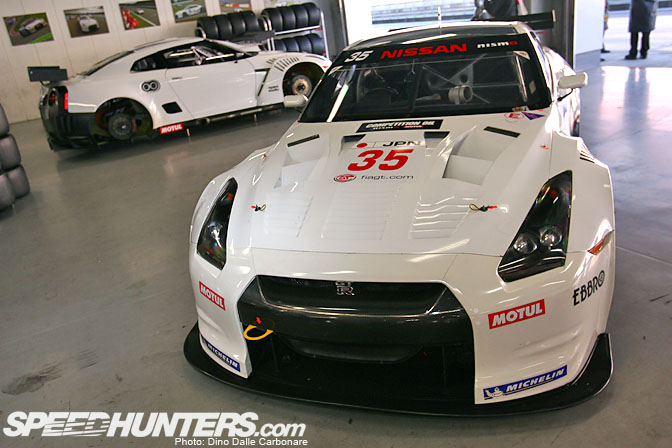 For me the Nismo Festival has always marked the end of the year's event calendar and for 2009 things just couldn't have gone any better, starting with the weather which was fantastic for this time of year with blue skies throughout the day. Nismo always manages to keep the event interesting, despite there being pretty much the same cars every year, however there are always some new additions to keep fans flocking in, like the FIA GT GT1-class GT-Rs you can see here in the opening picture.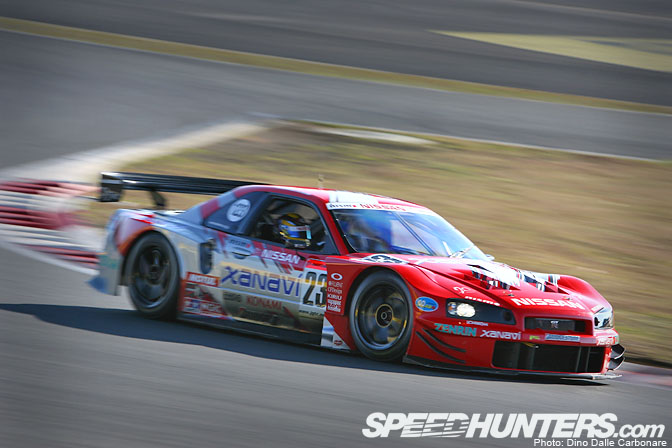 For a lover of the Skyline this is a day you just cannot miss, seeing modern classics like the 2003 Xanavi JGTC R34 Skyline GT-R…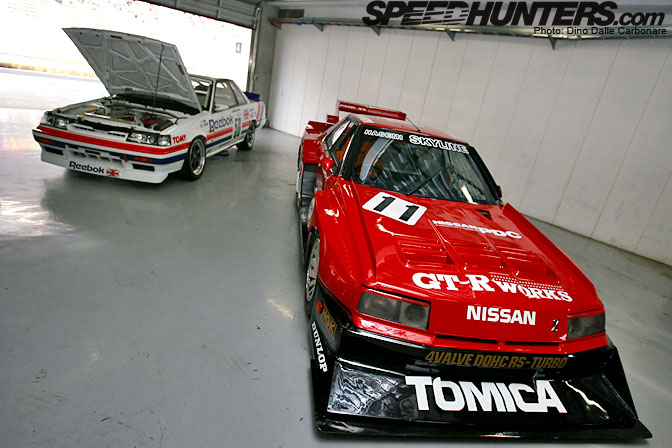 …or older machinery like the Silhouette Tomica DR30 Skyline RS that was driven by Masahiro Hasemi back in the 1980's.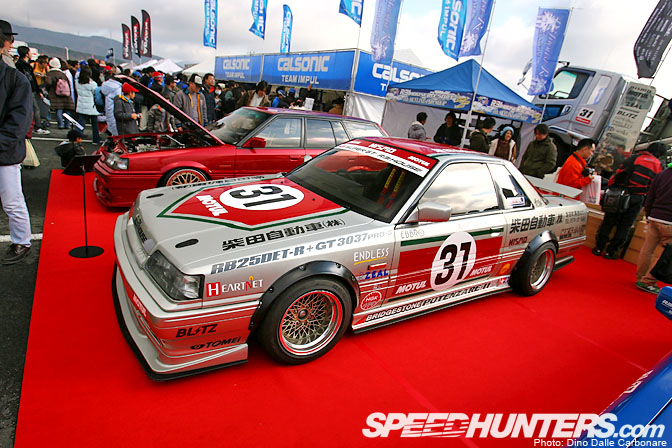 R31 House had some splendid Skylines on show…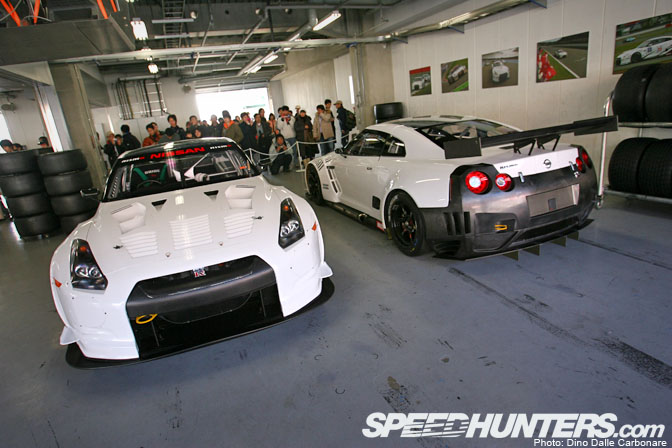 …but after a quick walk through the paddock I found myself back in the pits to take a closer look of those FIA GT racecars. I have been waiting so long to see these GT1s, I was so disappointed back in May when they didn't show up at the FIA GT round in Adria, Italy. But yesterday I finally got to see them….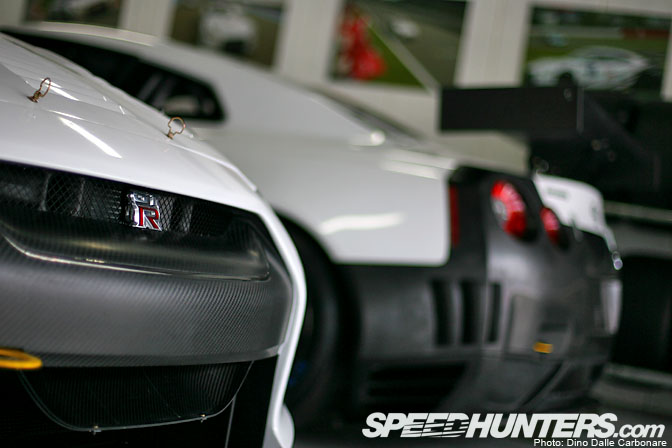 …and words fail me to describe just how awesome they are up close. I will post more on these 2010 development cars tomorrow, including some interior shots, so don't miss it!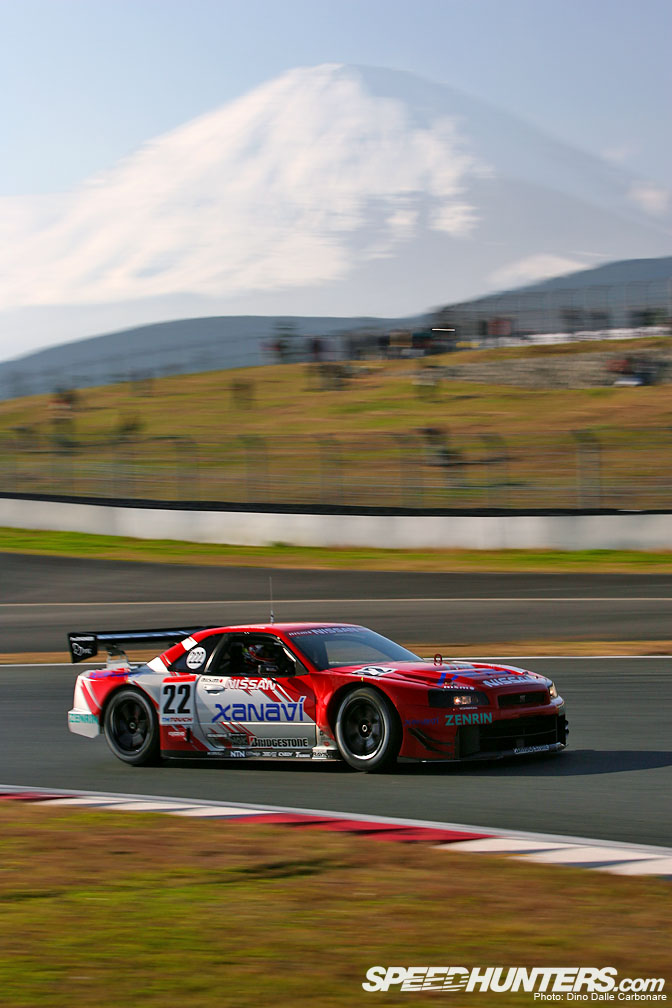 The obligatory Mt. Fuji shot. This picture is getting printed out and it's going straight onto the office wall!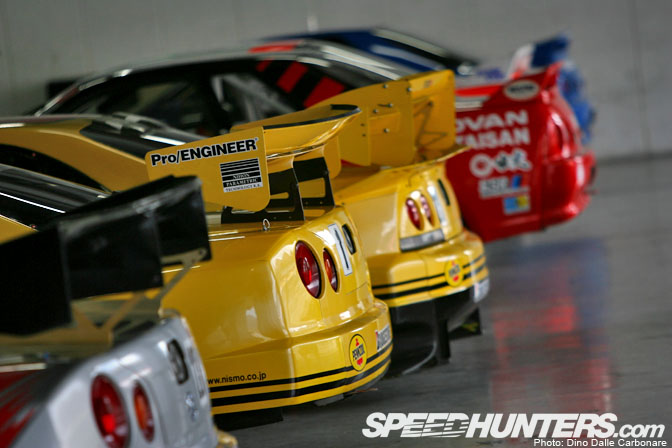 For a GT-R owner seeing a line-up like this is enough to make you go weak at the knees…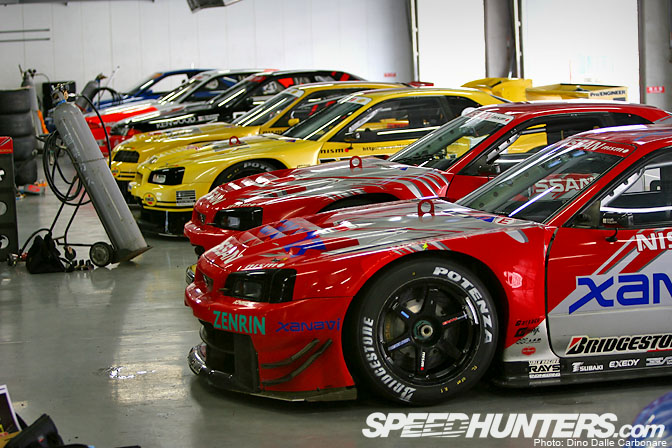 …especially with all those nice BNR34s! I must have spent more time in this pit than any other.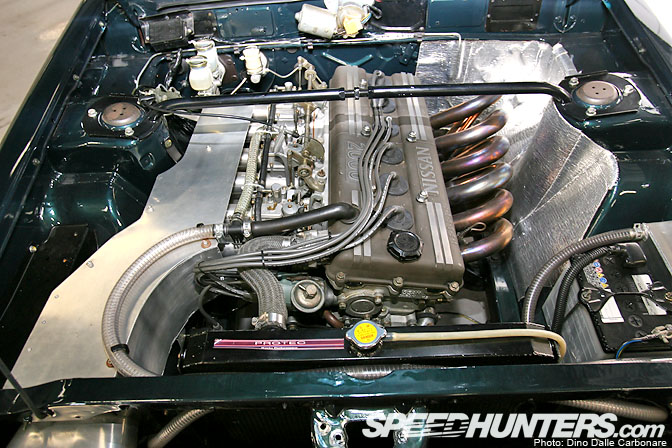 Disappointingly enough there was not so much emphasis put on classic cars this year, with only two S20-powered Skylines on show, the racing version of the 1973 KPGC110 and an Hakosuka. This is understandable as organizers try to make each show a little different, some years concentrating on one aspect over another.  However, what was really strange was the complete lack of R35 GT-Rs. Yet again Nismo asked every tuner and shop that exhibited at the event not to bring their new GT-R demo cars. I think the tuning potential of the R35 is still a sensitive issue in Japan, but the Nismo Festival has always greatly supported the tuning scene so it is all very confusing. So I for one vote Nismo brings back the GT-R Tuner Battle at next year's Festival, by far the best and most popular event of past years. I'm sure I'm not the only one! For 2009 I will just have to get my fix at the Super Lap Battle in Tsukuba!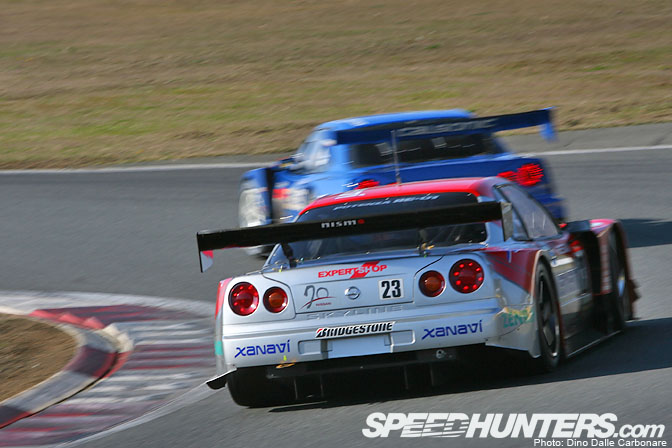 This looks like a scene out of a 2004 GT race!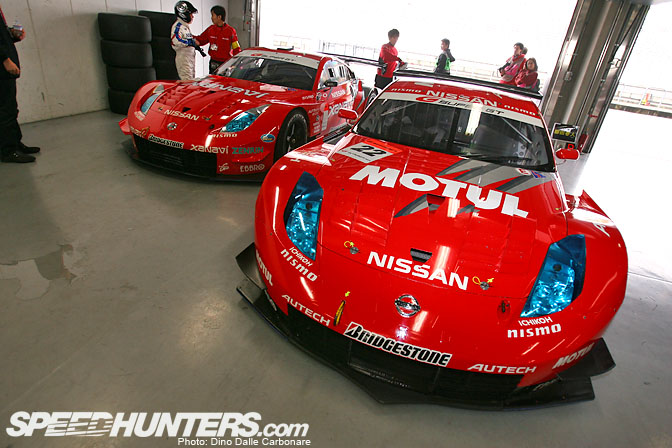 The successful Z33 that kept Nissan's GT-campaign alive while the GT-R went AWOL is without a doubt one of the coolest GT cars of all times.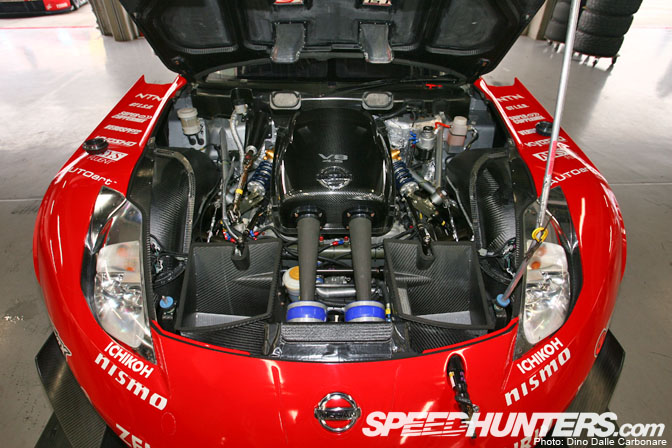 After the VQ30DETT came the VK45DE, the naturally aspirated V8 that is now powering the GT-Rs in Super GT.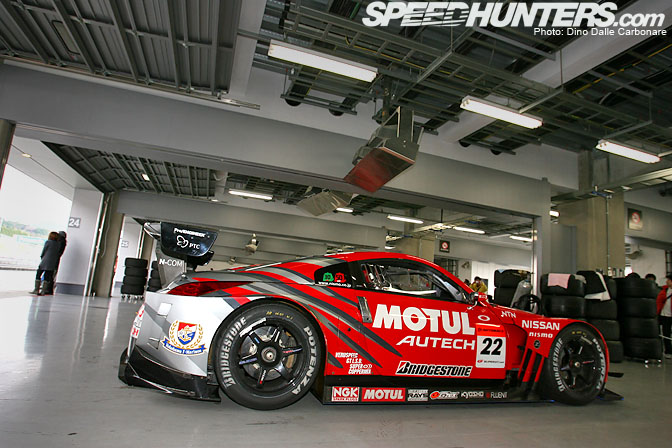 Just look at that profile!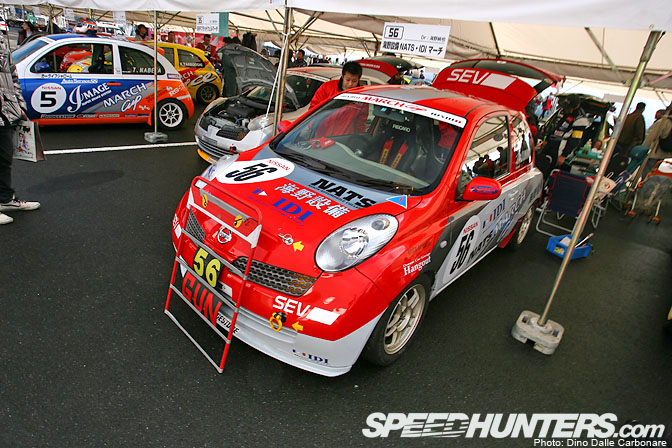 The little Nissan March, or Micra if you are reading this from Europe, is never forgotten with the special March Cup race taking center stage as one of the main events during the morning. This, along with the Toyota Vitz cup, is one of the best way to get started as a professional driver in Japan. This is where the skills of a driver shine through as all the cars are exactly the same.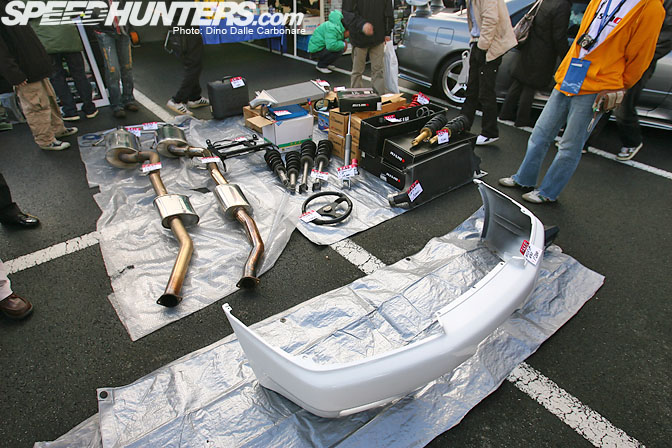 One of the coolest things about the Nismo Festival has to be the crazy deals you can get on parts, be it second hand items or special discounted merchandise from tuning shops and companies. For example Tomei Powered was selling off SR20DET turbine outlet pipes for $30! And RB26 heads for $100!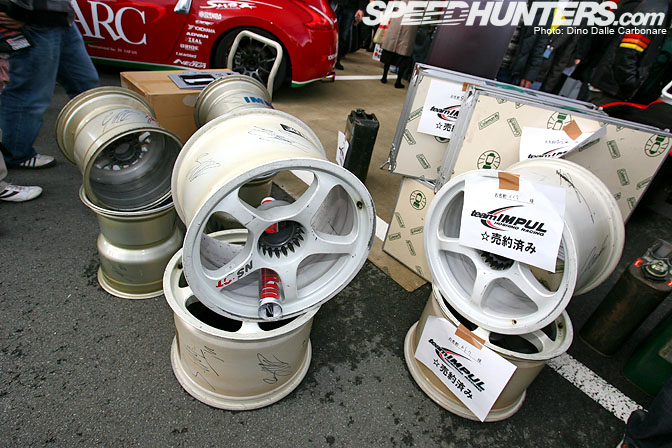 Impul had the biggest selection of used race wheels on sale. There must have been close to 200 stacked up next to the stand!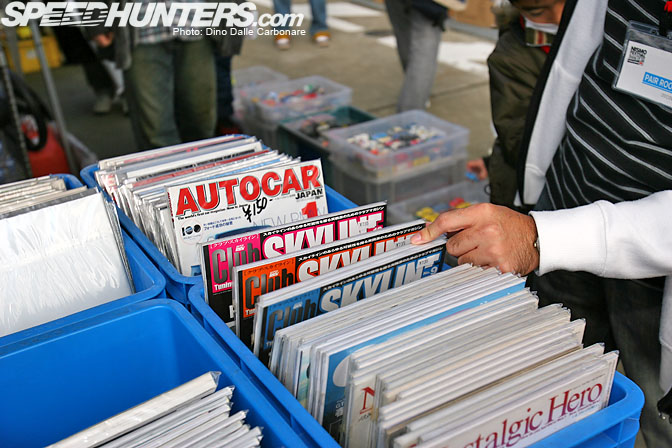 Been looking for that old copy of GT-R Magazine, of Club Skyline? This is one of the best places to find what you have been desperately searching for.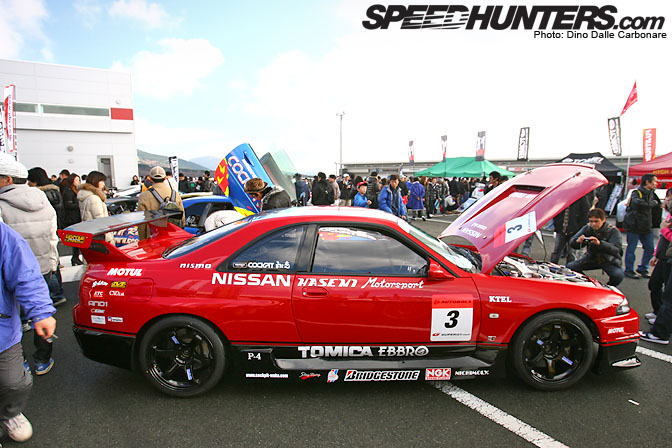 Hasemi Tomica livery on an R33 GT-R! Under the carbon hood there was a stroked 2.8L RB, HKS V-Cam and a Trust T88 single turbo.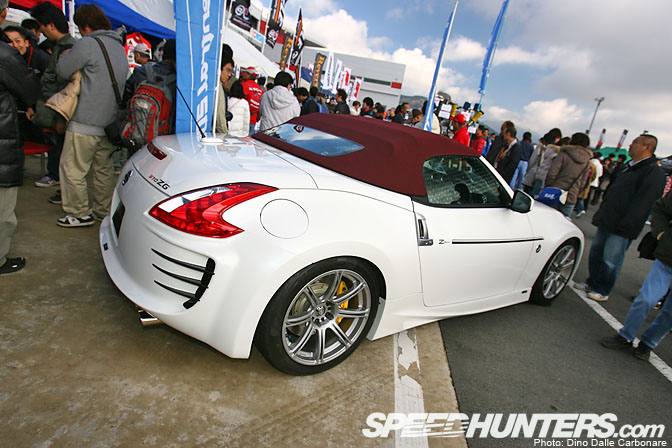 Central 20 had already done their 370ZG conversion to this new Z34 Roadster. I love the lines of this drop-top, so much more flowing than the afterthought that the Z33 cabriolet was.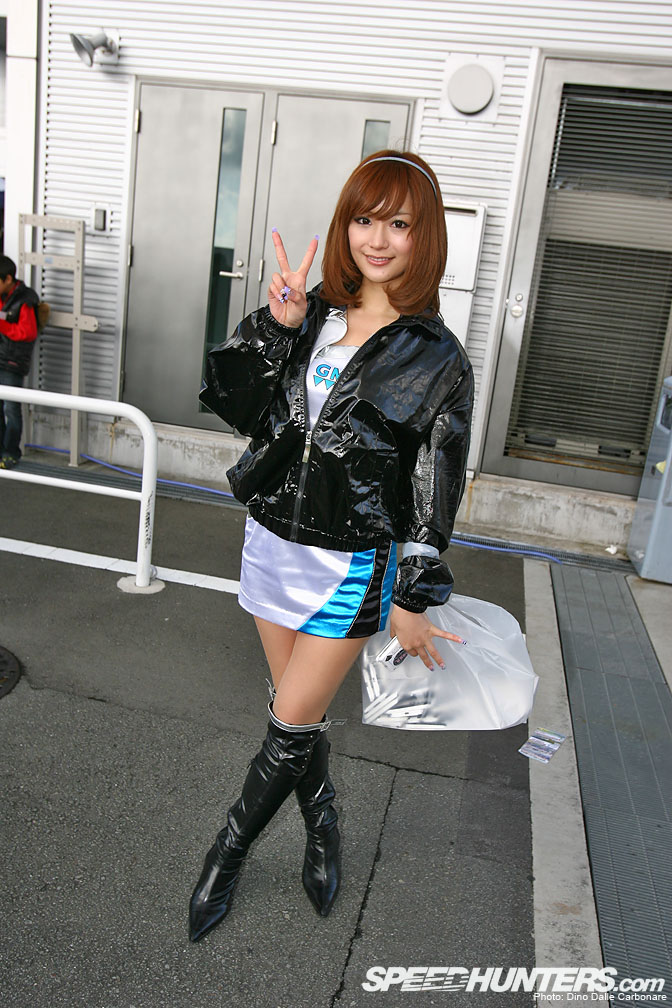 And how could I forget the race queens! Harder to spot during the cold season, but a trained eye will always find what he is looking for!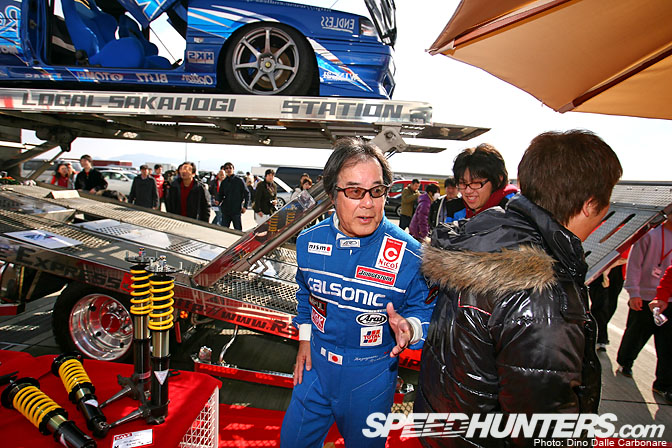 The man himself Kazuyoshi Hoshino…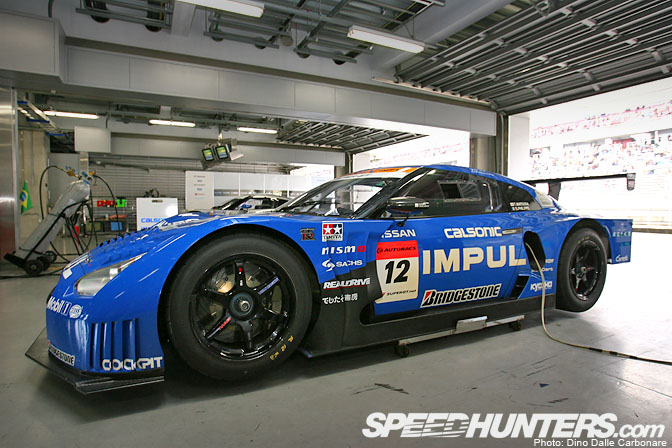 …once fastest driver in Japan, now Calsonic/Impul Super GT team owner.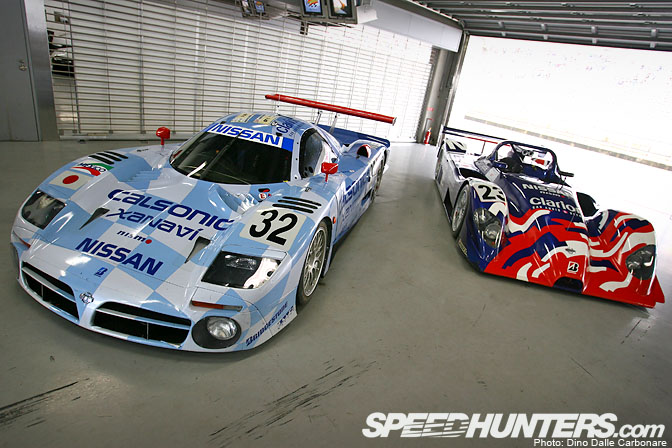 I was lucky enough to stand next to the R390 and R391 when they were warming up the engines, so I will have to post some technical shots of each.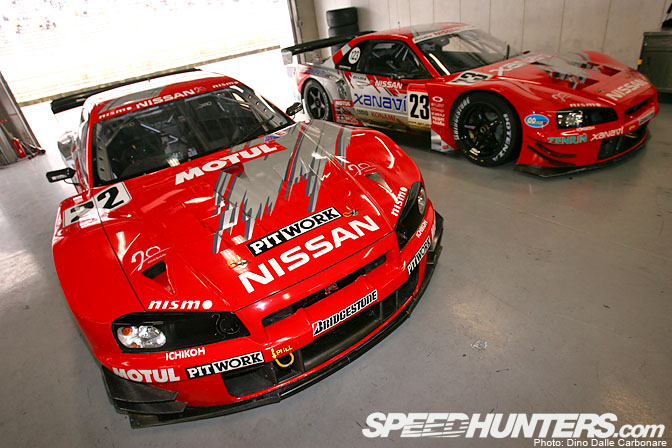 Next up Part 2 with more Nissan goodness new and old from Fuji Speedaway! 
-Dino Dalle Carbonare