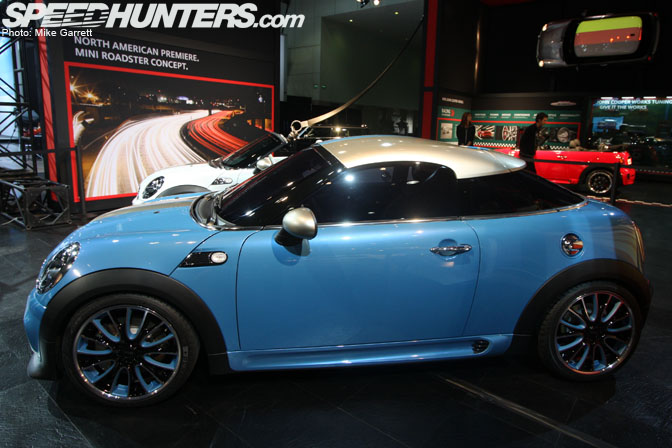 Now to wrap up my coverage from the 2009 Los Angeles Auto Show. While there were a few big cars debuted at this year's show, it also marked the American debut of cars shown earlier at other international auto shows. One of these was the Mini Coupe Concept, which looks amazing in the flesh.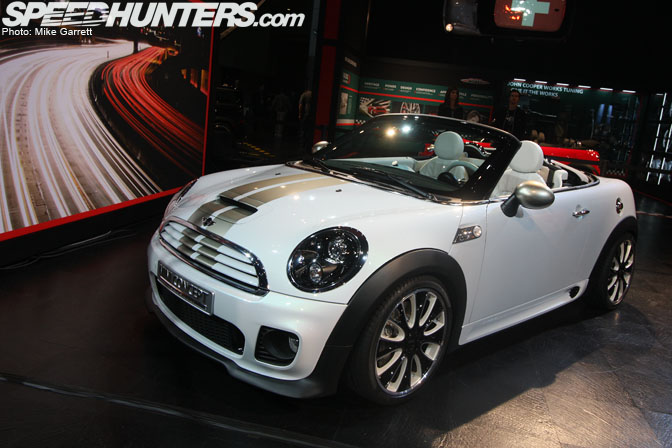 Displayed alongside the Mini Coupe, was the equally sexy Mini Roadster Concept. For a brand with such a small scope, Mini's presence in LA was huge.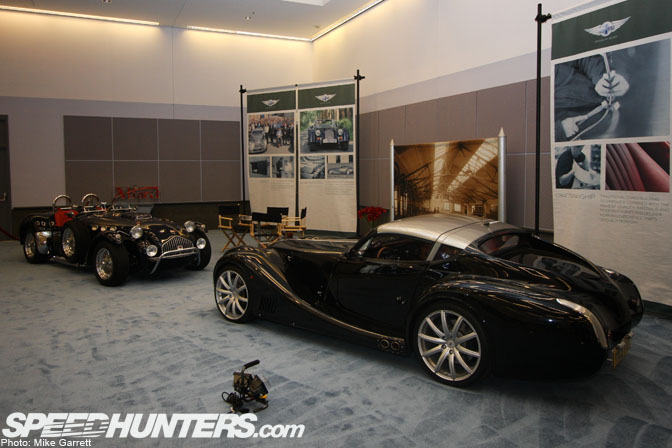 In the "Concourse" hall you can find all of the high end specialty brands like Morgan, Saleen, and Rolls Royce.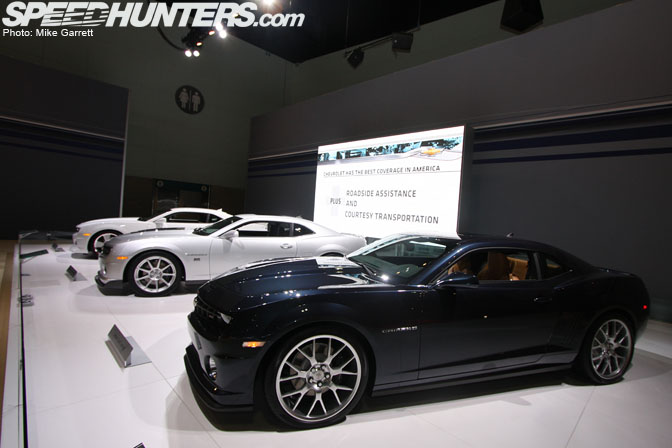 GM's display was very big, and included all sorts of 2010 Camaros, most of which were built for the SEMA Show.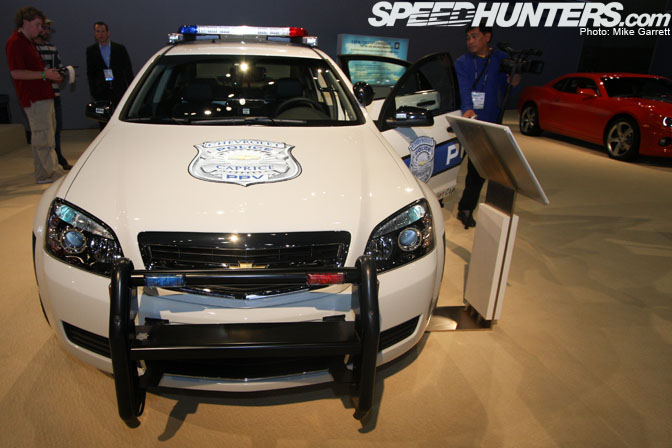 Keep an eye out for this car in your rear view mirrors…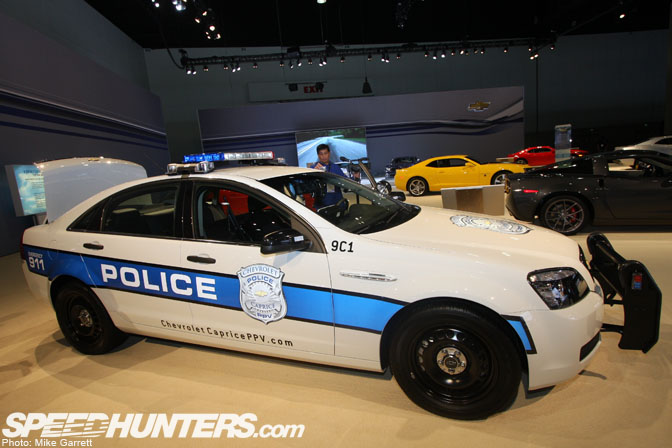 It's Chevy's new Caprice patrol car, built exclusively for police departments. A 6.0 liter V8 gives the car better performance than the Crown Vics that dominate the nation, but we'll have to see how many departments will add the Chevy to their fleets.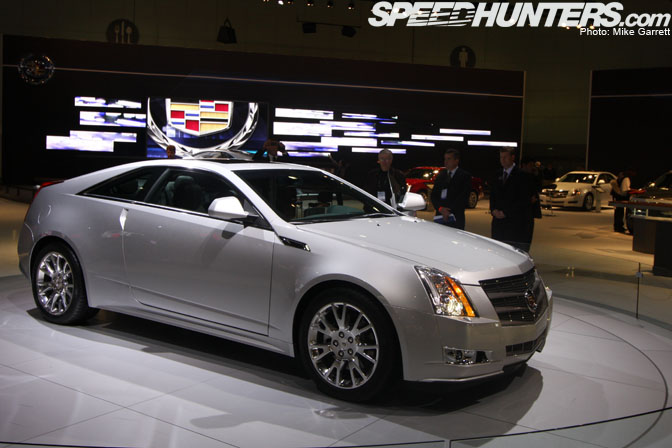 Cadillac debuted the new CTS Coupe at the show…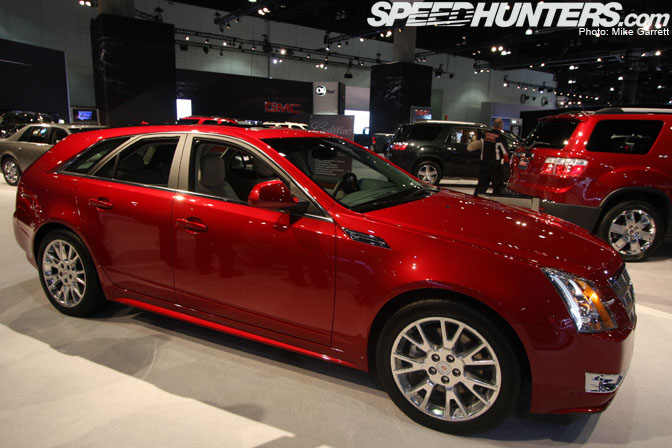 But I was more impressed with the CTS Sport Wagon. Hopefully they'll make a supercharged CTS-V Sport Wagon.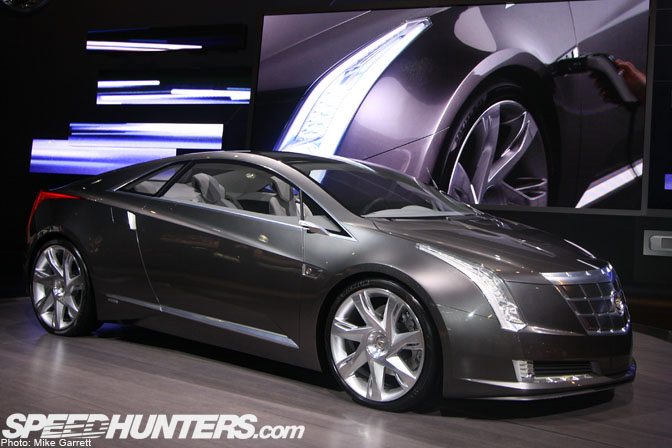 Also in the Caddy booth, the Converj electric concept, which was unveiled at the Detroit Auto Show back in January.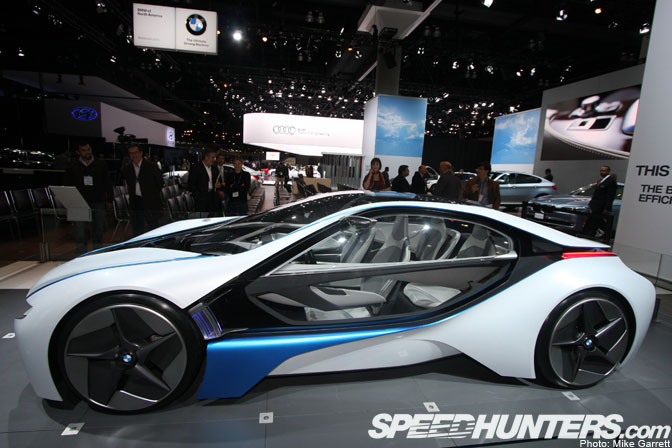 BMW's "Vision EfficientDynamics Concept" plug-in hybrid turbodiesel made its US debut after being shown at the Frankfurt show earlier this fall.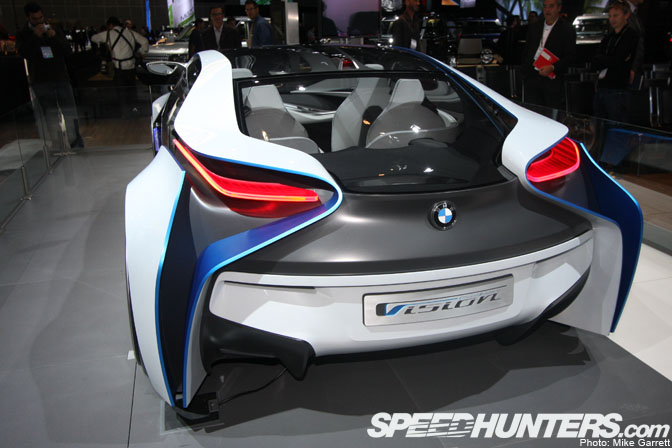 The VED wins the prize for coolest name, but it also looks pretty radical. Look at those taillights! Err… I think those are taillights.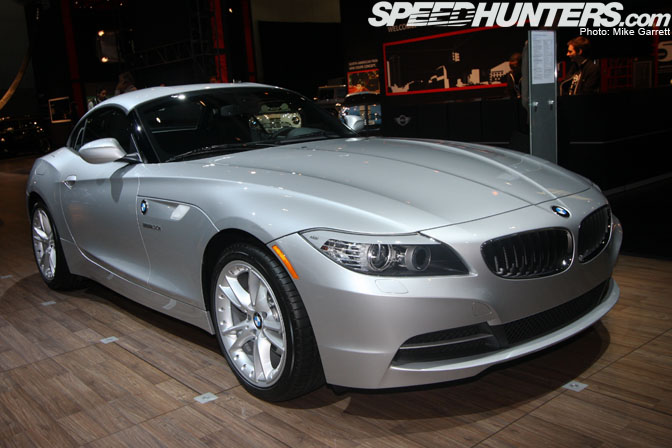 Of course there were also BMW production cars on display like the new Z4…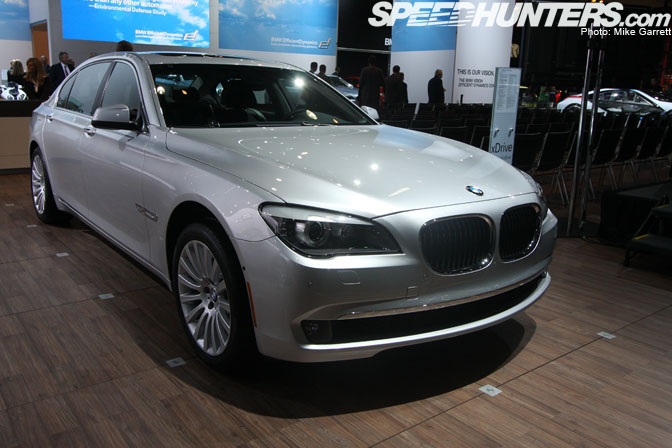 …and the classy twin turbo 7-series.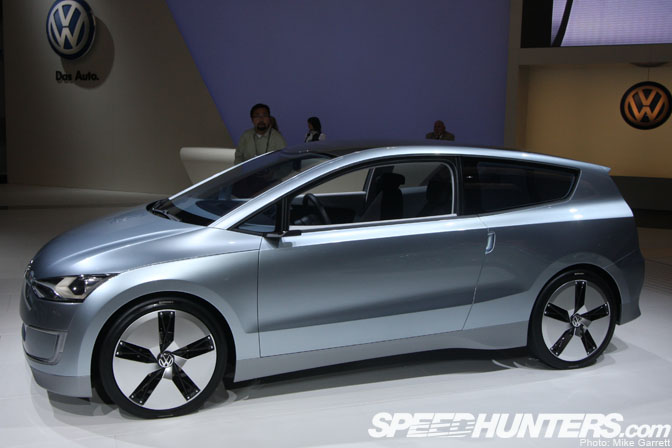 Volkswagen debuted the Up! Lite concept which weighs just over 1500 lbs and delivers 96 miles per gallon. It's kind of hard to tell in pictures, but this thing is small. Nonetheless it still has room for four people.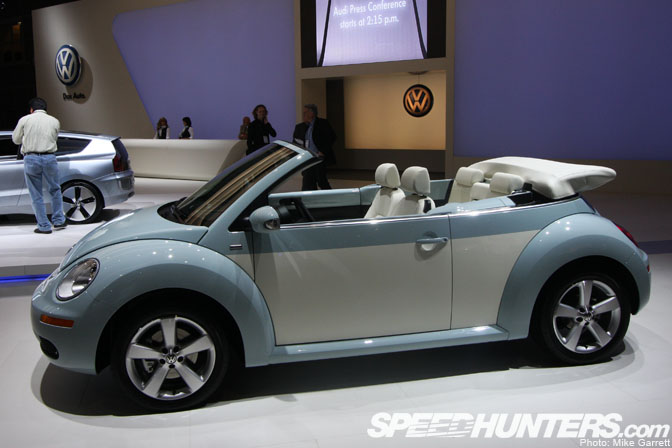 Volkswagen also showed the final version of the current New Beetle. Can you believe it's been over 12 years since this car came out?
Moving on…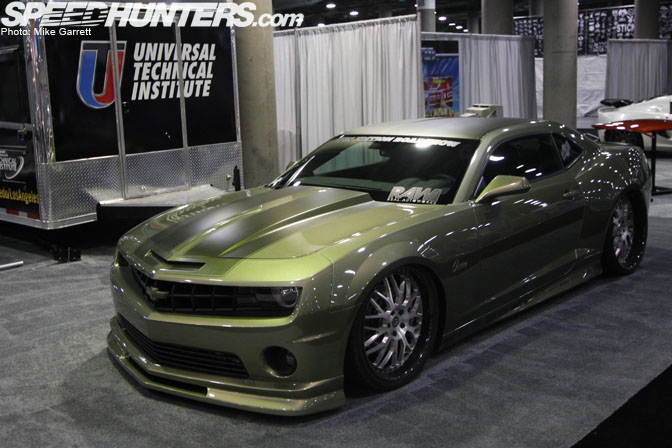 I saw the Tjin Edition Camaro at SEMA, but there were too many people around it to get any decent photos. Here's a nice unobstructed shot.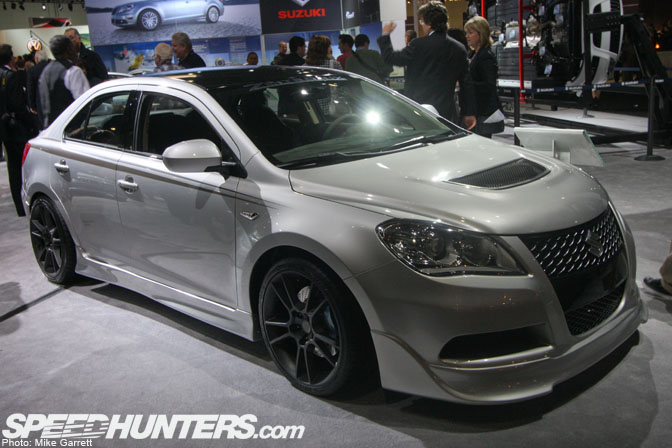 I'm not exactly sure what to think about Suzuki's new Kizashi sedan, but some of the modified versions look pretty cool. Now if Suzuki would just bring the Swift over to compete with cars like the Mazda2, Honda Fit, and Ford Fiesta.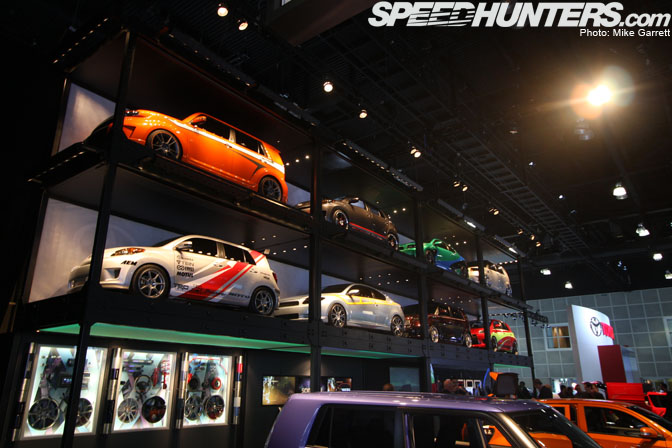 Scion's display looks sort of like the Hotwheels case I had as a kid…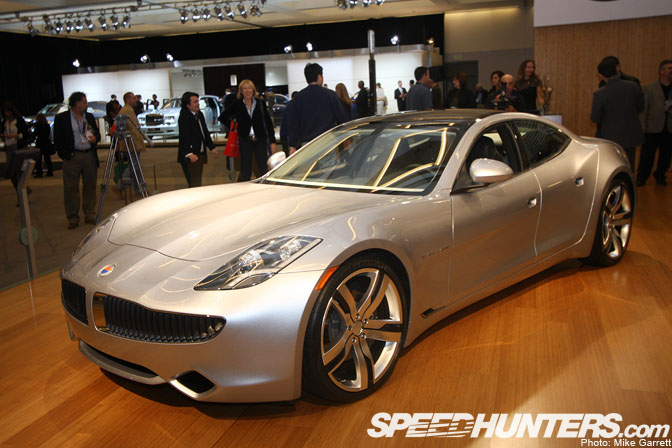 It doesn't get any more "LA" than a flashy Fisker plug-in hybrid – the ultimate fashion statement.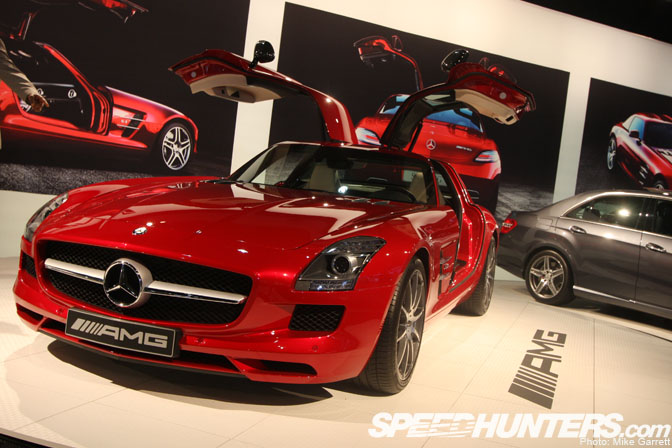 And finally Mercedes incredible SLS AMG Gullwing. It's so cool to see a Benz with that classic swagger again.
Well, that does it for my LA Auto Show coverage. If you're in SoCal and want to see all this for yourself, the show runs now through December 13th.
-Mike Garrett