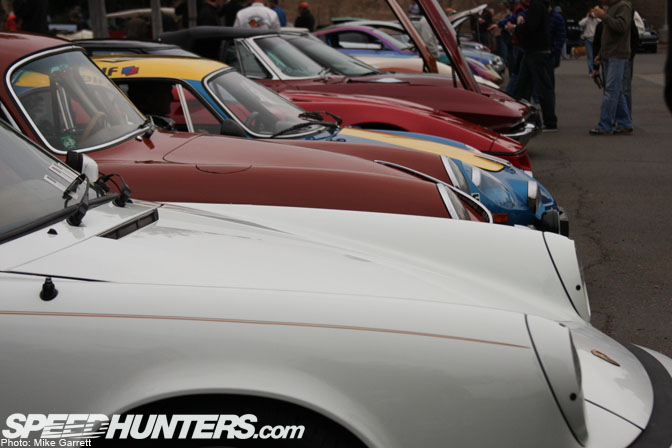 It's a bit ironic how I sarcastically spoke of Southern California's warm winters in my last post, as right now we are experiencing an honest to god winter storm here in LA. One that's complete with snowfall, frost warnings and other wintery bits.
Anyways, It seems that the first half of my coverage from last weekend's edition of Cars and Coffee went over well, so lets jump right into some more photos from the event.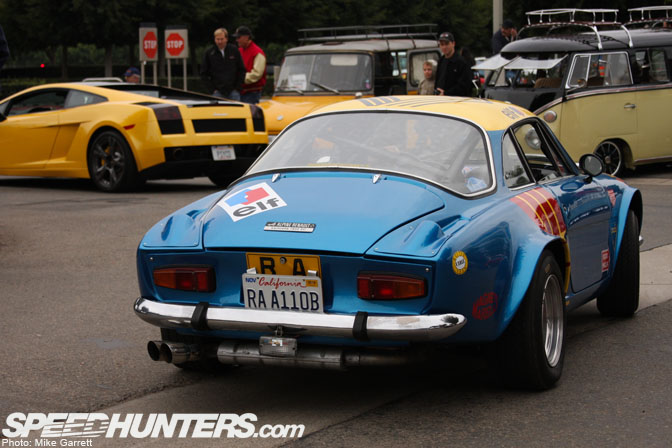 I'll start with an extremely rare machine, especially on American roads – an Alpine A110 in full race trim.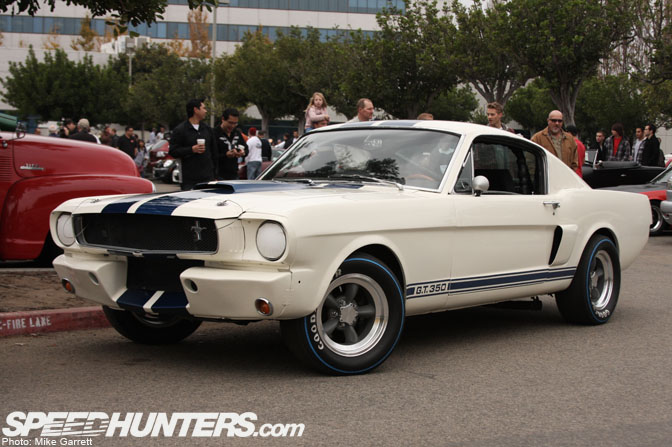 Meanwhile this Shelby GT350 Mustang is an equally historic piece. I'm not sure if there's any car enthusiast out there who haven't lusted over one of these at some point.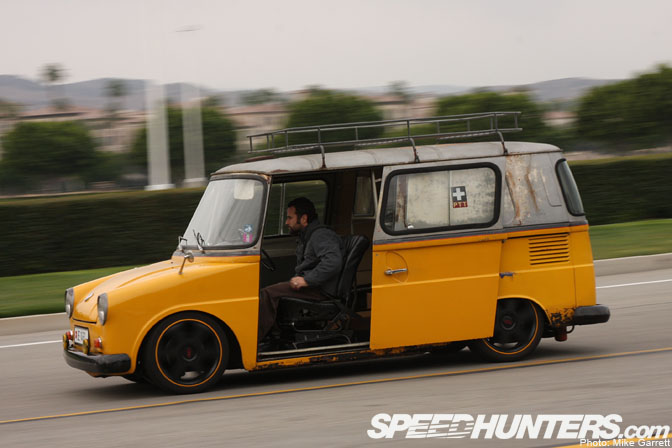 One of my favorite cars of the day was this super rare Volkswagen Type 147 van.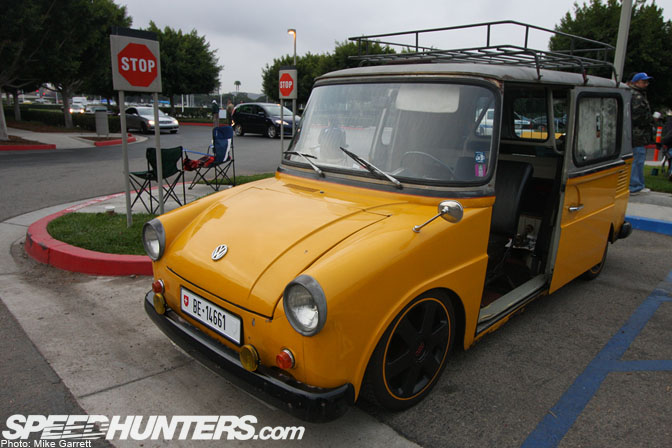 Originally built for mail delivery, this Type 147 has been given the hot rod touch.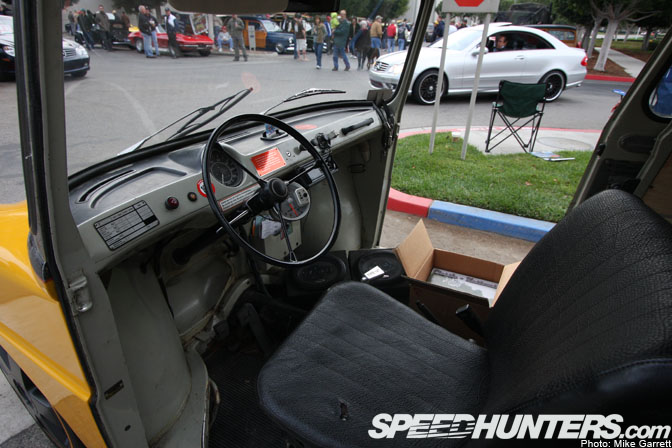 The driver is treated to a spartan interior, complete with fresh air induction from a pair of sliding doors.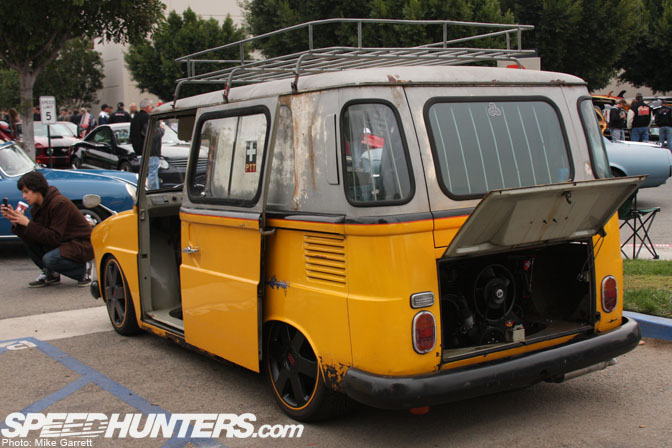 Twin carb'd aircooled power handles the task of getting the Kleinlieferwagen down the road.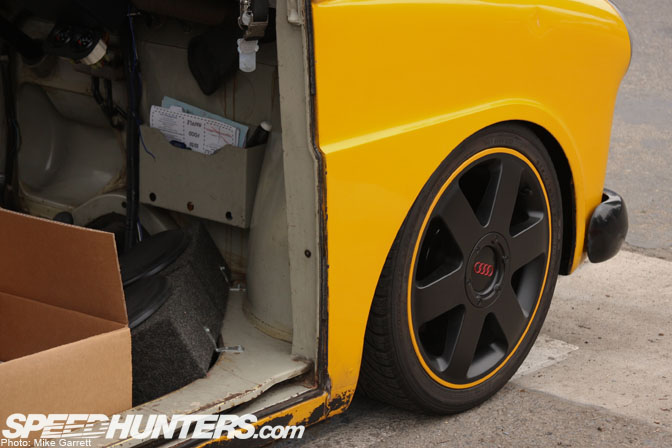 And completing the look is a healthy drop and a set of factory Audi wheels. This would have been an awesome for feature for VW month!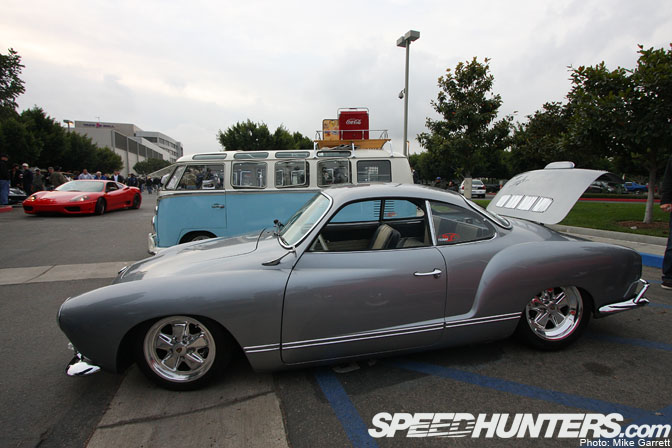 Interestingly, a few hours after I shot this photo I found out that my brother picked up Karmann Ghia project car. Maybe he needs a little inspiration?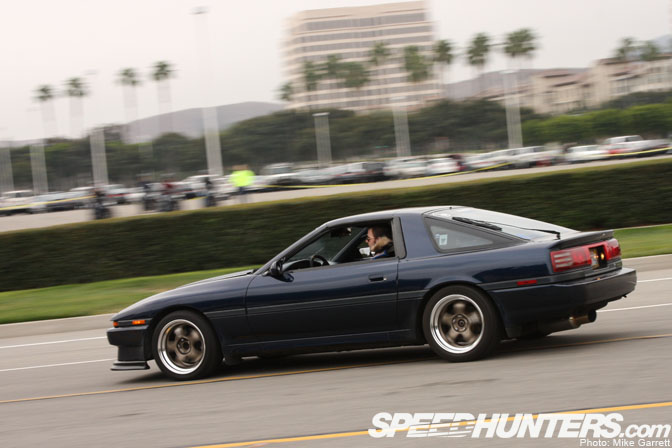 One of the cleanest third generation Supras I've seen in a long time.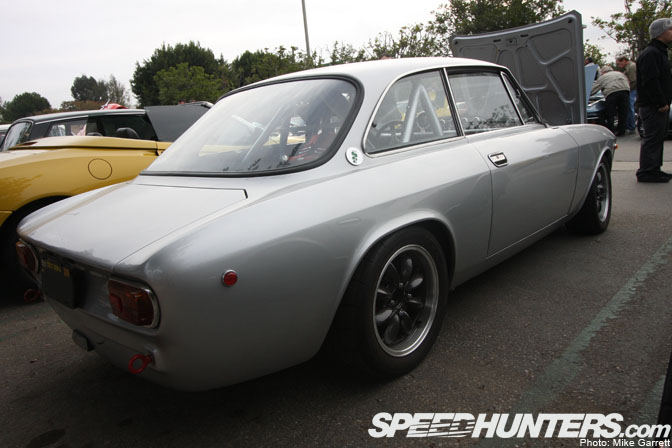 Another one of my favorites of the day was this track-ready Alfa.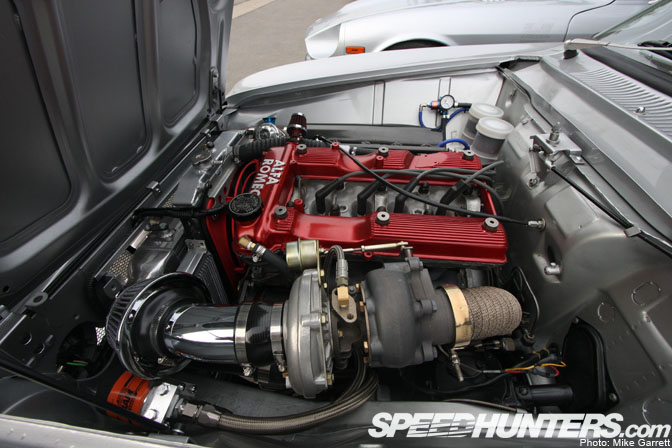 Complete with turbo power under the hood…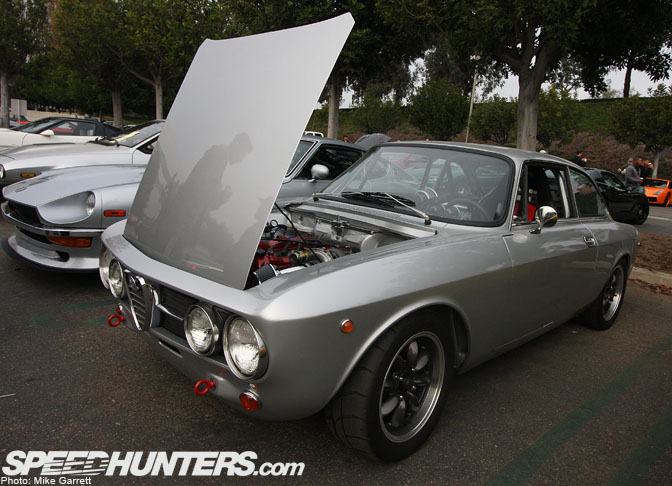 It's damn rare to see a vintage Alfa "tuned" like this. Especially one as well-executed as this car.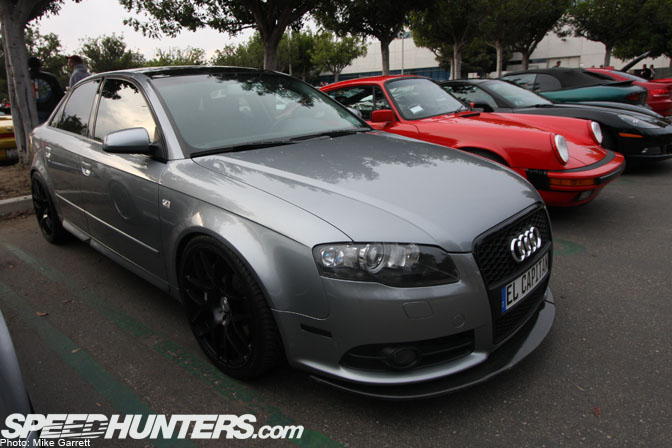 Another Euro machine of the slightly newer type. As I said before, the diversity at Cars and Coffee is unmatched.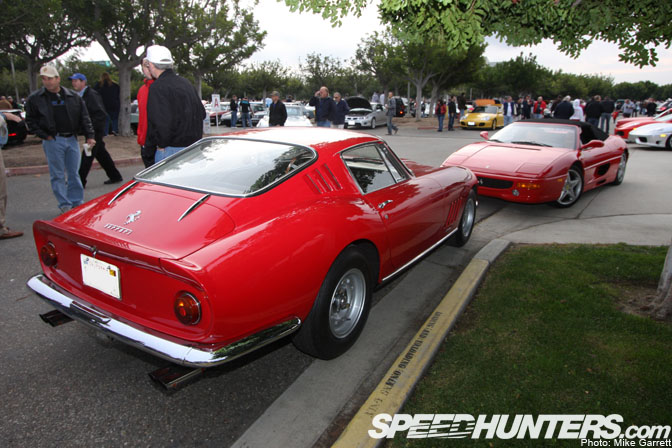 Ferraris anyone? This is just a small sampling of the prancing horses on hand last weekend.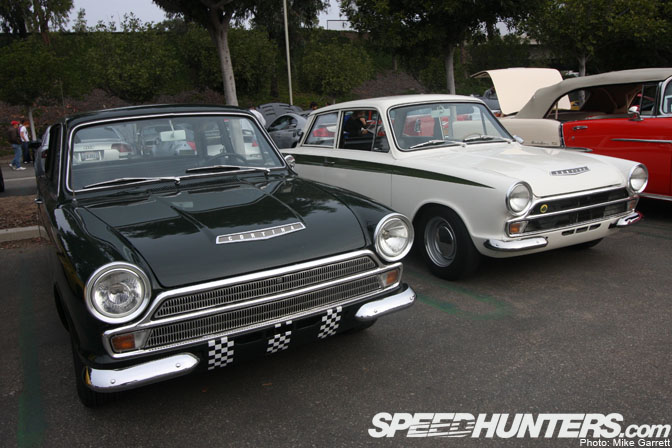 Meanwhile this pair of Cortinas give off a bit more of a "working class" motorsport vibe…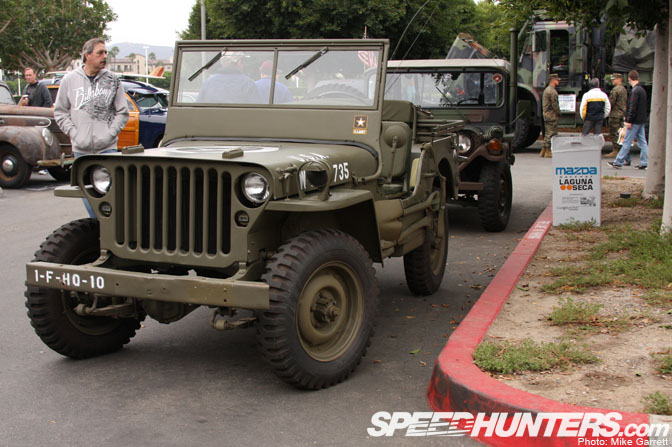 I think I've been playing too much Battlefield 1943, because when I saw this classic army jeep my first thought was to press circle and hop in.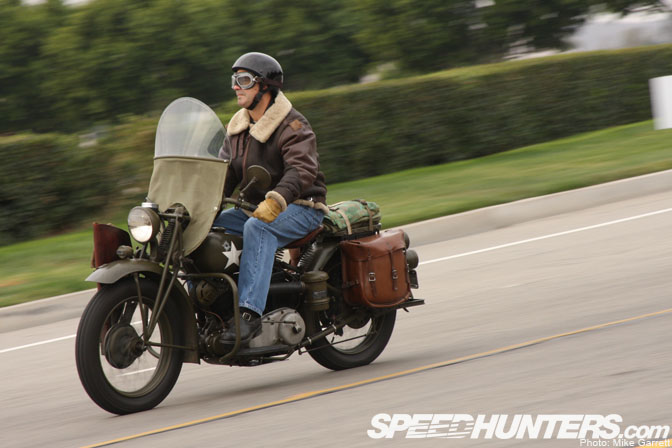 I say without a drop of sarcasm that I will never be as cool as this chap.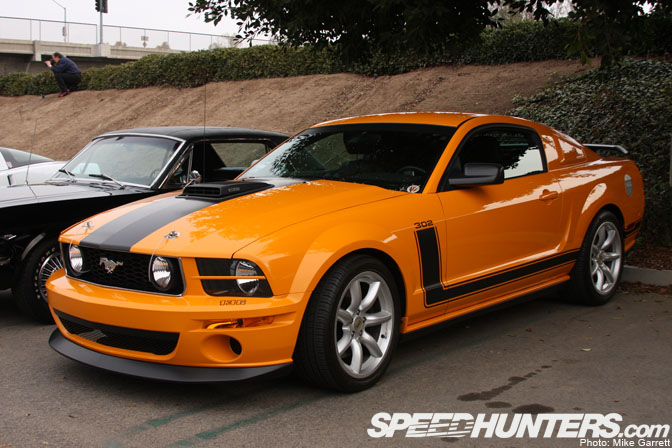 OK back to the cars. Of all the late model tuner Mustangs out there, the Parnelli Jones Edition has to be one of the best. Check the Minilite-inspired rims!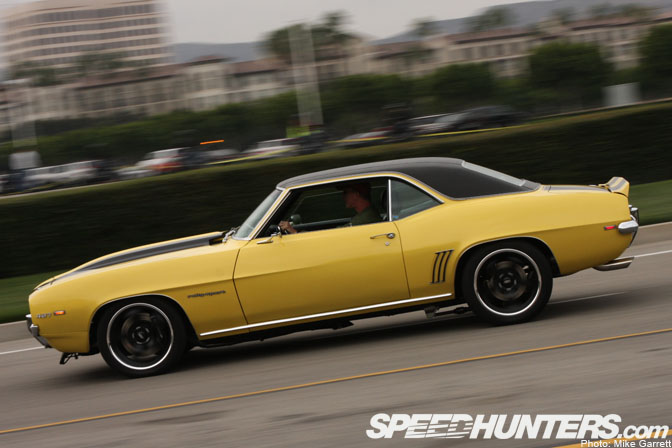 I'll finish up with this '69 Camaro that attracted its fair share of attention when rolling up. The sound of cammed V8 has a tendency to do that.
So, do you guys enjoy seeing this sort of thing on Speedhunters? If so, I'll make sure to get out to Cars and Coffee on a more regular basis.
-Mike Garrett