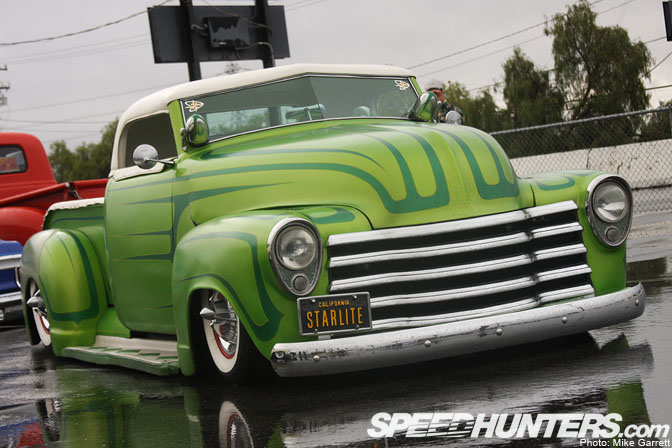 If you've been reading any of the custom car and hot rod show coverage we've posted this year, then you know just how big pickup trucks have become in this scene. Typically pickups can be bought for cheaper than a similar year car, and when done right they can be just as impressive as any traditional coupe or sedan. Case in point – this wild Chevy truck built by Starlite Garage right here in Torrance, California.
When we spotted this truck at the Mooneyes X-Mas Party, we made a point to grab some extra shots for a spotlight.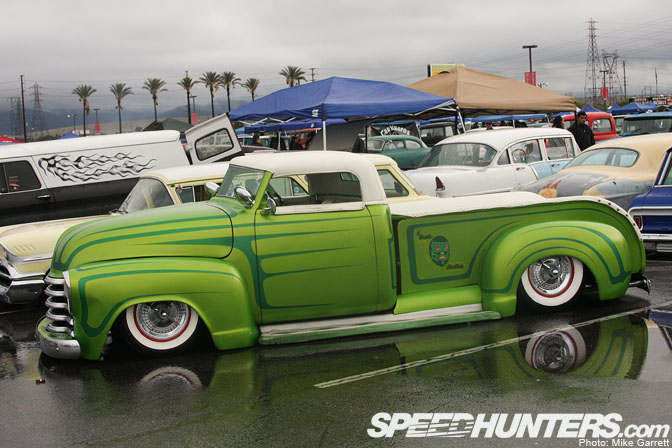 The truck has been done with all sorts of traditonal custom bits, including an aggressive chop, a Carson-style top, and lots of custom body work. The stance on the other hand no doubt comes from a modern air ride kit.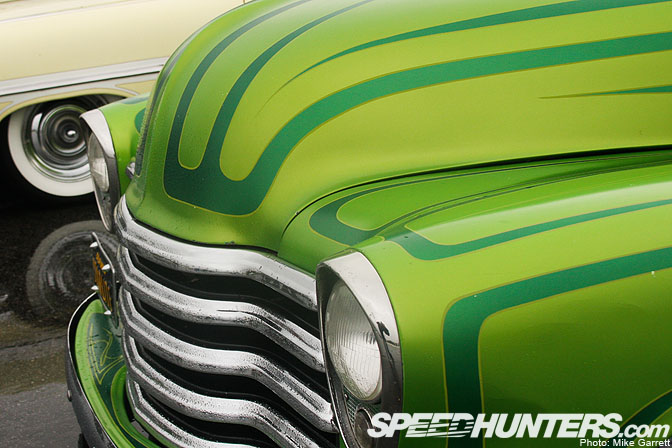 It might be hard to tell because it was raining when these photos were taken, but the body is covered in a beautiful semi-gloss green, set off by period style graphics.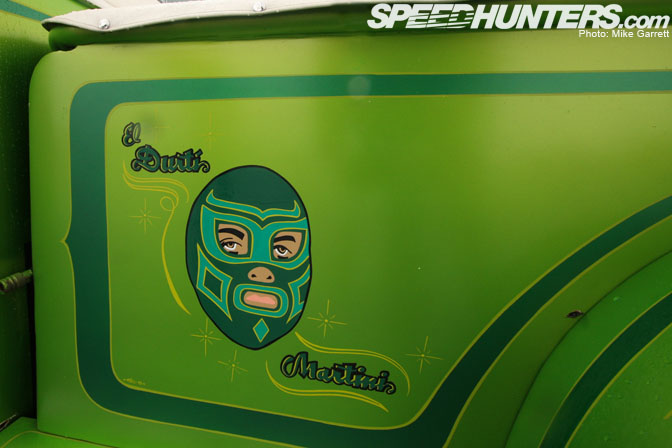 Here we also have another example of hand-drawn artwork on a car, in this case a masked Mexican wrestler.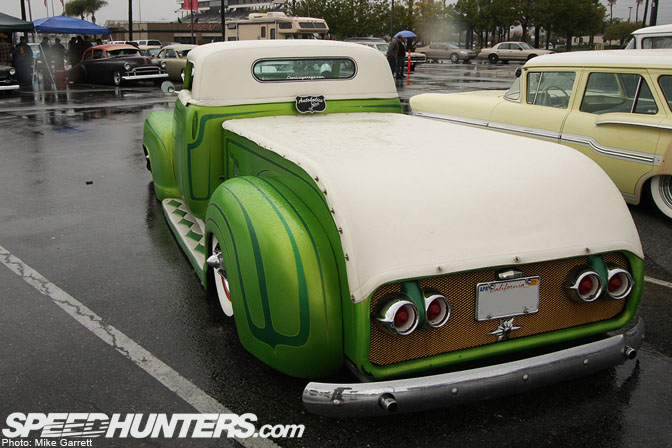 The bed has been dramatically altered with a sloping rear profile, and then covered with a matching piece of upholstery. The spot where the tailgate once stood is now occupied by a custom rear panel complete with retrofitted taillights, though I'm not sure what car they're from. Also note the trick rear bumper with cutouts for the exhaust tips.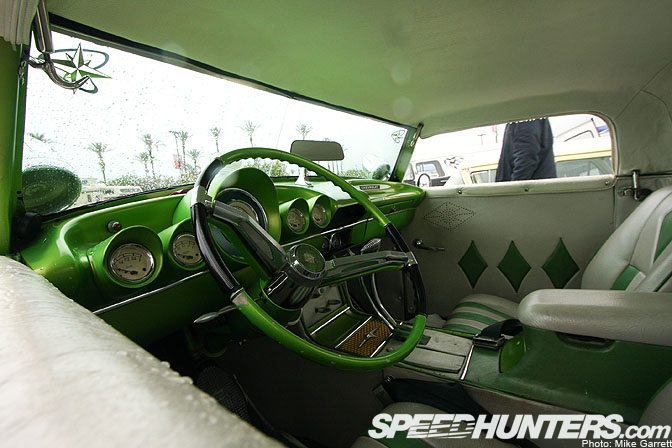 The once utilitarian interior is now anything but. If I'm not mistaken that's a complete dashboard swap from a '59-'60 Impala, with a Caddy steering wheel and a custom center console.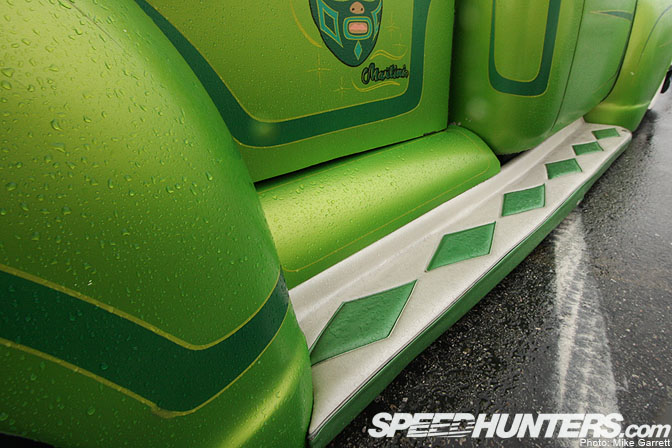 The entire truck is just filled with crazy details. Have a look at the custom upholstered running boards. This sort of reminds me of the leather-wrapped Toyota Vellfire at SEMA this year.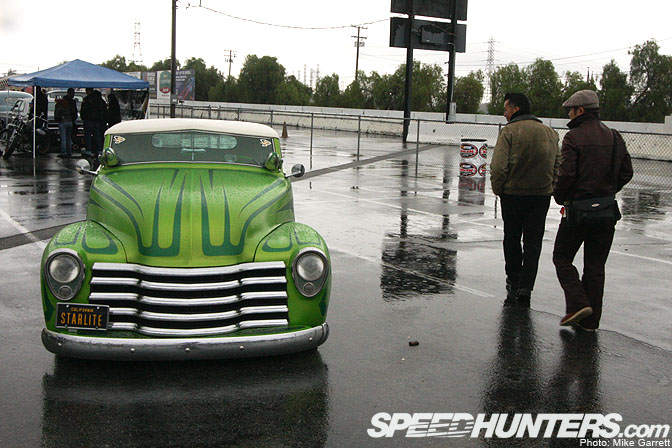 I was cold and soaking wet when I took these pictures, and sitting here in the warmth of my office I'm noticing lots of details I missed in person. Strange isn't it?
After seeing this truck at the Mooneyes Show, I'm thinking I might have to schedule a visit to Starlite Garage to have a look at some of the shop's other work.
-Mike Garrett