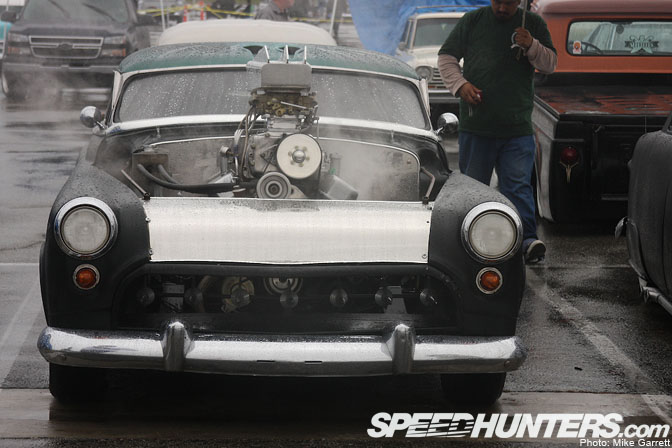 For my final Car Spotlight from the Mooneyes X-Mas Party, we'll be looking at a very unique custom. While hot rods might lend themselves well to over the top mechanical expression – the "led sleds" are typically a bit more traditional. A chop, lowering, and some body work yes, but overall they keep a smooth, somewhat restrained look.
That's not the case with this car.
I walked by the car once and grabbed a few photos, the next time I came by it was already fired up on and ready to leave – with a big crowd of onlookers checking it out. It's obviously had a lot of custom work done to the the body, but I believe it started out as an early '50s Oldsmobile. Looking at the car, you can see the obvious roof chop, front end work, and the addition of "fins" to the rear.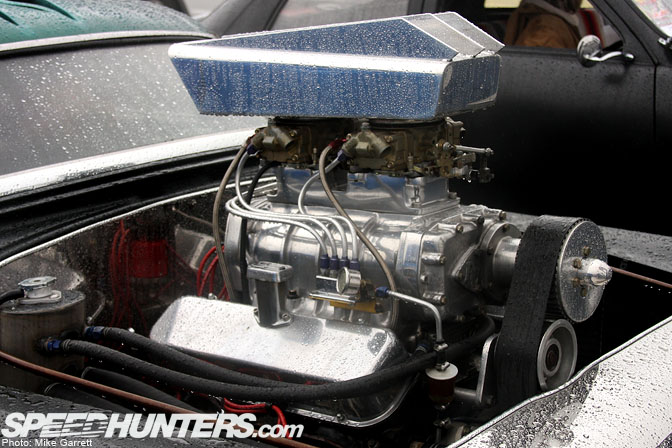 The centerpiece of the car is the engine, a giant supercharged V8 with the blower towering of the engine bay and even the roof itself. Now there's a lot of car to move, but I'm still willing to bet this thing moves pretty well. However, I can't imagine the driver's visibility is too good with the chopped roof and fat blower…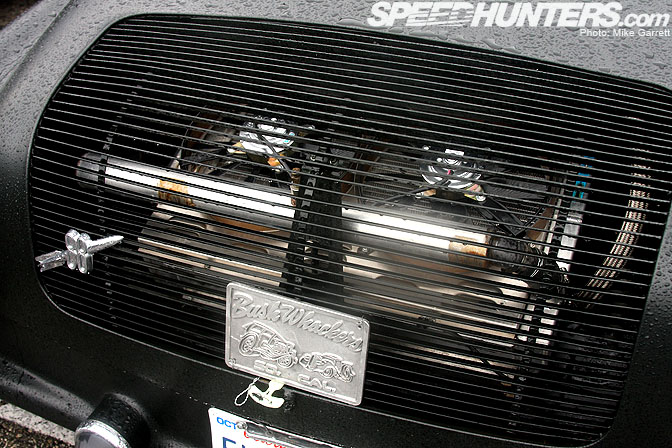 You may have the noticed the lack of any cooling system in the frontend shot. That's because it's all been relocated to the trunk. Looks quite serious, eh?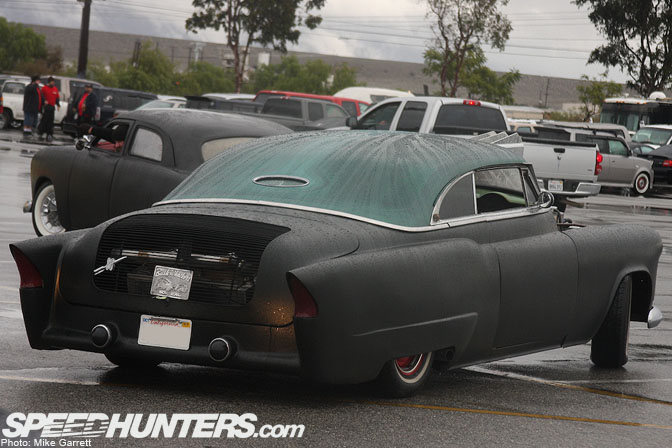 Just look how you can see the top of the blower popping out in this shot. This seriously looks like something out of the old Car Toons Magazine. Just add the sound of a whining supercharger to this photo, and you'll have an idea of the kind of presence this car has.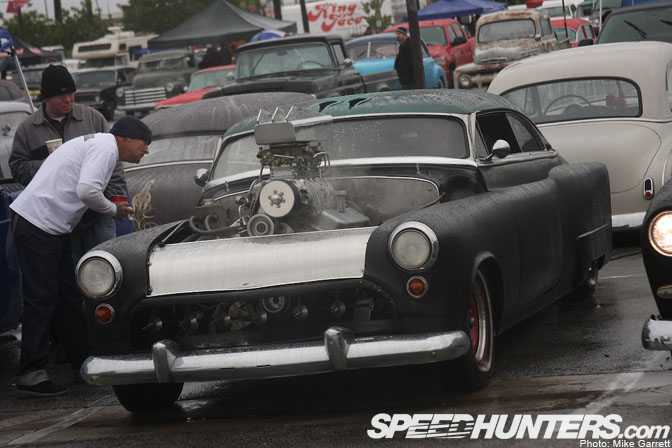 I really wish I had a chance to look at this thing in more detail. I have a feeling I'll run into it again at another event here in SoCal though.
Hope you guys enjoyed my Car Spotlights from the Mooneyes X-Mas Party!
-Mike Garrett