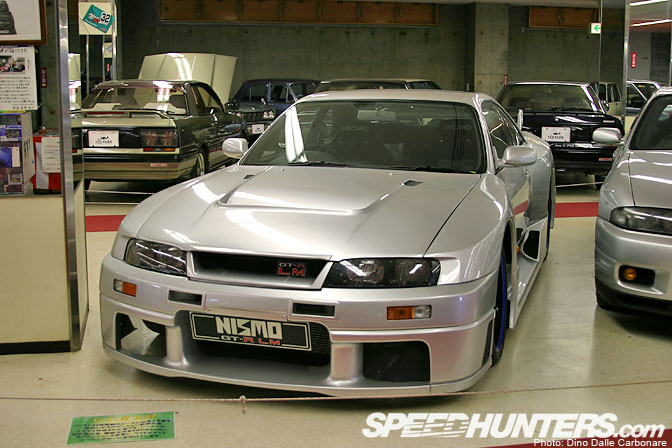 After seeing the 1996 GT-R LM Le Mans racer at the Nismo Festival the other weekend I thought it would be nice to do a little spotlight on the car you see here. This of course is the vehicle Nissan Motorsport International had to build back in 1995 to homologate the BCNR33 for entry into the GT1 category of the 24h race. It was never sold, as only one had to be built to satisfy the regulations, and it's not really something that has been paraded much over the years despite being one of the coolest GT-Rs ever!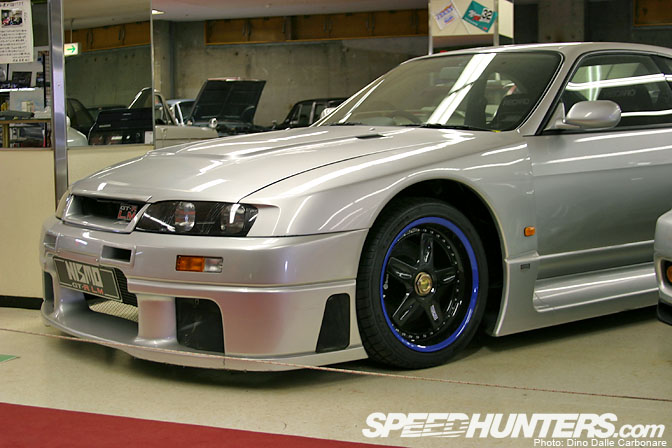 I took these pictures back in 2003 at the Red Park Skyline Museum in Mitsukaido, close to Tsukuba circuit, a museum that since then has been closed unfortunately. Now I believe the car is back at Nissan's Zama warehouse where all of Nissan's historical race and road cars, not to mention concepts, are kept.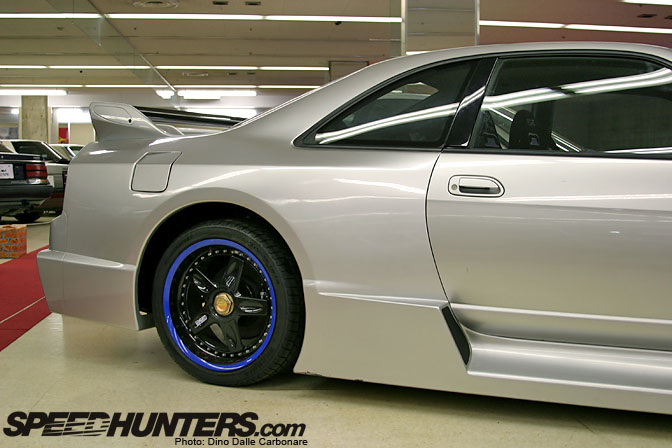 The main reason the LM had to be built was to homologate the wider body dimensions. As you can see both the front and rear fenders are much wider than stock…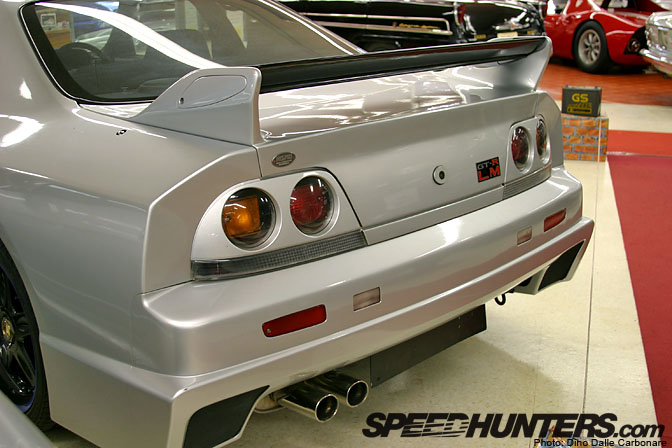 …as are the front and rear bumpers. The car is also marginally longer than your street going BCNR33.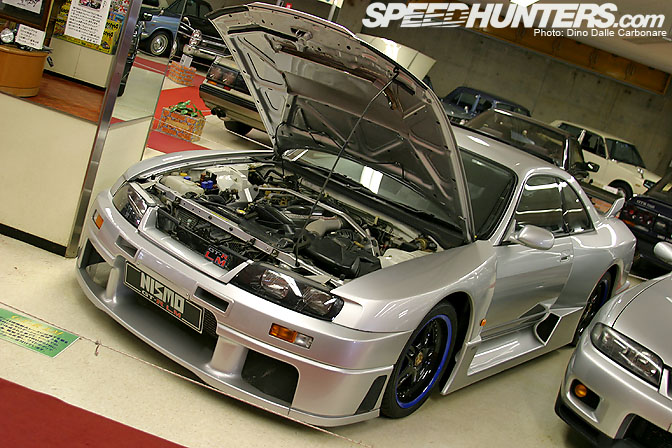 Wider body aside the main difference between the GT-R LM and a regular GT-R was that the LM was converted to rear-wheel-drive, again to satisfy the homologation for the GT1 class. I have only ever seen this car once and from the looks of it the engine was completely stock.  In its first year the LM race car did pretty well finishing 10th overall and 5th in the GT1 class behind four McLaren F1s. With such a great result for the car's first outing Nissan decided to return for the 1996 race with an upgraded car running a stroked 2.8L RB developing over 600 HP, 200 HP more than the 2.6L RB powered 1995 car. Weight was still the same at around 1,150 kg. However 1996 saw the GT1 class get even more competitive with Porsche entering the class with the purposely-built 911 GT1, and despite the Nissan GT-R LM's great set up it was just not a match for the more extreme cars. One GT-R ended up retiring while the second finished 15th overall, 10th in the GT1 class. Nissan decided to pull the GT-R LM out for 1997 and return with the R390 GT1, ending the GT-R's stint in the legendary race.
To commemorate the short, yet pretty successful run at Le Mans, Nissan did a limited edition run of "LM-Limited" BCNR33s in 1996. 98 cars were made and sported a series of modifications like the two square air intakes on the front bumper, a carbon fiber rear wing and the "Championship Blue" body color.
-Dino Dalle Carbonare