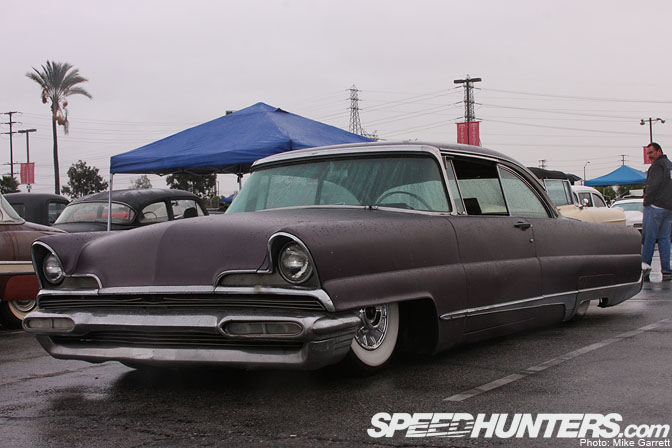 I grew up around vintage American cars, and I suppose for someone my age I'm somewhat knowledgeable about them. Even then, there are cars I have a hard time identifying. Especially customs that have little of their original body features left. While the car above might look like a creation from the likes of George Barris or Gene Winfield – it's actually a nearly stock '56 Lincoln Premiere two door hardtop. With the exception of its stance of course…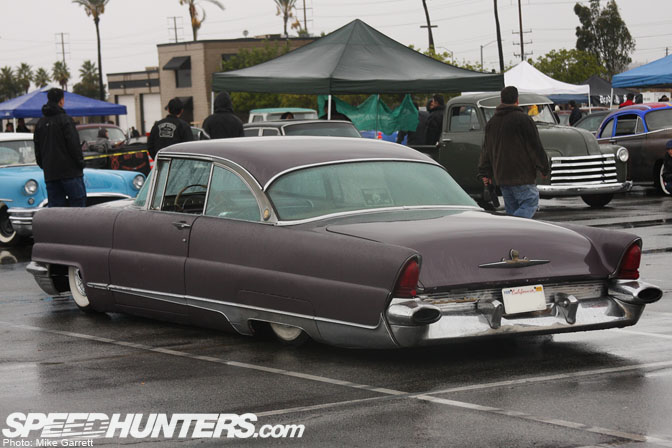 I've always had a tendency to like the odd, so this Lincoln was one of my favorites from the Mooneyes event. Even off the showroom floor, '56 and '57 Lincolns looked like something out a vintage sci fic comic…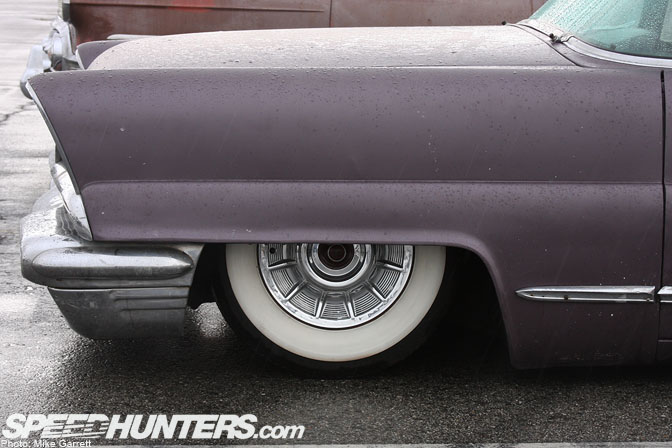 …but slam one on the ground, and the results are nothing short of magical. On a car like this the choice of wheels hardly matters at all, as they are nearly concealed by the low-cut fenders.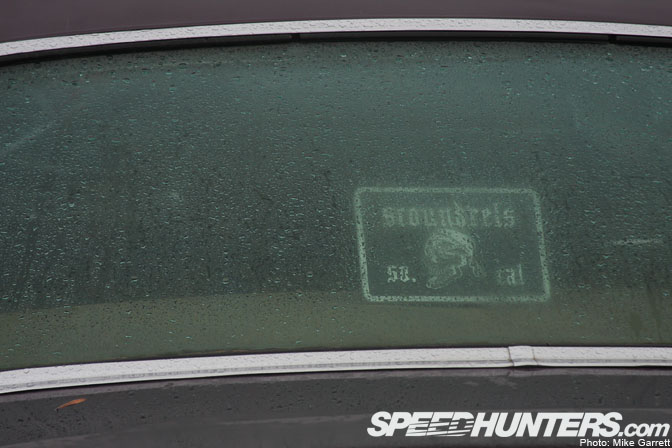 This car is representing the Scoundrels Car Club from right here in Southern California.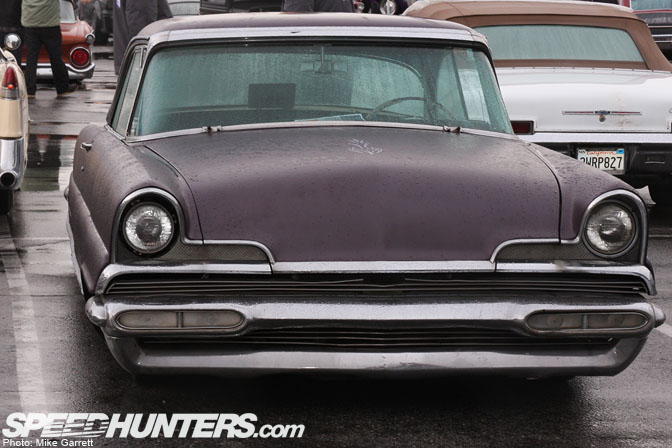 Now I didn't see the Lincoln move, but I don't think there's any other way to drop it as low as this without the help of air bags. The color choice is also pretty unique – a dark purple-gray satin.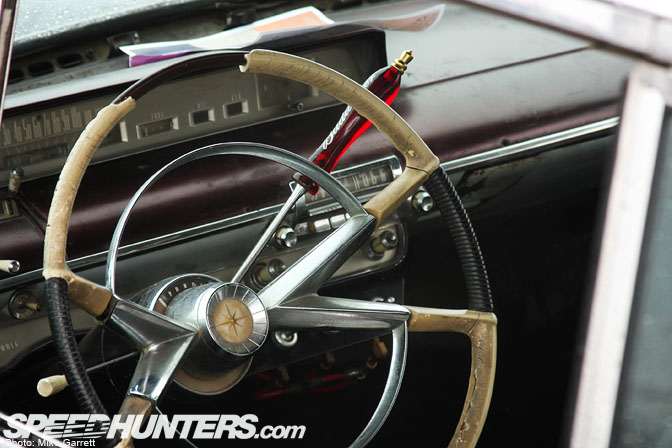 From what I saw the interior seemed to be all original, and unrestored. With the exception of the Budweiser beer tap shift knob….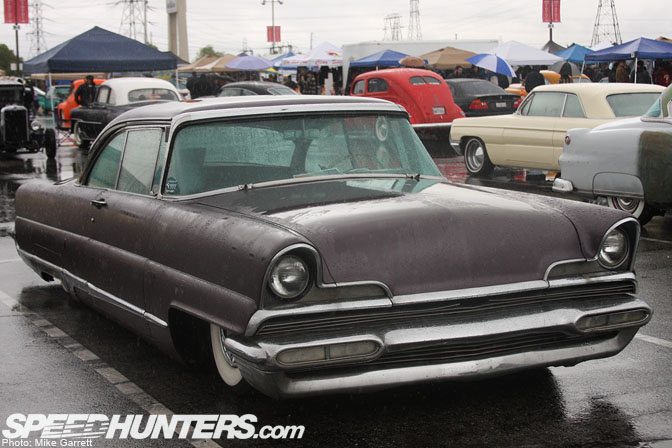 My clothes and shoes may have been soaked with cold water on Saturday, but I'd like to thank the owner of this Lincoln for helping to put a big grin on my face.
-Mike Garrett