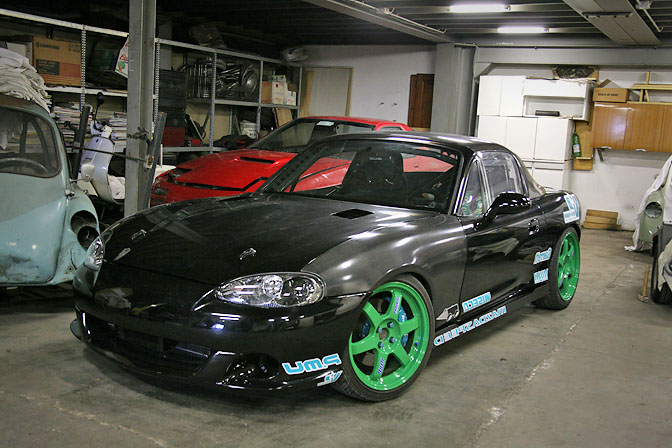 It's always interesting to see how passion can push people to create very unique cars, and this Miata from Italy is the perfect example. The owner and avid reader of Speedhunters, Filippo Pirini, has been working on his little Mazda for 3 years and plans to have the car ready in the next year or so. Filippo will compete in one of the Italian drift championships so has carefully chosen every modification to help him create a nice set-up for drifting.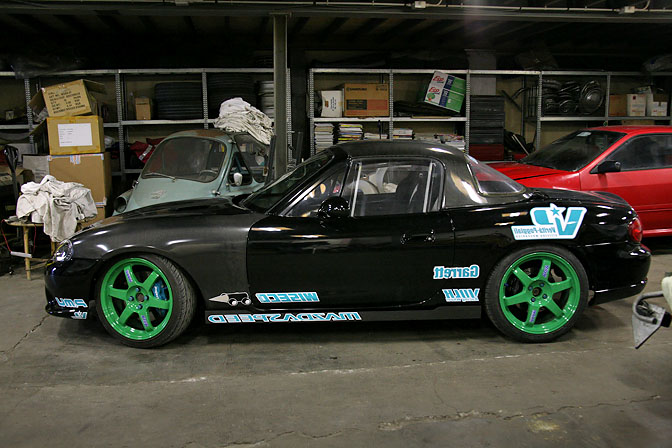 The NB was stripped down and stiffened up thanks to a custom-fabricated roll cage while a lot of work went into shaving weight off. If you look carefully you can notice that the front fenders are made in dry-carbon…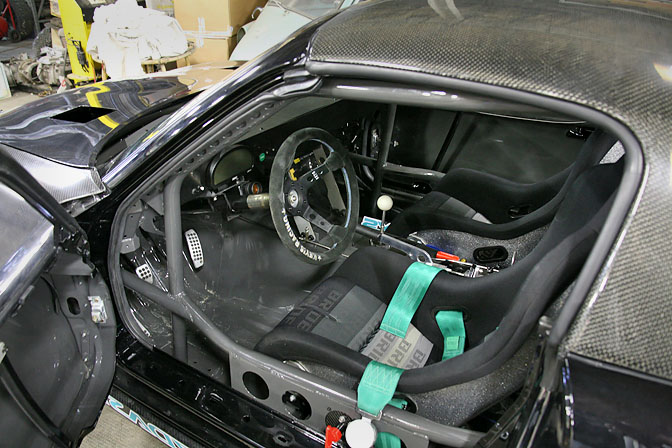 …as are the skirts, trunk lid and hard top which all helped to get the weight down to 900 kg. All the glass has been replaced with lexan. There is a very authentic JDM feel and attention to detail to the whole build, check out the Bride/Takata combo for seats and harnesses and the chunky Key's Racing steering wheel.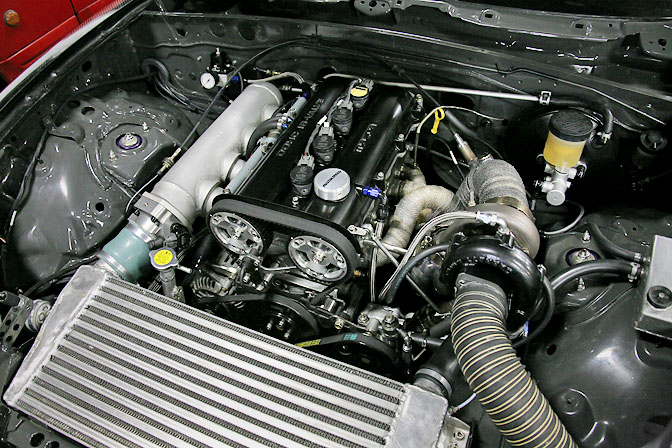 The BP has been highly tuned thanks to the addition of a Garrett GT2560R turbocharger. The bottom end is beefed up with Wiseco forged pistons and Carrillo rods. Notice how the intercooler has been mounted horizontally in the engine bay in a V-mount position with the Koyo radiator. This has allowed for the piping to be kept very short, something that guarantees good throttle response. Filippo says it's a pity the custom intake plenum hides the four intake funnels, parts that were made in dry-carbon at ToroRosso! The engine develops 330 HP which will be more than enough for a nice balanced set-up.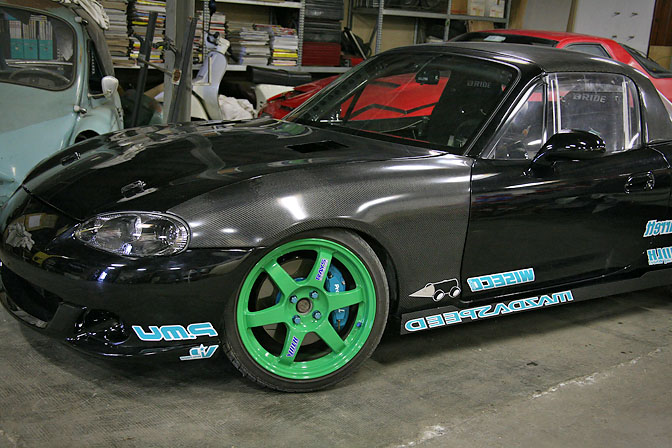 Filippo runs D2 drift-specific suspension and went for a catchy set of green 17-inch TE37s. Braking has also been upgraded thanks to Project µ 4-pot calipers at the front and Wilwood 4-pots at the rear.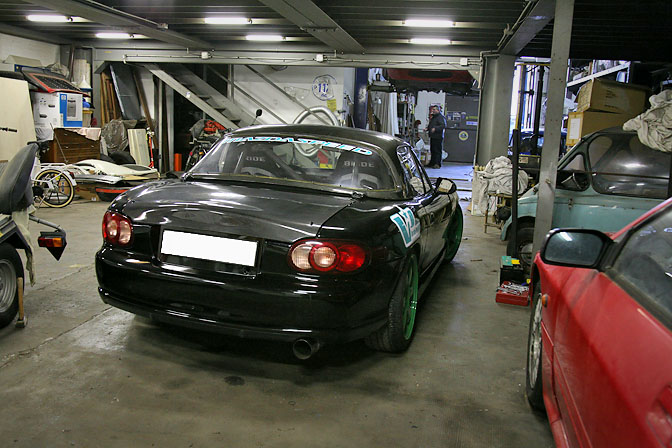 I'm planning on shooting this car in Italy when it will be completed, as well as checking out Filippo in action. One to look forward to for 2010!
-Dino Dalle Carbonare