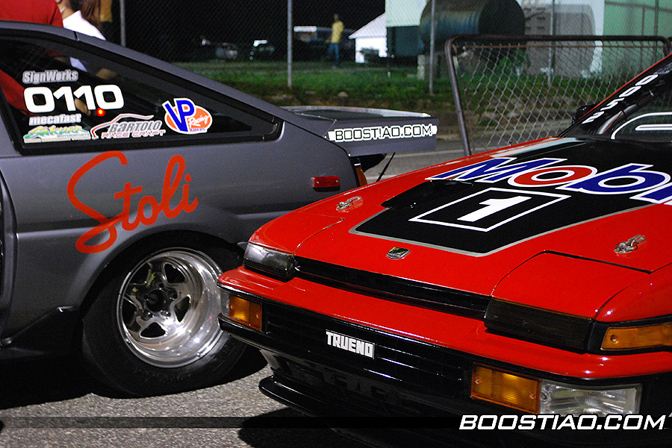 We've featured A LOT of different AE86's on Speedhunters. Way more than I can count. The vast majority of these have been drift or circuit cars, but here we have a pair of Truenos built for one thing, and one thing only – ripping down the quarter mile as quickly as possible. With a lightweight, rear-drive chassis the AE86 makes a fine drag machine, and Isidoro and Mike of the Domincan Republic have used the AE86 chassis to create two of the coolest import drag cars I've ever seen.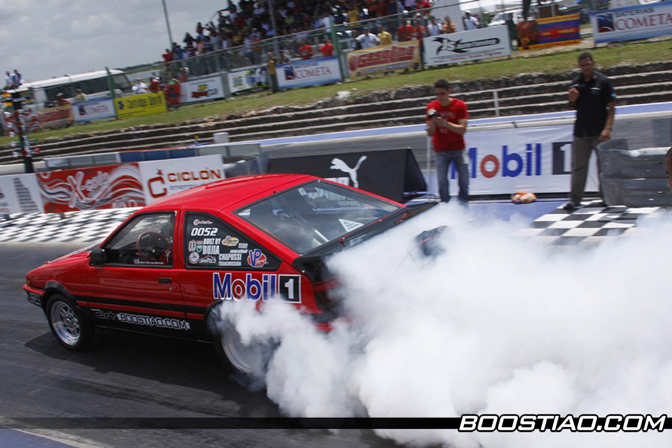 Let's start with Isidoro's red panda hatchback. The car is a veteran of the drag strip, originally powered by a bone stock 2JZGTE that delivered 13-second ET's. It's still powered by a 2JZ, but now runs well into the eight second range.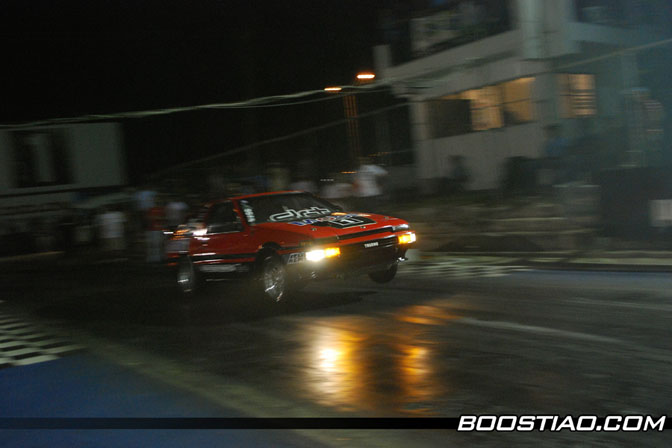 Running as a demo car for a speed shop called Mecafast. Isidoro's Trueno is one of the fastest cars in the region, taking championships at events all over the Caribbean. The fully-built single turbine 2J is makes around 800 wheel horsepower with the help of an 80-horse shot of nitrous.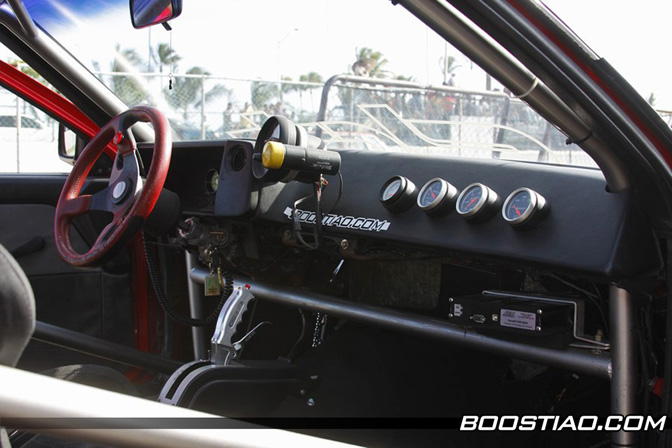 Helping to put those 800 horses to the ground are a custom four-link setup with a Ford 8.8" diff and a Powerglide auto trans.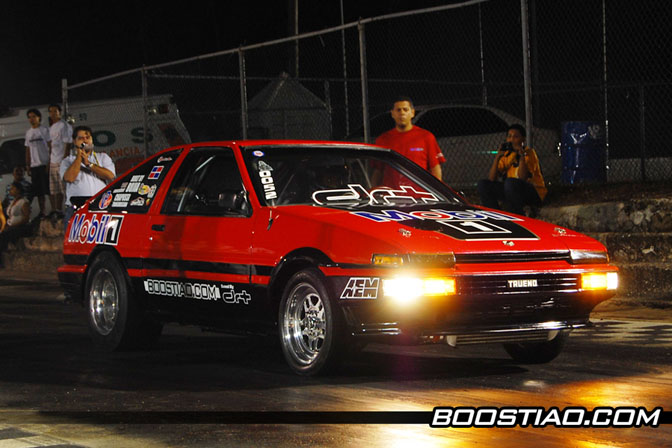 The cars best time in the quarter mile is an 8.71 at 154 MPH, with a 60-foot time of 1.29.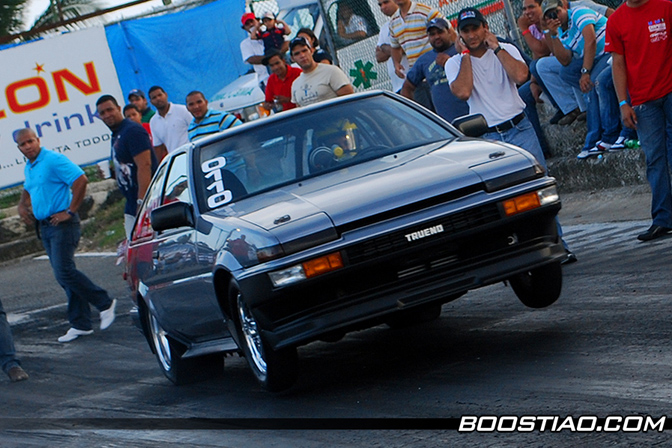 Mike's silver Trueno just debuted this year after four years of construction. On its first outing to the track, the car turned an impressive nine second ET.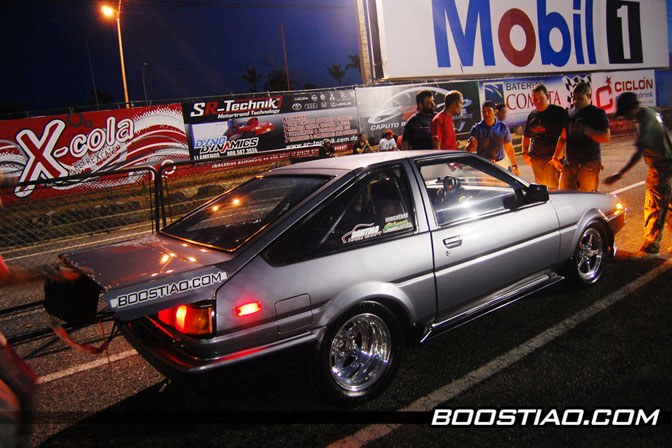 The car shares a similar a 2JZGTE engine setup with a few minor differences, and is also tuned to make around 800hp.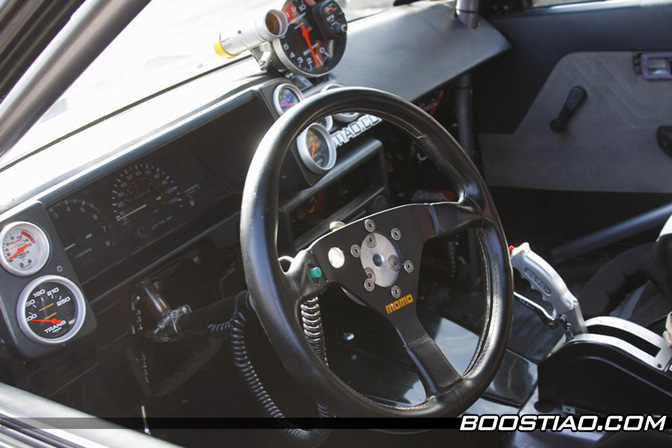 The tried and true Powerglide trans is still the choice of serious drag racers. Mike's AE86 is also running one these built automatics.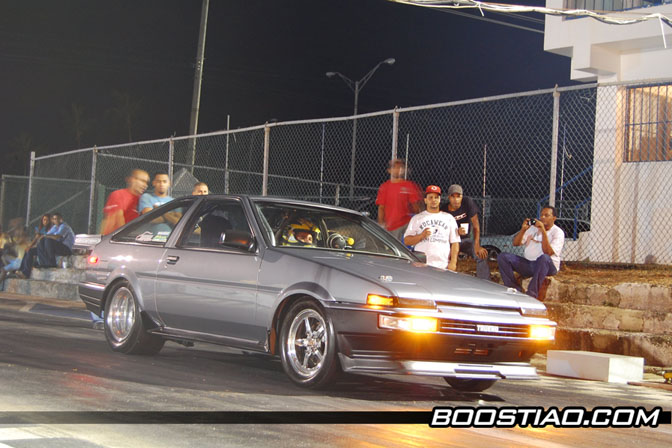 I love how the body is pretty much 100% stock on both cars…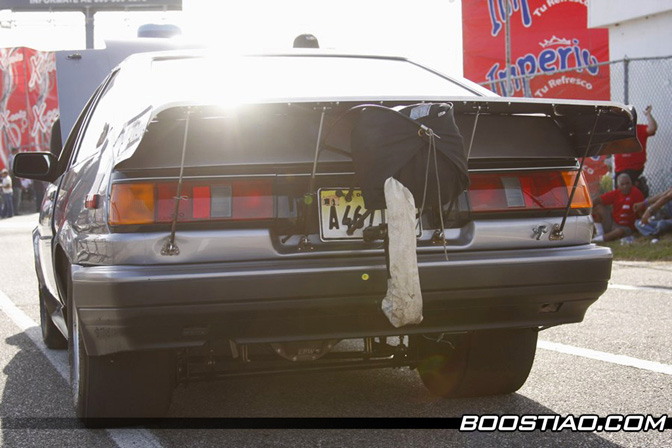 …except for the drag wing, parachute, and 26×10 slicks that is.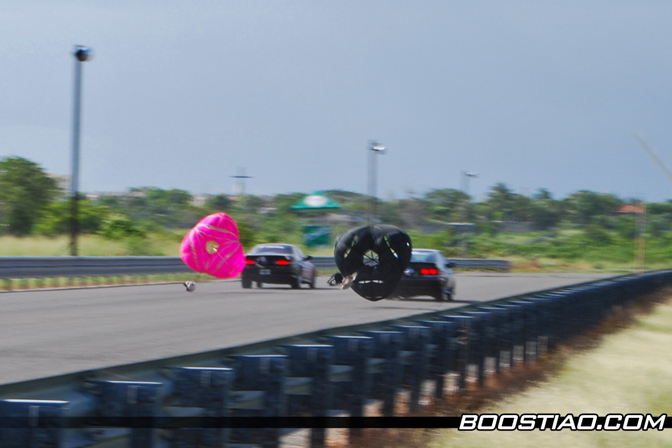 Mike's best ET is a 8.81 at 154 MPH with a 1.3 60-foot time.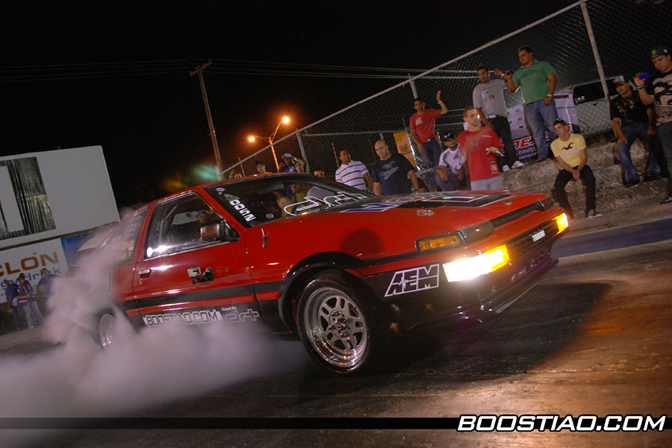 Big thanks go to Efrain Arias of Boostiao.com for sending us photos and info about these two incredible AE86's.
You can check out more on Boostiao.com.
-Mike Garrett