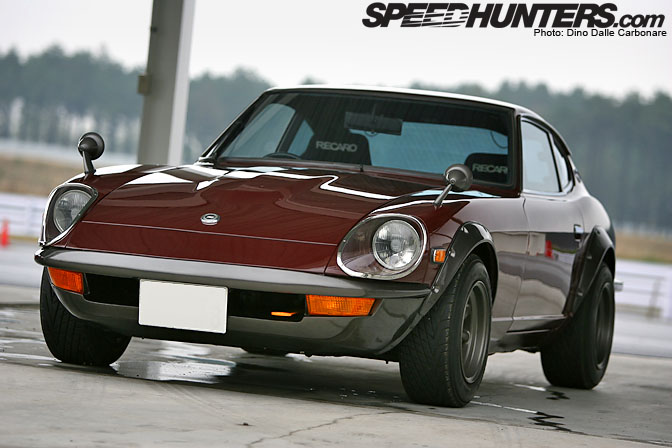 I had one of the best experiences of my life the other week. It all happened on a very cold, very wet Monday morning at the recently opened Sodegaura Forest Raceway, a short 45 min drive from Tokyo. The idea was to meet up with revered Fairlady Z restorer Ando-san of TA-Auto to shoot a couple of his latest creations, one of which was this beautiful maroon HS30 240ZG.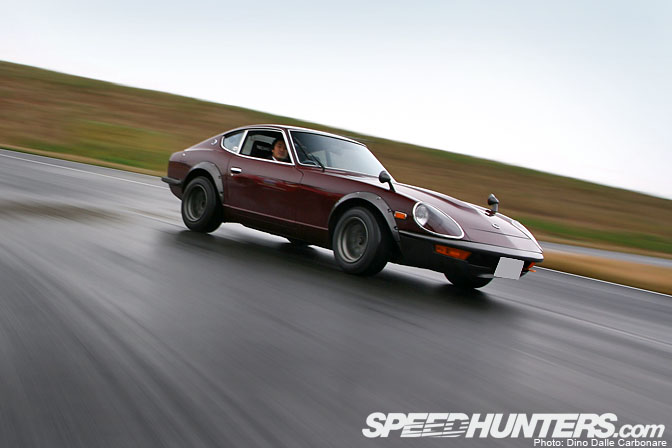 The 240ZG was built in 1971 to homologate the S30 for Group 4 racing and was only sold in Japan. The car differed from regular Z's due to a series of small modifications like the riveted on over-fenders, the wing mounted side mirrors…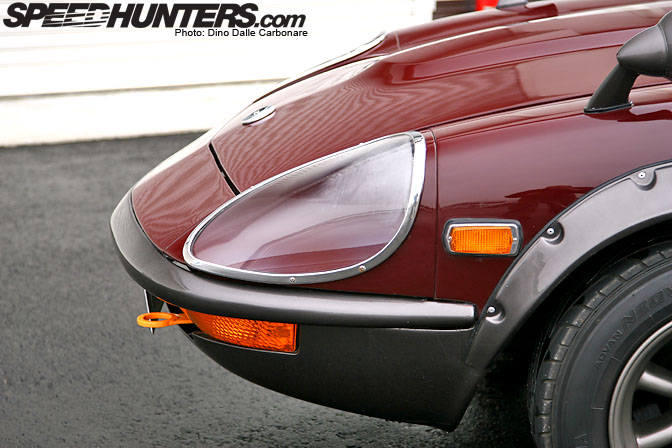 …as well as the more protruding nose with acrylic covers draped over the headlights.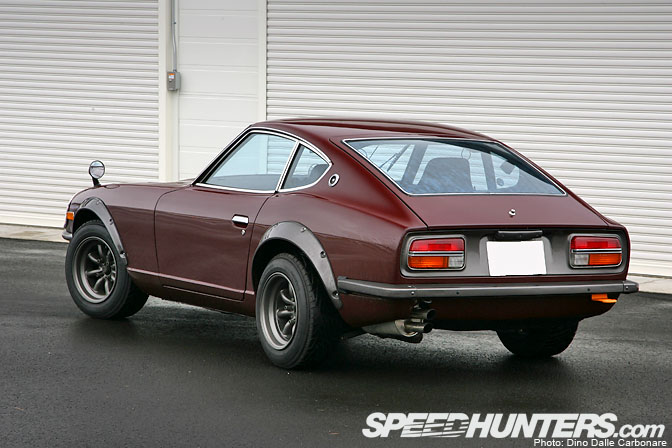 TA-Auto did a super job in restoring this great Japanese classic by keeping the body as stock as possible for that authentic look.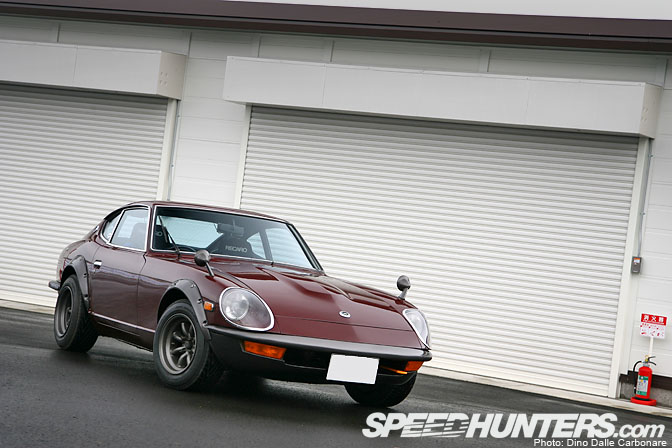 Even the ride height looks stock despite the dampers being more performance oriented items.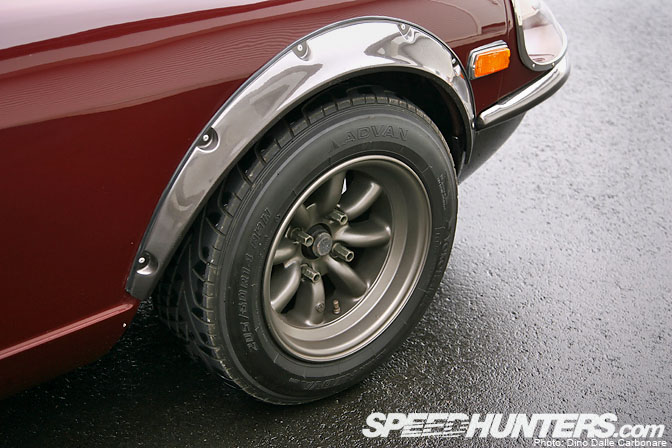 The owner opted for a set of 14-inch RS Watanabe wheels wrapped in a set of sticky asymmetrical Yokohama Advan Neova AD05.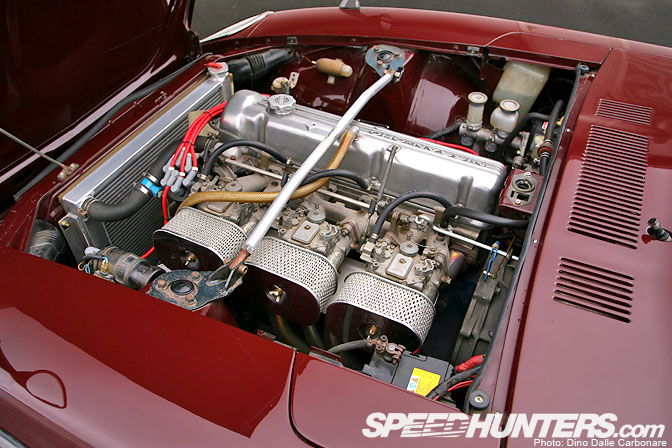 TA-Auto went to work on the single cam L24 engine modifying it extensively to make it perform to its fullest potential. A forged bottom end has bumped capacity to over 2.5L…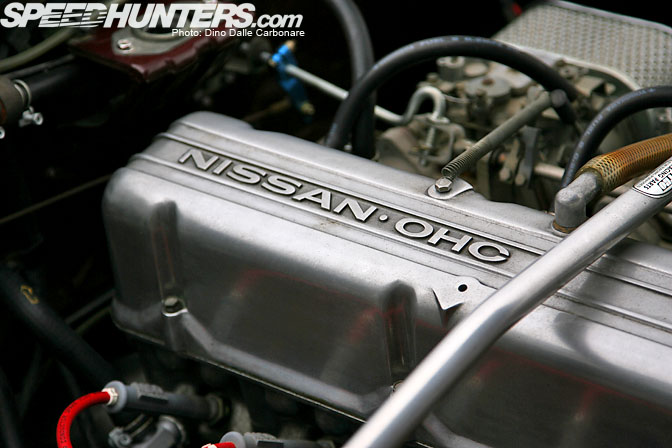 …while a lot of time went into helping the head breathe better. Larger Mikuni carbs provide the necessary fuel.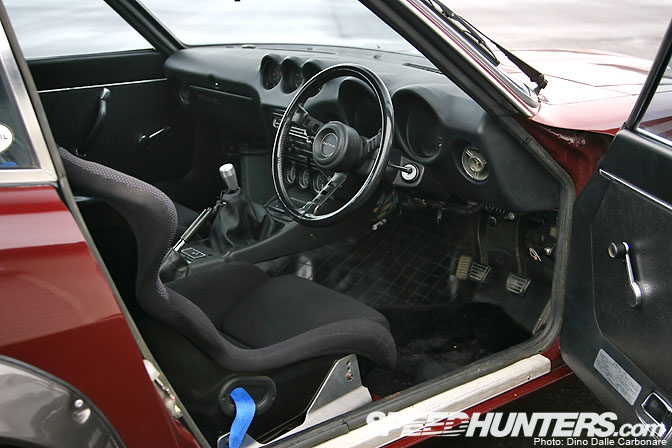 Even if the car may look like a classic the performance and handling is on par with sports cars of today so the seats have been upgraded to full Recaro buckets.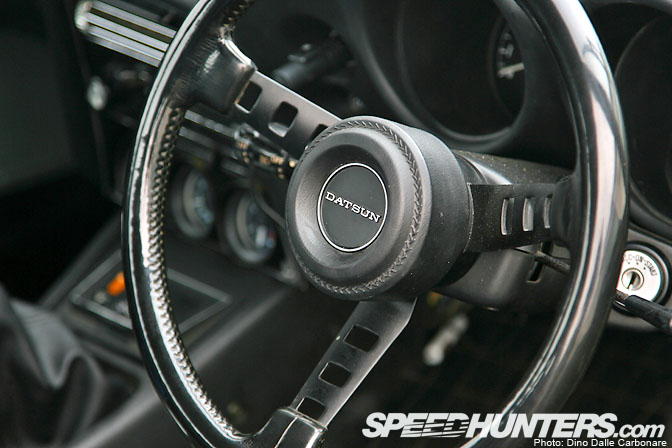 The original steering wheel.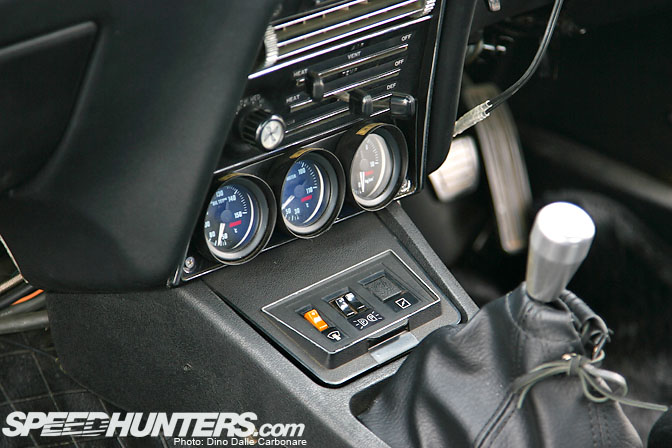 A triplet of Omori gauges have been installed to keep an eye on oil and water temperature as well as oil pressure.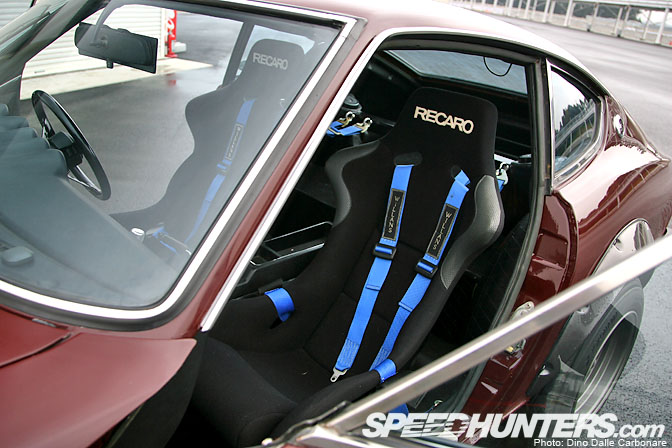 Willans harnesses keep you strapped down through the twisty bits!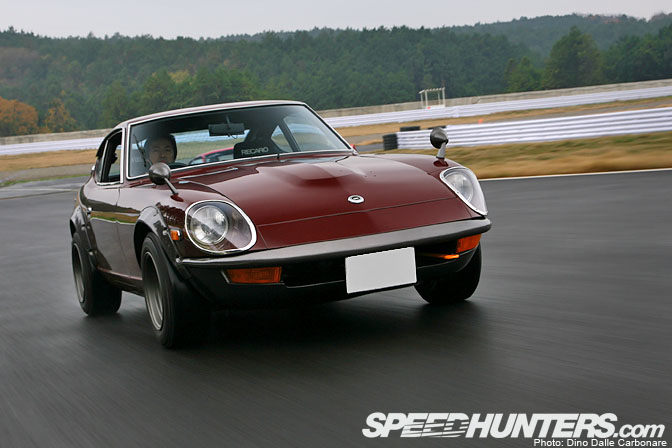 The owner was kind enough to let me have a few hot laps in his pride an joy around the very technical Sodegaura Forest circuit. To familiarize myself with the car I first took it easy, giving the engine and driveline time to gradually warm up. Then came the surprise. I stepped on the accelerator and was rewarded with a big wallop of torque, which for such an on old car really surprised me. The tuned straight six felt relentless in its delivery revving smoothly all the way to the screaming 7,000 rpm redline. I couldn't believe I was driving a close to 40-year old car, it felt so responsive, so alive something someone that has driven an older car like an AE86 would know something about. And it's exactly what the 240ZG felt like, a slightly bigger more grown up version of a hachiroku, something I discovered coming out of one of the tight hairpin bends at Sodegaura, as the LSD locked and sent the rear end in a smooth and progressive slide. I feathered the throttle to keep the slide going while my arms were busy dialing in opposite lock. In no time I was getting the tail out exiting even third gear corners thanks to the wet conditions, the car communicating so well from each of its controls. This ride was a real eye opener, reminding me just how much fun and satisfying light older cars are to drive. Simplicity rules!
-Dino Dalle Carbonare