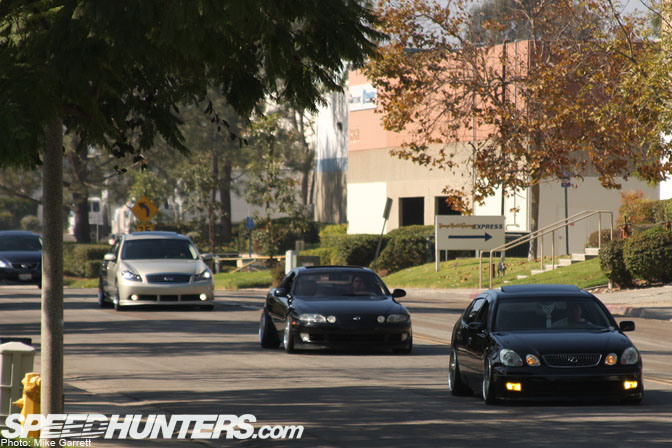 Have you had enough coverage of slammed Japanese luxury cars yet?
Hopefully not, because here's some more photos from Sunday's VIP
Festival held at Autofashion USA in San Diego. Personally I was pretty excited for this event, as I was itching to get my first real VIP car fix since moving back from Japan in the spring.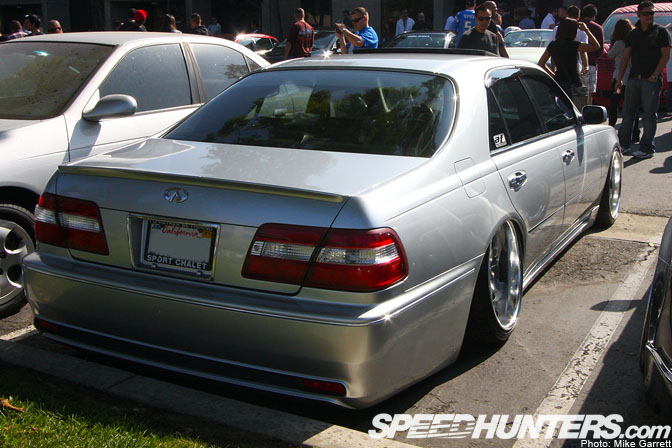 Sure, you can flip through the pages of VIP Car or VIP Style at the
local Japanese book store, or look at cell phone pics from Japan on the
internet, but nothing beats the real thing!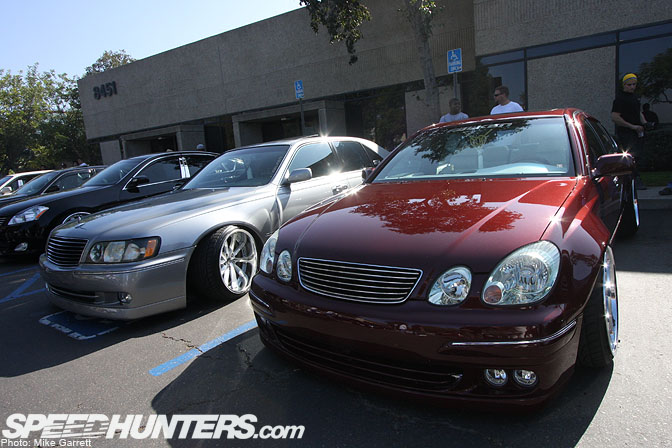 This flared Lexus GS is one of Autofashion's recent projects – again setting the bar for what a VIP car can be. When the VIP movement first kicked off in the states, you'd see mostly bolt-on affairs with wheels, suspension and aero parts. Now a lot more custom-fabbed cars with one-off parts and heavy custom work are popping up, just like in Japan.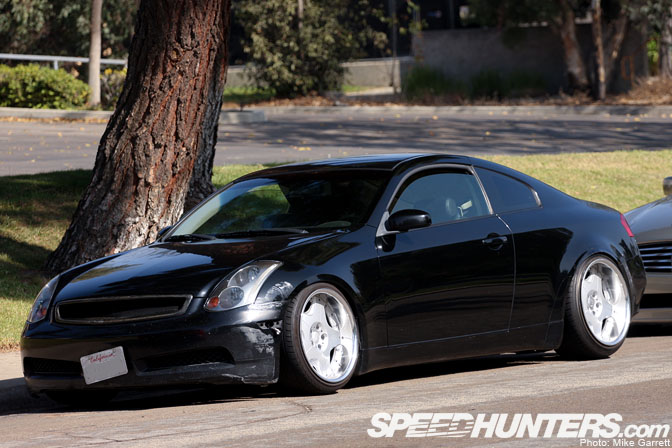 Japanese builders have more luxury cars to work with than the handful of Toyota and Infiniti models sold in the USA, but American VIP fans have taken to applying the style to non-traditional cars like the V35 Skyline (or G35).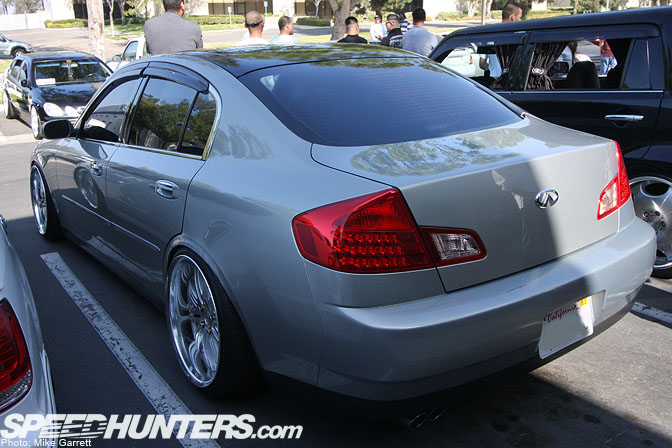 Another G35, this one a V35 sedan with a stock body and aggressive wheels. Simple and effective.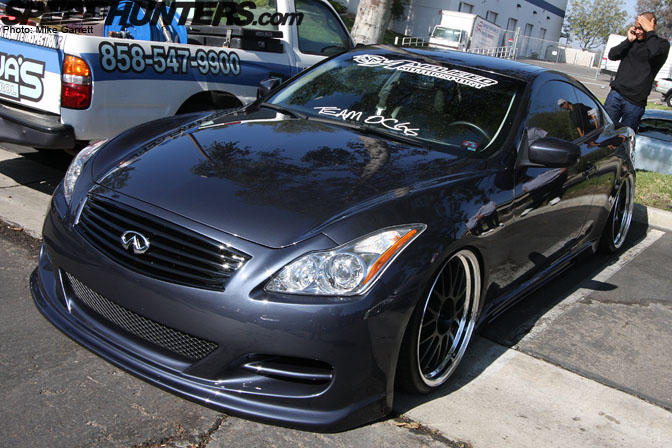 And a V36 coupe, bagged and sitting on the ground. I guess something like this would be termed "sports-VIP"?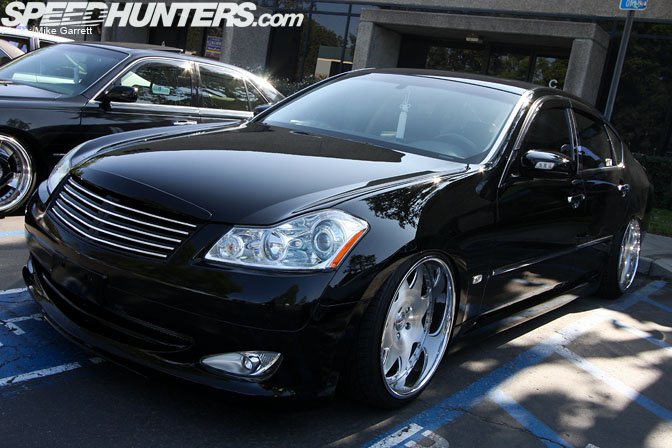 Meanwhile the larger Infiniti M45 (or Nissan Fuga in Japan) is considered to be a more traditional VIP car. I can't wait to see what builders do with the next-gen Infiniti M/Nissan Fuga!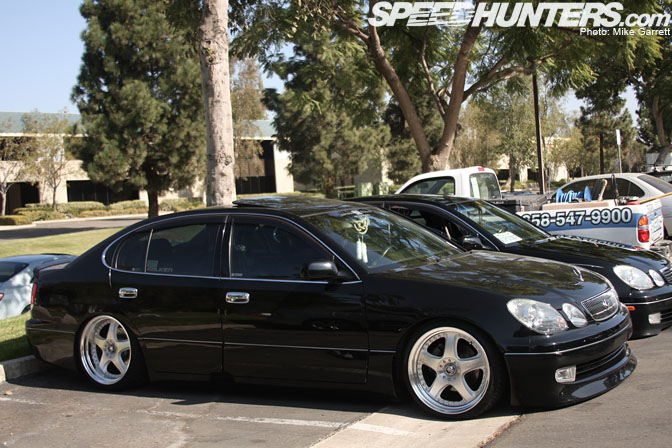 No matter what sort of trends pop up among VIP guys, a classic Junction Produce equipped JZS161 in black will never get old.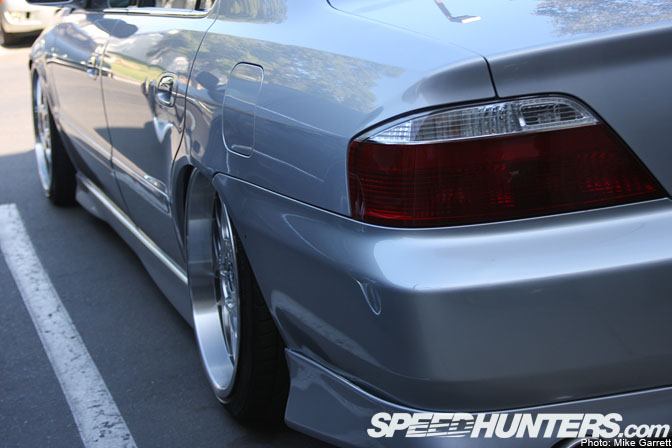 Can you tell what kind of car this is? Yep it's an Acura TL, or Honda Inspire as it's known in Japan. Again, it's cool to see something besides just Lexus and Infiniti.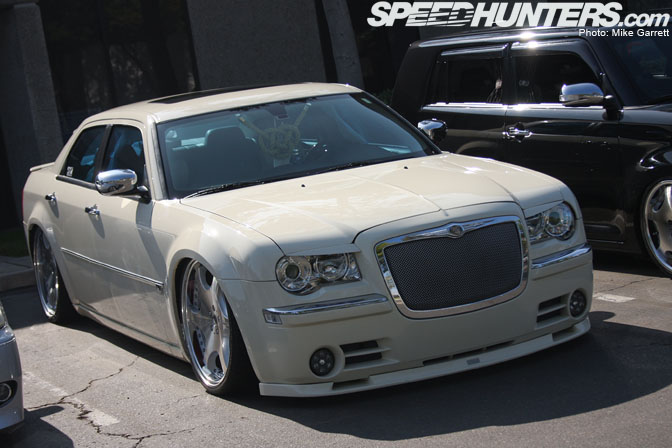 And on that note, another shot of the white Chrysler 300C I mentioned yesterday.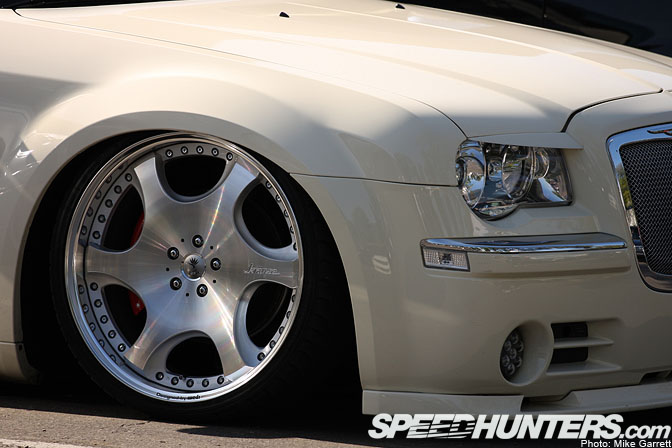 I'm a huge fan of Japanese-American hybrids, so this Chrysler really did it for me. Check out how sexy the car looks slammed over Weds Kranze Bazreias.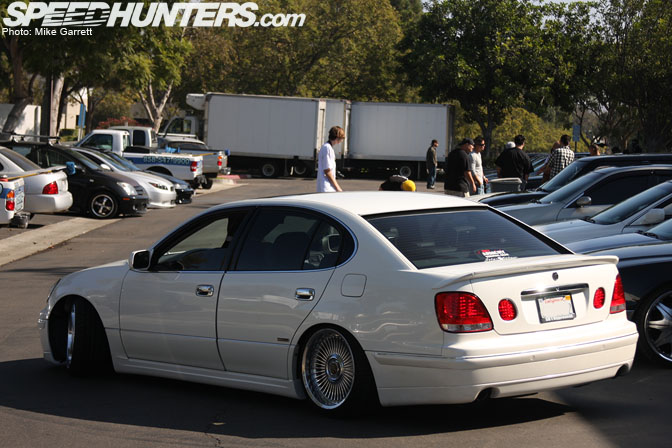 This white Lexus GS was rolling up just as I got to the meet.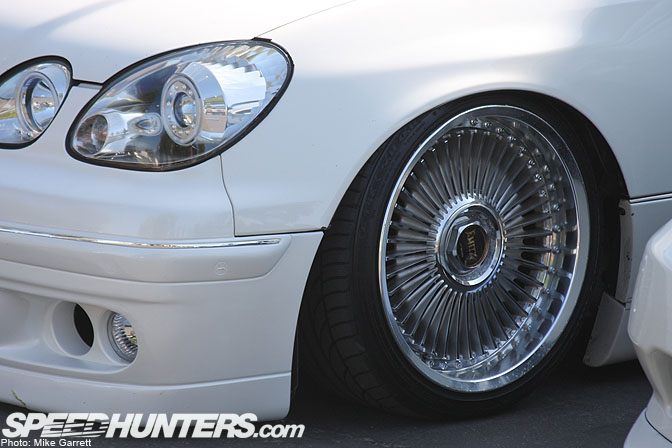 You gotta love the "neo-lowrider" look of the long-discontinued Work Emitz wheels. Of course it also helps that the car's in full low down mode.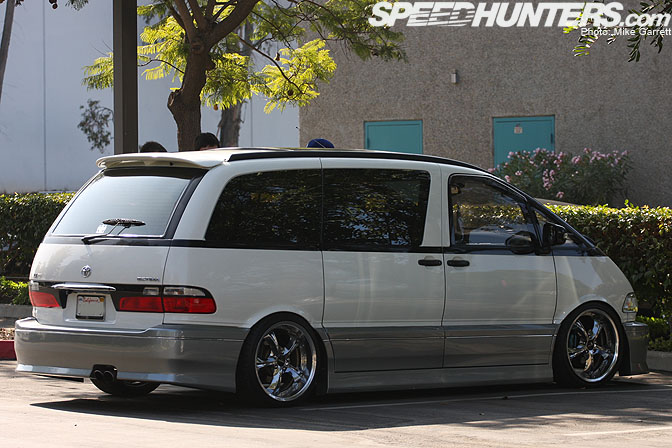 There we go! This Toyota Previa (Estima?) was hidden away in the parking lot next door.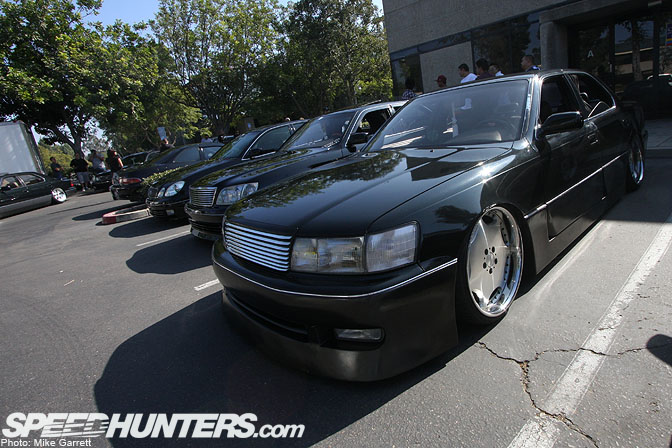 The "original" VIP car, the UCF10 Toyota Celsior or Lexus LS400. Toyota spent billions of dollars designing this car in the late '80s, and you still see them regularly – whether in VIP form, or dead stock being driven by old ladies on the street.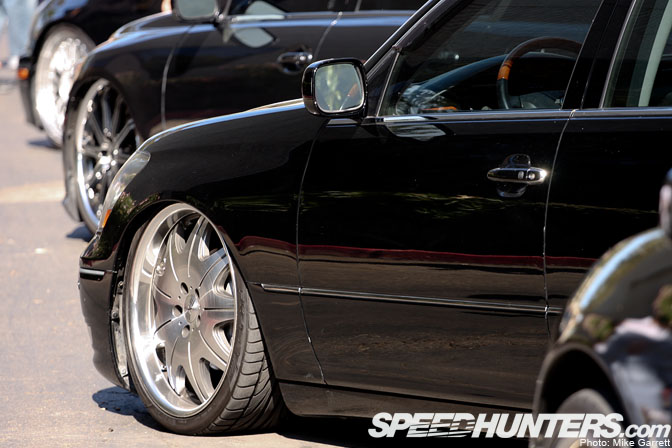 That concludes my general coverage of the Third Annual Autofashion VIP Festival.
Next up, some Car Spotlights from the event!
-Mike Garrett