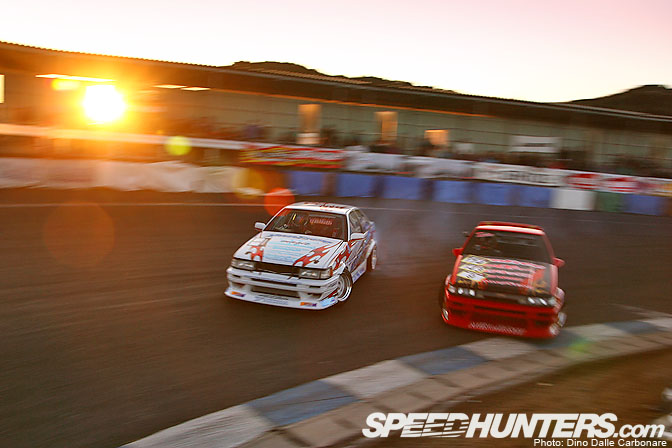 As the sun set early on Tuesday afternoon the Super Class of MSC got down to the final battles. Here are the two Run Free AE86s flying past the apex of the judged corner, Yamashita grabbing second position overall making him the winner of the East-Japan league with 52 points.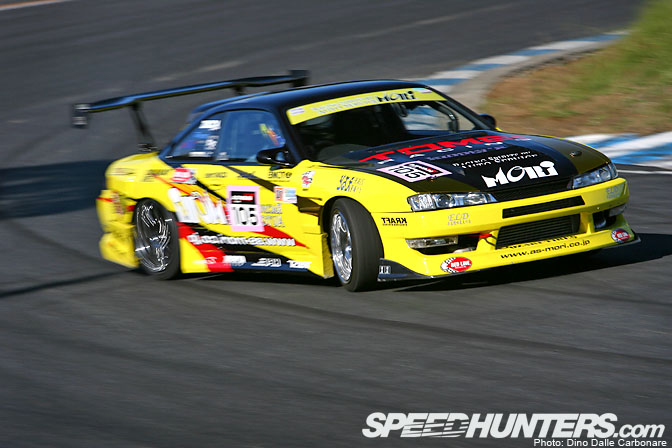 This is one car I haven't seen before, built by Auto Service Mori, a respected tuning shop well known for building some pretty powerful track cars. I've been meaning to drop by their workshop in Atsugi for some time to check out their S15 time attack car. One to add to the list!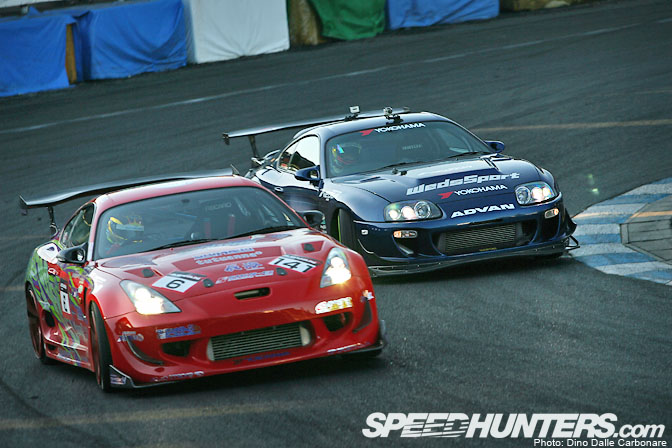 I grabbed this shot on the penultimate lap of the Grip class race, where Matsui in the Guild N One Supra had just managed to overtake Orido.  They were both pushing hard, with their externally gated turbines (T78 for the red Supra, T04Z for Orido's car) screaming away as they came charging out of the corner exit all crossed up.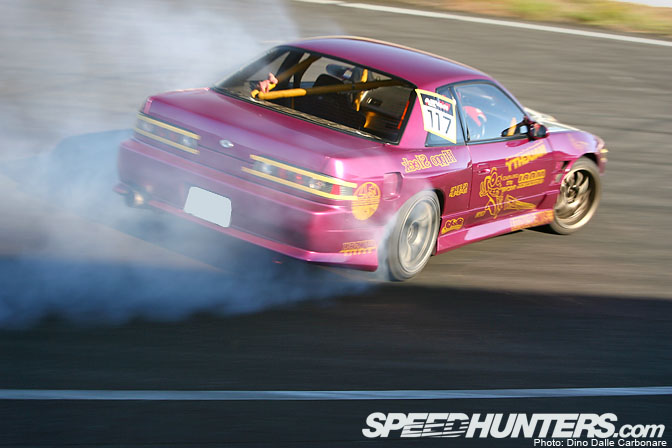 As I made my way back to the track after taking a closer look at the Sexy Knights FC3S from the previous two posts, the beginners were out doing their thing…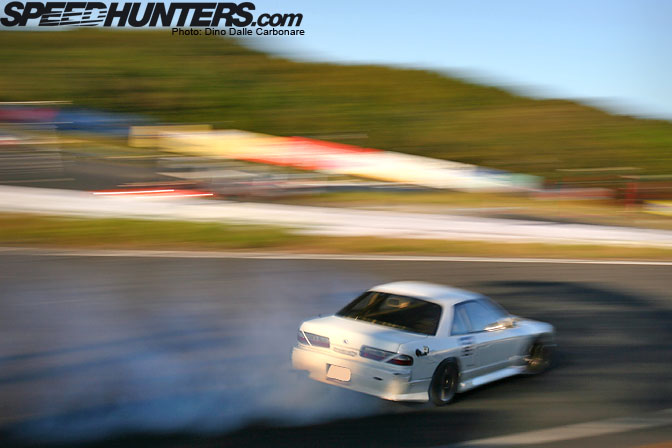 …leaving me pretty surprised at how high their level really was. A few years ago beginners were just that, guys with hardly any car control slithering around the track without much precision. But nowadays the overall level is just so damn high even the entry-level classes put on a great show!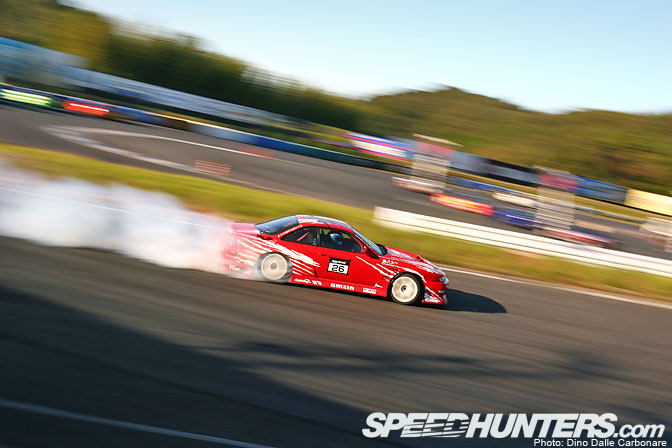 With time they can all progress to the higher ranks, building up their cars, getting more power and learning to be more aggressive with their lines. A few comments on the previous posts asked me how the Japanese can have all this money to spend on cars. It comes down to dedication, drifters aren't exactly well off, far from it in fact, most of them are driven by their passion, which pushes them to work hard and spend what they can on their cars…and tyres! Trading parts between friends, digging through second hand parts shops like Up Garage and of course searching through the thousands of listings on Yahoo auctions allows these guys to keep their cars going. Working on your own car also helps to save money, so it's not that they are all wealthy, they sacrifice a lot for their hobby.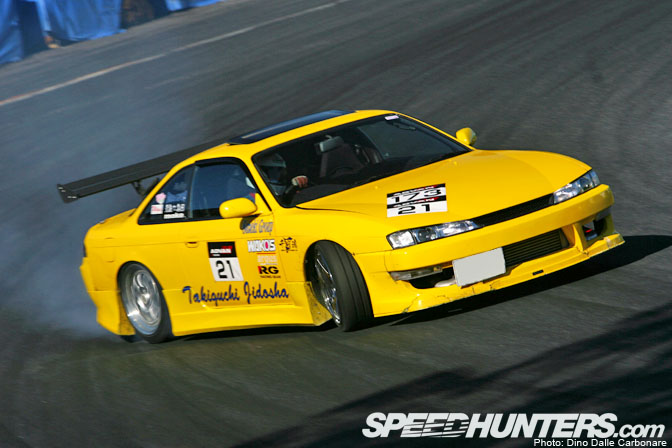 The Takiguchi Jidousha yellow S14 was looking particularly mean with its yellow paint job.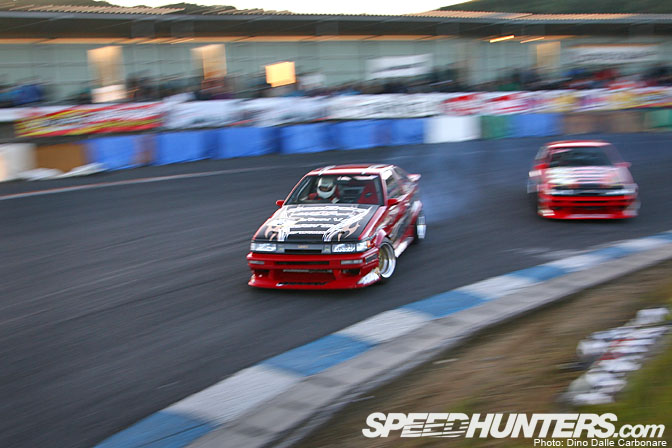 The battle of the Run Free Levins!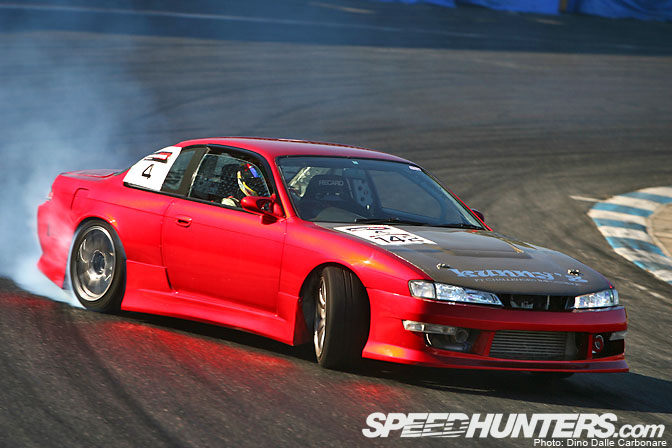 Kunny's candy red/orange S14, this time in action.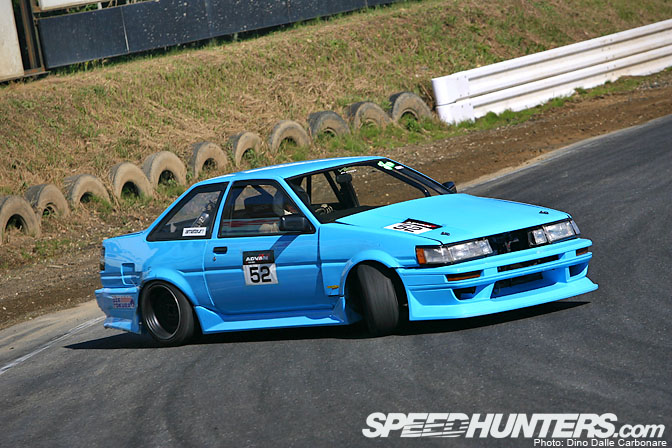 Here is the light blue AE86 from yesterday's post, this time in its natural habitat!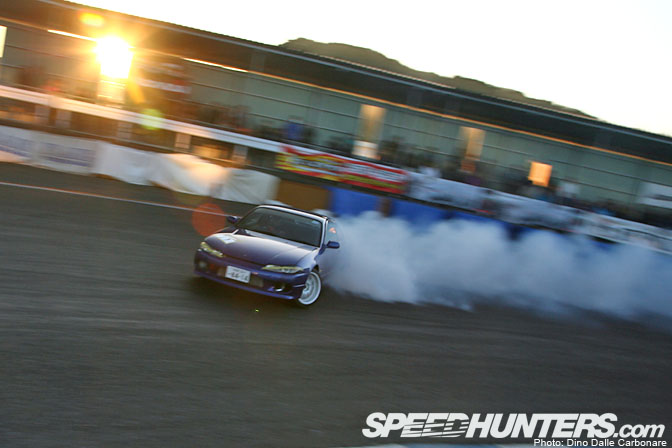 Nakatani-san of Garage LFW managed to come in 5th position in the Super Class, grabbing 5 points. I will be shooting his pink RB25-powered S14 once it's all fixed up.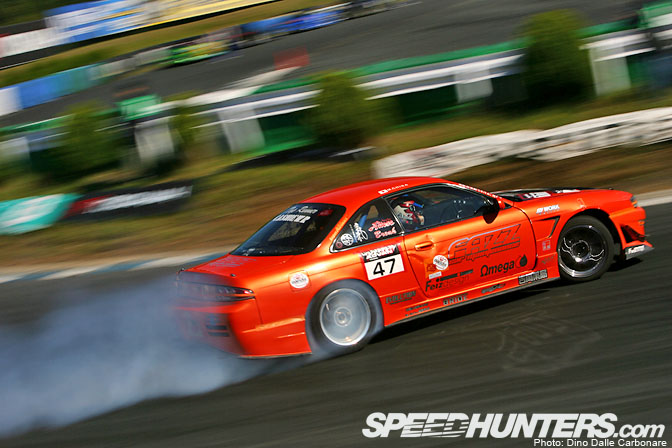 Yet more candy colors!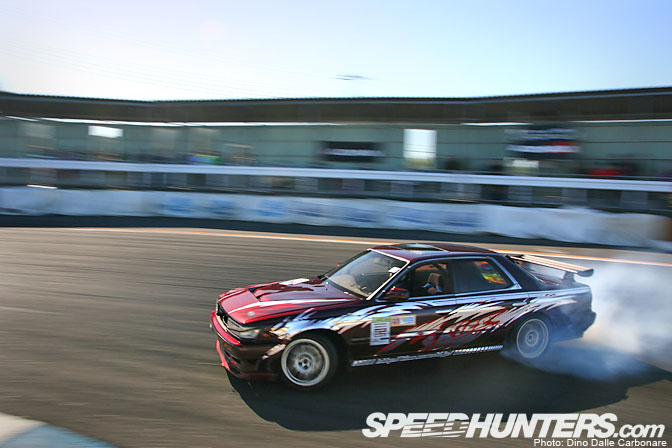 Yes that is an R34 GT-R rear spoiler on this C33 Laurel. No RB26 under the hood however!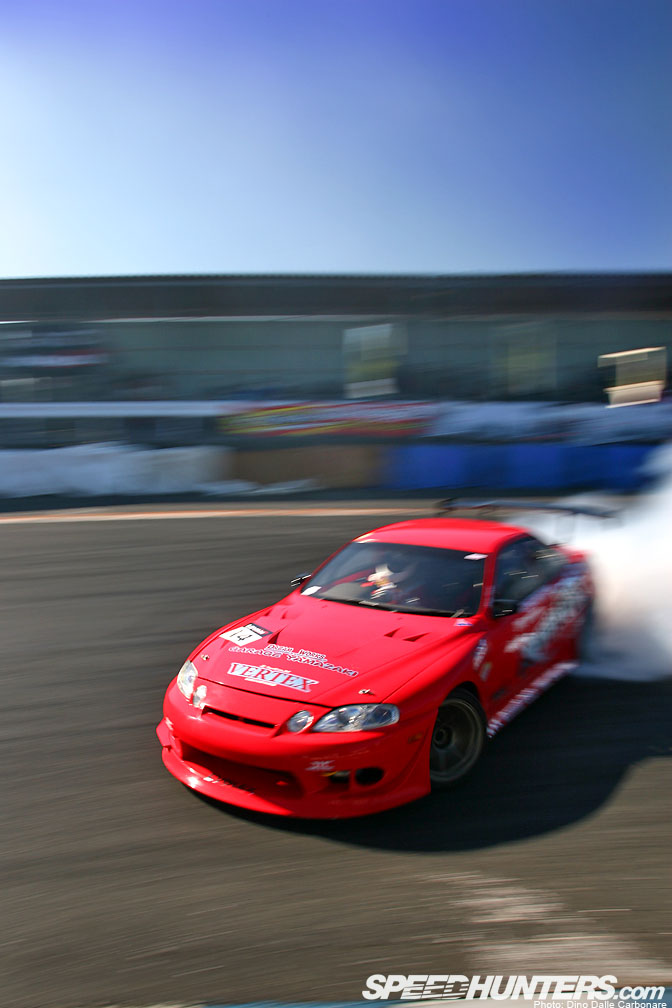 After spending some time with Ueno at T&E last week I have developed a newfound love for the Z30 Soarer. You really can't go wrong with the big Toyota coupe can you? Especially wearing a full Vertex kit like this one from Garage Yamazaki!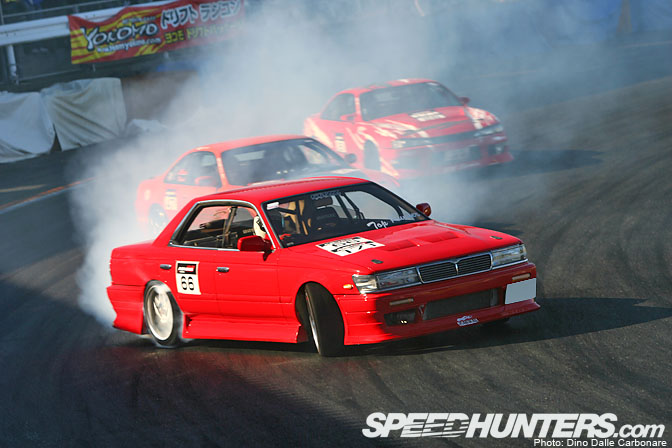 The triple drift is what differentiates MSC from any other drift championship and, compared to when it all got started a few years back, participating teams are really beginning to get the hang of it…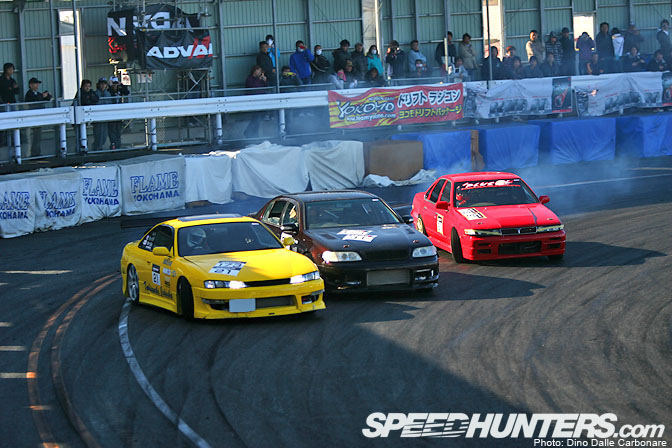 …giving the crowds yet another spectacle to enjoy.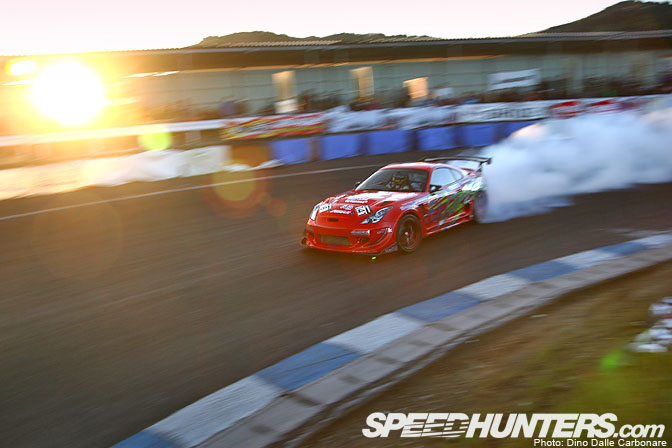 Matsui and the setting sun.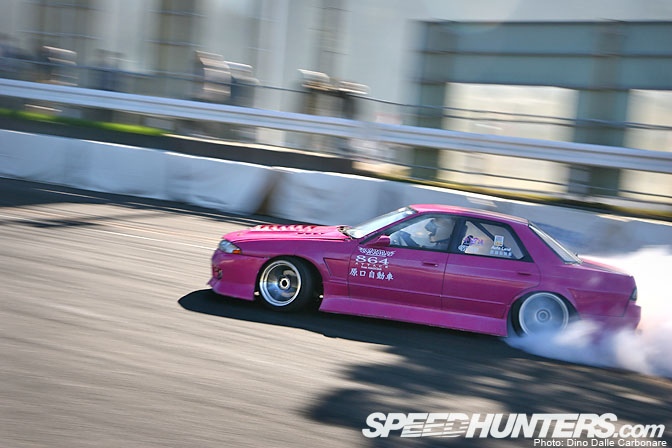 Some of you wanted to see more Team Magician cars, well here you are!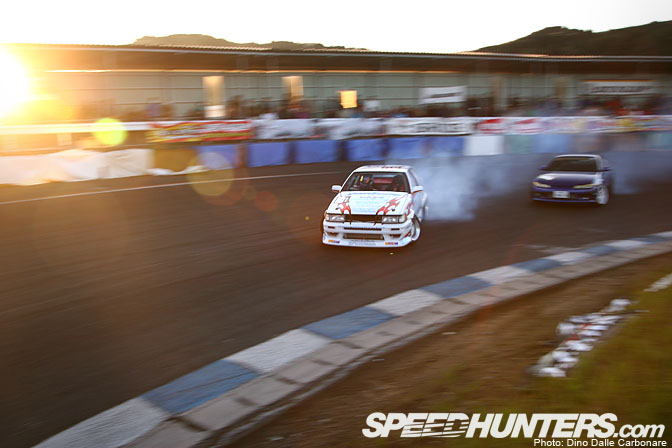 Yamashita's day ended with some mechanical problems following a bit of a contact with his Run Free team mate Mineota in the semi final. He wasn't able to get the car fixed in the 5-minutes allowed so Takamiya, the "Magician," grabbed the first spot.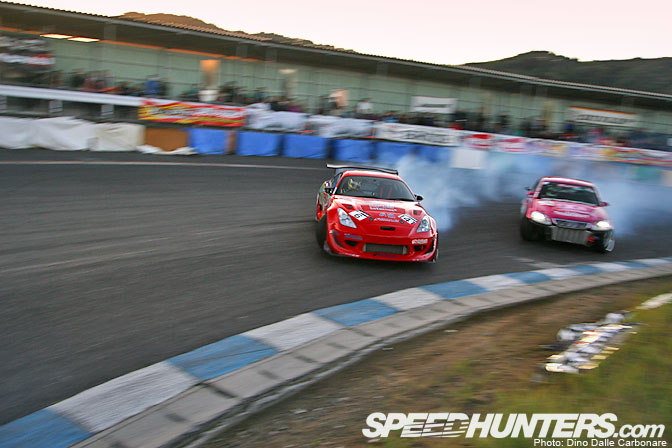 I have to say I really enjoyed covering MSC at Honjo and Mobara this year, I found the whole series to have a very open and friendly atmosphere and I commend them for bringing competitive drifting across the country. More from MSC next year!
-Dino Dalle Carbonare