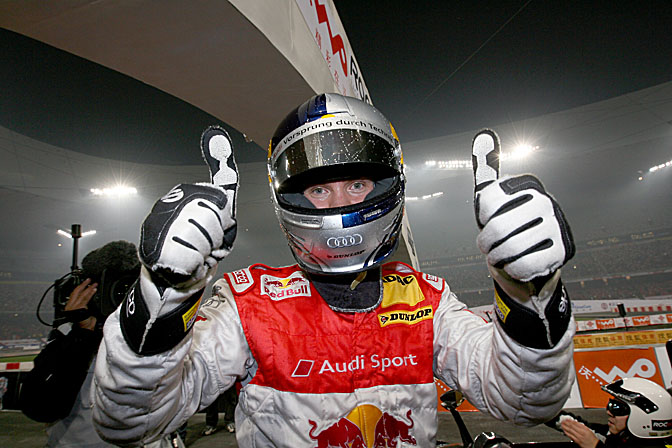 The picture is worth a thousand words, Mattias Ekstrom has won the Race of Champions for the third time, 2009 joining his successes in 2006 and 2007. In the final he beat Formula One legend Michael Schumacher.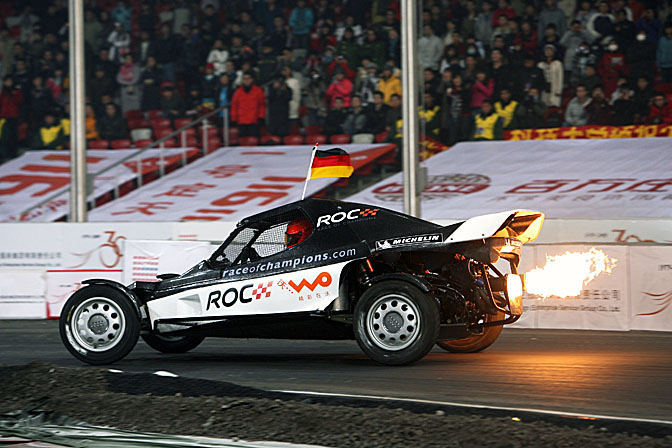 Ekstrom and Schumacher had fought their way to the final despatching the likes of Jenson Button and Sebastian Vettel along the way.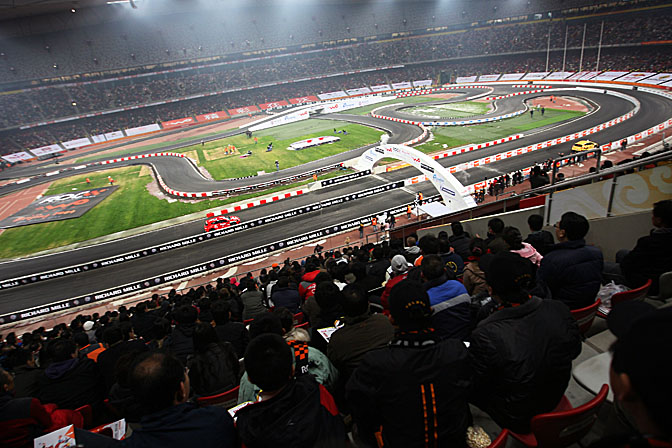 There was a packed crowd at Beijing's "Birds' Nest" stadium despite the wintery conditions.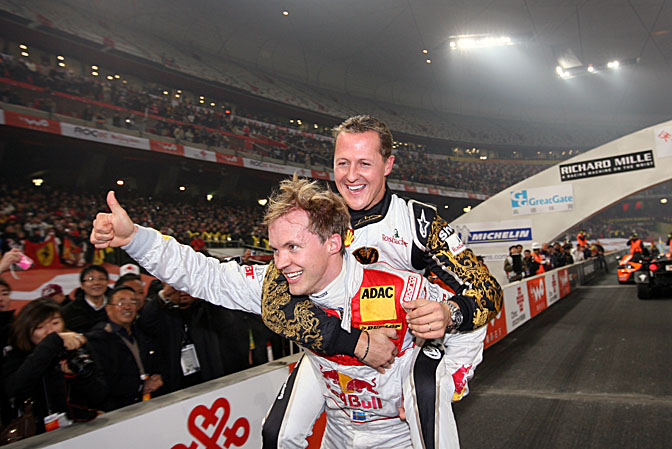 On the night Ekstrom was unstoppable, even by Schumacher although I am not sure about this victory celebration.
Full report later.
John Brooks