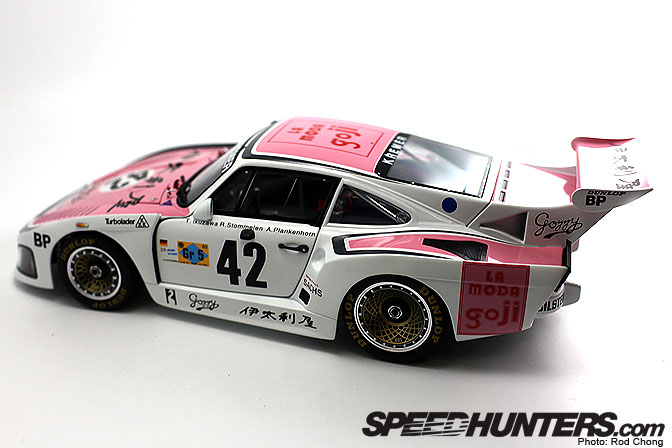 Ergh… it seems that each time I go to Wilkenson's I find an
increasing amount of items to dump my hard earned cash into. I'm
frothing at the mouth for the Autoart Super Silhouette Skyline, but
this True Scale Miniatures 1/18 Kremer K3 die cast is also making me crazy with desire.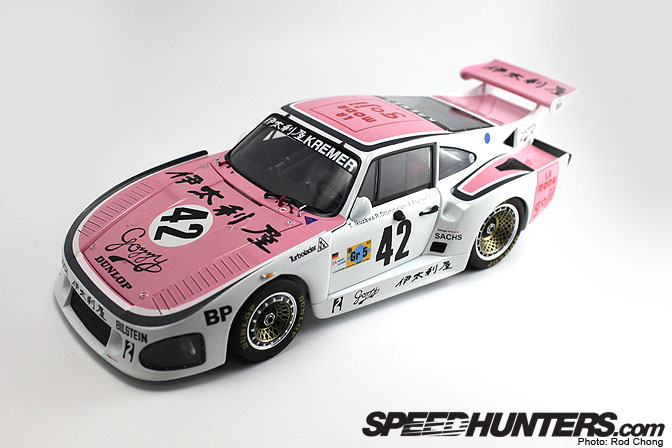 The Porsche 935 is absolutely my favourite racing car of all time, and the Kremer K3 is one of the most exciting of the variants to hit race tracks around the world in the early 1980s.
True Scale Miniatures has released a few different 1/18 K3s in the past few months. This is the K3 driven by Tetsu Ikuzawa, Rolf Stommelen and Axel Plankenhorn that failed to finish the 1980 running of the Le Mans 24 hours.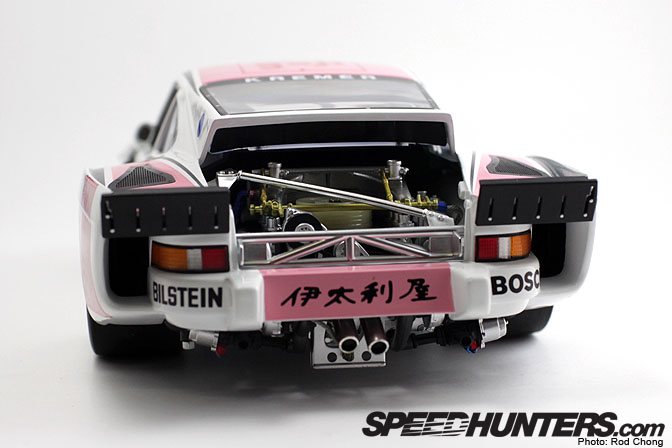 Like the Skyline, this is another pricy model, but it's jam packed full of features so is definitely worth the money. Production is limited to 1500 pieces, so perhaps it's also a good investment for future collectability.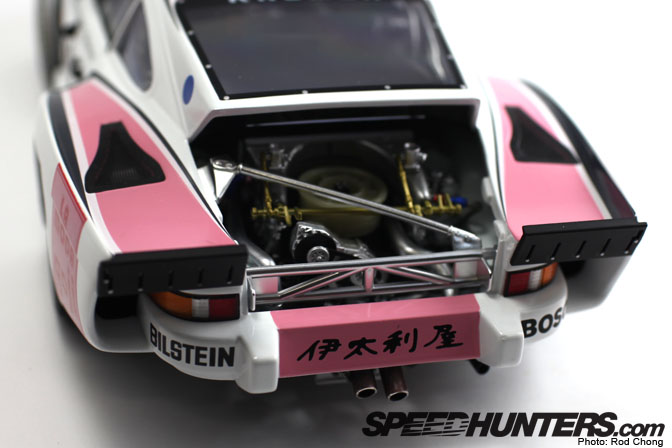 The 3 liter air cooled twin turbo flat six engine is fully detailed.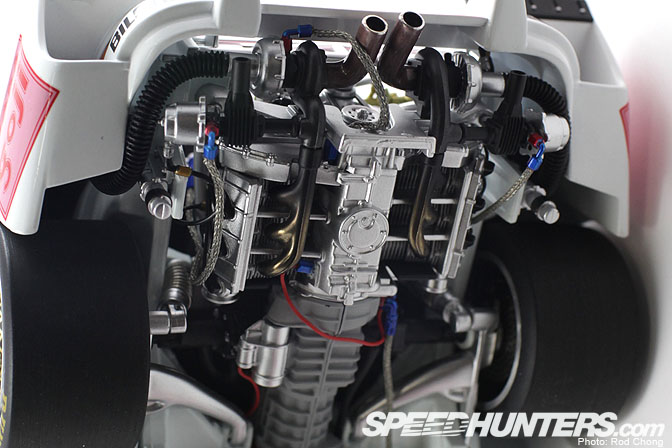 Flipping the model over gives you a moment to really appreciate the workmanship. Check the braided hoses and the discoloured headers.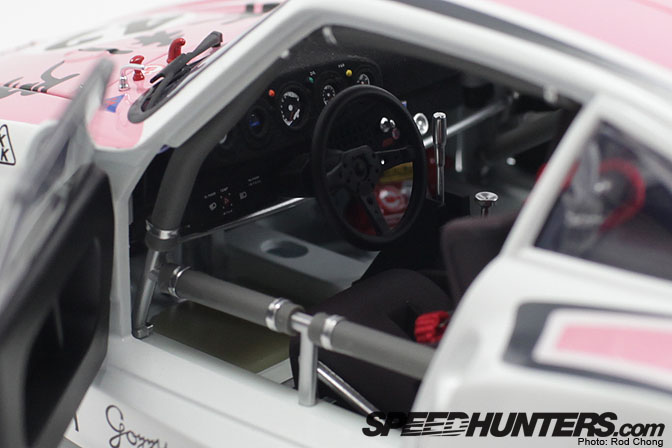 Here's a shot of the cockpit.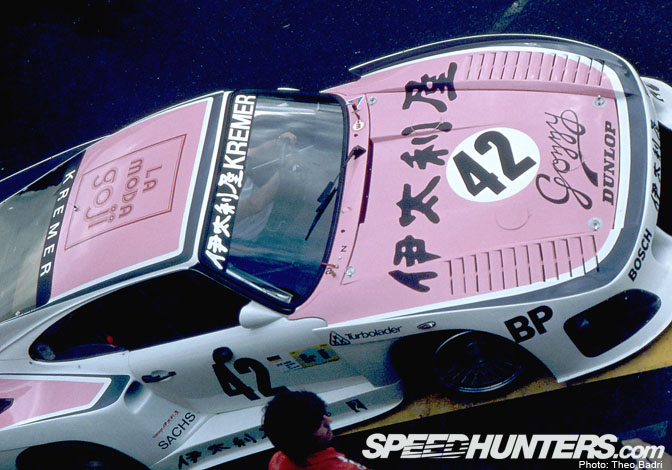 Although this car didn't finish the 1980 Le Mans race, it did line up third on the grid, and must have been a favourite to take overall honours that year.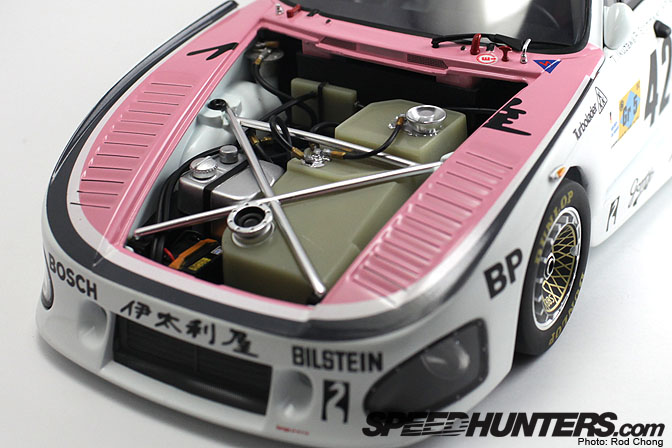 Particularly impressive is the replication of the front boot, especially the materials selection for the plastic tanks.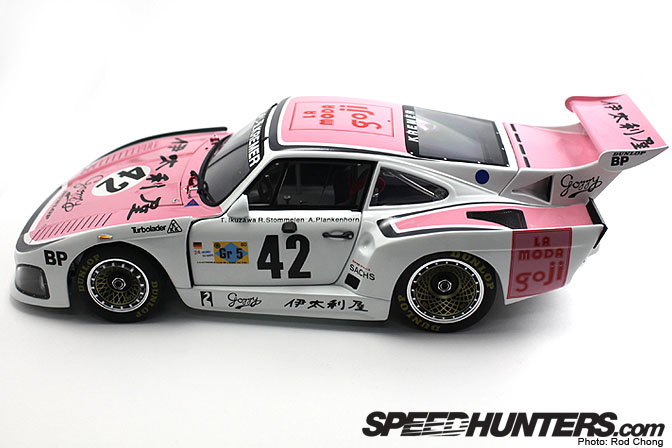 Up until this moment in time, there haven't been many 1/18 scale Group 5 models available, so my bank account has escaped relatively unscathed. But if large scale models of this quality and type continue to be released, I'm going to need to start emptying my wallet!… M-U-S-T H-A-V-E N-O-W!!!!
:R
Wilkenson's K3 internet order page