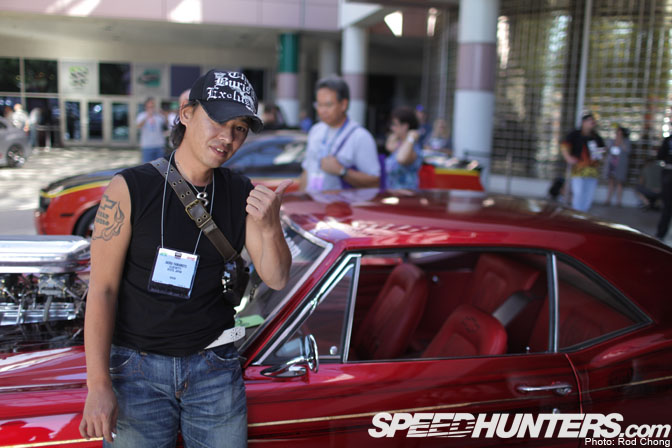 After reading John Leigh's blog earlier today about his Top Secret-built Infiniti, I figured I'd follow up with a similar story, yet in reverse. While John was able to have his JDM tuner car displayed at Tokyo Auto Salon, Akira Yamamoto of Kyoto, Japan had his prized '67 Camaro displayed last week at the SEMA Show. There's been tons of Japanese-built vehicles shipped stateside for a variety of reasons, but this is the first American muscle car that I can recall. As we walked around SEMA last week, I immediately recognized this car after seeing at Tokyo Auto Salon and in Custom Car, one of my favorite Japanese magazines.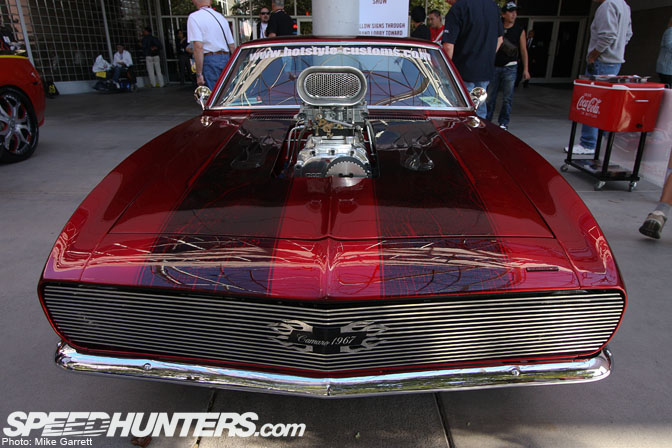 Unique story aside, this Camaro is one hell of a car. It combines elements of pro-touring, pro-street, lowriding, and even mini-trucks into one over-the top, yet extremely cool package. After dreaming of Camaros as a teenager, Akira finally got the chance to pick up his own when he reachd adulthood. The car saw drag race duty in Japan before Akira had Kyoto's Hot Style Customs rework the car into the crazy beast you see here. Oka-san from Hot Style came along on the SEMA trip to see what kind of reaction the car would get in the US, after winning numerous awards in Japan.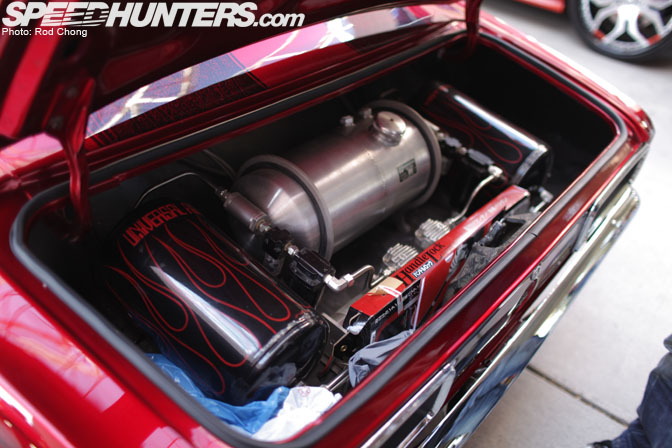 In fitting with this month's theme, the Camaro is dropped low on a Universal Air suspension kit.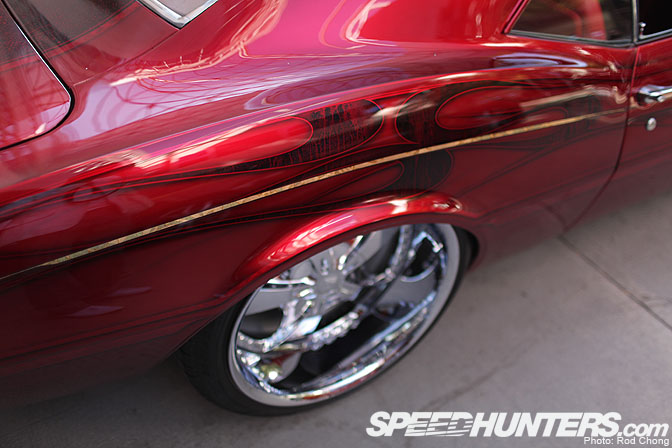 And there's the intricate custom paint work. Typically I'm not a big fan of wild paint like this, but somehow it just works on this car.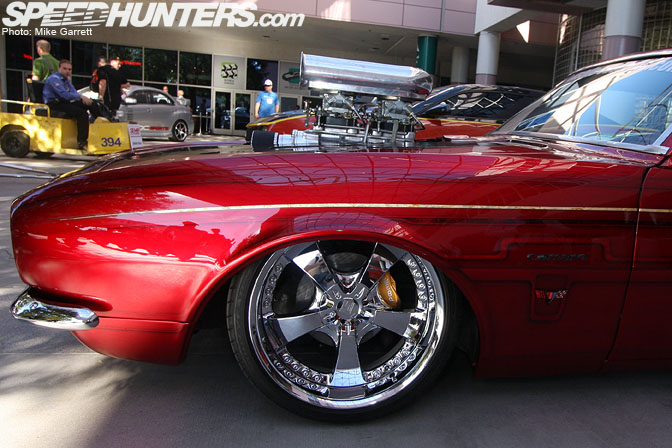 Up front there's a 383 Chevy small block with a fat blower popping out of the hood. Tucked nicely into the wheel wells are a set of 20" Work LS105's. Yep, Work wheels on a '67 Camaro…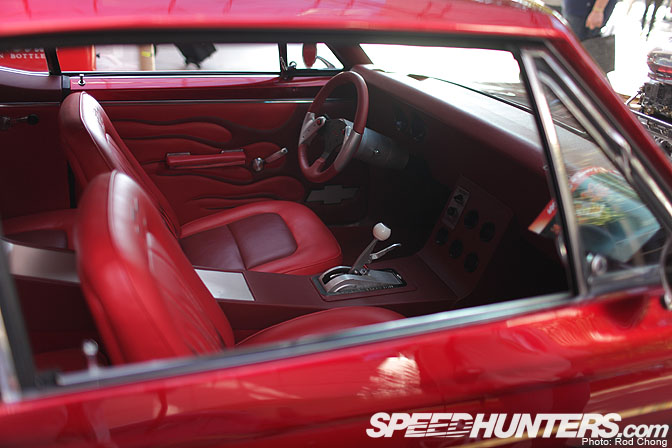 Oka-san did some heavy customization work on the interior, building a one-off dash with Dakota Digital gauges, and custom flame upholstery.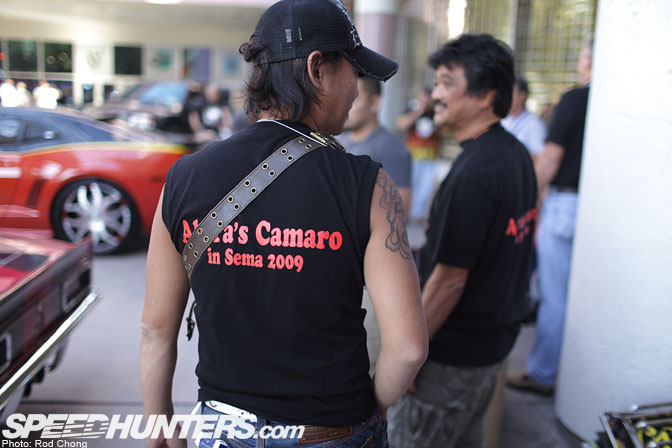 Both Akira and Oka-san were pleased to see us take interest in the car, especially when I used my crappy Japanese to tell them how cool I thought it was, and that I'd seen it in Japanese magazines.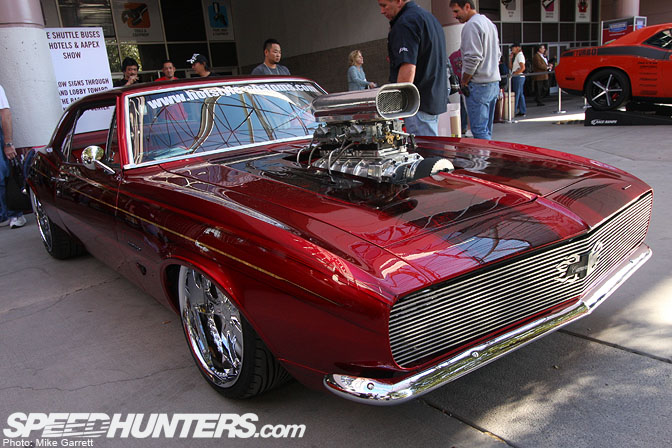 I'll finish with a quote from the brochure that Akira gave us about his car.
This is a 1:1 Hot Wheel. This is not the normal for customizing a Camaro, but this is what I wanted and to bring to the U.S. I love to drink and love my car, I will be at the SEMA convention drinking my beer and staring at her!".
-Mike Garrett