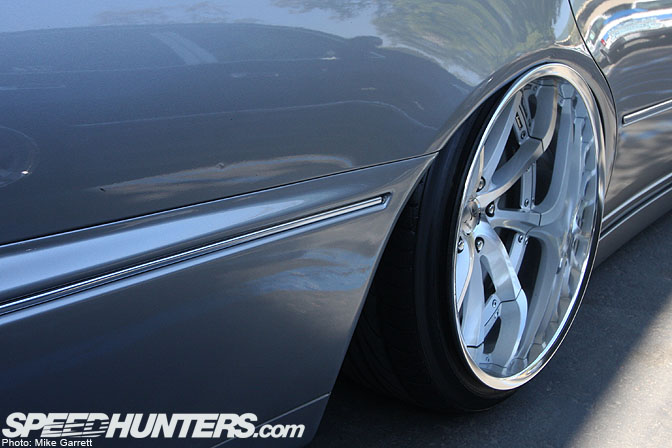 Four or five years ago, I was at the SEMA Show when I saw a black VIP Style Y33 Infiniti Q45 in the Falken booth. As I looked at the car, I was wondering what the hell it was. Surely it was some sort of JDM-only luxury car imported for the show. Only after a closer look did I realize it was a USDM Q45. Up until this point I'd never seen a modified Y33 in the flesh. With it's stock wheels and suspension, this model Q45 could almost be mistaken for a Mercury or a Buick, but as I found out, a few simple changes completely transform this car.
That brings to me this ultra-sexy Q45 I spotted at the Autofashion meet last weekend.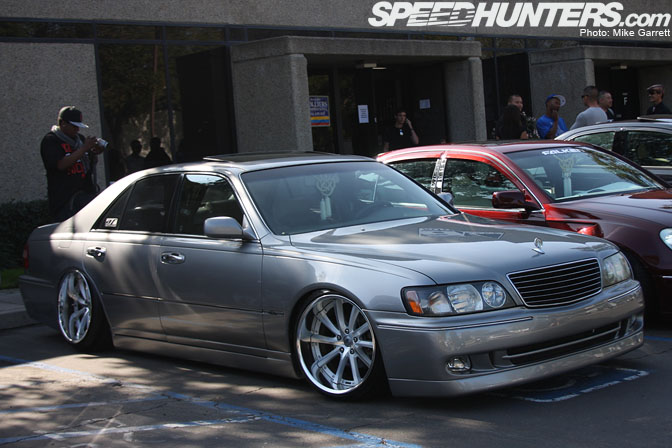 As I've mentioned before, VIP Style is all about the details, and this car is a perfect example of VIP done right. It's obvious there was a ton of research put into this build, and that's a great thing no matter what kind of car you're talking about.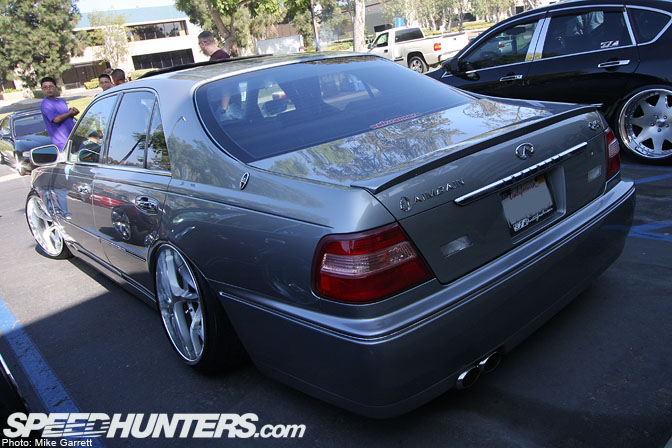 The car's Aimgain aero kit sets the bar for subtlety and style. The short rear overhang on the bumper gives the Q45 a particularity nice rear profile.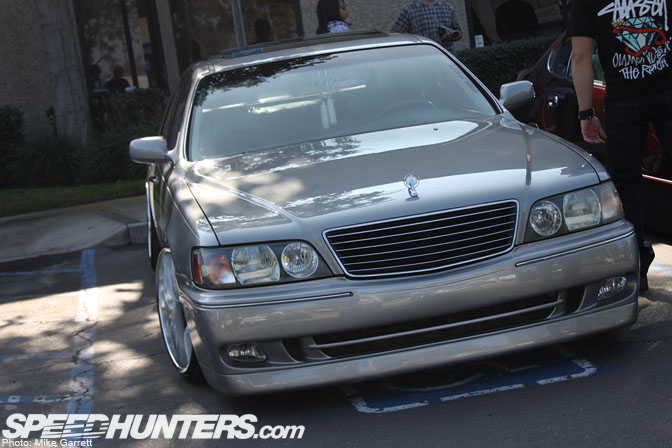 The car looks just as good from the front. Nothing is overdone, and everything flows together – including the grille, side moldings, and even the hood ornament.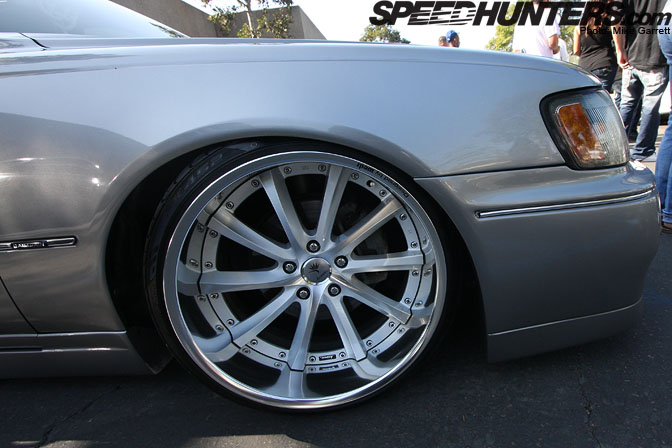 The perfectly-sized Weds Kranze Vishunu wheels are another big part of the formula here.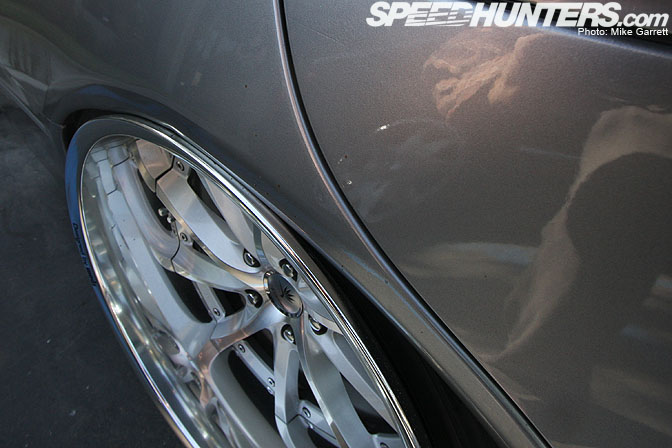 It clearly wasn't by accident that he fender sits RIGHT on top of the wheel when the car is dropped to its lowest setting. It's not tucking, and it's not poking…it's just right.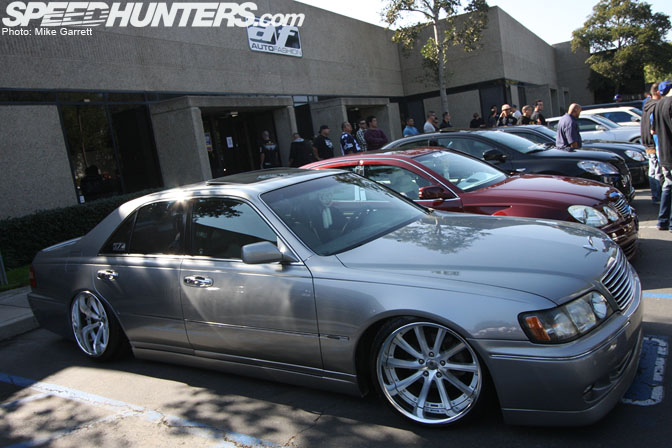 Whenever you see a car that you know will look just as good 20 years from now as it does today, you know the builder has done something right. I think that's definitley the case with this Infiniti.
OK, I'll stop now so you guys can go hunt your local Craigslist for a good deal on a Q45.
-Mike Garrett