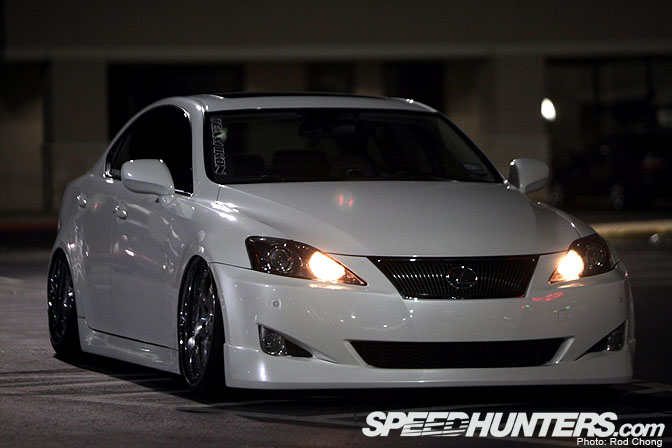 Well I'm glad the slammed BMW post from yesterday has gone down a treat… you can never tell with you guys are going to respond sometimes!
So here's a quick look at a car from the opposite end of the spectrum to the BMW… It's a good example of an USDM Air Ride VIP styled machine.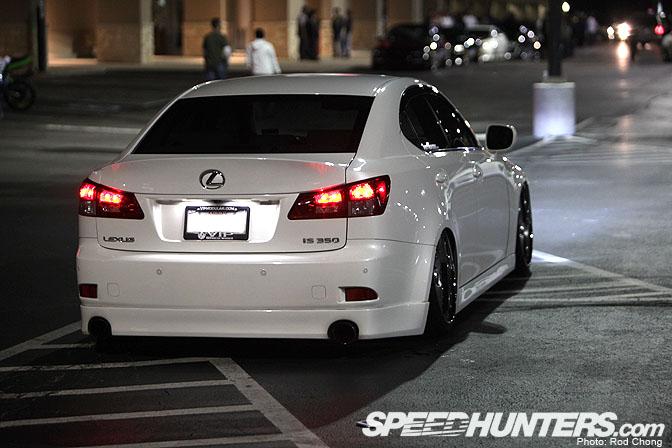 We spotted Vinh Vo's ground hugging Lexus IS350 last month at the Access Zero 42 car meet in Houston, Texas and instantly knew we had to move it to the opposite end of the parking lot for a quick photoshoot.
The first thing you'll notice about the car is the full air ride set up -in this case an Air Runner system. In studying this photo, we can also see a Wald Trunk Spoiler, IS-F Tail Lights and a Tanabe Touring Medallion Exhaust poking out of a Vertex Digna Rear Lip.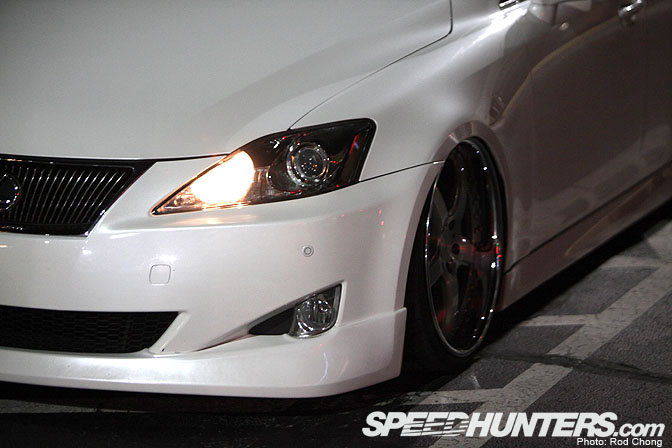 The front of the car has been also been updated with a Vertex Digna front lip (and side skirts), and 6000k HID lights.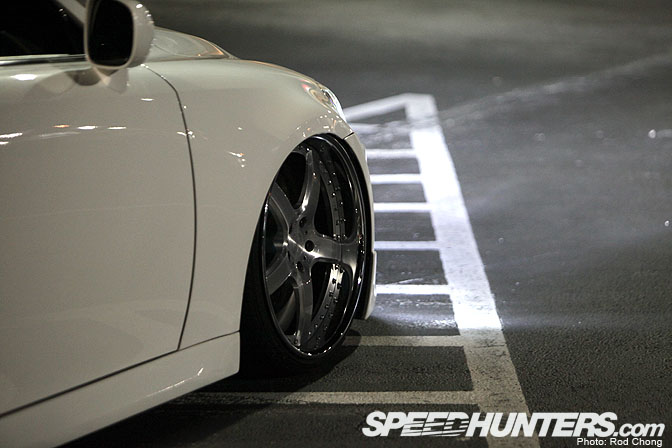 The wheels are 20" Vip Modular VR08s with billet center caps wrapped in Falken FK452s.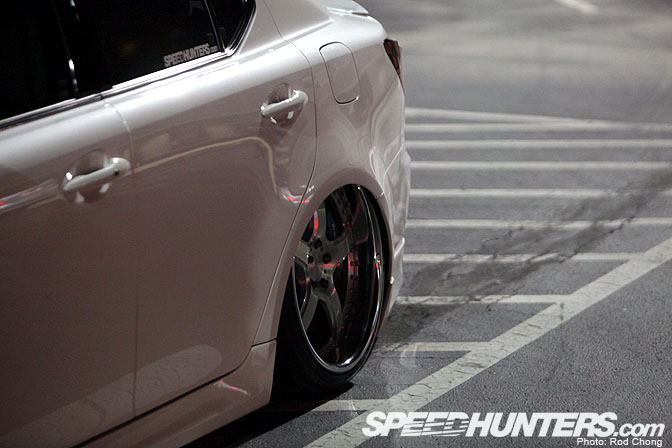 Wow look at that tuck! The rear wheels are 10 inches wide on 255/30/20s while the fronts are 9 inches across with 225/30/20 sized tires.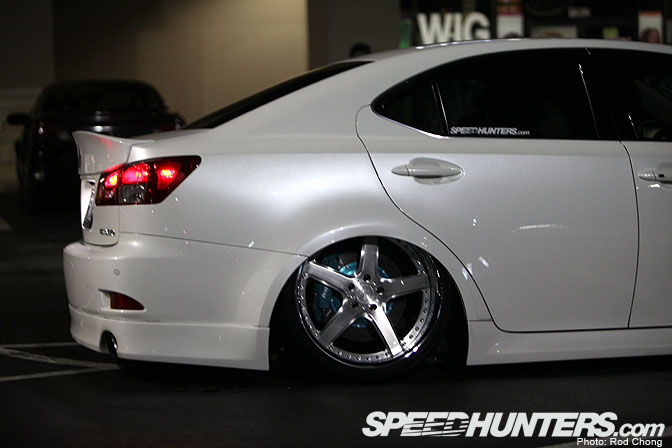 Interestingly, Vinh originally tried to fit wider rims onto the car but
they just wouldn't fit so he had to get the wheel lips redone to fit
the car.
The IS is also running handling and go-fast goodies as part of the build spec. Behind the wheel you'll find a Project Mu big brake Kit including 6 Piston front calipers, 4 Piston rear calipers, 2pc Oversize slotted rotors and teflon brake lines.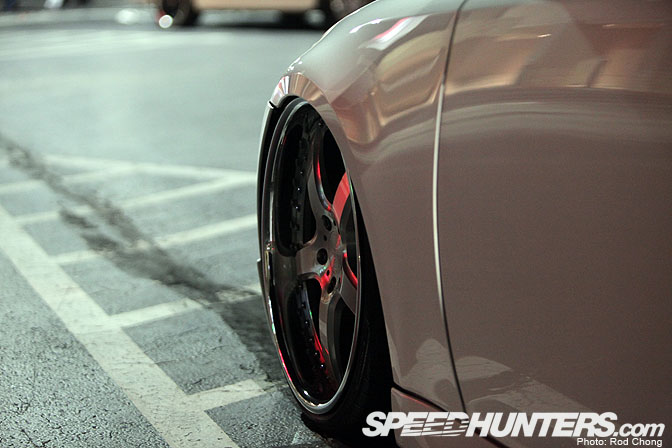 The Lexus' suspension system is filled with a full accoutrement of Fsport sway bars and and GTSPEC tie/suspension braces. I'm curious how these performance bits and the air ride system would work together. At a sporty ride height setting would the handling of the car be accentuated by the performance parts?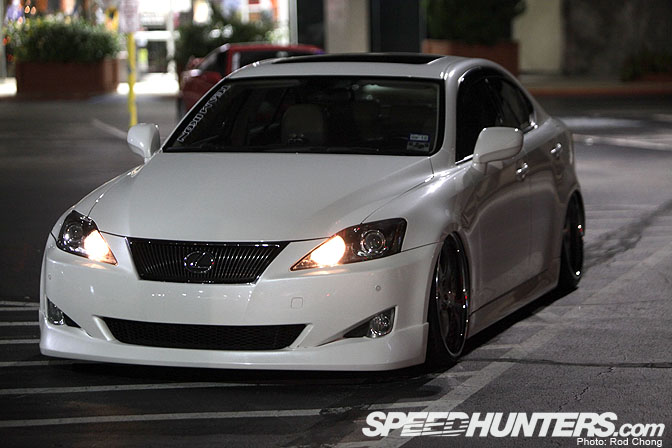 Under the hood the car has been modified with a Fsport Intake and Sun Auto Hot Inazma ECO, Hyper Gauss, Hyper Voltage System and Hyper Ground System parts.
Vinh is part of the Team Ikon crew BTW.
I also need to thank John Leigh from Access Zero for bringing the Speedhunters to Houston to shoot the scene there.
:R