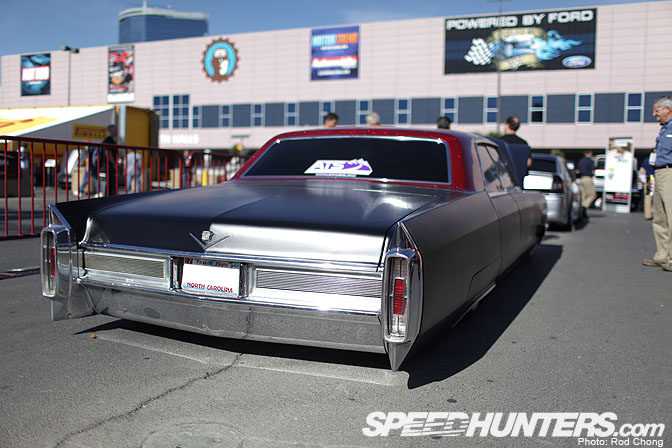 What's the difference between a low-rider and a custom? Can any of you answer this question? Is it the choice of wheels? Or air ride used instead of hydraulics? Or it is the type of scene that the car fits into that determines what you call it?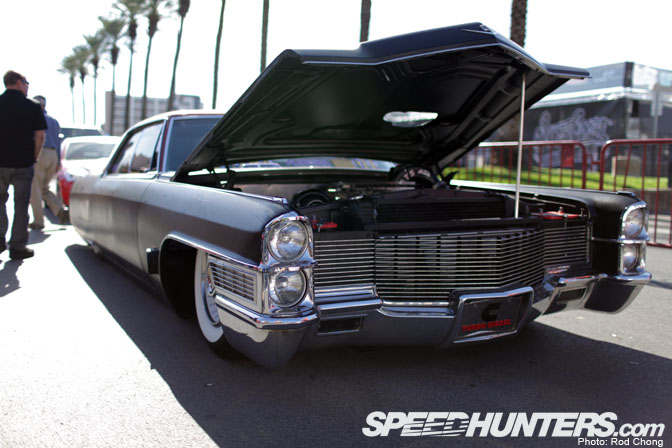 Without talking to the owner of this car, I'd say this flat black low riding Caddy is styled to more fit into the custom car world. The flat black theme and the white walls more fit into this scene than anything else. Agree?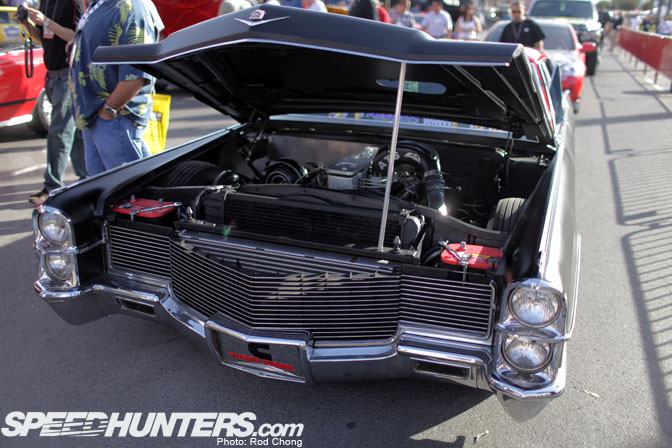 It's one of my favs from SEMA 2009. The Caddy was presented in the line of cars outside the show, and overpowered many big budget, blinged out show cars with its large-and-low styles.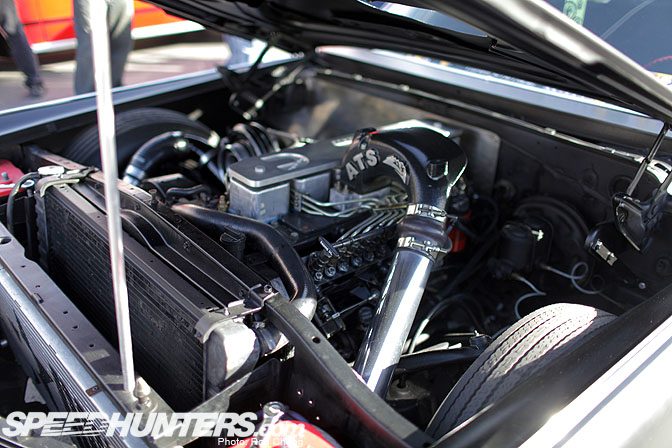 A car like this normally doesn't have much reason to show off its engine bay, but this Caddy was powered by an usual powerplant.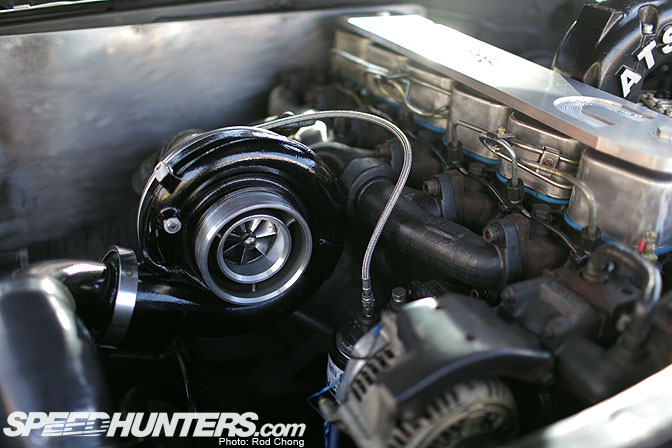 A turbo diesel.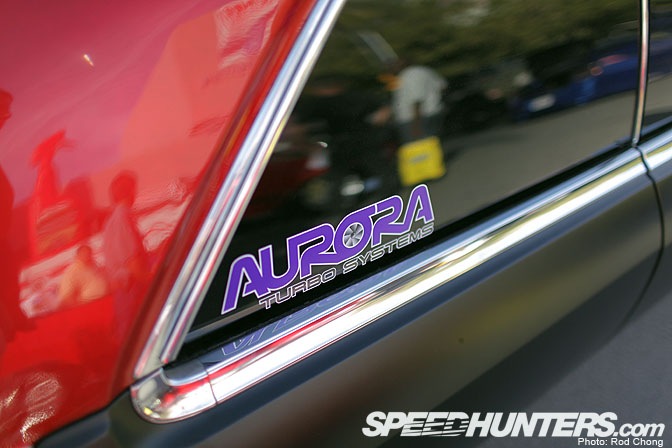 Without any info about the car it appears that it's an Aurora Turbo Systems promo car, hence the choice of powerplant.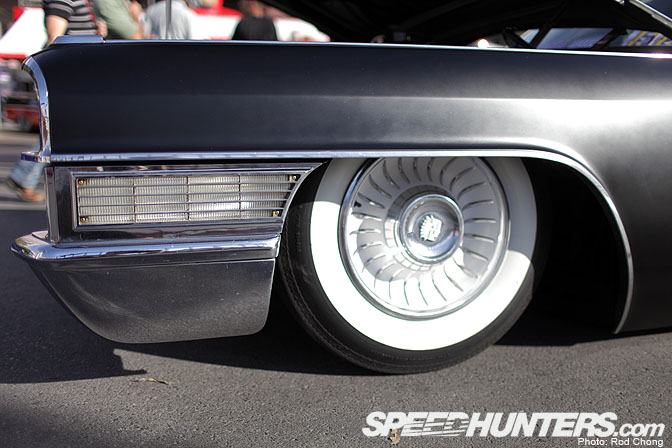 Let's take a quick look around the car. With the exception of the combo red metalflake/flat black paint job, the exterior of the car looks pretty stock.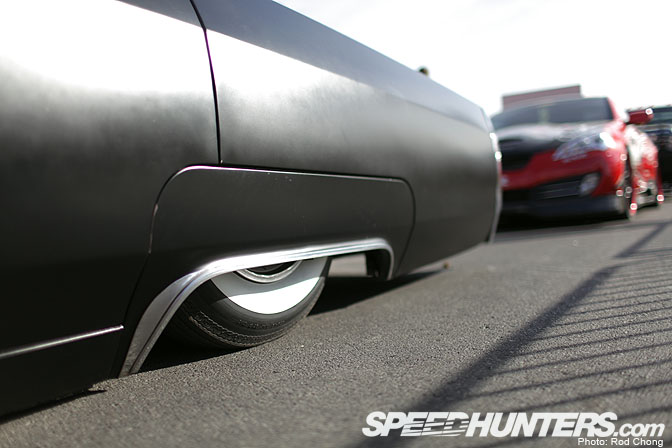 This photo gives you an idea as to just how low the car sits.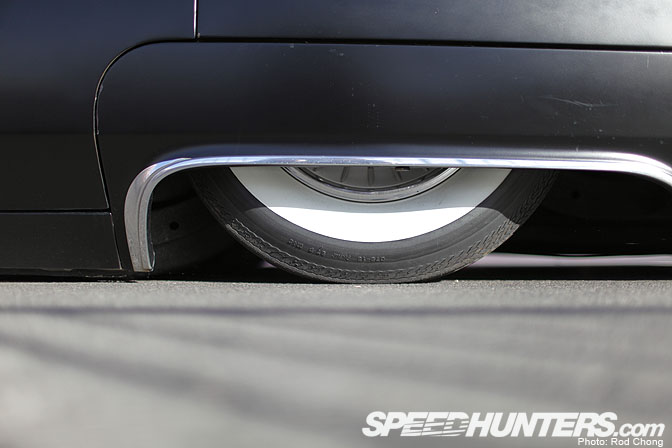 This is the pure definition of "laying frame".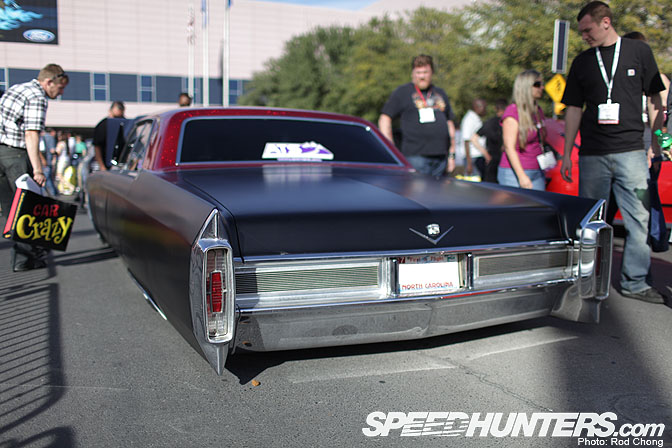 The people behind Air Ride must be very pleased at the wide spread popularity of their systems across the globe. Cars like this are showing that a focus on lowness can make such a strong visual statement, even high end SEMA car builds are overpowered. I suppose that's why I like this car, it's not overdone, is obviously a street car, yet has enough presense to cause a stir at SEMA.
Ok let's move on to some more SEMA favourites…
:Rod