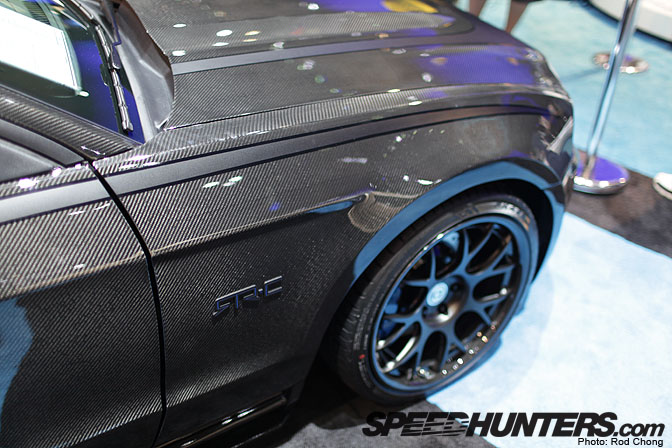 Ok this is my last SEMA car spotlight. I think Mike has a few more cars to showcase but this is the last entry for me. For this blogpost, I thought you might be interested to have a closer look at Vaughn Gittin JR's new toy: the Mustang RTR-C.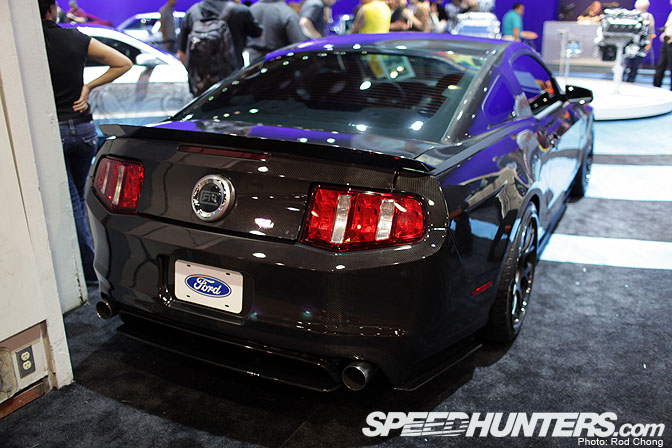 The RTR-C stood out amongst all the various customized 2010 Mustangs on show at SEMA last week. Rather bolt on huge 20 inch wheels and ungainly wings, JR and the crew at ASD took it upon themselves the daunting task to completely reskin a donor Mustang chassis in carbon fiber.
The effect is quite stunning and served well to create interest in Vaughn Gittin Jr's new RTR brand.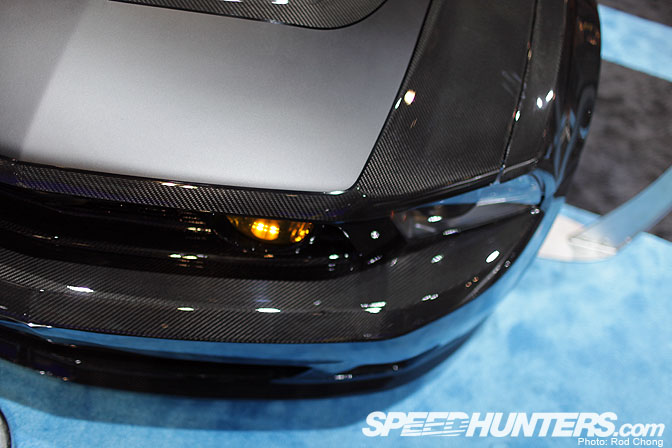 You can't really appreciate the detail work on the RTR-C until you examine the car up close and personal.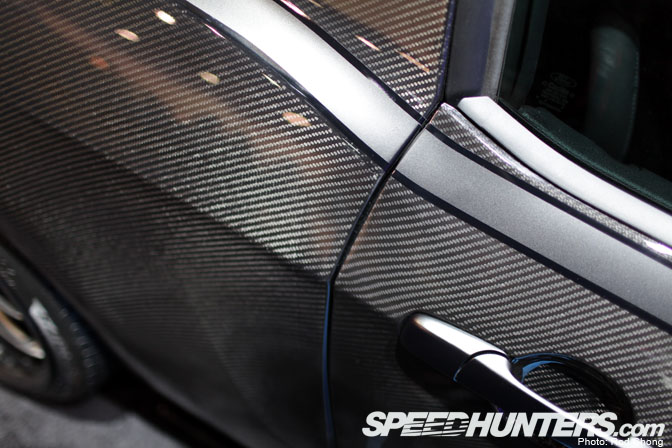 It's when you stand next to the car that you can see the details of the carbon fiber weave and how the various panels have been lined up.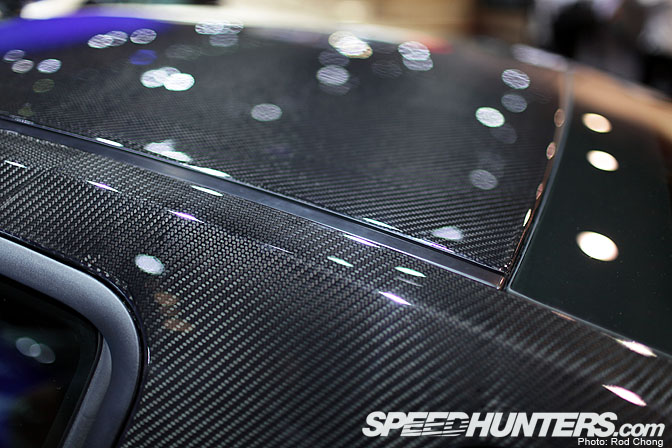 I looked at the car with our own Andy Blackmore and he was well impressed with what he saw. As an ex-McLaren employee, he would be one to judge!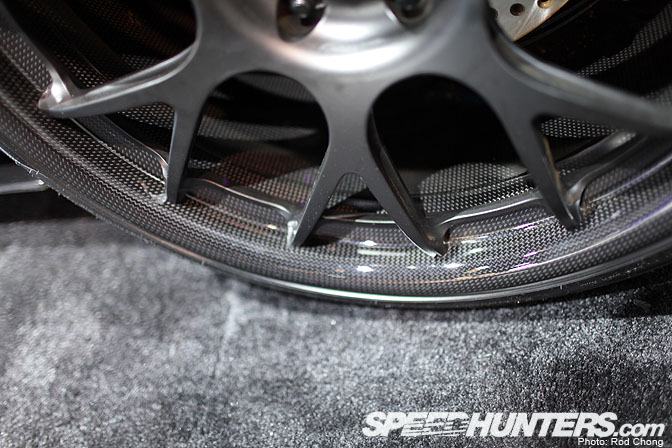 The two piece HRE wheels marry an alloy center section with a carbon fiber rim.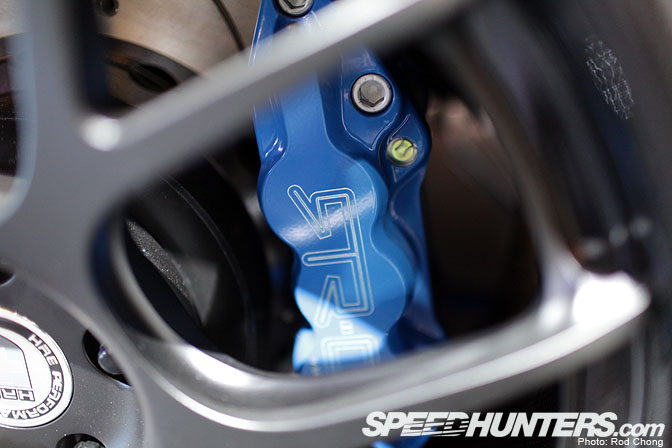 Check out the custom RTR brake calipers.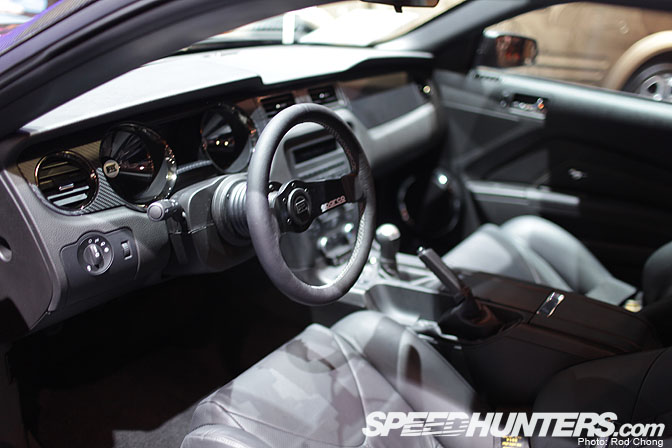 I'm eager to sample a new 2010 Mustang as I'm curious just how much the quality of the interior has been upgraded. Looks pretty good from here.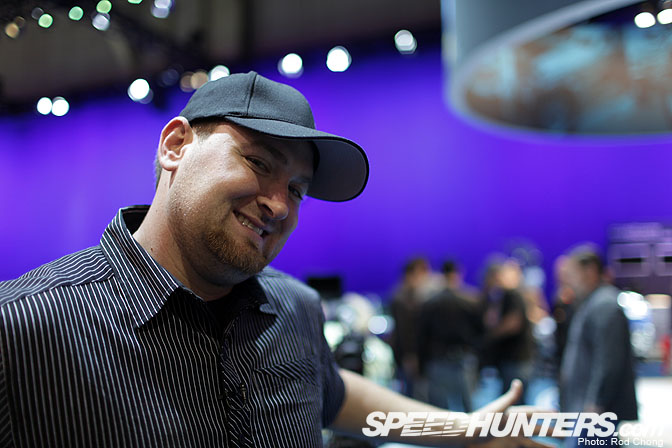 JR is pretty excited by how things are going from him. Yes he's a well established professional drifter, but the launch of the RTR brand means that a new chapter in his automotive career is about to begin.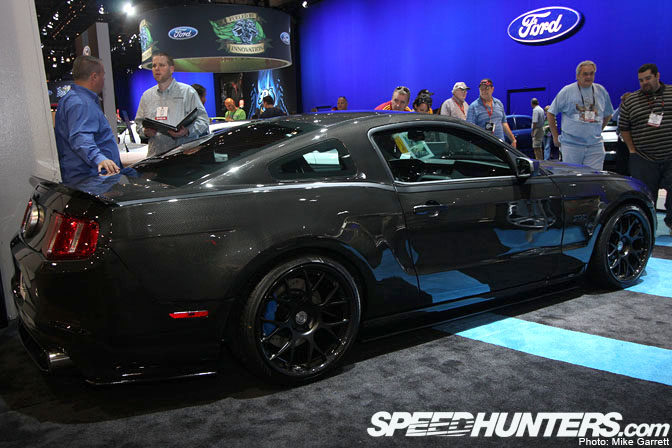 We'll need to look at the car in more detail soon, but for now I want to congratulate JR on the creation of the RTR brand and this aggressive but understated machine.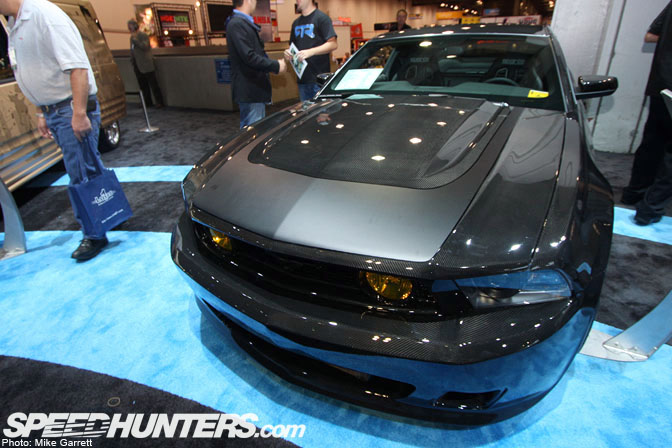 More soon! Perhaps we should get Linhbergh together with this car to see what he can come up with!
:R