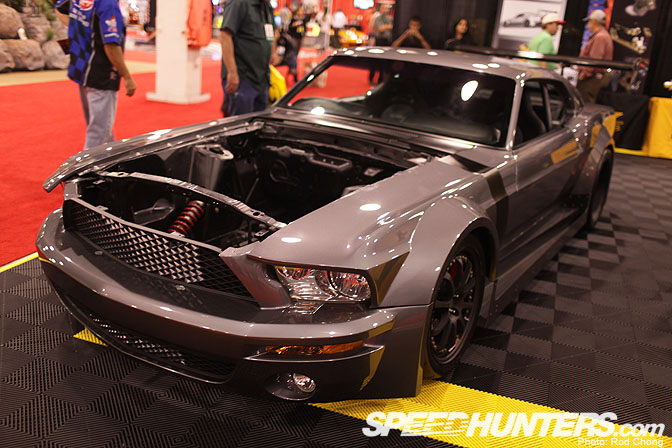 Of all the "new" pony cars on the market today I like the look of the Mustang the best. In my books, it's the only one of the three which doesn't look over bloated and fat compared to its original version. SEMA itself was filled with modified 2010 Mustangs, most of which didn't do much for me though. I also didn't pay much attention to most of the big wheeled Pro Touring "Stangs either… But there was one Mustang that caused me to stop in my tracks: the JM Enterprises BOSS 0770-SR.
It grafts a new school Mustang front end onto a 1970 Fastback body style complete with a modern GT wide-body kit and race car underpinnings. It's an interesting link between the new school muscle cars and the original pony car movement.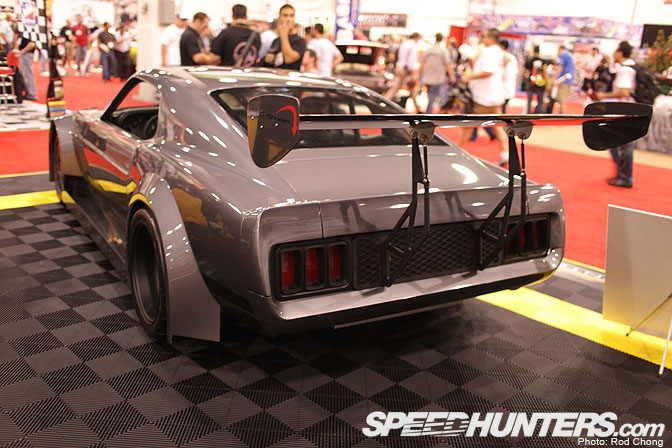 It's quite the combination of elements. I'm not sure about the wing, but the overall effect is a fresh take on a high end muscle car build.
The 0770-SR can be ordered as a turn-key car, or individual parts can be purchased separately. I'm not sure how much original Mustang is present in this car though!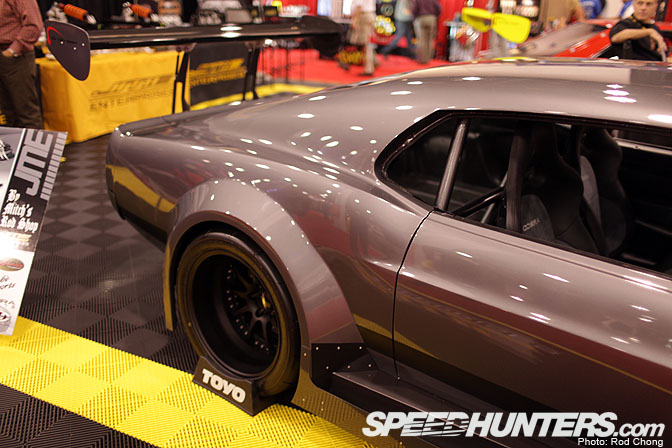 When was the last time you saw a high end pony car built without wheel tuck? If this were my machine I'd probably run banana spoke rims for more of a Trans-Am look, but it's still a pretty cool direction for a Mustang project.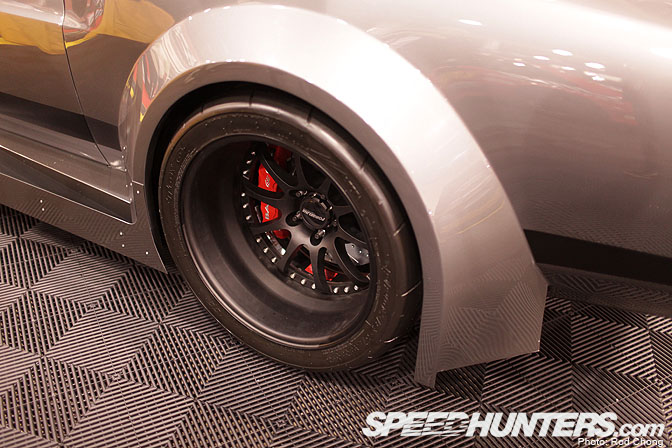 Information about this car is hard to find, but I assume the Boss is targeted for people who want to do some hot lapping.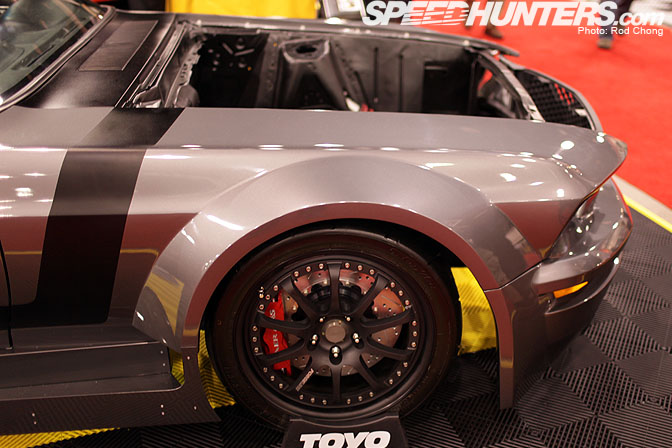 Here is one item that isn't working so well… the front wheel isn't lined up to the wheel well opening.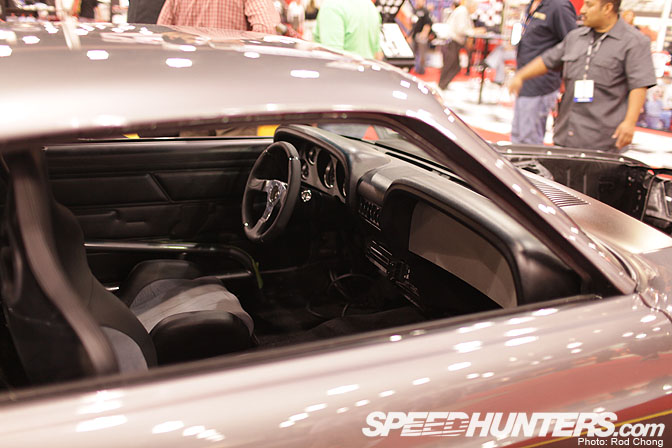 The cockpit is clean but spartan…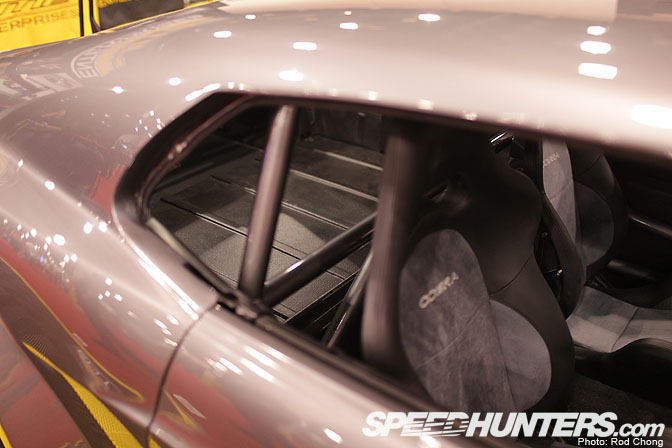 … And it's gutted out and ready for some track action. Mind you the "SR" in the name stands for "Street Racer" so perhaps JME have something else in mind for this car!
:Rod