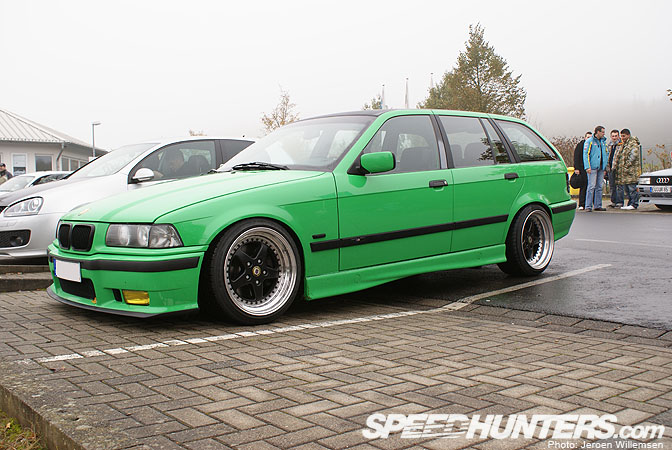 When living so close to 'The Ring' you sometimes feel spoiled as the high performance cars you'll encounter at the track become normal. For example, Porsche 911 GT3s are nothing special to see when Speedhunting at the Nordeschliefe.  So you start searching for cars that are less obvious to satisfy your car craving. On my last visit I spotted this BMW E36 touring which certainly grabbed my attention.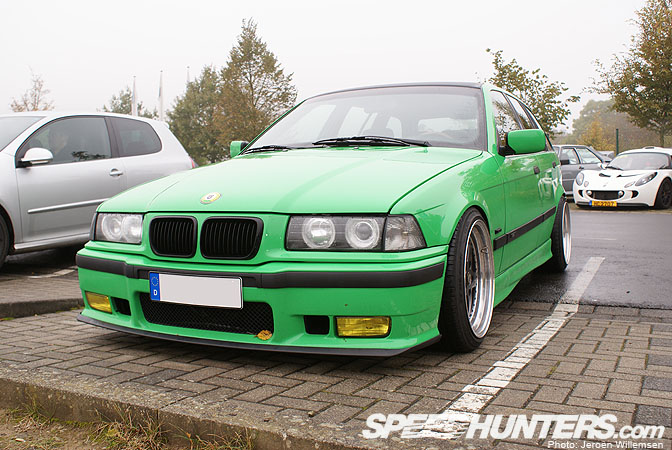 It has been painted in Porsche green, the same color you can find on the GT3 RS version. It doesn't has power like the Porsche but it does feature a completely overhauled 2 liter 6 cylinder engine.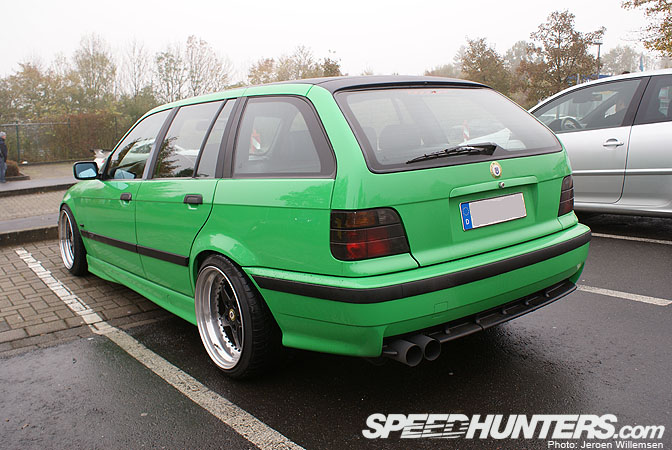 Just like the front lights the rear lights have been smoked, this is still very popular in Europe. I didn't get any pictures of the  inside of the car, but the owner Robby told me it has a full leather interior with a nice wooden Momo steering wheel.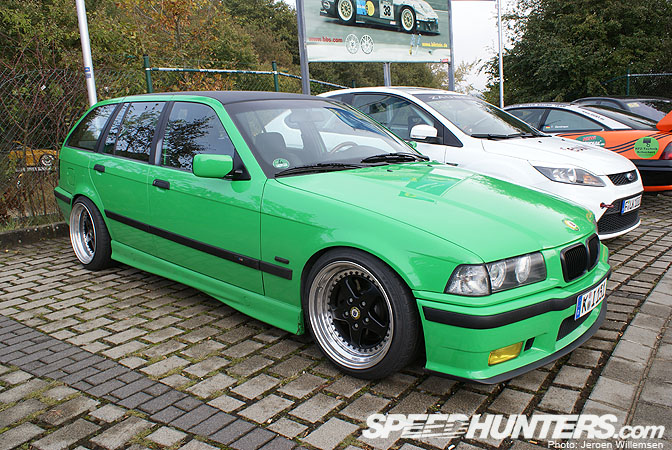 The wheels are called Kerscher RX and are actually made by BBS. They come in size 17"x9.5j in the front and 17"x10.5j in the back. Maybe you also noticed the black roof? It has been done with a 3m carbon foil glued to the surface.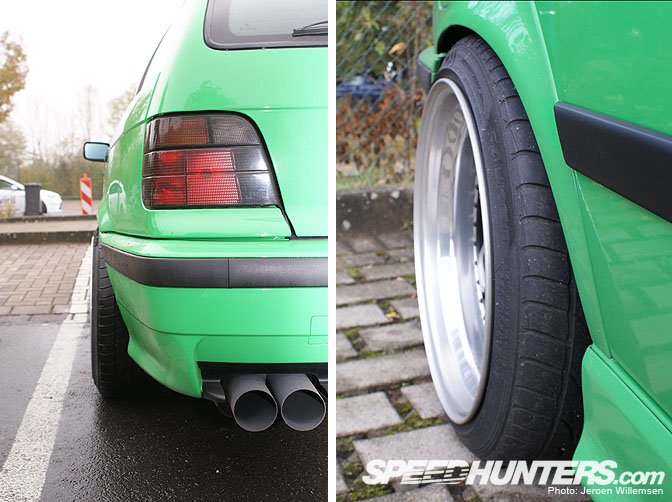 The car could go lower on its KW version 3 suspension, but because this is a daily driver Robby decided it was better this way. His other car is Honda S2000 that he uses as a track day vehicle. So he really has the best of both worlds.
-Jeroen Willemsen