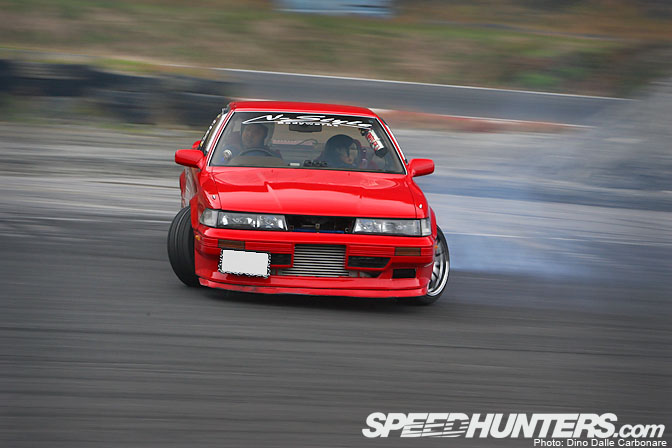 Following the first part of the Toyota Motorsports Festival I thought it would be very appropriate to do my next spotlight on a Toyota drift car. I have been seeing this N-Style JZZ20 at tons of drift events over the last couple of years and it has always stood out thanks to its bright red paint-job and those unmistakably cool 80's lines.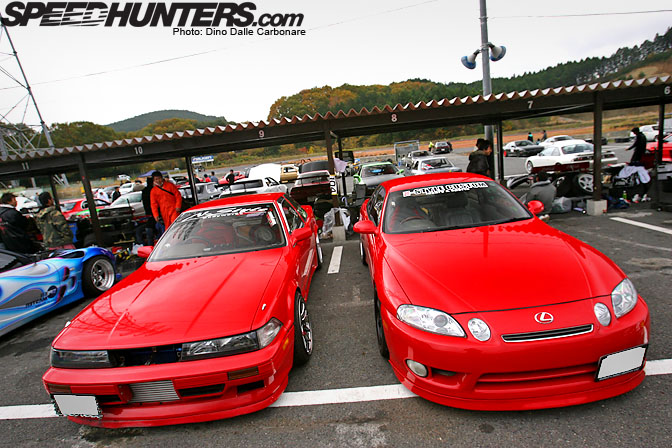 It was parked in the paddock next to this JZZ30, owned and drifted by the owner of N-Style Custom, a shop located in the city of Tatebayashi in Gunma-ken. As you can probably gather both drivers of these cars are very good behind the wheel as the exteriors were spotless, not a ding or scratch in sight. You couldn't exactly say the same about 90% of the cars at Nikko that day!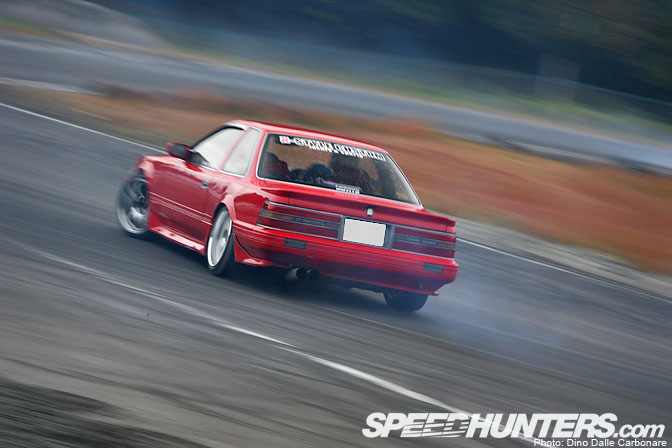 It really doesn't take that much to make an oldschool ride like the Z20 look even better. A few aero accents like the skirts and bumper spoilers are all that's needed, along with wider fenders, extended at the rear FRP at the front.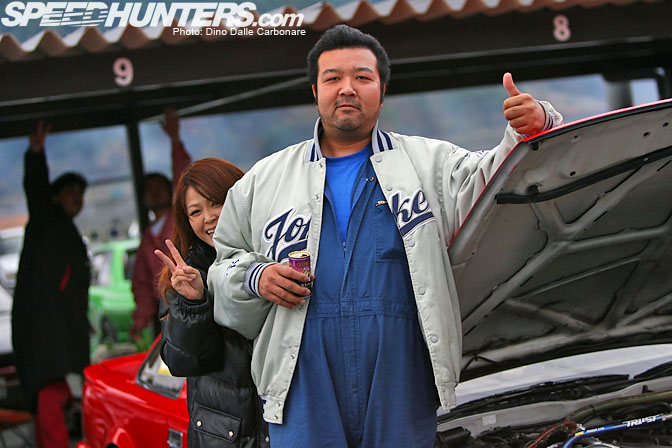 Here is Nakamura-san the owner of the Soarer posing for a snap along with his girlfriend.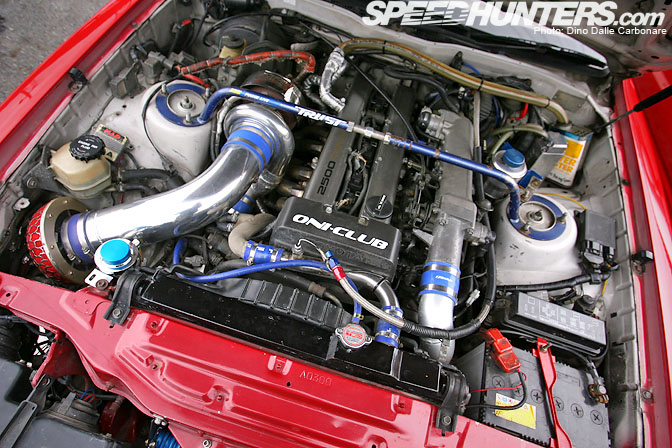 Once you lift the hood it's easy to understand why Nakamura-san has no problem vaporizing his rear tires, as the 1JZ in his Soarer is force-fed via a Trust TD06-25G, which gives a very powerful yet responsive set-up.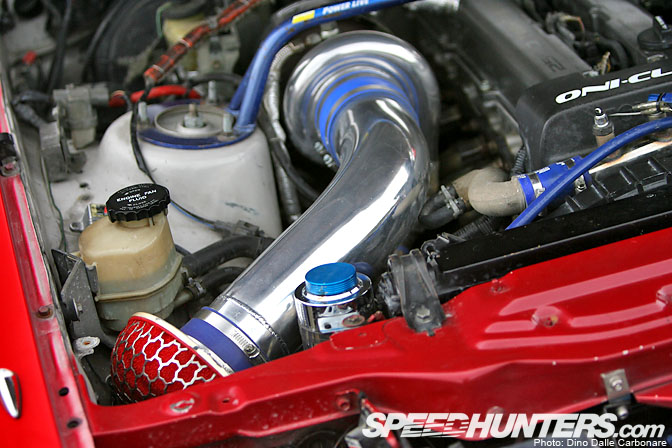 The turbine breathes via a custom aluminum intake pipe and an HKS foam filter.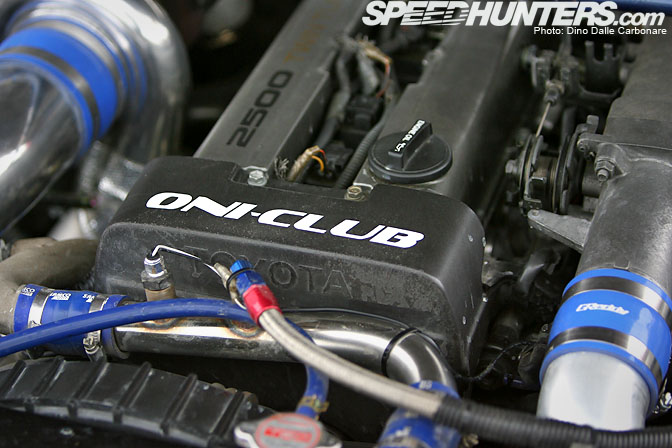 Engine management is down to the HKS F-Con V Pro, which has been programmed by the guys at N-style. You can see the water temperature sensor above, fitted to the top radiator hard pipe, an important number to keep an eye one while out on track.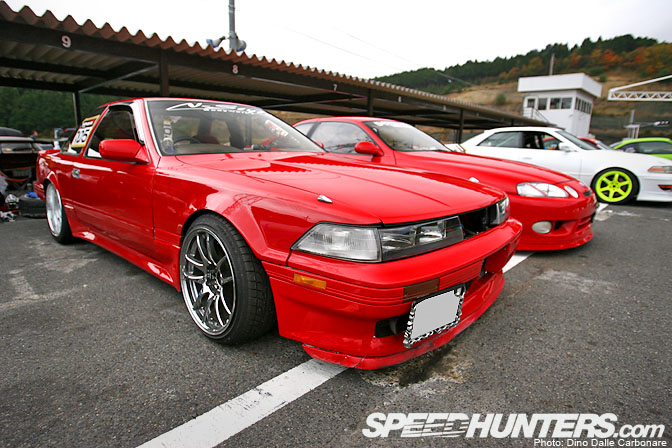 I'm not sure I would consider the Soarer as slammed, but it certainly exhibits a very drift-oriented stance, and in my book that makes it very cool. Notice how the rear wheels fit into the flared rear fenders…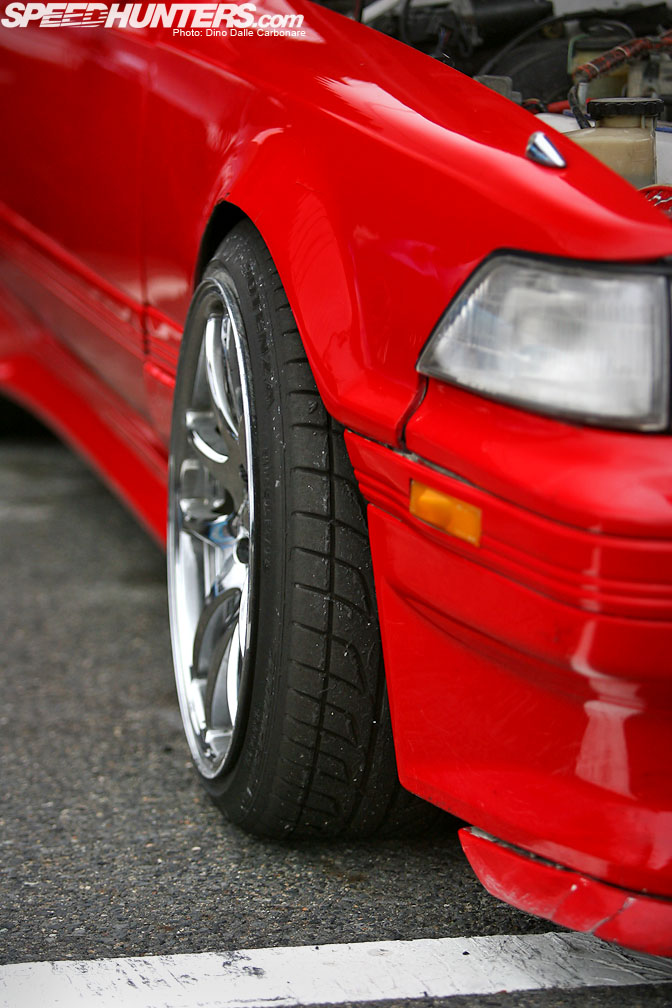 …while up front the Works CR Kai have been visibly pushed out for that all-important wider front track. This gives more accurate control when drifting and is something more and more people are running, just check out Daigo Saito's JZX100 for the perfect example.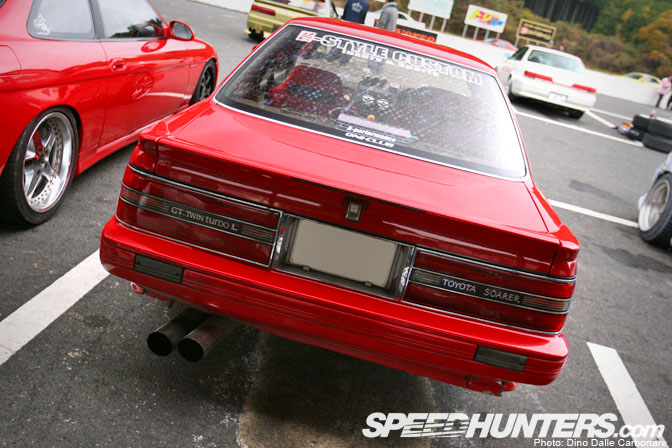 I really liked the almost bosozou-style rear exhausts, exiting at a slight angle. Yes there were very loud!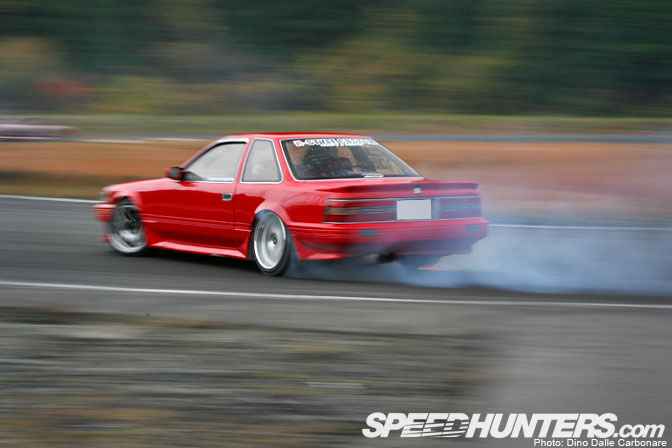 See what I mean, perfect drift stance when sideways. What else could you want from a drift car! Next time I spot the N-Style crew out drifting I will have to take a closer look at the JZZ30, what do you guys think?
-Dino Dalle Carbonare