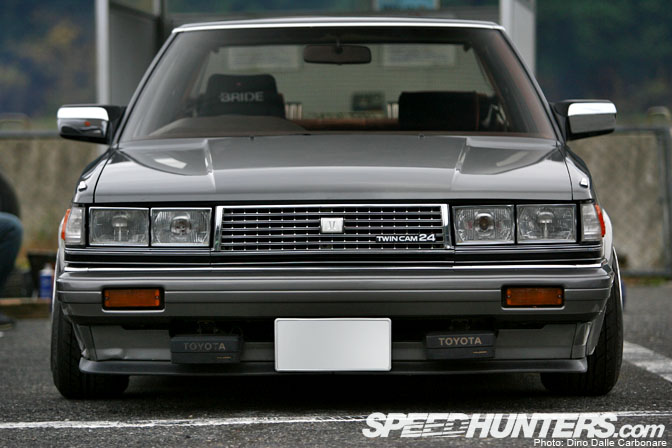 On my way up to the Drift Matsuri on Friday I stopped over at Nikko circuit as I heard there was a drift track-day going on, organized in collaboration with T&E. I'm so glad I did take the little detour as I got to see some fantastic cars, total grassroots stuff being driven hard around the track. One car that grabbed my attention was this unmolested GX71 Cresta Super Lucent slammed onto some sexy vintage JDM wheels.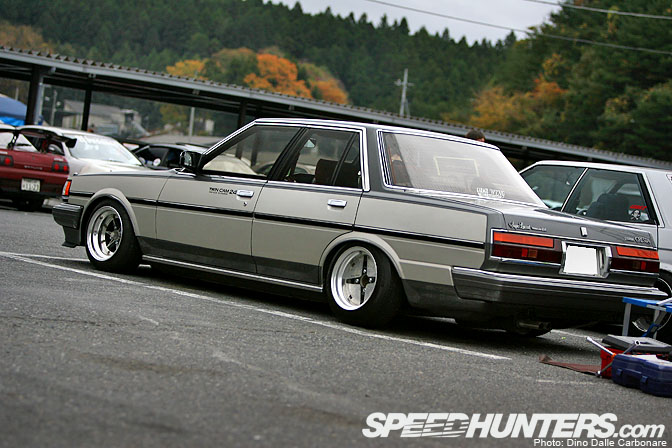 The whole body has been left stock, the 80's looks enough to make this boxy Toyota sedan beyond cool. Even the emblems were still intact on the trunk lid!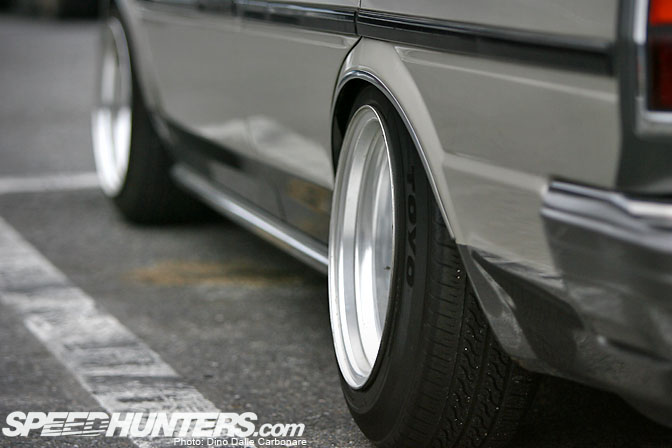 Gotta love the stretched look. Thanks to a substantial drop at the rear, the suspension has cambered in by a noticeable amount allowing the vintage wheels to tuck-in nicely into the wheel well.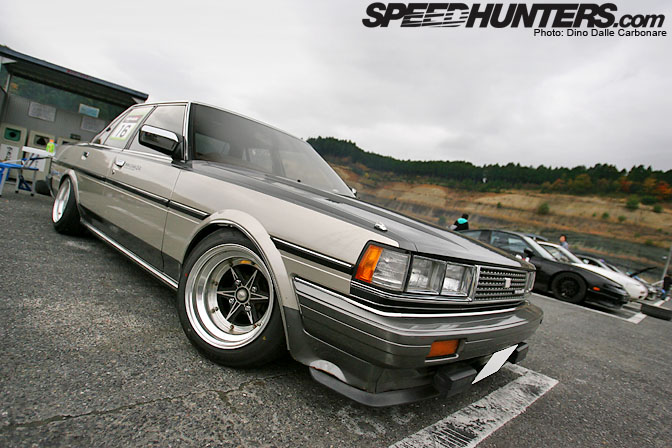 The two-tone paint is yet another 80's touch that really works well!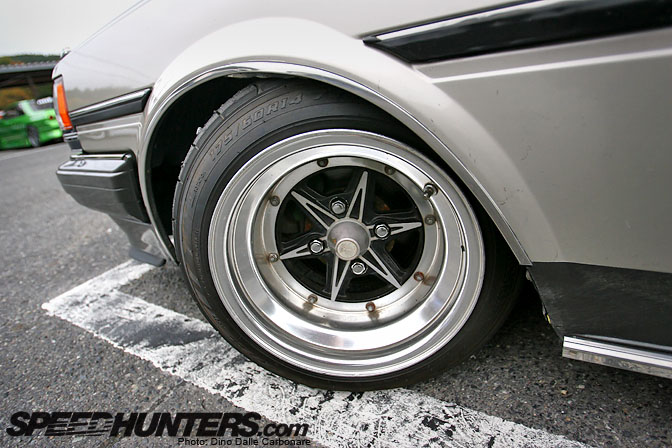 Fitted up front is a set of SpeedStar Formula's running highly-stretched Advan Neovas in 175/60/R14 size. As the owner explained this gives great grip and control through the corners.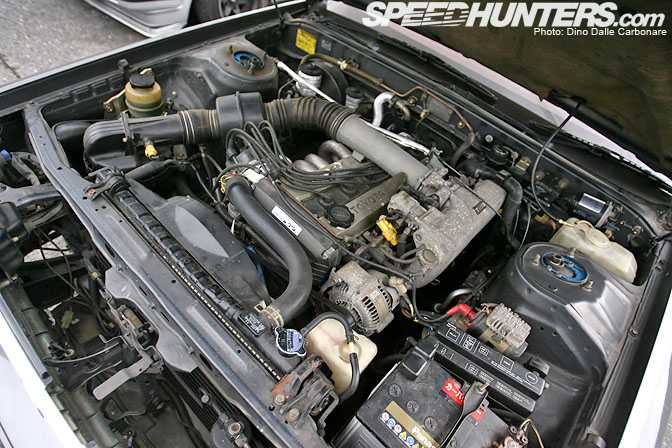 Powering this 80's Cresta is the naturally aspirated 2L1G-GE straight six motor, which is still completely stock. The owner says it could do with more power but it's actually enough to have tons of fun drifting small tracks like Nikko.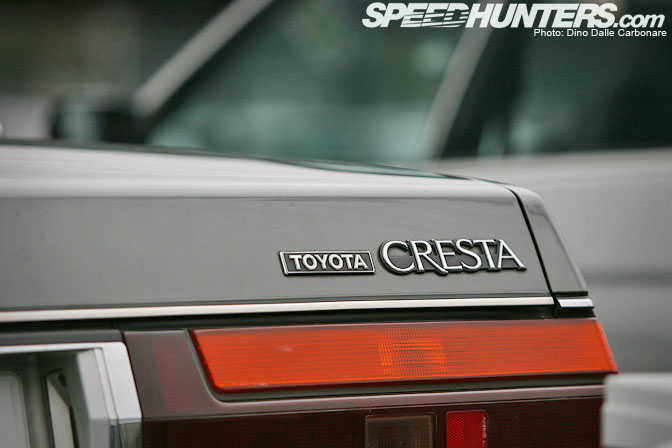 The GX70 Cresta also shared it's chassis with the Chaser as well as the MarkII.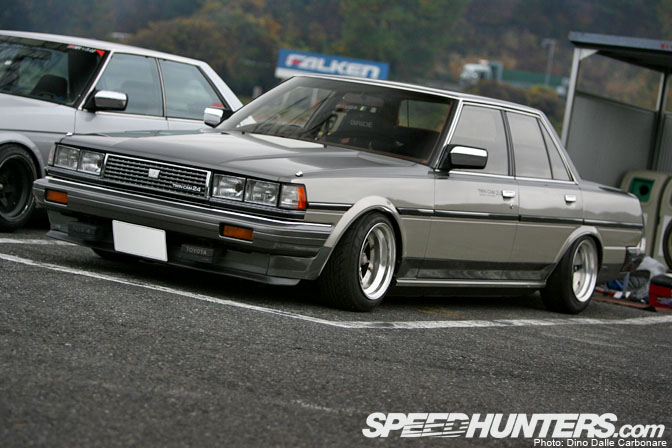 Now that is what I call proper stance. I'm far from an expert on this but when a car looks this good, you know it has to be right!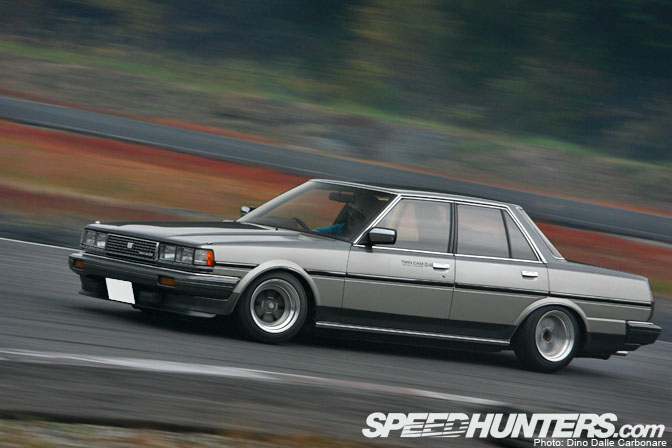 The screaming 1G allowed for some nice smooth drifting.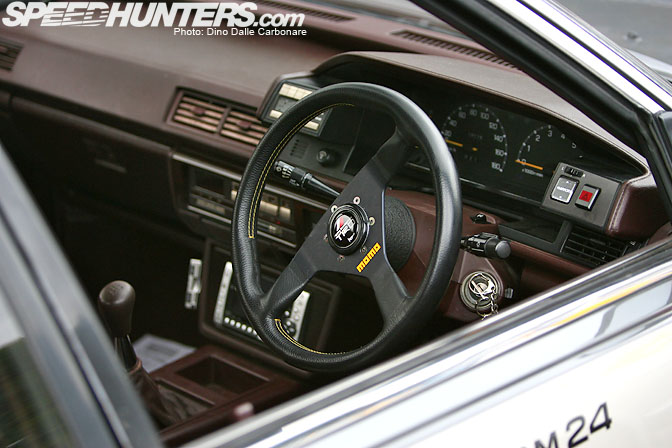 I was surprised to see that the interior was in such great condition, which is far from what you expect to see on a drift car, especially one over 20-years old. The stock interior was spiced up with a Momo leather steering wheel and TRD horn button…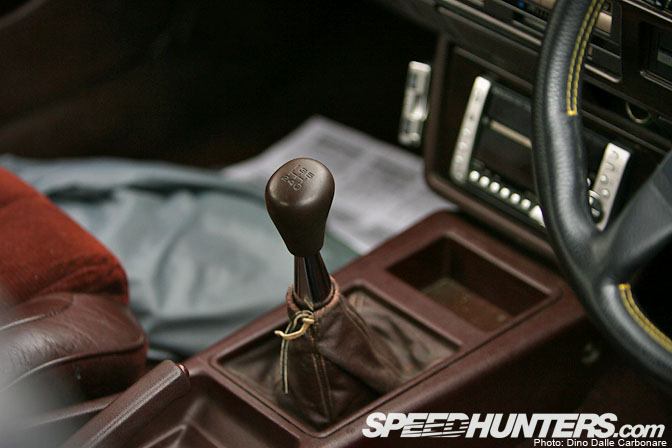 …and a double-DIN audio system. Even the shift knob was stock and looked like it was brand new!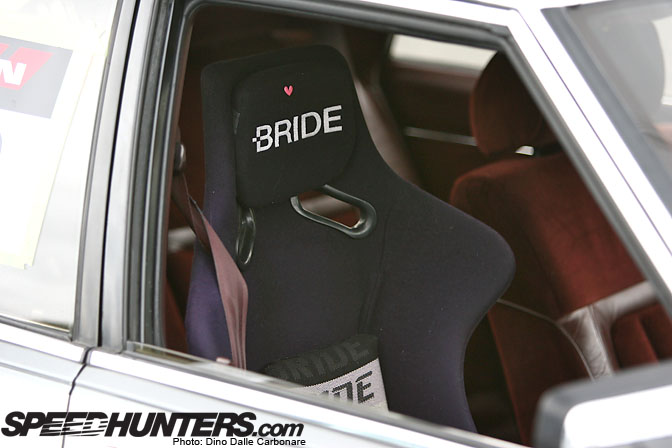 The driver's seat has been replaced with a Bride bucket…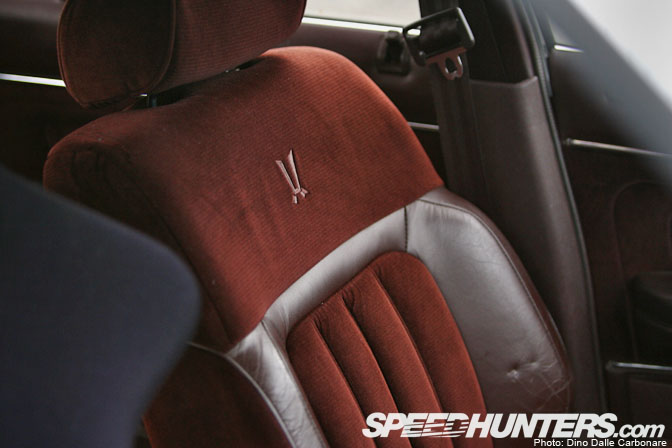 …while the soft and comfortable stock passenger seat remains. Gotta love those 80's hue's!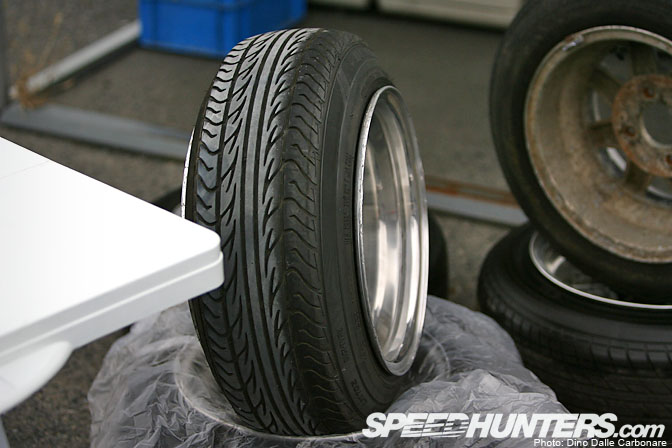 The owner of the Cresta had taken a few spare wheels and tires with him…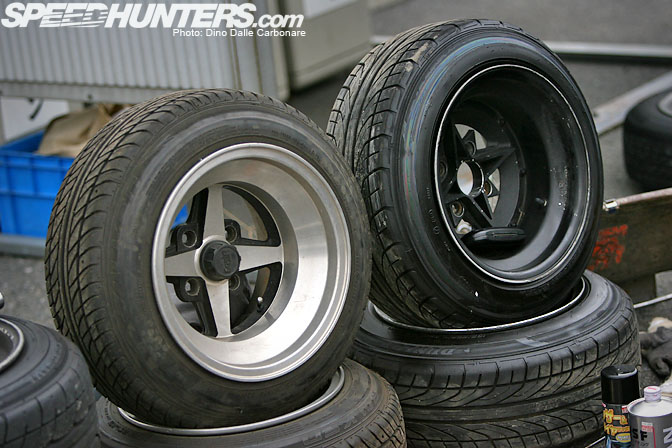 …all great vintage stuff like the 4-spoke Equips above.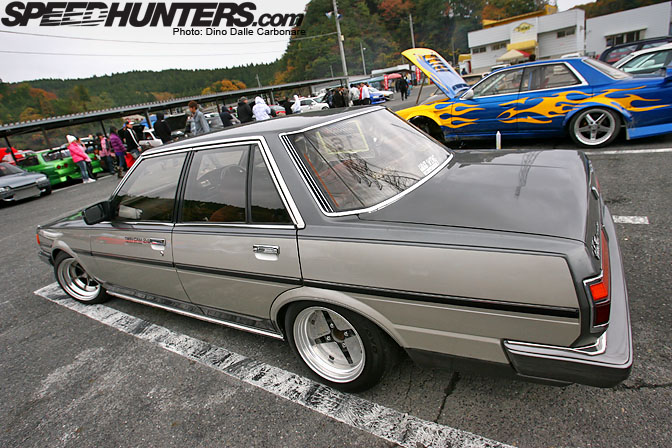 I really liked the Hoshino Racing 14-inch wheels at the rear, how could you not!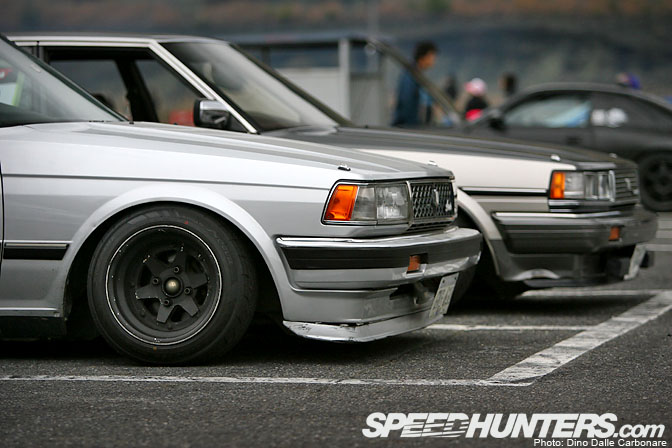 I will also have to show you guys the equally slammed GX71 Chaser parked right next to the Cresta, so make sure you check back soon for more old-school JDM slammed goodness.
-Dino Dalle Carbonare