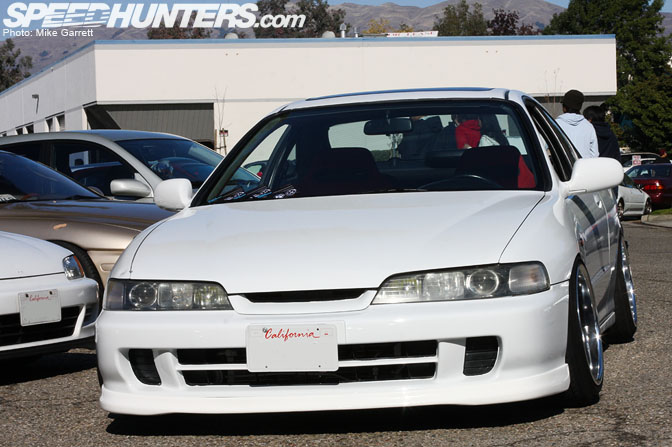 While walking around the Hellaflush meeting earlier this month, I saw all sorts of car that were spotlight, or even feature-worthy. Keeping in mind what we've already featured this month, I tried to find cars that were a bit different than those. We've seen a lots of Nissans and Infinitis, various European cars, and drift cars this month, but not too many Hondas. Civics and Integras have been done in every style under the sun, and there are no shortage of "flush" Hondas out there these days. There are a lots of cheesy and poorly executed examples to be found, but rare is a properly done car like this DC2 Integra.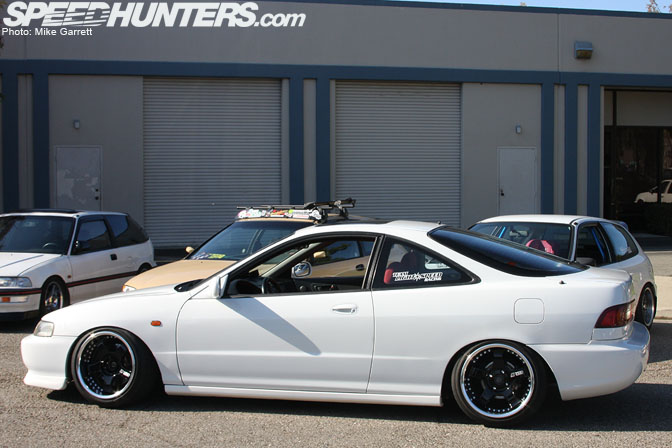 The DC2 Integra has been out of production since 2001, but the design has held up remarkably well. In my opinion this is one of the best compact cars of the 1990's – attractive, simple, and fun to drive. The owner of this DC2 has basically improved upon all of those attributes.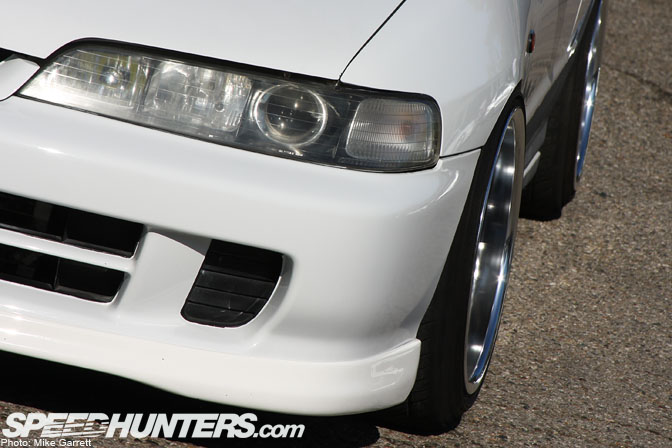 You almost don't notice the JDM front end conversion, as it's probably the most common modification for this generation Integra. In fact, I think it's almost rarer to see an Integra with the original US front end these days. Hey, it's hard to argue with the aesthetic appeal of the JDM nose.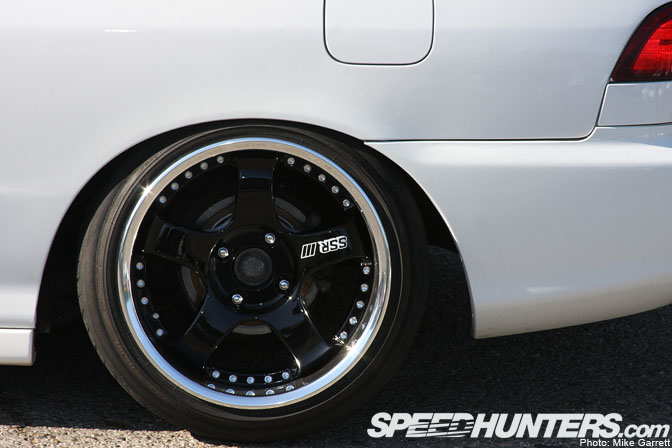 The choice of black SSR Professors is a perfect one for the Integra. A simple design for a simple car.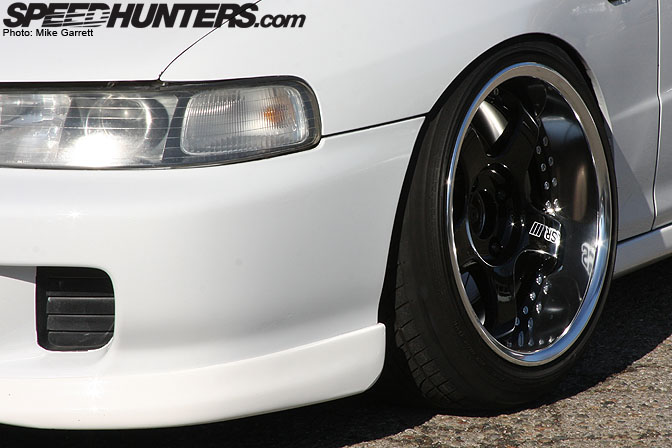 Of course you can't pull off the look if the car isn't low – something that a lot of newcomers seem to forget. A wheel setup like this on a car with a moderate drop just won't work. As you can see though, the car isn't lowered to the point of losing its drivability.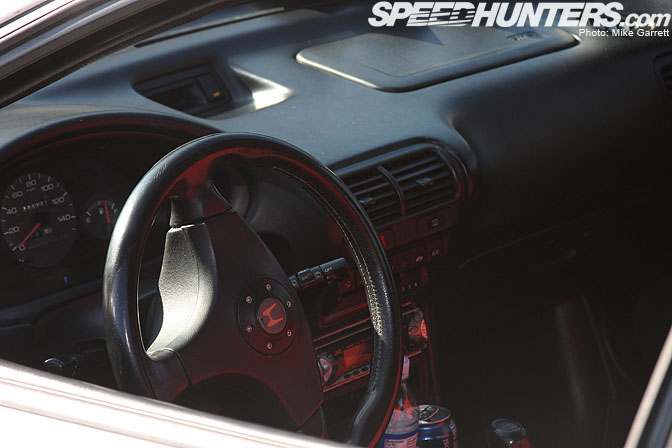 The interior of the car has been converted to JDM Type R-spec with things like an OEM Momo steering wheel…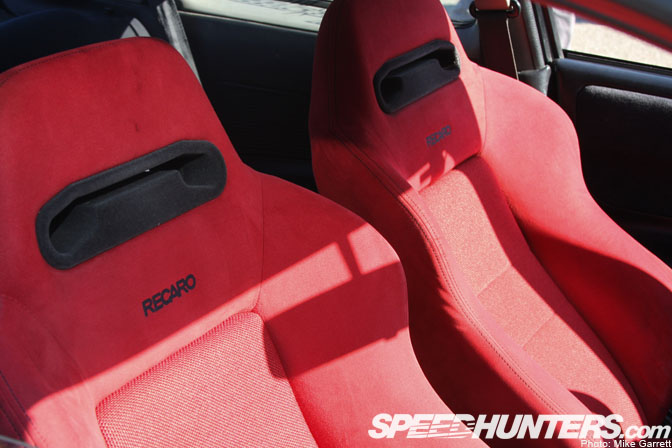 …and a pair of red OEM Recaro seats.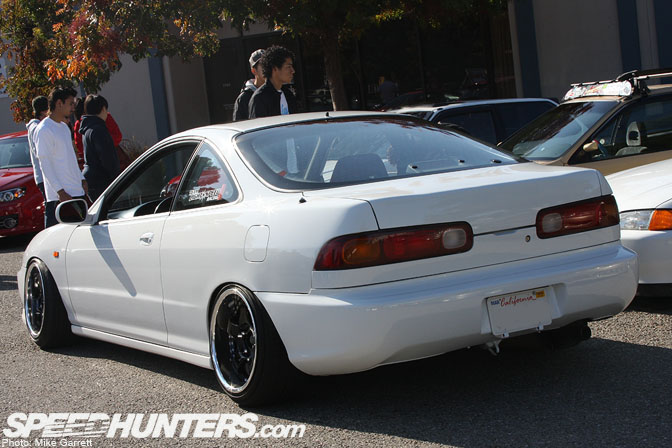 Noticeably absent is a Type R wing on the rear. The smooth, de-winged certainly works on this car.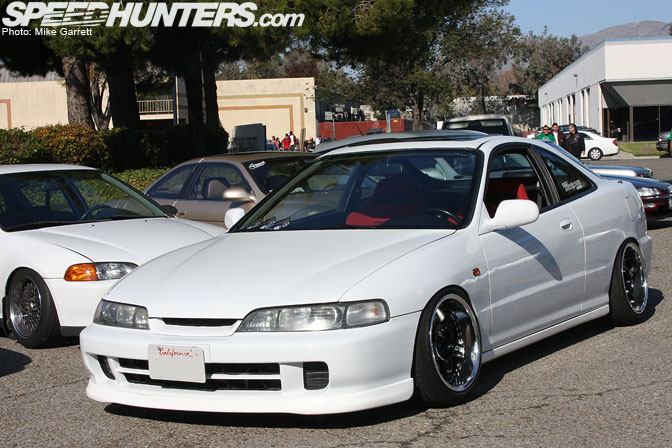 With the right amount of offset, camber, and a choice selection of parts, this is one of the nicest Integras I've seen a long time.
-Mike Garrett