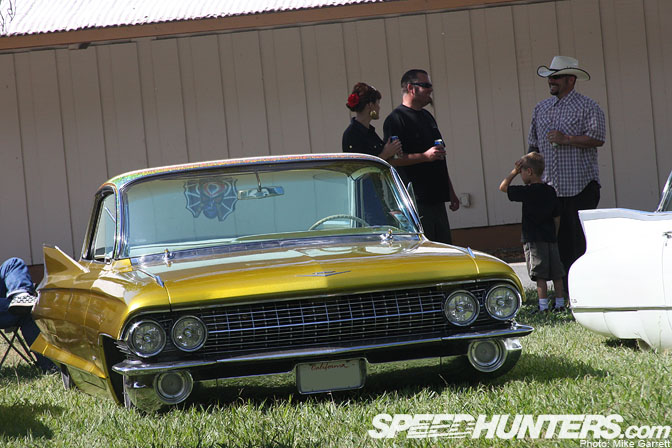 I thought I'd follow up my Toyota Cressida spotllight with another one, this time on a distinctively American machine – a '61 Cadillac Coupe De Ville owned by a fellow named Hunter Bender of Sacramento, California. Spotted at Billetproof 2009 in Antioch, this low slung beauty stopped me dead in my tracks, and I've been anxiously waiting slammed month to post up a few photos of this car.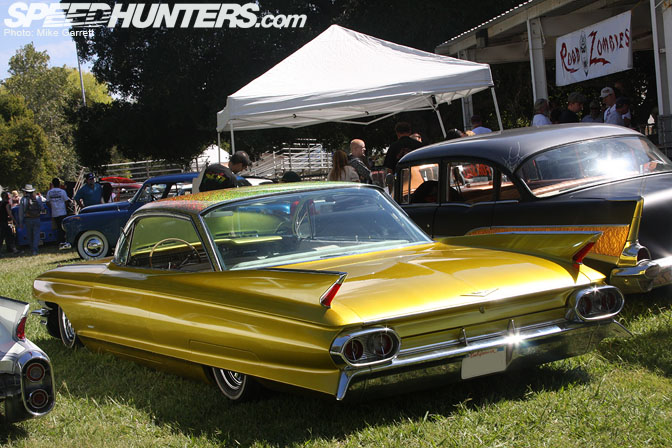 Besides impressing with its swooping lines and a hammered stance, the car is also sporting one of the nicest paint jobs I've ever seen. The paint and body work were done by Geos Chop Shop out of Sebastopol, California.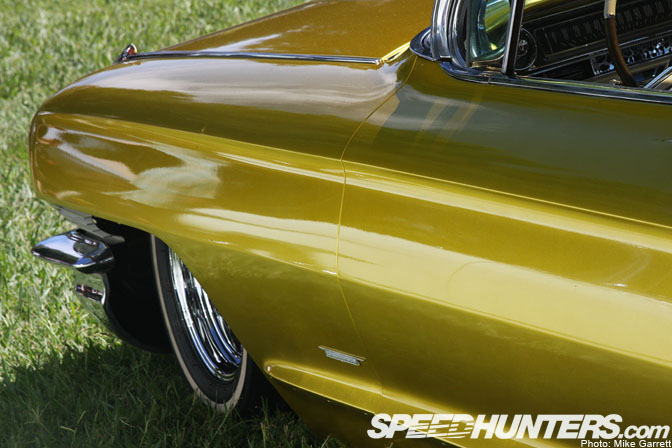 The body is done a deep, yellow-gold metallic color – something that must have been very pricey – due simply to the amount of paint needed to coat the Caddy's yacht-sized body.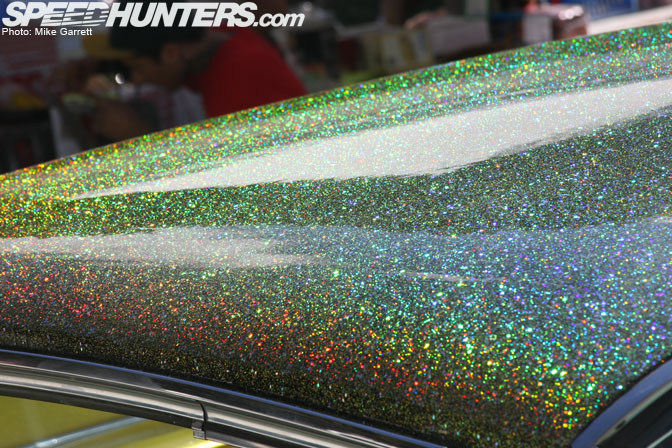 The roof on the car is done in a mesmerizing metalflake paint that contrasts beautifully with the body. It must have been a painstaking process to complete this paint job, but no doubt it was worth it.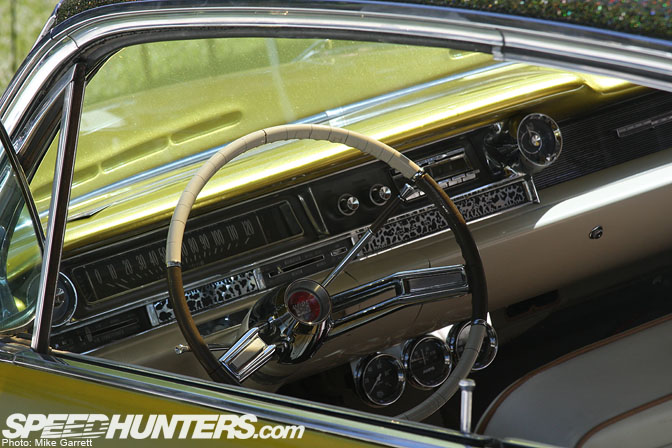 You wouldn't expect to find any modern parts in the interior would you? This is Billetproof after all.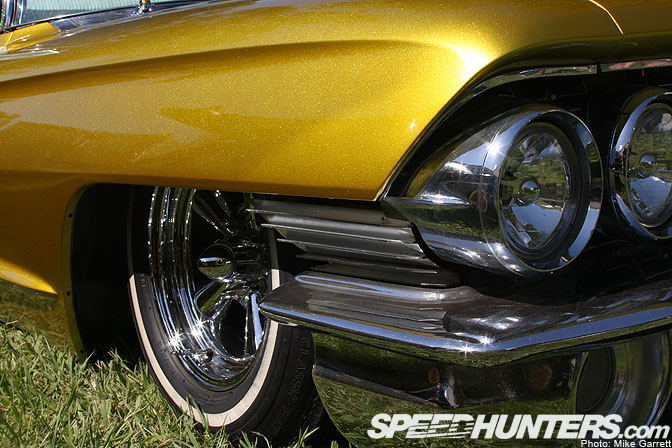 Although the car is done in a traditonal '60s kustom style, the air ride suspension is the one modern convenience allowed. The polished five spoke wheels (Astro Supreme?) are a favorite of both the kustom and lowrider crowds.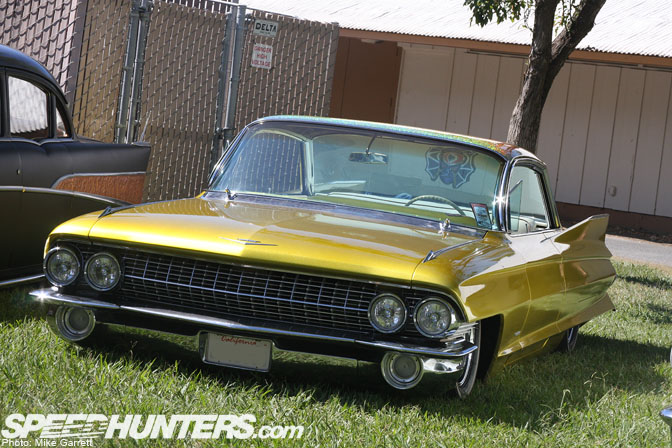 My dream garage would no doubt have a spot for a car like this, ready to go at a moment's notice for an aimless afternoon of cruising around the town.
-Mike Garrett