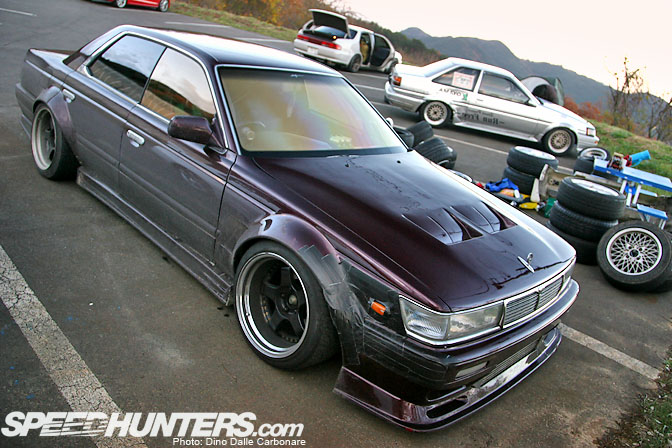 This Nissan C33 Laurel was one ride that really grabbed my attention at this past Drift Matsuri. I never actually saw it in action but knew I had to grab some shots before the weekend ended. I have a weak spot for blistered fenders and extended arches, especially when they are appropriately filled up with sexy rims.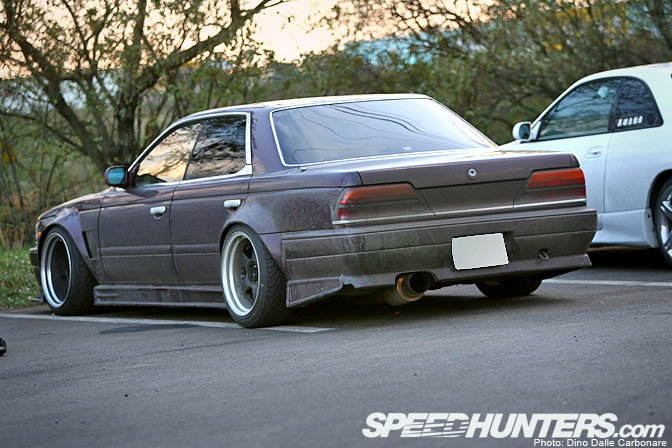 One thing that makes this C33 special is the RB26 conversion, which provides more than enough power to get that big tail to slide.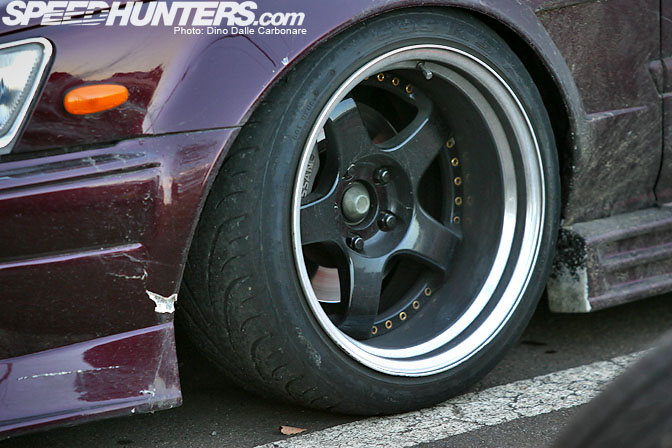 Massive wheel arches and SSRs? Can anyone think of a better combination!?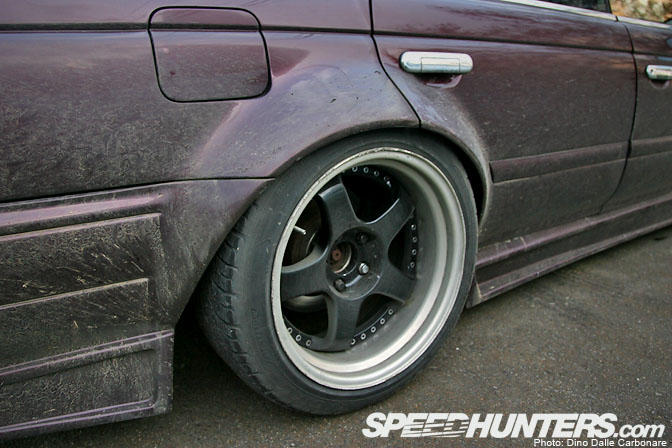 And check out the rear, crazy or what?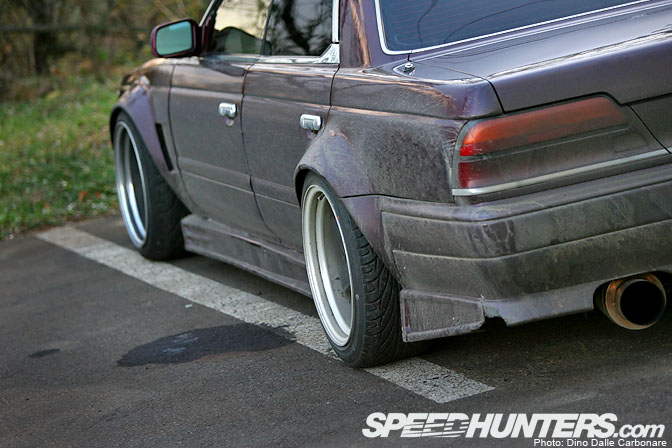 Now this is what I call stance! Notice how the front and rear wheels have the exact same size lip.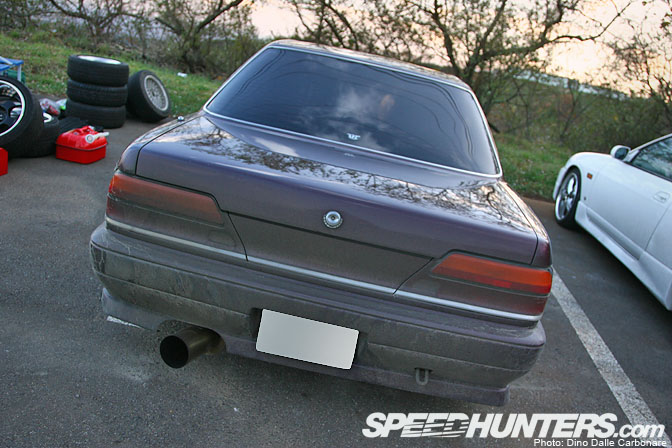 Everything was just right down to the massive angled exhaust to the grime it was covered in after a weekend of drifting. This may well be the best looking Laurel I have ever seen.
-Dino Dalle Carbonare