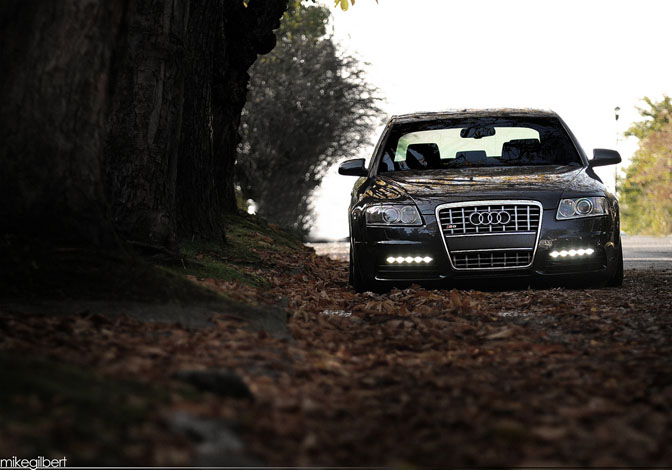 Fall is coming in hard in Holland, leaves are dropping and it seems like the rain never stops. But when it does stop and the leaves are dry you can shoot some incredible pictures. Mike Gilbert thought the same and shot this Audi A6 in this amazing setting. The A6 had a small makeover with a new nose that was taken from a S6 version.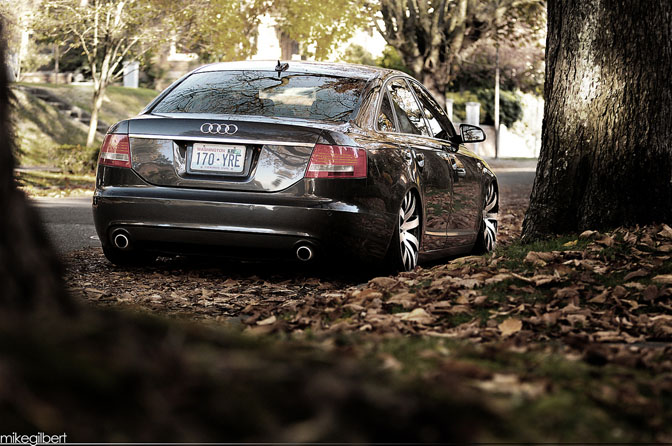 I love this shot… The car has been factory fitted with an Oyster gray metallic color. Just to think that at my recent Nürburgring trips you see these cars everywhere but none of them looked this good. A 'simple' but effective airbag system made by Bagyard was more than enough to get this car stand out from the crowd.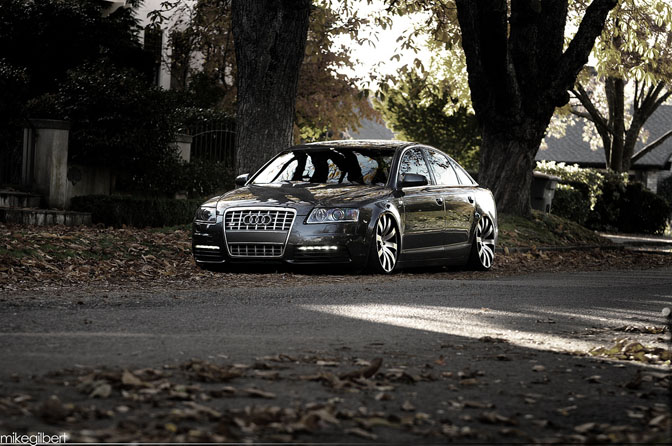 The centerpiece of this car are the wheels. They are made by MRR and are called HR-4 they come in size 20"x9 et38 with Falken FK452 235/30/20 tires all round.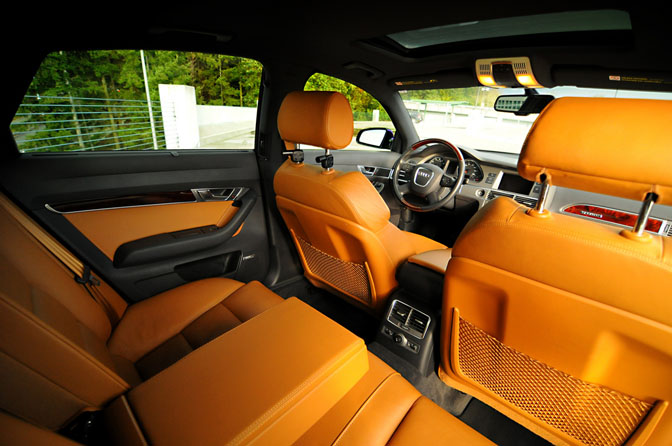 When we take a look inside we can see it has been fitted with all the luxuries you could wish. I personally would have chosen for a different color setting with carbon touches and black or grey leather.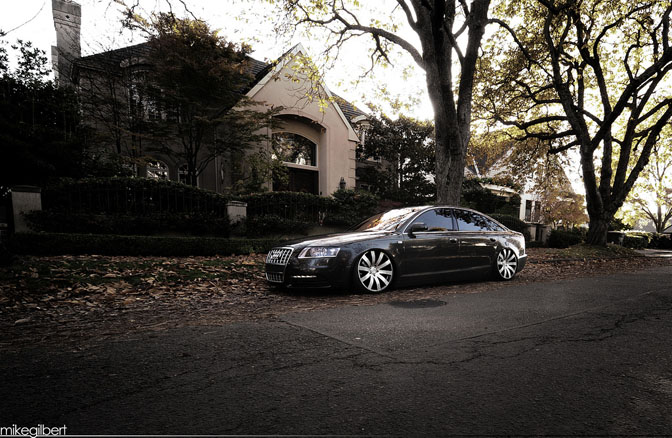 How much fun it would to wake up every morning and drive to work in a car like this.
-Jeroen Willemsen
Thanks to Mike Gilbert for sending me the pictures of this beauty. You can check out his Flickr stream for more pictures.