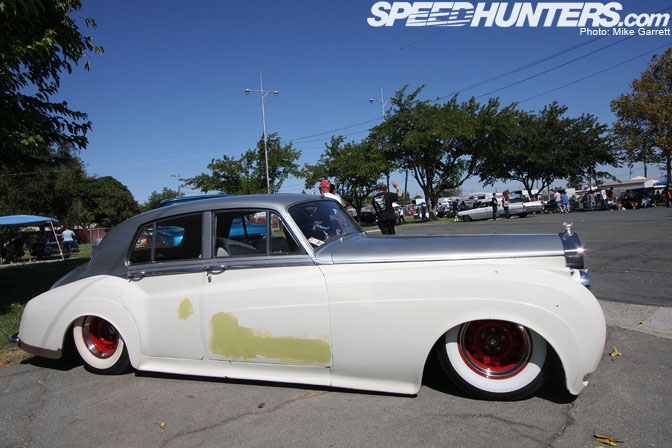 Back in September when I was at Billetproof 2009 in Antioch CA, I kept my eyes open for interesting low cars to spotlight this month. I found all manner of slammed customs and rods, but none were as crazy as the '59 Rolls Royce pictured above. Seeing the world's most prestigious luxury car and scraping the ground is one of those things that just grabs you, and I knew I had to include this sled in our monthly features.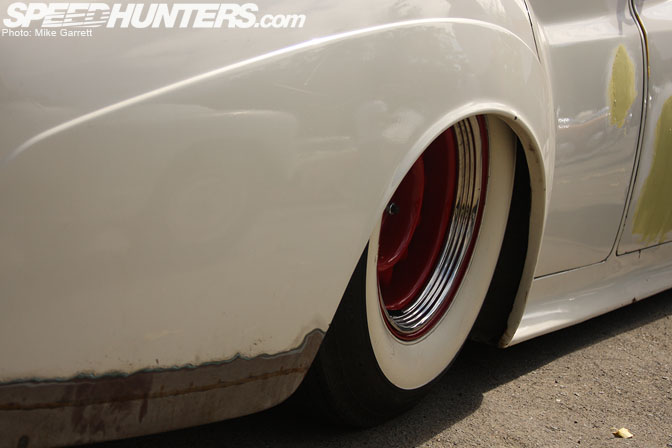 I couldn't find the owner to get more details, but it's clear that this car's had a lot of custom fabrication work put into it. Look at how the wide steelies and white wall tires tuck so nicely into the fenders.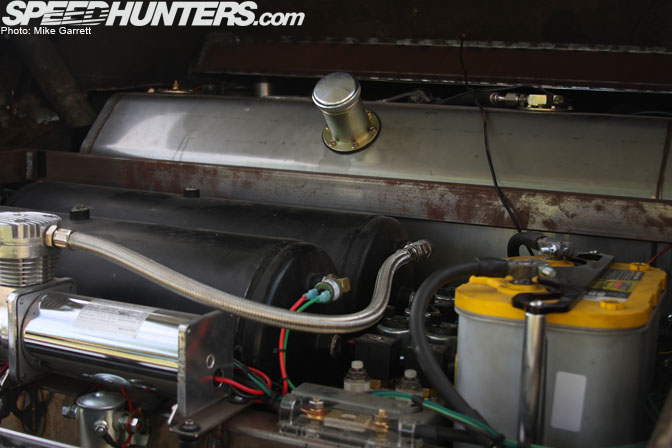 A view of the air suspension set up in the trunk. Air ride systems are one thing I need to educate myself a bit more on, but I imagine there's no off the shelf kit available for a '59 Rolls.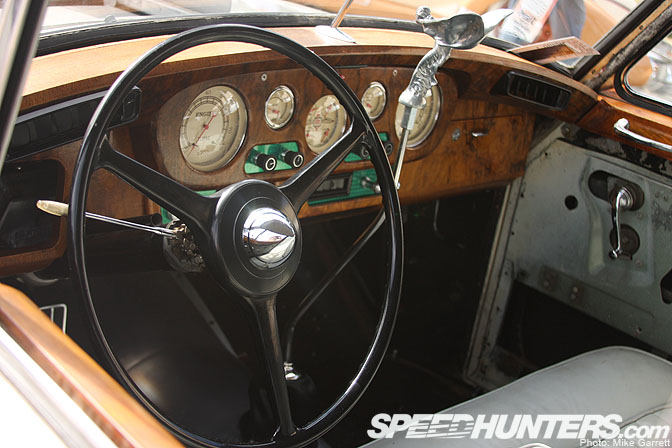 The interior looks all original, no need to mess with perfection here.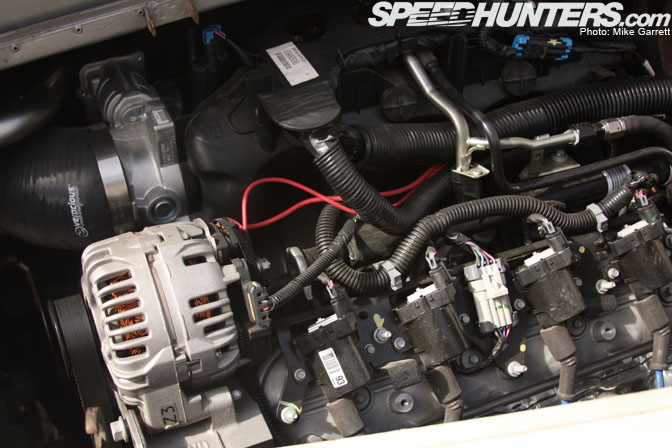 The engine on the other hand has been replaced with a smooth and reliable late model GM V8. Perfect for hauling the big car quietly down the road without breaking a sweat.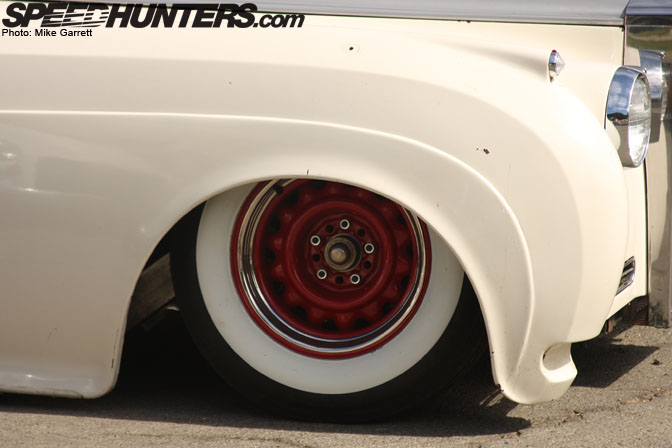 Another shot of the wheels tucking under those low slung fenders. It's like a work of art.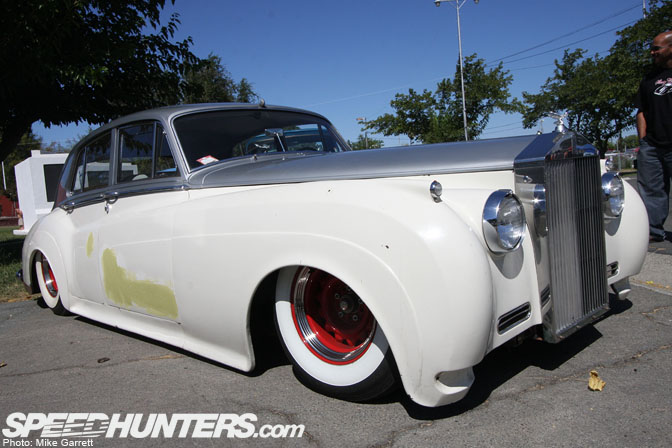 Whether you are behind the wheel or being chauffeured, I couldn't think of a better car to roll up to social function in.
In the words of the great Ron Burgundy, stay classy.
-Mike Garrett