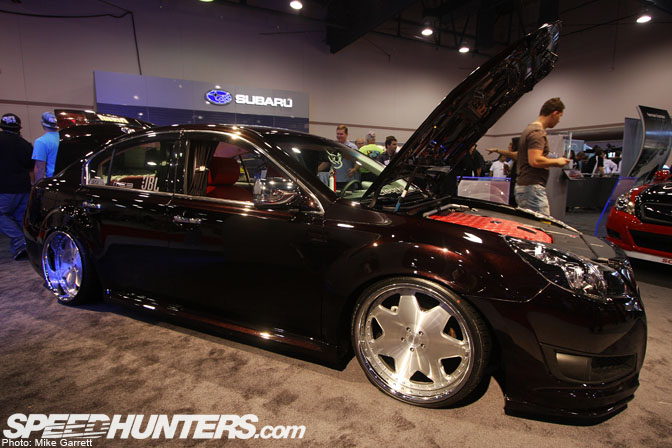 Last week at the SEMA Show parked amongst all the WRX's in the Subaru booth was this 2010 "VIP" Legacy Sedan. Now you can argue for days about what makes a true VIP car, but the people putting this Legacy together certainly did their research. Even the official info Subaru provided about the car says "VIP style is known for a clean, yet heavily reworked luxury theme with an emphasis on impossibly-low ride height and aggressive wheels."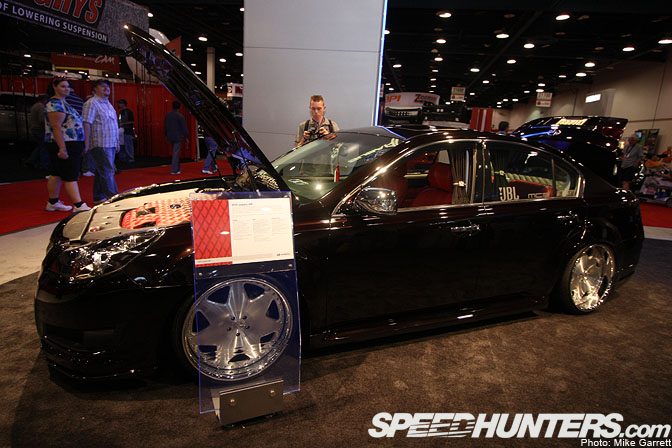 To give the car a cleaner look, Subaru's JDM parts bin was put to good use. The car is sporting a JDM hood, headlights, bumpers, headlights, and front and rear under-spoilers. The body is coated in a beautiful color known as Shinjuku Black Plum. The Shinjuku district of Tokyo also happens to be the site of Subaru's headquarters…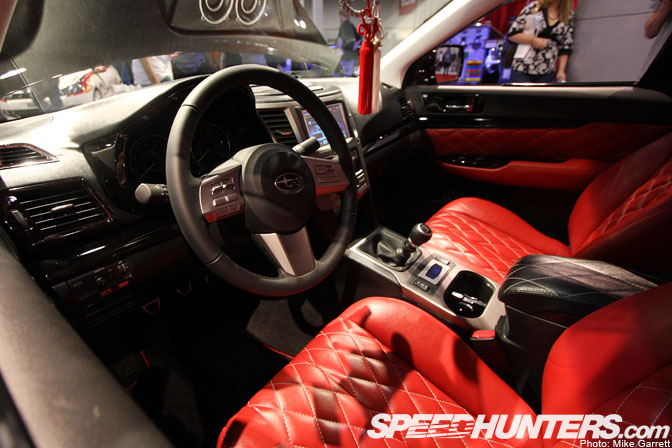 The interior of the car is packed full of a bunch of audio and video equipment that I won't bother listing, as well as Togarashi Red leather upholstery with diamond pattern stitching.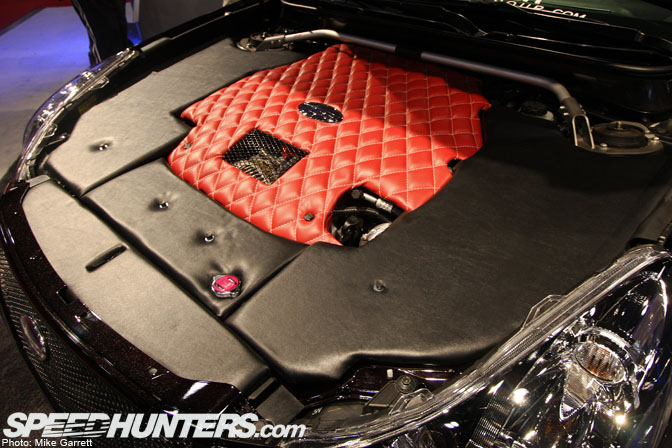 The red leather was even extended to the engine cover. I can't say that I've ever seen something like this before…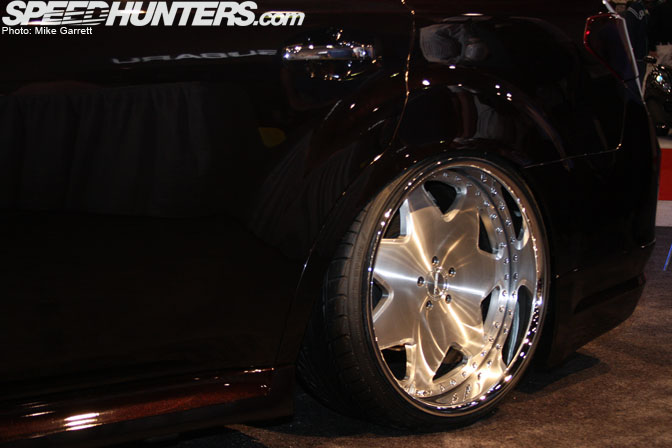 And then there's the wheels and suspension. A Universal Air kit was used to get that proper VIP ride height, dropping the body nicely over the MC3 Enterprises Trinidad wheels. The exact wheel specs are 20"x10 on each corner, with offsets of +30 in the front and +12 in the rear. Tires are 235/30/20 Falken FK452's all around.
Whether or not you think a Subaru Legacy qualifies as a VIP car or not, I thought it was damn cool to see a car like this in an OEM display.
-Mike Garrett