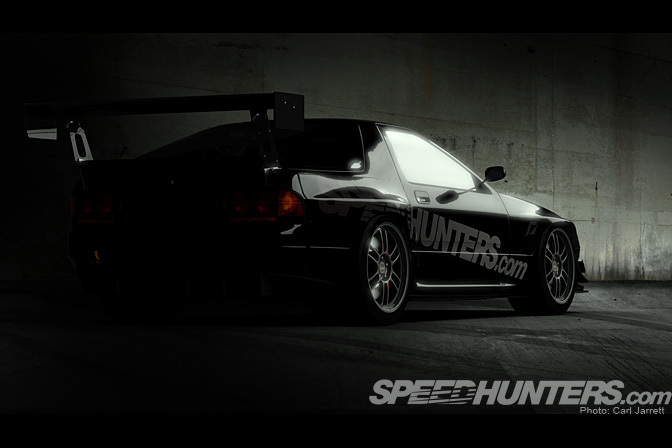 Its been too long since I posted that teaser, but check it out! I'm pretty stoked to be able to see a glimpse of what my project will look like when its done (next year).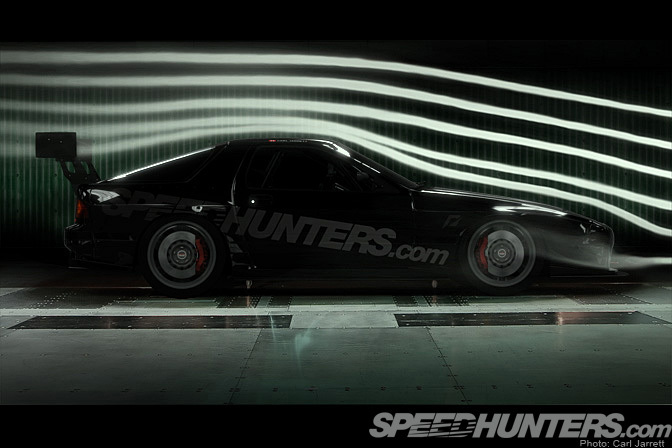 Here's where the nerd in me comes out, I mocked up this shot of the car in a windtunnel, not that it'll ever see one I'm sure, but a cool image regardless. There is a good chance I'll be doing some CFD tests with this car though, testing out various diffuser, canard, and wing set-ups.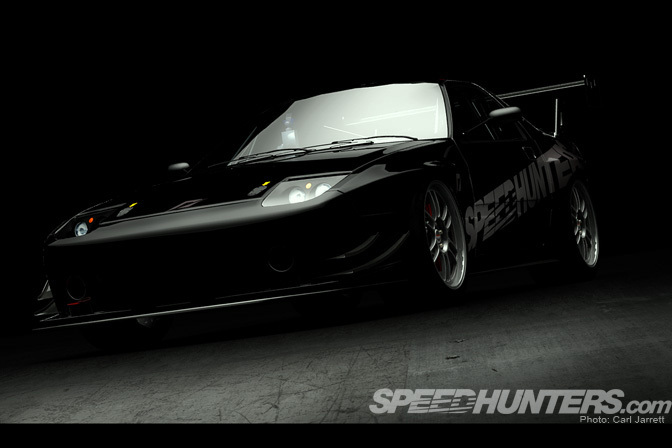 For the sake of these concept images I through on the ultra lightweight track worthy Enkei RPF-01's, although I'm not sure what wheels I'll be putting on the finished car when I'm ready. You might also notice the FC2000 front bumper and headlights, with the flush lights built it, I figured it was the only way to go. I've also put some custom canards and splitter on there, which is what I'd like to verify the effectiveness with CFD.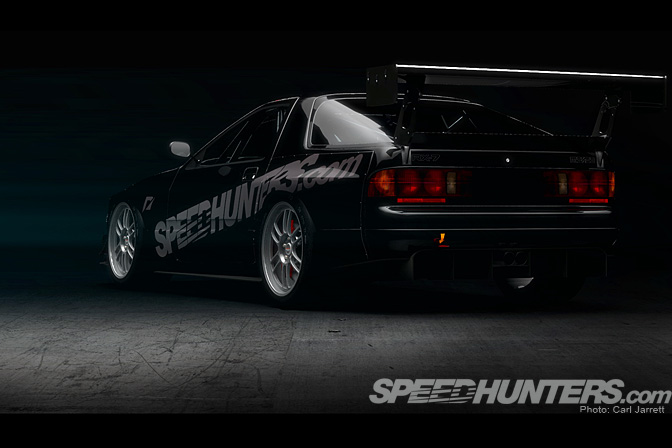 Out the back is a custom diffuser which exits after the flat undertray to help with some rear downforce. The wing element is off the shelf, but the rest will most likely be hand fabricated and one-off. 30+mm fender flares all around will help fit some big sticky slicks or R-Compound donuts.
I'll post up some wallpapers in the next couple of days. NFS has me pretty busy this week, and I'm on a roll in the shop getting lots of progress with the FC. This week I'll likely finish the prep for the car to be blasted and ready for seam-welding and the cage build up. I'll snap some pics and keep you guys posted in the next coming week or two.
-Carl Jarrett