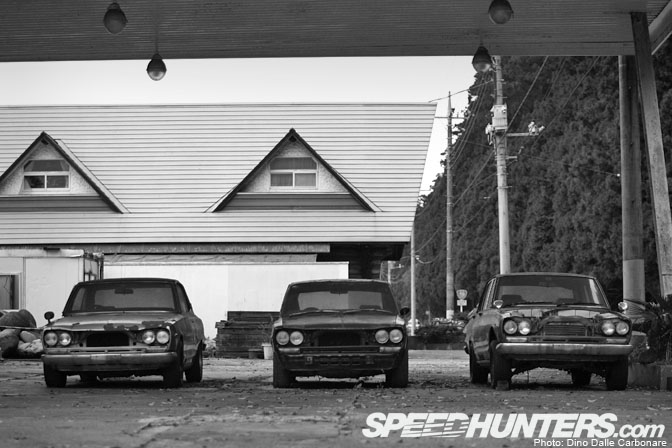 This is so bizarre. Last Friday, after I shot a few drift cars at Nikko circuit, I was on my way to the actual historical town of Nikko, to relax for a bit before heading up to Ebisu for the Drift Matsuri. As I set the Audi S4 I was driving on cruise control, l sat back and enjoyed some tunes from the crisp Bang & Olufsen audio system. After cruising for twenty minutes or so I suddenly had to hit the brakes and pull a U-turn. I couldn't believe my eyes, I had just driven by an abandoned gas station with three neglected vintage Skylines lined up next to each other. I parked up and got the camera out.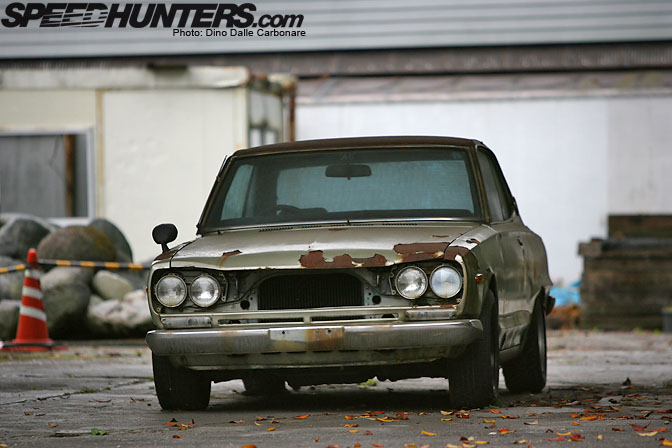 It was such an eerie feeling standing in this deserted place; there was nobody to be seen, only myself and these rusted out Skylines.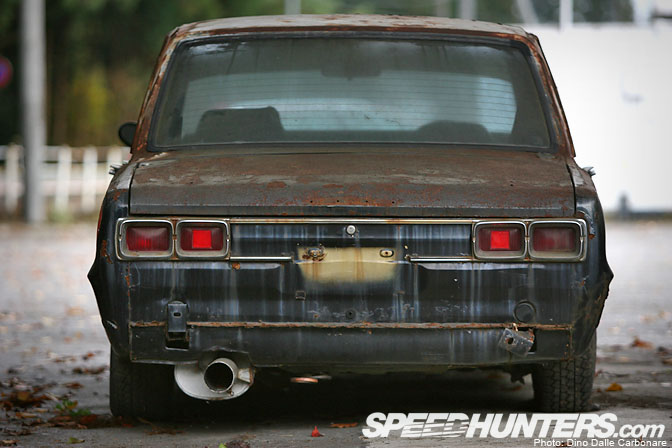 I tried to imagine what could possibly be the reason for allowing such cars to decay away like this…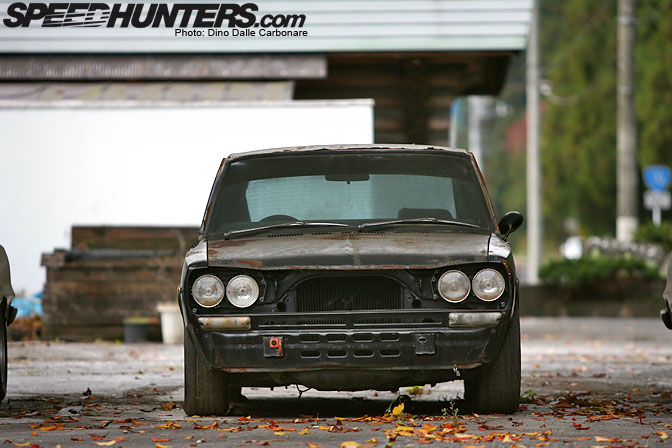 …and I couldn't help but think that there might still be a possibility to salvage them.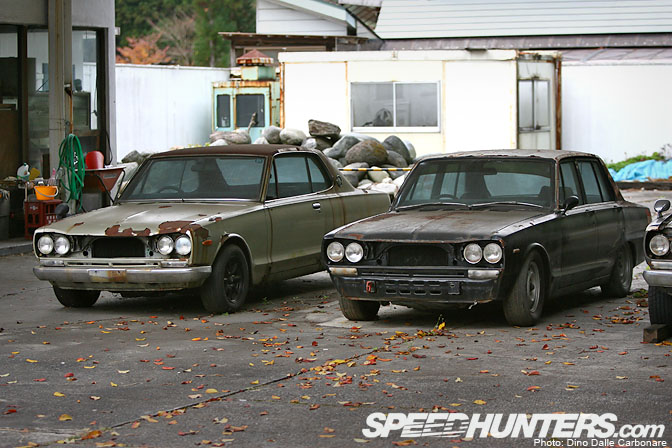 The engine had been removed from each of these C10s but the interiors didn't seem to look too bad.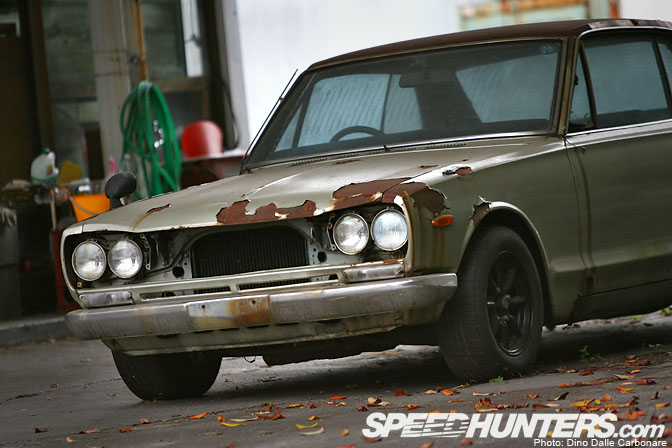 This coupe Hakosuka was even fitted with RS Watanabe wheels.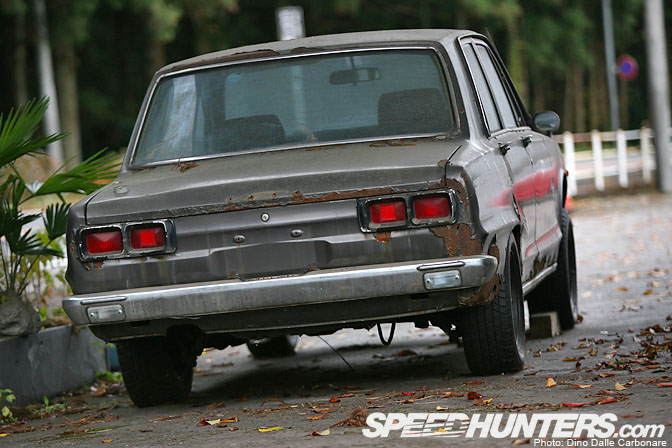 I couldn't figure out which model this one was, it looked like the Touring Deluxe but I'm pretty sure that had six square tail lights.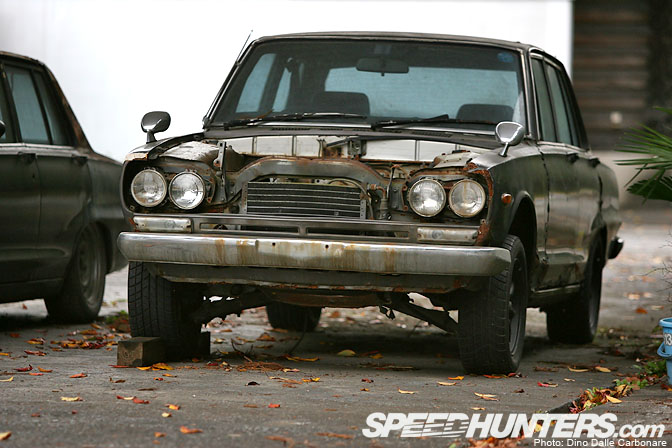 The front was in pretty bad shape so not too many hints to be found there.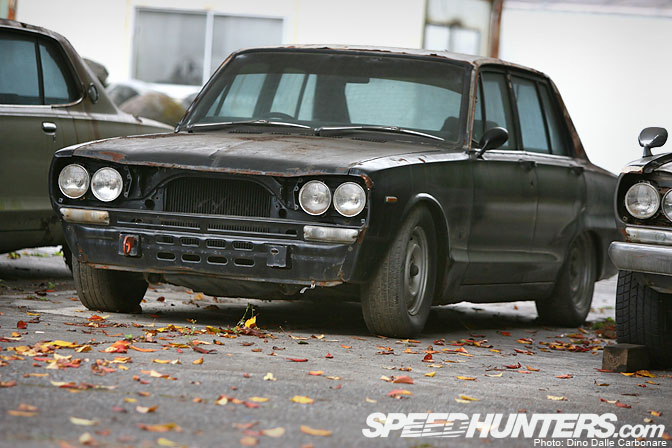 I wanted to grab one of them and bring it back home!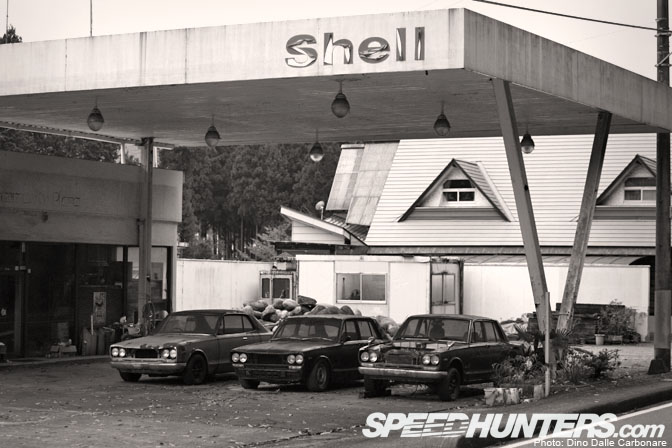 This is what the view looked like from the road.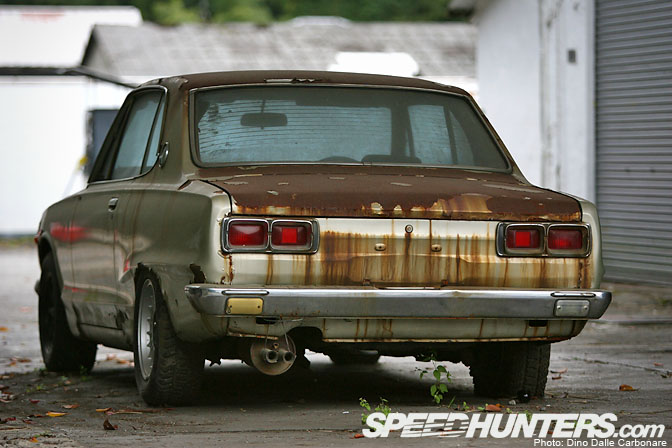 I tried to walk around the premises to see if anyone was around but didn't have any luck…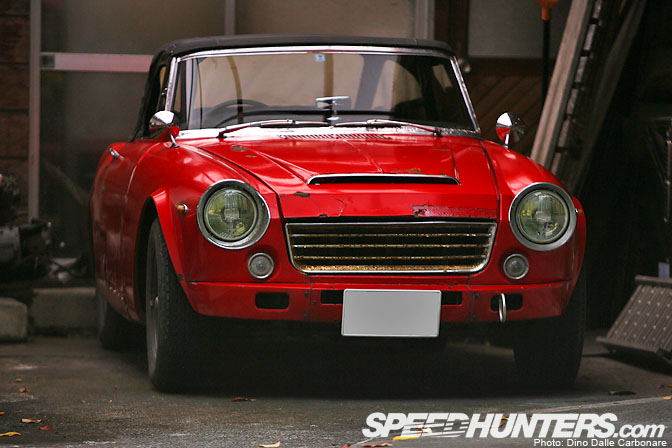 …even the building next door, a barbershop, seemed to be deserted. I found this rusted out Datsun Fairlady (Datsun Sports outside of Japan) parked outside, it didn't look like it got much use but at least it still had number plates on it.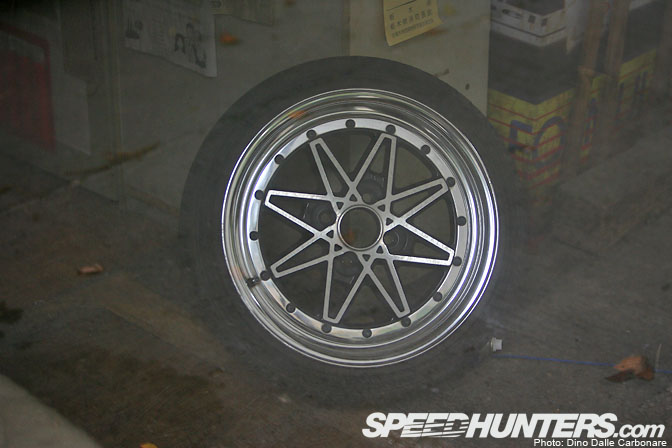 Back at the Shell gas station I had a look at the inside of the shop through the window. It was a disaster inside, tons of crap lying around but among this I spotted a few nice bits like these old school (Work?) wheels…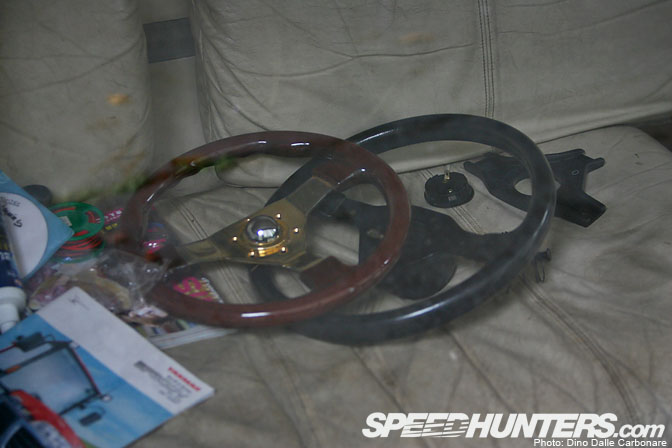 …and some old steering wheels thrown onto a sofa. Pretty crazy right? Anyway I thought it would be cool to share these pictures with you, it's not every day you see something like that! I will need to explore more of the Tochigi-ken countryside once I'm up there next!  
-Dino Dalle Carbonare