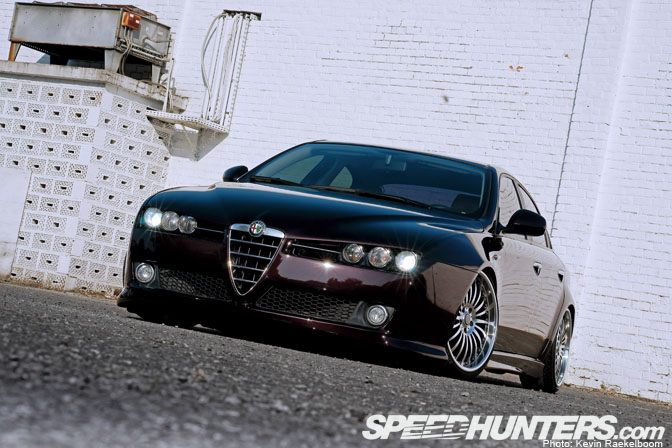 When you think of the storied Alfa Romeo brand, you probably picture a nimble sports car (most likely painted bright red) navigating a racing circuit or a picturesque mountain road somewhere. What you probably don't think of is a luxury-themed sedan dropped on air suspension with chrome wheels and a bunch of ICE inside. Without seeing the car you might think it'd be a crime to such things to an Alfa, but one look at Ewold Van der Maeren's 2006 159 sedan shows that he must be doing something right. It may not be your typical Alfa, but it certainly hasn't lost any of its Italian sexiness.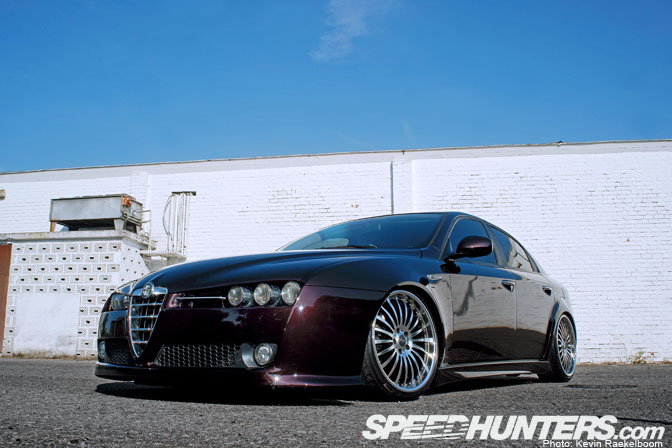 Alfa's come from the factory with bold styling, but Ewold wanted to tweak the exterior a bit to his tastes. First, he had the car repainted in a brilliant dark purple/burgundy color by Saiko Car Styling in his home country of Belgium. Ewold actually let the shop choose the color as long it was "dark". I'm not sure if I could do that, but the shop seems to have done a great job picking a color for the car.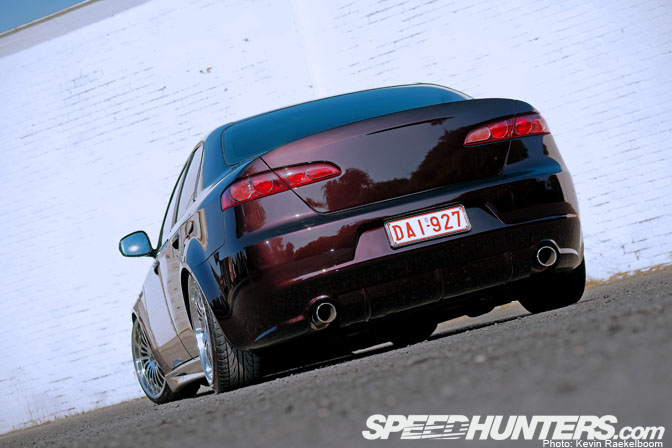 Ewold also had some additional bodywork done to the car, including a molded MS Design rear diffuser, a shaved trunk, Alfa TI sideskirts, and some custom work to the front bumper.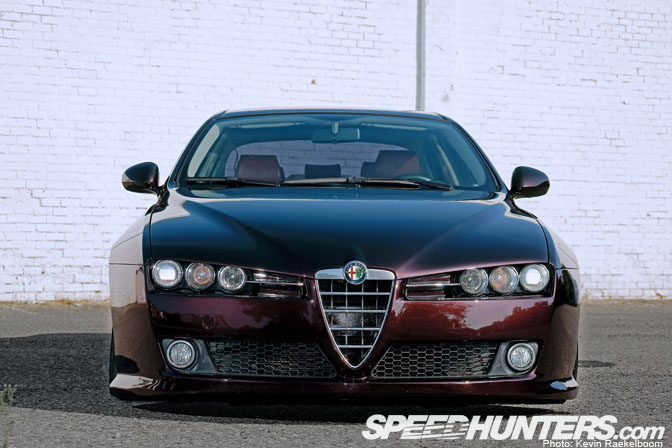 Those of you familiar with Alfa Romeos will probably be able to spot the body modifications, but it looks factory to those of us that aren't. That's a good thing.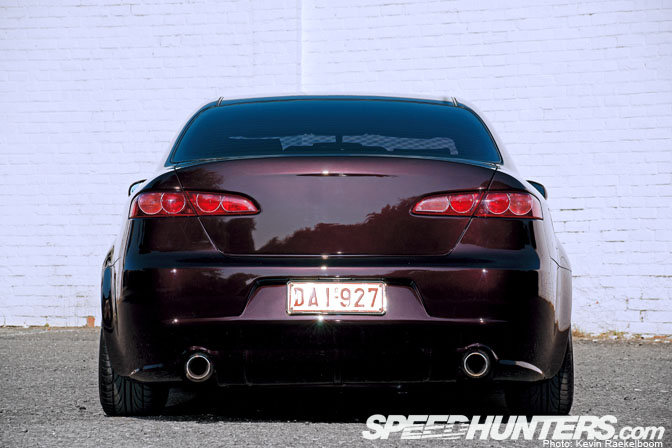 The rear profile is complimented by a classy-looking dual exit exhaust system from Skytune. Outside of the exhaust system and a chip, the powertrain is all factory spec.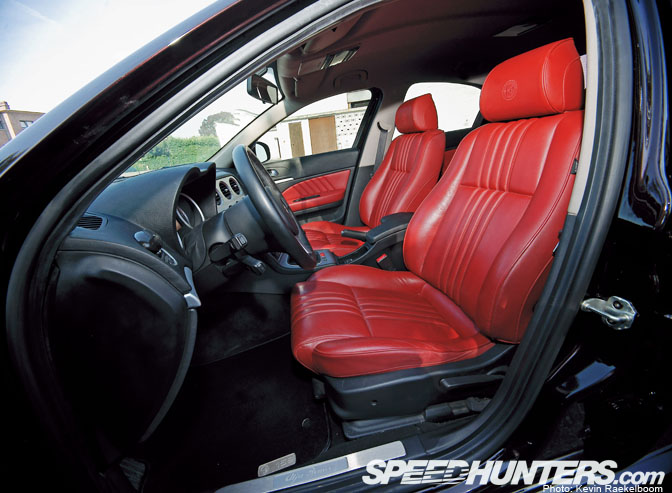 As with the rest of the car, a lot of restraint was used in the interior. There's no useless roll cage, suede steering wheel, or other "tuner" parts,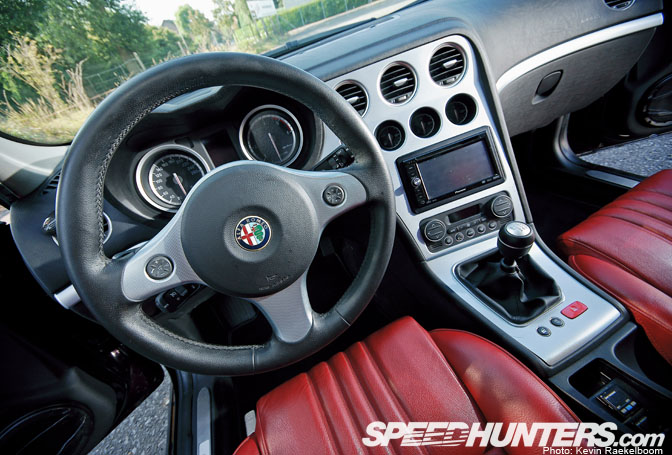 It'd almost be a crime to mess up the beautiful factory Alfa interior, complete with red leather seats. You can see the double DIN head unit that Ewold added there in the dash.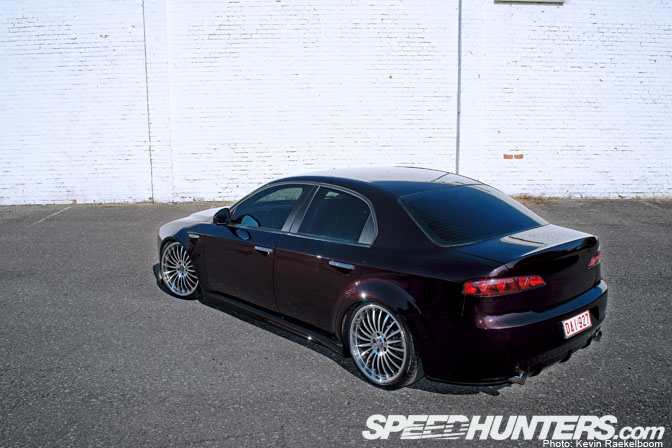 The centerpiece of the car is the BSS air ride suspension that Ewold says took over two weeks to hook up. Such is the case when working with a non-mainstream platform like the Alfa Romeo.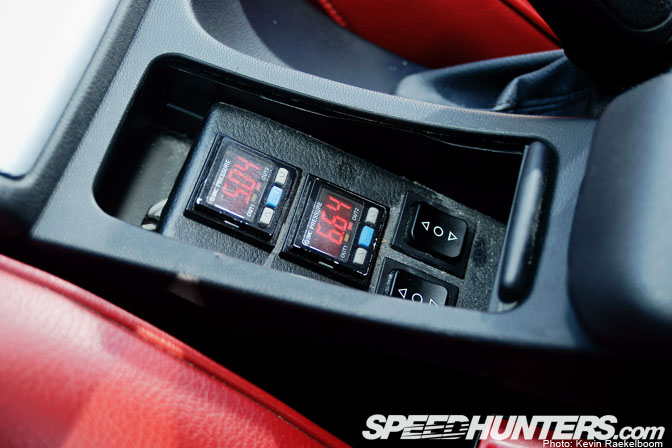 The air ride setup even includes this trick digital display unit mounted in the car's center console.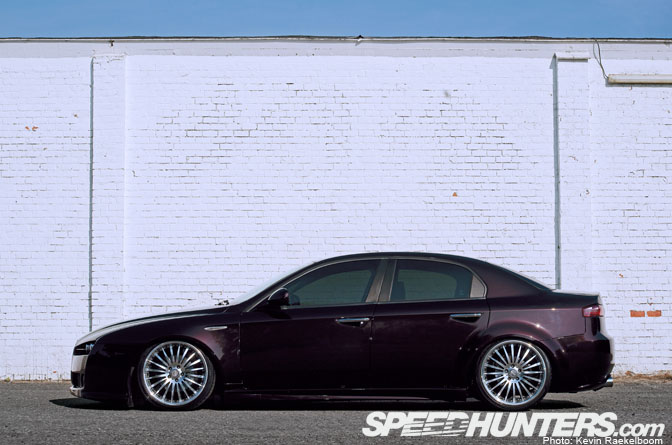 And finally there's the wheels. Ewold wanted something that fit the character of the Alfa so he went with Evolution S019's in 19"x8.5 all around. He's very satisfied with the look, but says that he wants to eventually swap out the rear set for wider 9.5 inchers to fill out the back fenders.
Ewold's philosophy for building a car is that it should be driven everyday, everywhere. With this Alfa Romeo he's done just that, creating a comfortable, unique, and most importantly stylish machine that can be used day in and day out without worry.
-Mike Garrett
Photos by Kevin Raekelboom