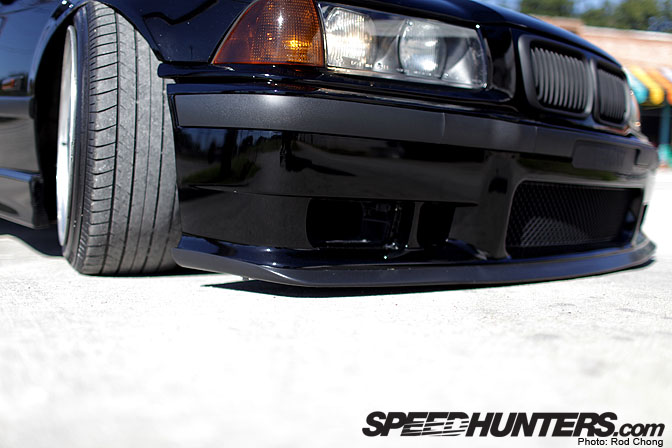 It seems like the current November "Slammed Month" theme has divided the Speedhunters audience up into two polarized camps. Some of you hold fast to the premise: Form Follows Function and that all upgrades and alterations to a car should be in the pursuit of handing and speed… or at least gives the appearance of this. Others prefer to weigh visual style over performance and are more about show than go. You like cars which place a greater value on aesthetic impact over easy functionality and performance
If Time Attack tuned cars are the athletes of the car culture space, then VIP/Lux/Flush cars are more the fashionistas. And looking at all the disagreements and hating we've seen on the site so far this month, it seems that there isn't much reason for these two camps to like each other very much, let along respect each other's position.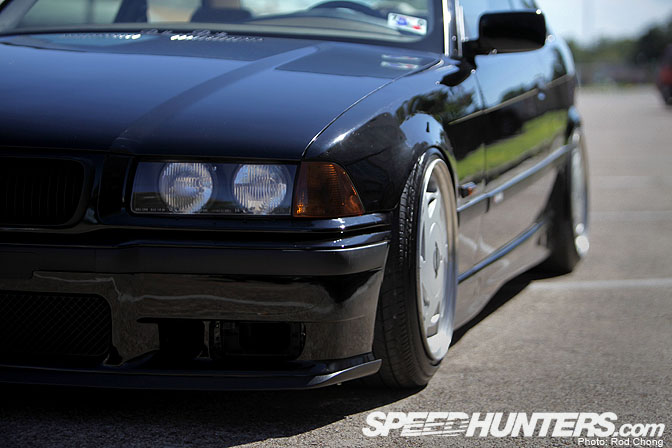 Different styles come and go in automotive scenes around the world, and it seems like this Tight Fitment wheel craze is an upcoming style of the moment in the US scene -its hour has come upon the stage. These are real street cars, which are NOT necessary performance modified and or even VIP/Lux styled either. They are also sometimes relatively simple builds in the grand scheme of things.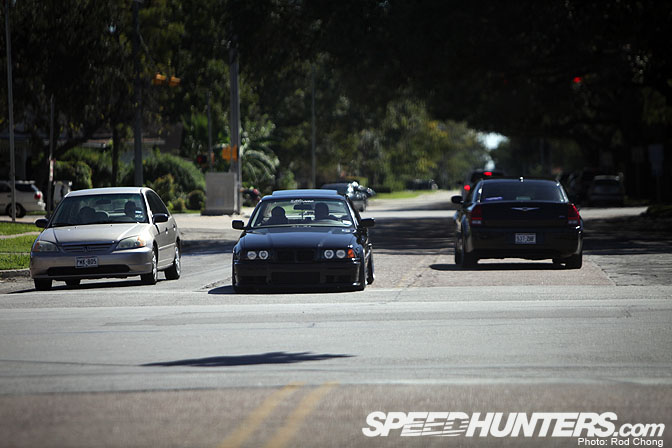 Some of you will probably argue that tight fitment cars like this BMW shouldn't be shown on
Speedhunters because it's too straight forward. Why should a site like Speedhunters pay attention to these cars? Where is the custom fabrication? Where is the ten page spec sheet?
For myself, there are several reasons to showcase this low slung machine. The first lies in the above photo. Just look at how this slammed and  fitted BMW looks compared to the appliance cars around it. It certainly stands out from the field of automotive mediocrity you find on everyday city roads.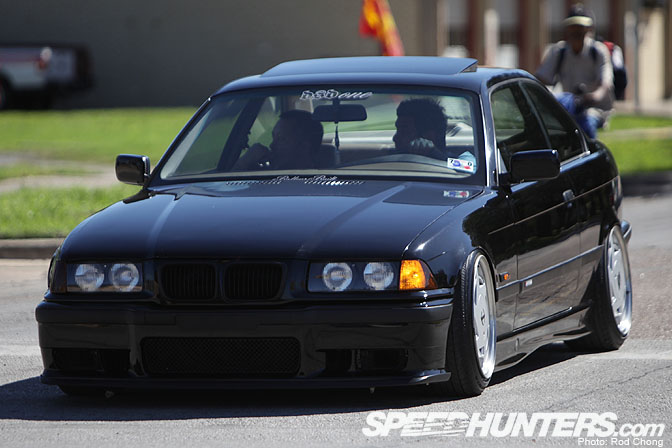 Secondly I like how this Bimmer isn't necessarily made from
unobtainium. It's an example of car that would be a good entry point
for a person on a budget to get into an automotive lifestyle.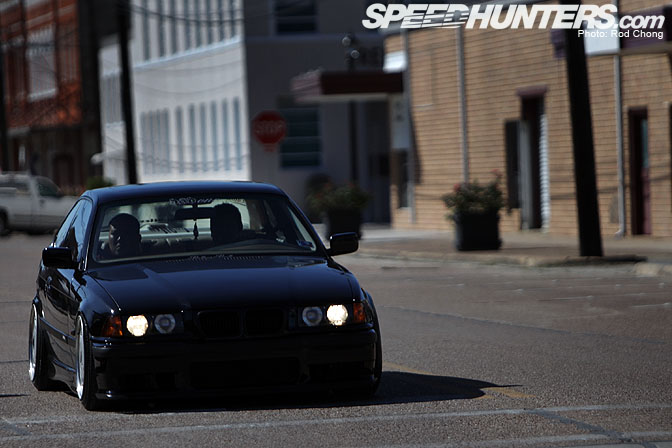 This is not a high dollar build, but is a great example of a clean and
simple machine which even non-car-people are going to notice.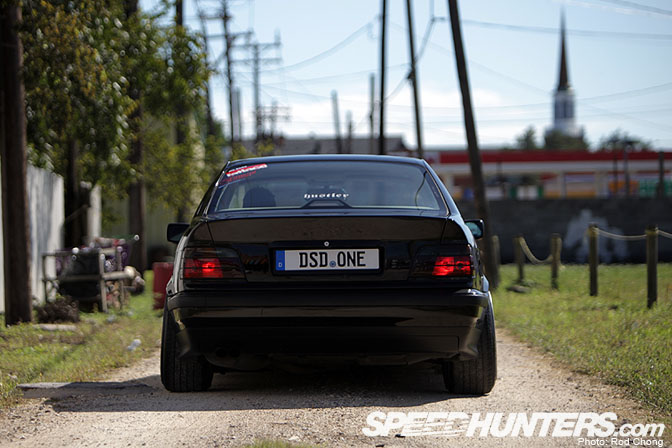 This 325is is a work-in-progress that will continue to become wilder and more
extreme with time, but for now I will want to show this set of photos I shot a few weeks ago in the small town of Rosenburg, Texas.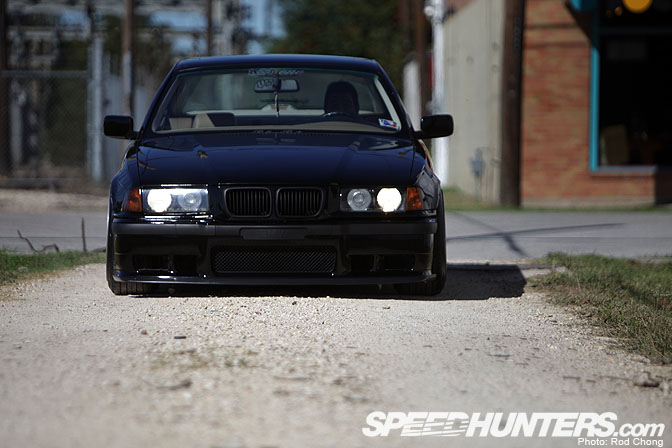 It's a 1995 BMW owned and operated by Texas local, Armando Molina.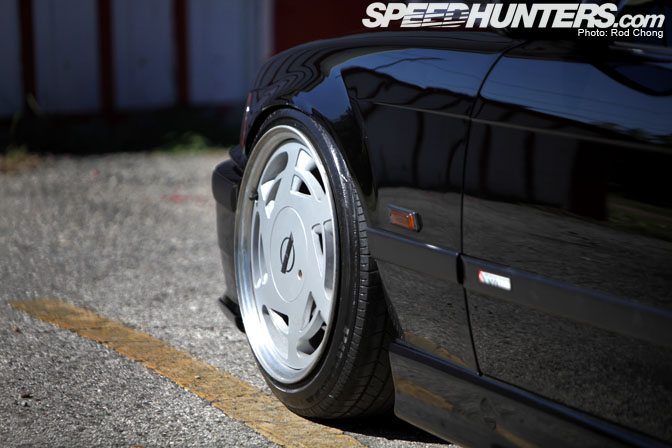 You'll notice it sports an unique and perhaps surprising set of wheels. These are Corvette C4 alloys. The rims are 9.5 inches wide on all four corners, which according to
Armando is half an inch wider than what most E46 owners manage to
squeeze into their wheel wheels.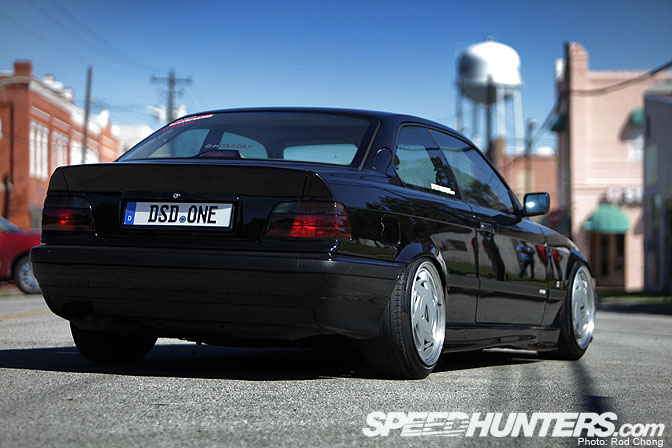 The rims themselves are an off-the-wall choice, but for Armando, they are a temporary setup.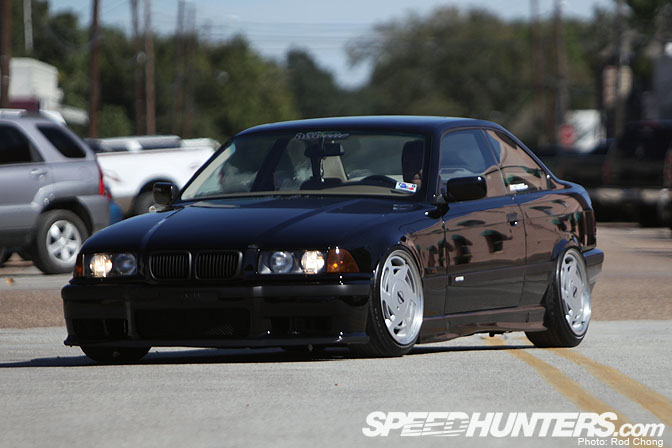 He wanted to get his fitment worked out on a temporary set of wheels, before putting out more cash for a permanent setup. Ideally he'd like to be running Schimdt, BBS RS, or CCW rims.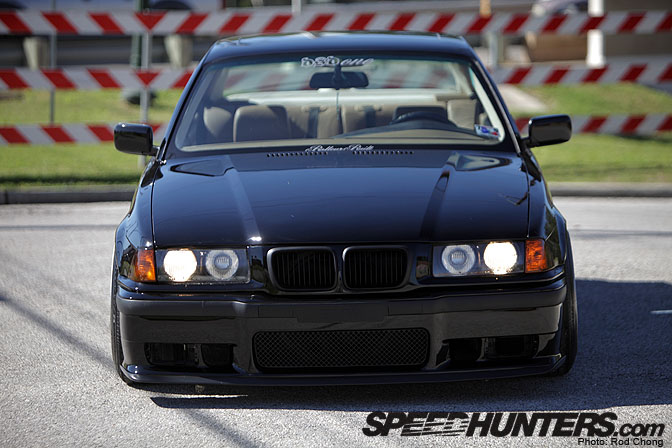 Armando has changed the looks of the 325is' face with the installation of a M3 front bumper and a blacked out 1999 nose panel.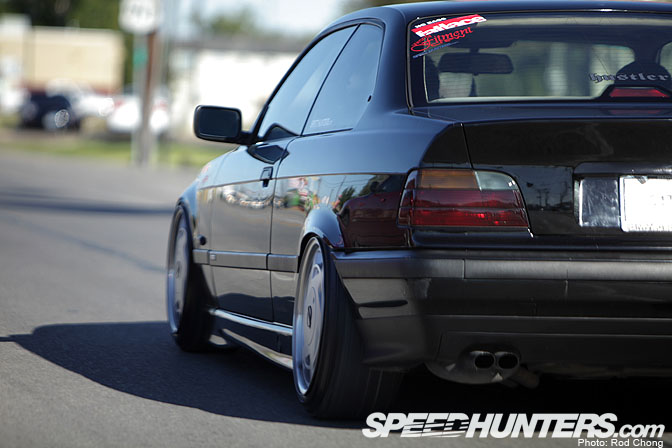 M3 side moldings, side skirt have also been added. It's a refined OEM look that gives the car the visual weight of the M3 model but without the cost.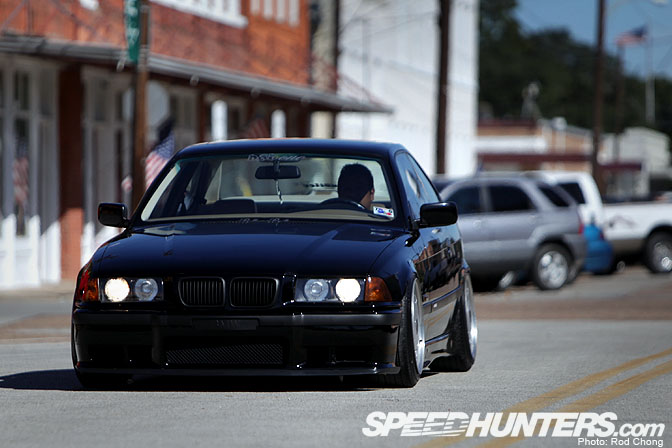 He's planning to upgrade the engine soon to either an M3 powerplant or a LS1 swap. The second option would continue the Chevrolet theme on the car!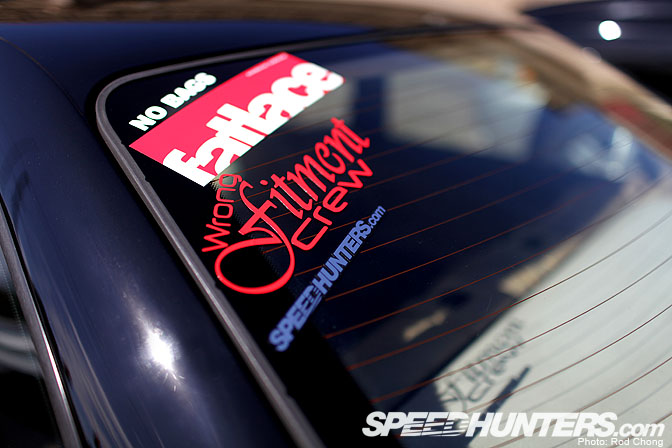 Check out the "No Bags" tag. This spells out the sentiment of the some of the hard riding, coil-over ride height crew towards those who've gone the air bags route.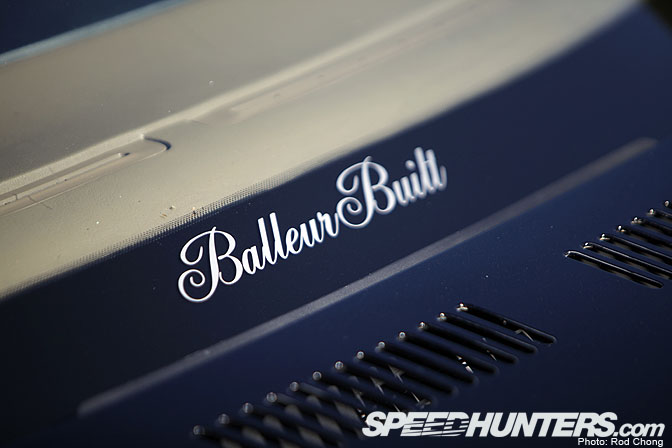 lol!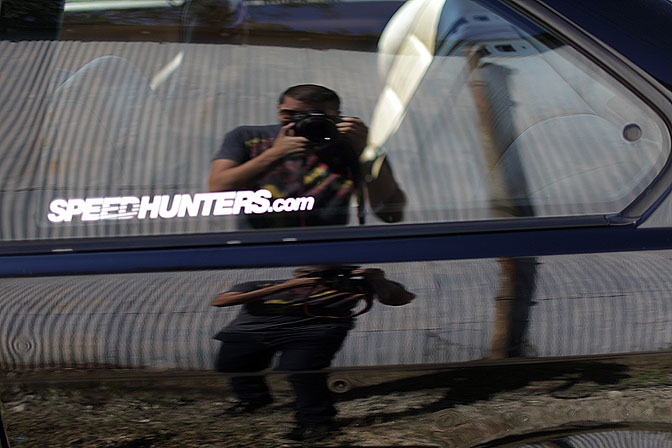 We are currently only giving out these stickers in person, but hopefully we'll have a delivery option to you guys sooner than later!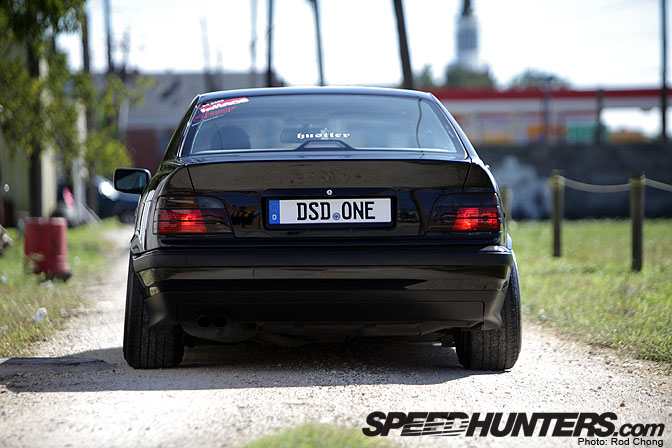 During the photo shoot, I asked Armando to pull into this gravel alleyway behind the main Rosenburg town center.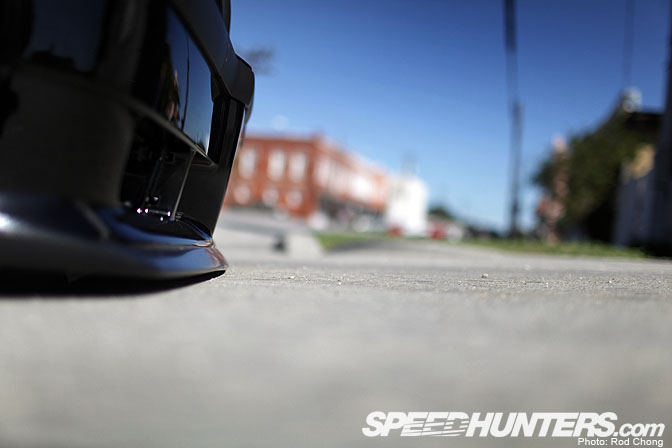 And even with a very mildly inclined entrance the car was just barely able to make it into the alleyway.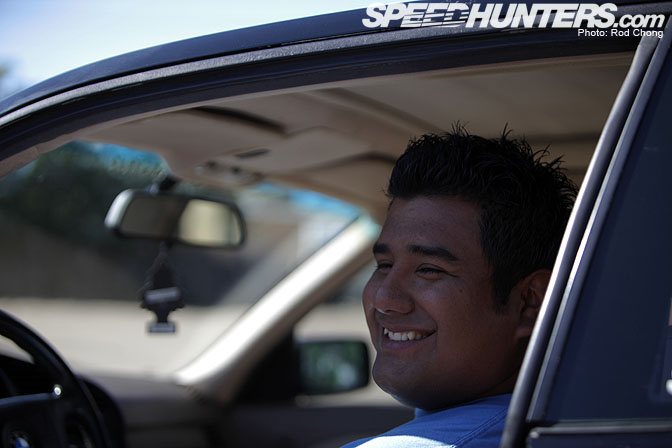 Armando seems to have some kind of sixth sense to know how much ground clearance the car has over bumps and inclines.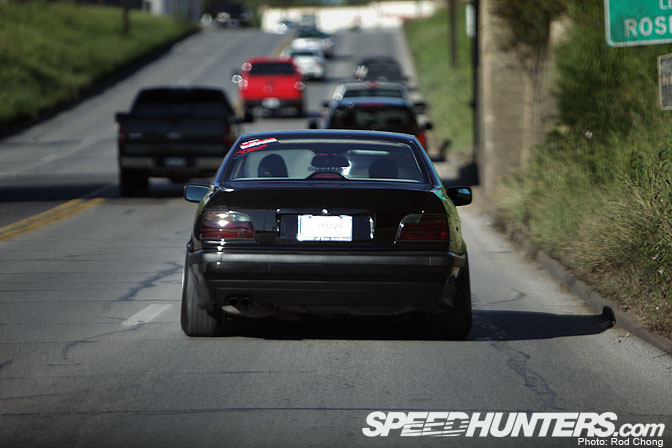 But I suppose this is necessity when running a super-slammed machine… You need to be fully prepared to scrape and scratch your way along the road.
Roll in the comments!
:Rod Chong