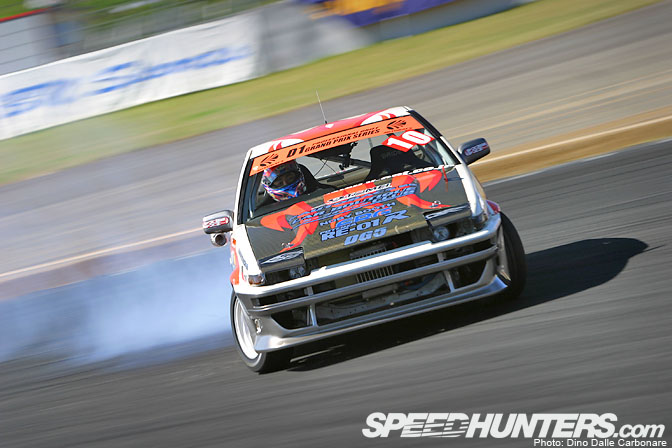 With the D1 Grand Prix all done for a good five months I thought it would be cool to take a look back over the last few years and more to the point at some of the top drifters that have participated in the Japanese drift championship. I've picked two names that are synonymous with D1, drivers that for some reason or another are no longer competing at a professional level in Japan. First up is Katsuhiro Ueo, in my opinion the best AE86 drifter out there…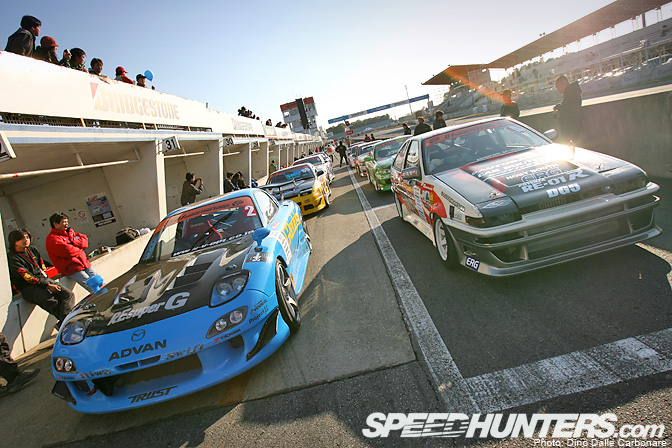 …driver of the unmistakable Racing Garage Sift AE86 that through the various seasons in D1 picked up different sponsors/liveries like Cusco and Team Yukes.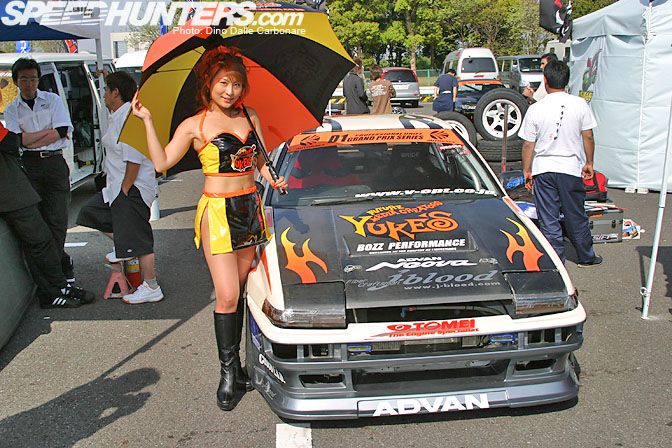 Ueo stuck with the AE86 for 5 years, exhibiting one of the most extreme driving styles, known in particular for his barely believable full throttle flicks that would allow him to throw the car into corners at silly angles and speeds. The "power war" that is to this day going on in D1 forced Ueo to abandon the AE86, a decision that was also taken as D1 organizers were beginning to abandon smaller and more technical circuits like Nikko and Tsukuba in favor of faster tracks like Suzuka and Fuji.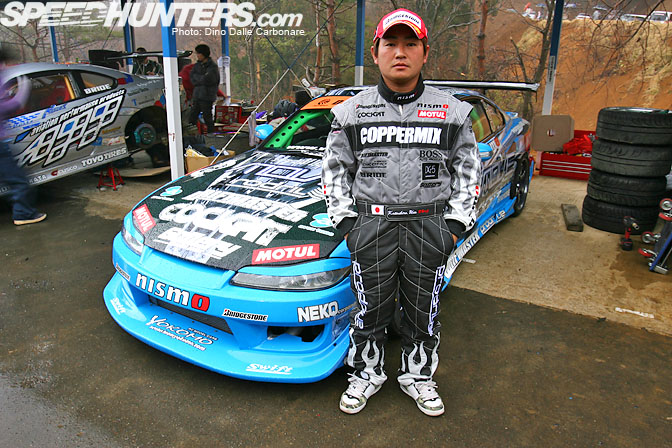 For the 2007 season Ueo joined Team M.o.v.e. behind the wheel of the S15 Silvia you see here. Kazama had won the D1 championship with it in 2005, and M.o.v.e. had it painted (exterior only), in a shade of light blue. You can see how the interior however was left untouched, sporting that unmistakable "Kazama-green." This is actually the same car that Imamura has used for the past two seasons, now red of course. It must be a lucky chassis having won two D1 championships! But unfortunately Ueo didn't have much luck with it during the course of 2007, struggling most of the year with the car and finishing in 20th position over all.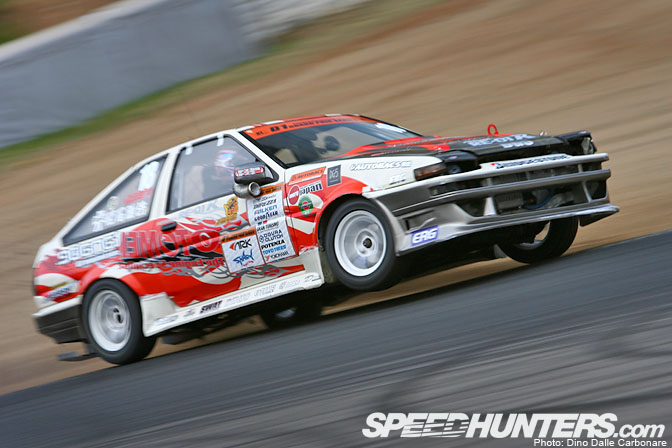 I will never forget Ueo's AE86. It was the first D1 car I got to ride in, back in 2004 up in Sugo circuit. I jokingly asked Ueo to go full out "zenki kudasai", but never expected him to actually do so, especially after hearing most of the photographers complaining that drivers weren't driving hard enough for the press ride-alongs. Ueo clutch-kicked the AE86 at full speed, entering the first corner at Sugo at such an insane angle my jaw dropped in amazement. He proceeded to drift the whole way around the track giving me one of the most incredible and memorable rides of my life.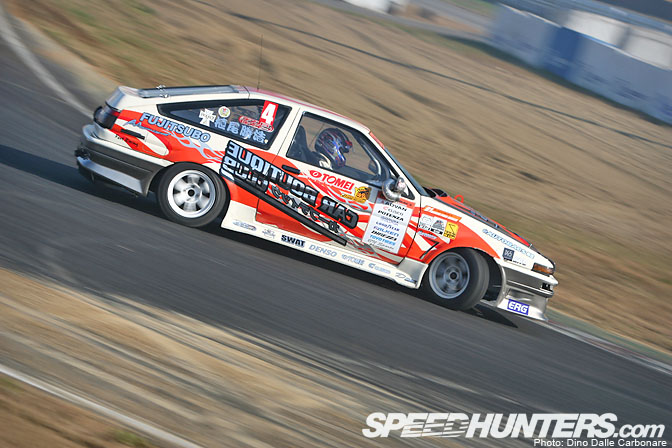 Here is Ueo showing how it's done around the in-field corner at Tsukuba in 2005….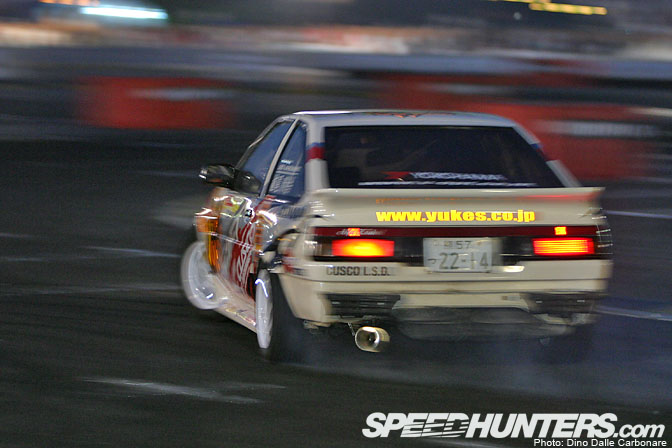 …and at night at the Odaiba round.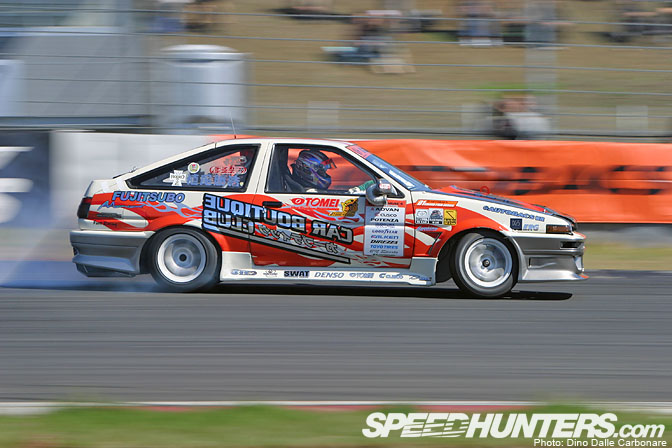 The faster layout of Fuji Speedway was never really a problem for Ueo, his aggressive entrances always keeping the crowds pleased. It was the exit however that caught his NA AE86 out, struggling to accelerate at the same speed as some of the overpowered force-induced machinery, not to mention the lack of dramatic smoke trails.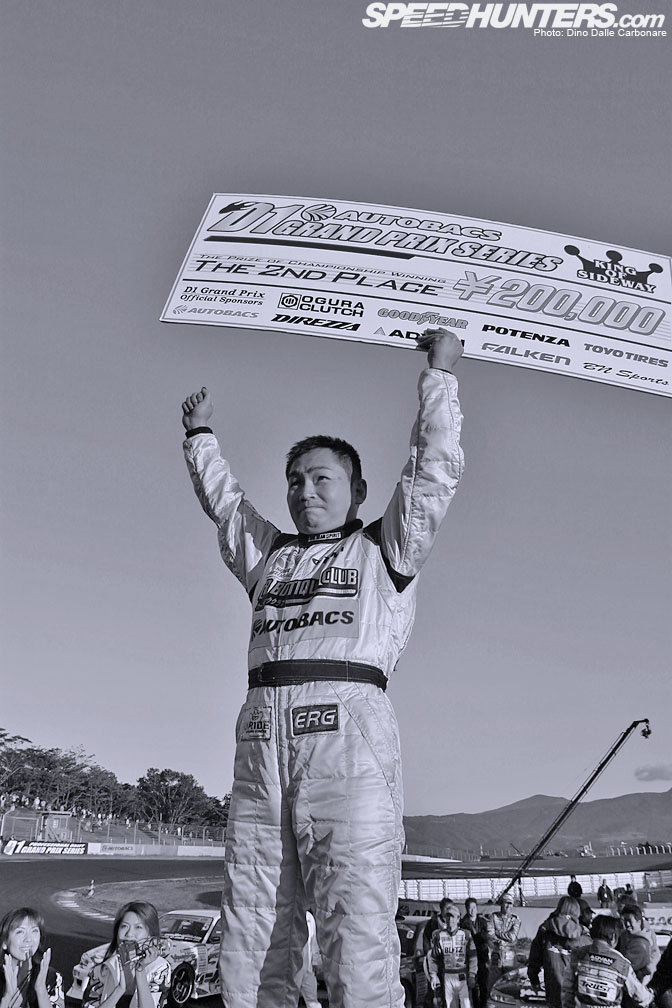 Nonetheless he managed to grab second position at Fuji in 2005, proving that driver talent was more important than power!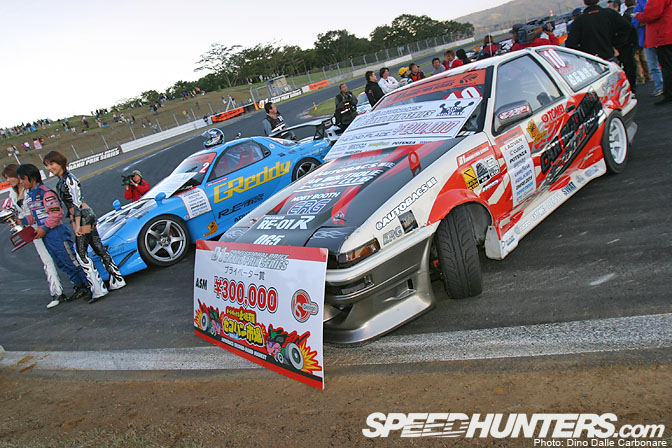 He ended up finishing second at Fuji again the following year!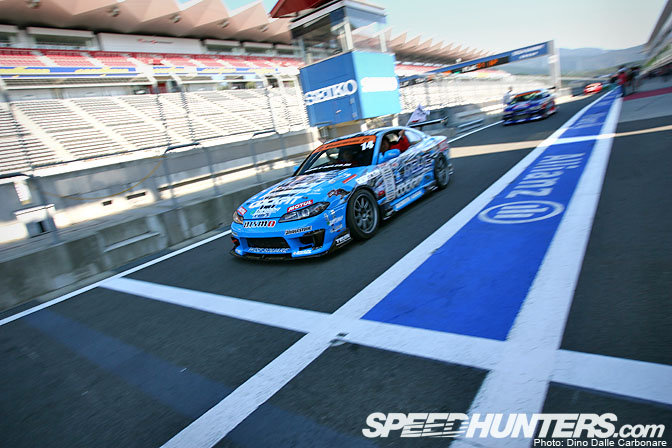 2007 was not a good year for Ueo. His driving style didn't match the S15's stiffer and more powerful set-up…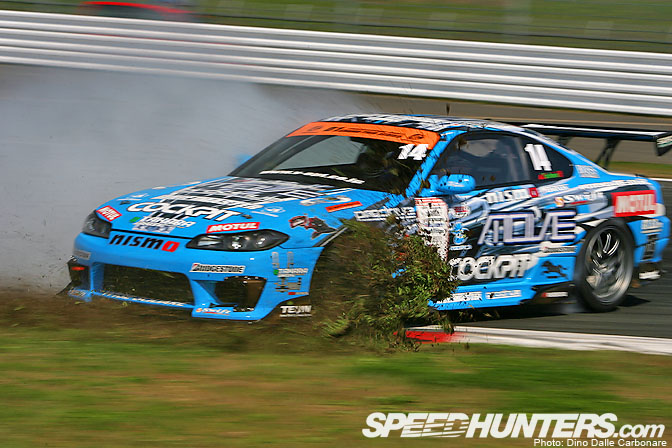 …as he struggled for the best part of the season.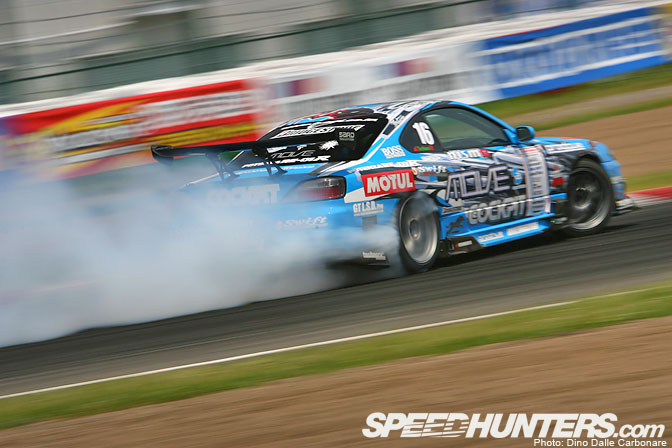 Here he is on a fast pass at Suzuka getting that much needed smoke!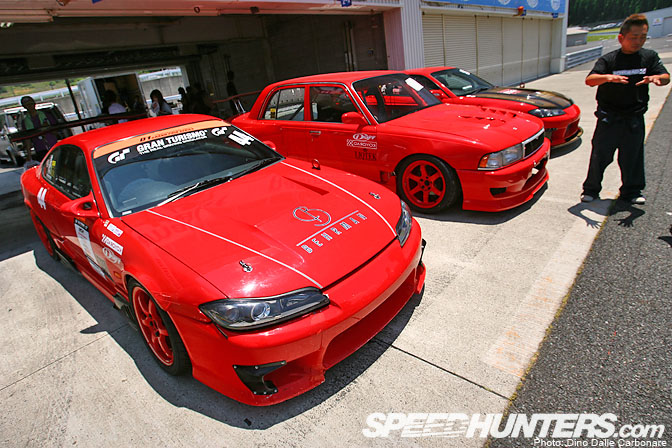 Last time I saw Ueo was in Okayama this past summer at Round 3 & 4 of D1, where he tried his best behind the wheel of his Drift Speed S15, which looks very similar to the one he uses in Formula D. I'm hoping to see Ueo more in D1 and will never forget his crazy driving style and how he used to manhandle that little hachiroku of his! Maybe we will see him return behind the wheel of the new Toyota FT86 hehe…
Stay tuned for another retrospective into D1 as I take a look at Taniguchi and his HKS cars!
:Dino Dalle Carbonare